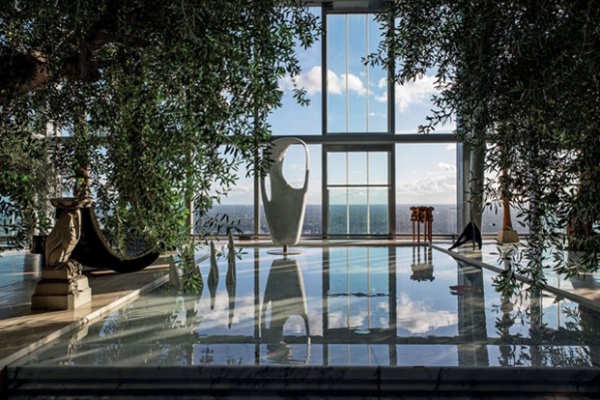 This two-story loft is located in Manchester, and it is the home and creation of architect, Ian Simpson. It is twelve hundred square meters of bright and open space with large windows and a gorgeous greenhouse.
The sculptures, the trees, the water, and the view come together to fashion a one of a kind home design. We adore the tall gray sculpture.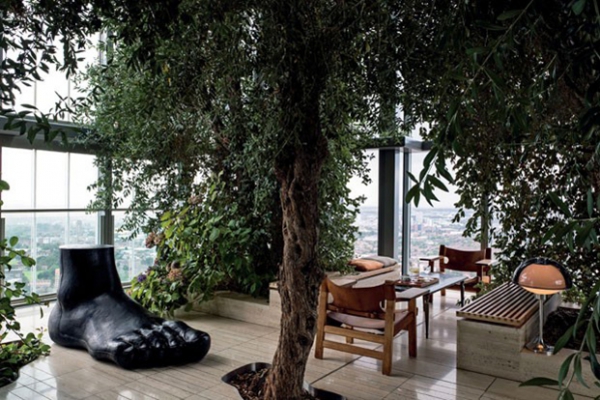 This home has fabulous olive trees, citrus trees, and oaks. In this space brilliant light brown floors fill the space and floor to ceiling windows provide a significant amount of natural light. The seating area has stunning wooden chairs and lovely benches. Earthy colors are added through the pillows, and a beautiful lamp adorns the intriguing space. The black foot is interesting and unique, adding a wonderful dose of personality to this two-story loft.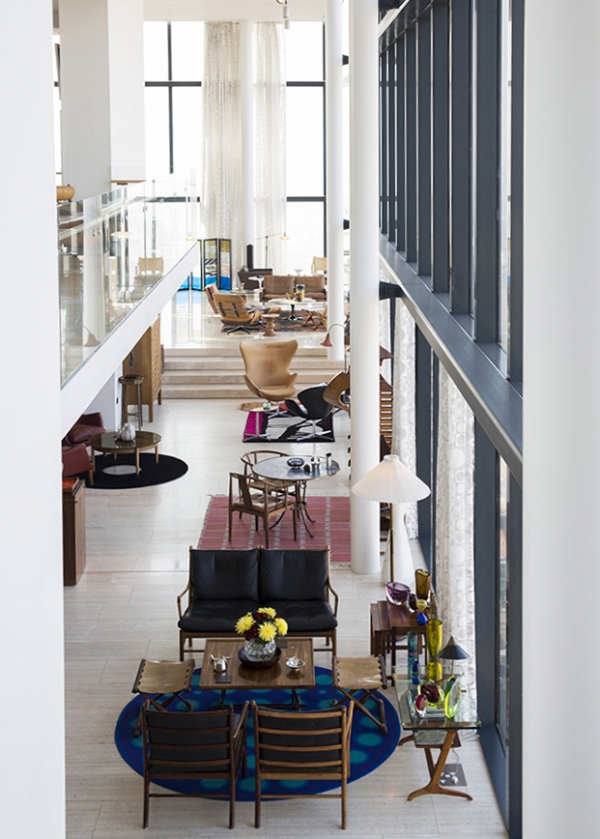 The openness of this two-story loft is out of this world. In some spaces there are floor to ceiling sparkly curtains, and in others, the curtains are only on the first floor, creating a bit more privacy in certain areas of the home. The bright white walls keep the design airy and light, and wonderful touches of color add interest and designate the different spaces. We enjoy the continuation of the brown furniture, it contributes to the cohesiveness of the home design.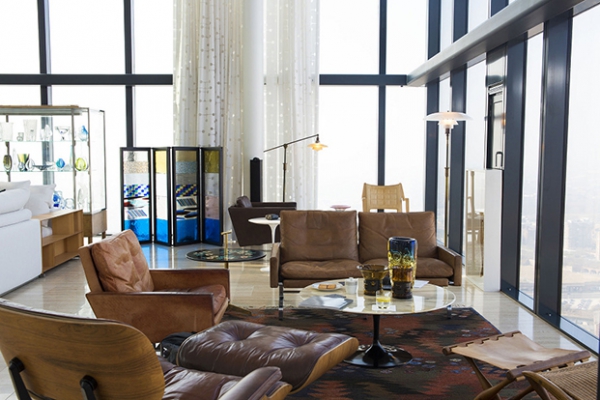 In this seating area a magnificent area rug occupies the space, bringing its lovely pattern to the design. Brown leather chairs create most of the seating, and a circular table serves as the foundation for striking décor. Towards the back of the area, an outstanding divider sits near the window. It's absolutely gorgeous with its blues, yellows, and eye-catching patterns.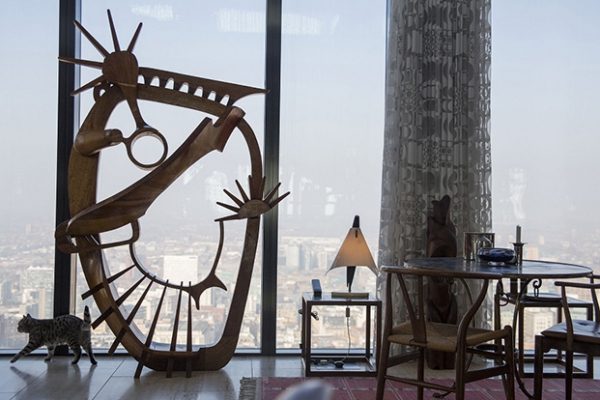 Love that sculpture.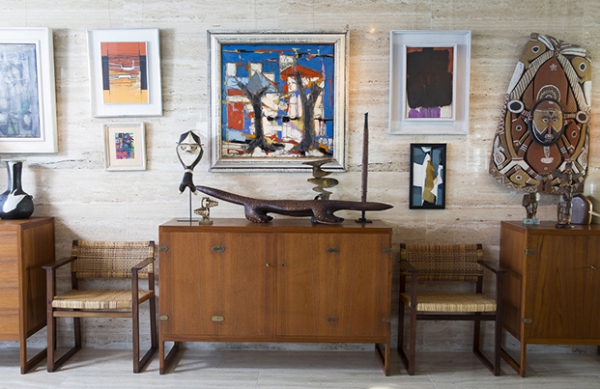 The artwork looks amazing against the light brown wall. Wooden consoles fill this area, providing a significant amount of storage, and the awesome sculptures continue. Simply phenomenal.