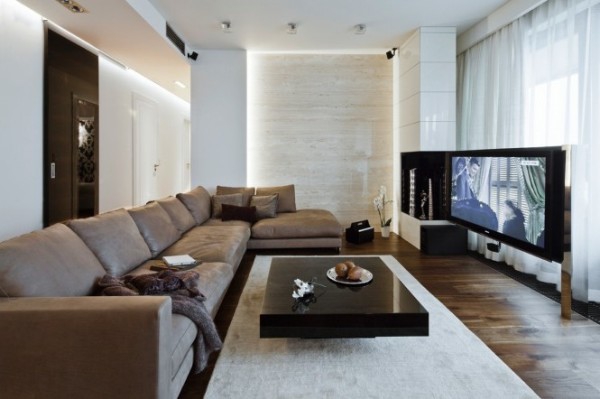 This apartment in Warsaw is the home of a successful businessman who wanted to be comfortable in a stylish interior where he can relax after a long day at work. Elegant touches give the apartment interior a softer feel and bring warmth to this city center accommodation. A large living room is filled with comfortable sofas and offers a fantastic view of the city below. In pride of place is a large TV. Neutral colors mix well throughout the apartment with the technology in place – the different tones of cream and browns help give the apartment interior a light and airy feel.
SEE ALSO: Most Popular Interior Design Styles Defined
The bedrooms are rather sumptuous yet pretty, again offering fantastic views of the city. Polished wooden floors and subtle lighting create a soothing atmosphere that aids sleep and relaxation. Both the bathroom and kitchen are extremely modern, here you can find marble walls and chrome fittings mixing well together. The apartment interior is beautiful and well planned but there is also a wonderful deck area outside that could be used for many occasions. With plenty of seating options and plants that help keep you close to nature. This Warsaw apartment has so many exemplary features and is a pleasure to view.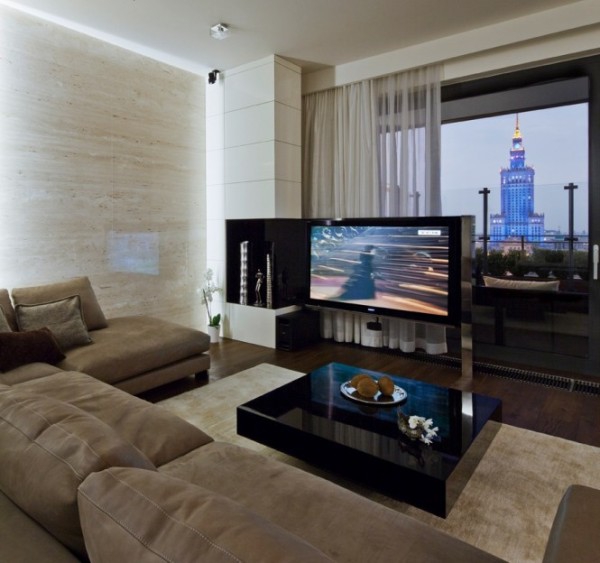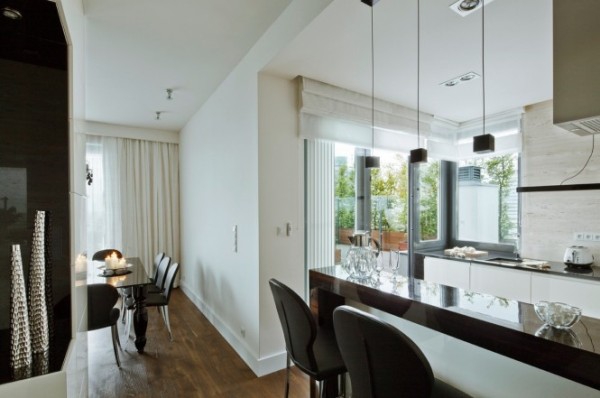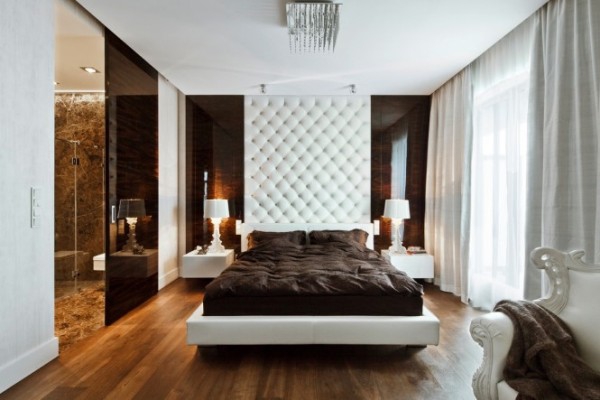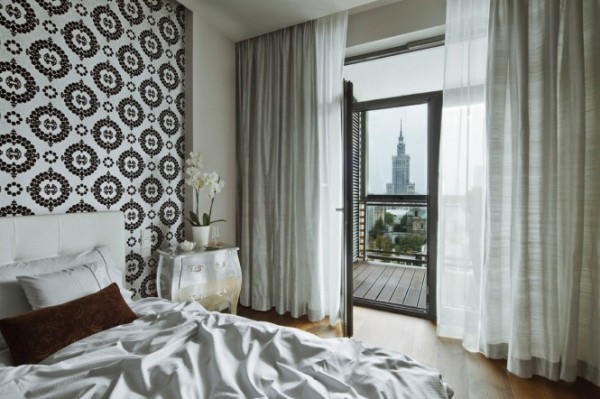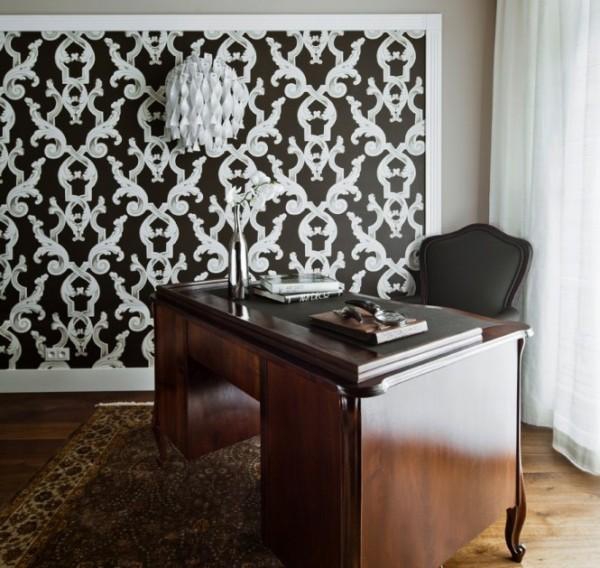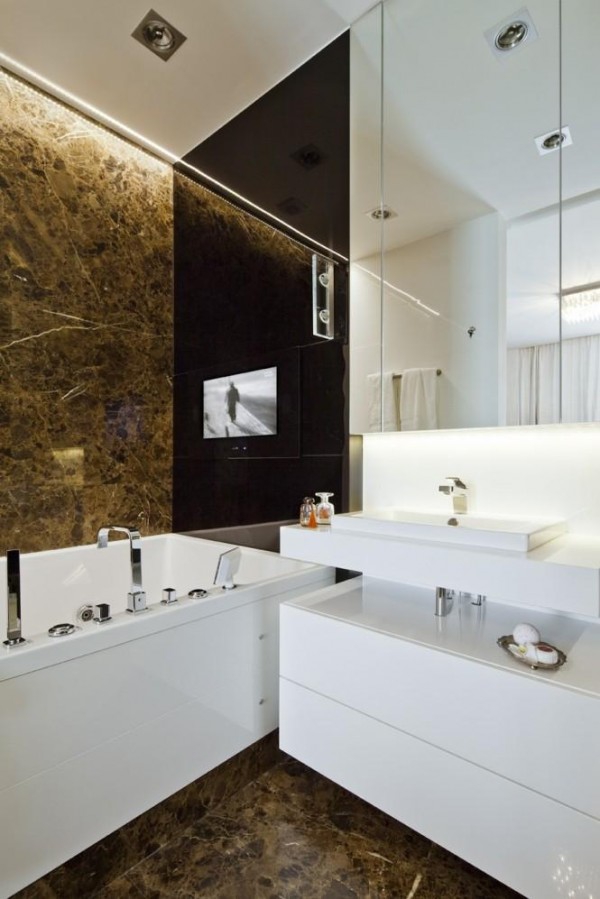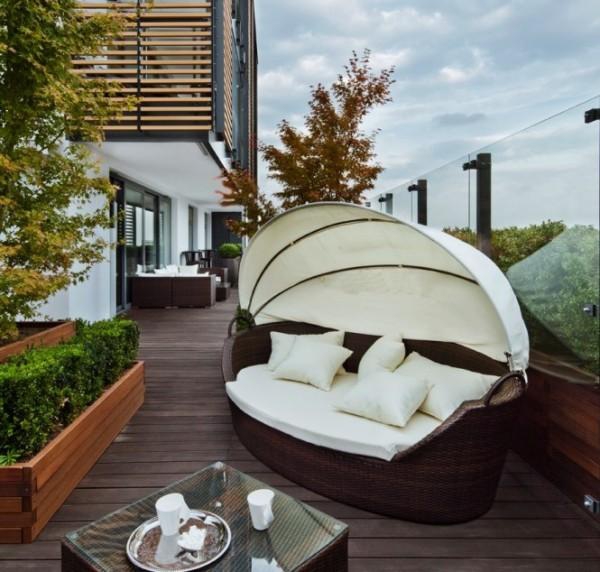 Images found on: Pinterest