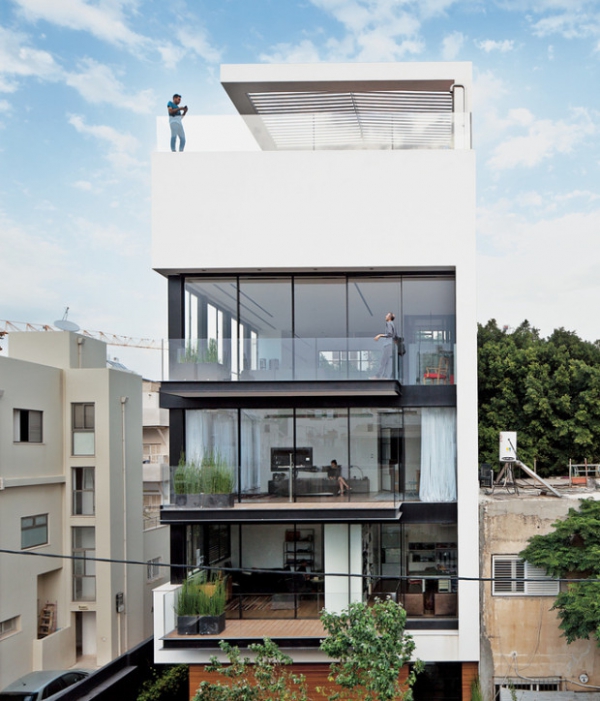 This Tel Aviv town house is a stunning six story high home located right in the middle of the super bustling city. The family that lives inside it had it designed by Pitsou Kedem Architects with the idea in mind that they wanted to stay in the city, but still wanted to be able to get away from the craziness that comes with urban living. We think they accomplished that feat!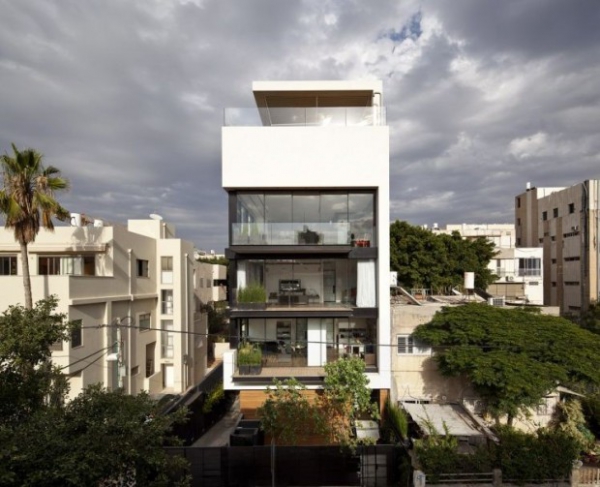 The town house has a very simple exterior; with white surfacing and black accenting it is very contemporary. The large windows that open up to the city provide amazing views of  Tel Aviv while providing the home with an incredible amount of natural light. This just adds to how open the home is because of its suspended floors that are all connected by a very impressive black steel staircase.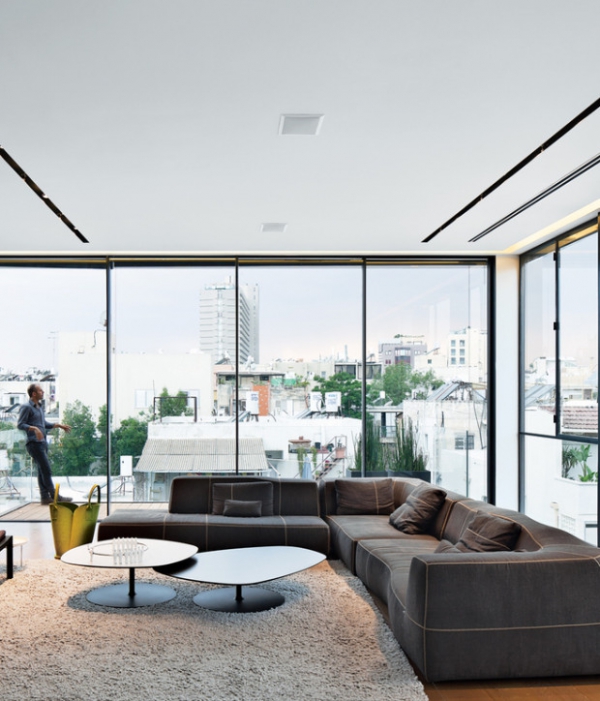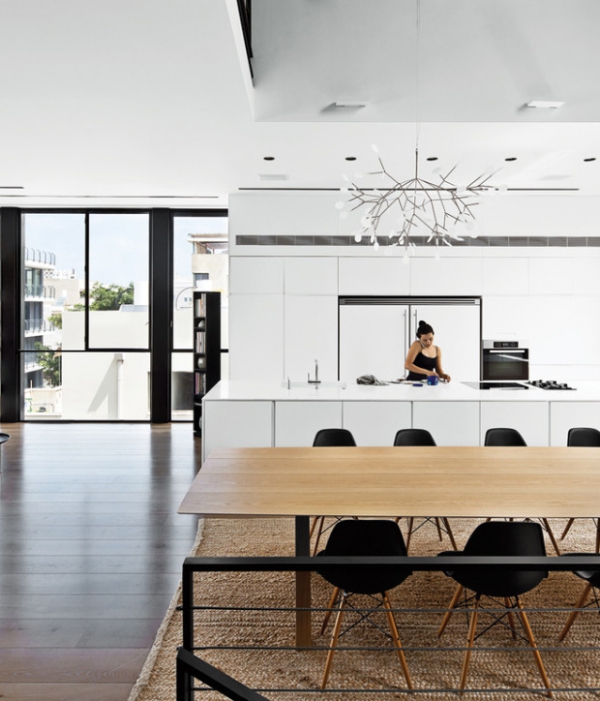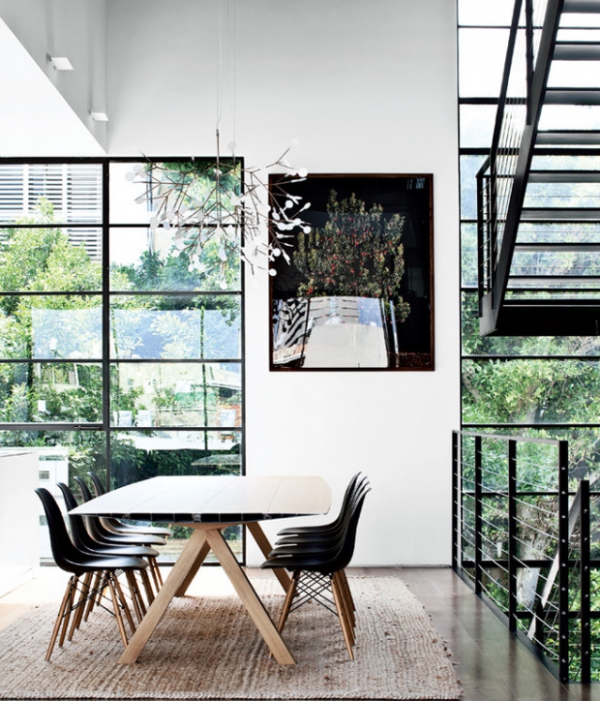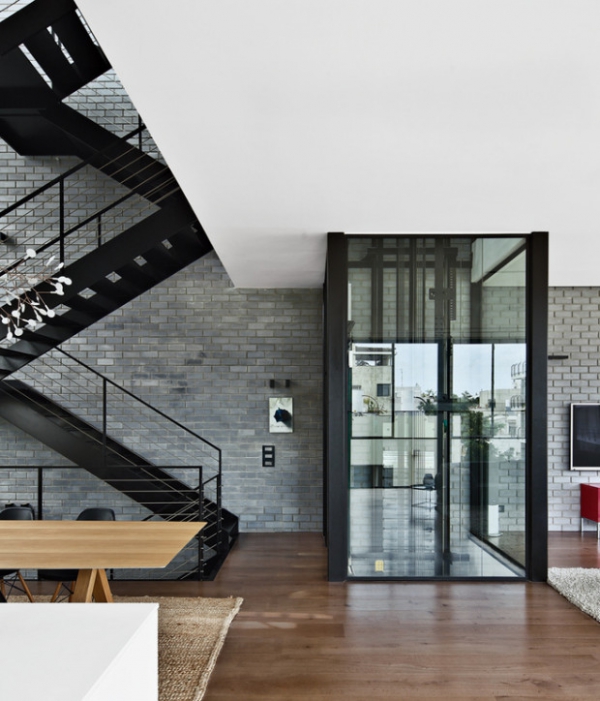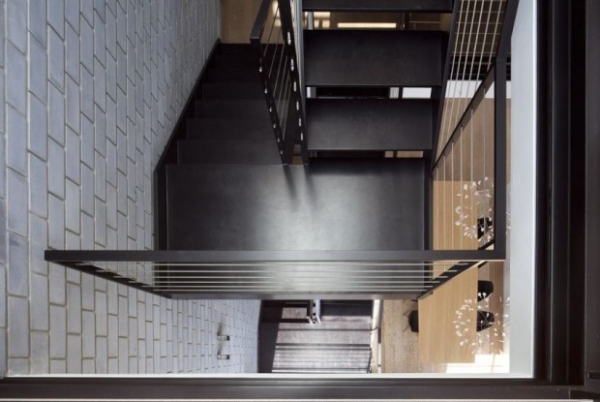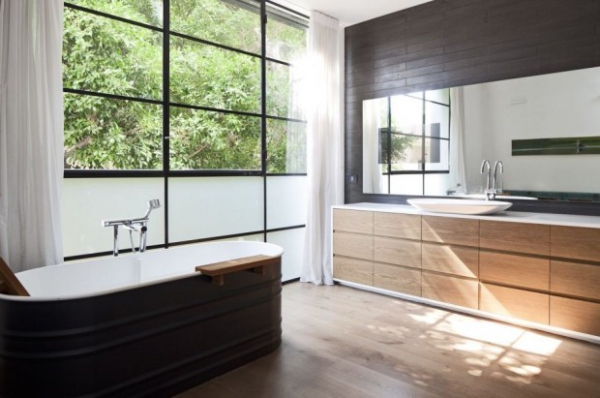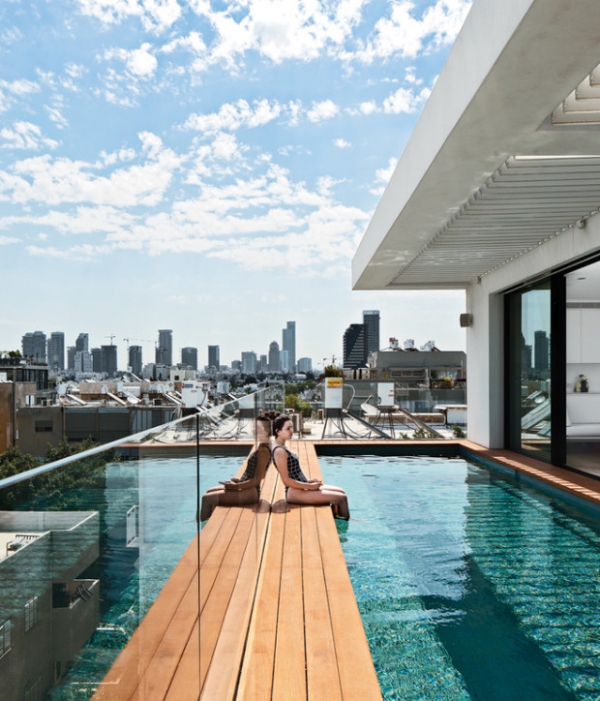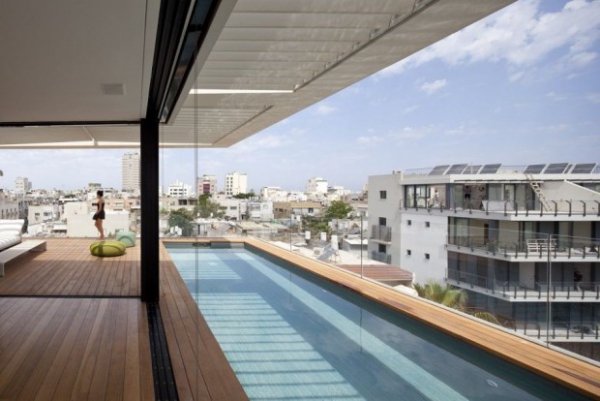 The white and black palette is carried into the interior design of the town house, keeping things simple but super stylish. We really like the accenting wall of gray brick; it gives the impression of a stairwell while maintaining how modern the design is.
This town house just adds to our growing fascination with modern architecture in urban areas. Building up is clearly the way to go.
Тext is copyright to ©Adorable Home – interior design and decorating ideas