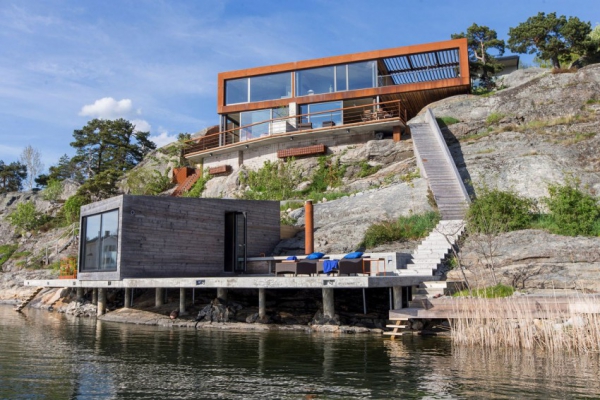 This spectacular house can be found in Stockholm, Sweden. It shows just how perfect life could be if you had $1.76 million to spend. This modern and imposing house has fantastic views across a lake that would install calmness and serenity on even the busiest of days; with a slightly industrial feel the house has been decorated and furnished to a high standard that is comfortable and classy.
Huge windows make the most of the views and allow natural light to flood through this spectacular house, some of the walls, floors and ceilings have been left in their concrete state so extra color has come from the furniture and soft furnishings throughout. In parts of the house, such as the bedroom, wood has been used to alter the effect and give a warmer feel to the room.
Externally there is a choice of seating areas, places to relax and enjoy the scenery and nature around you. Internally the large open plan living area has some beautiful accessories and a mix of furniture styles that add character and make great focal points. In this room also you can find fantastic storage solutions and a modern, colorful kitchen. This spectacular house has so many wonderful rooms it would be hard to choose a favorite and would be a dream home for many of us.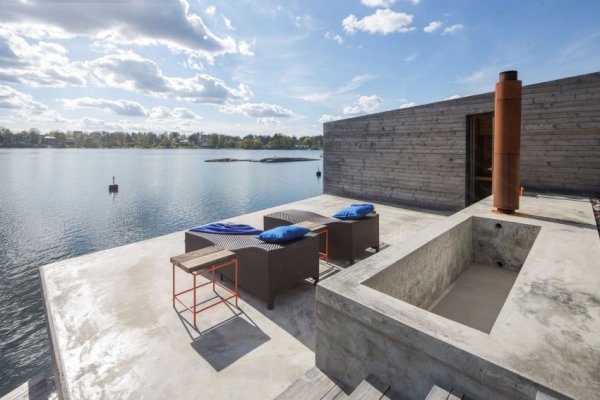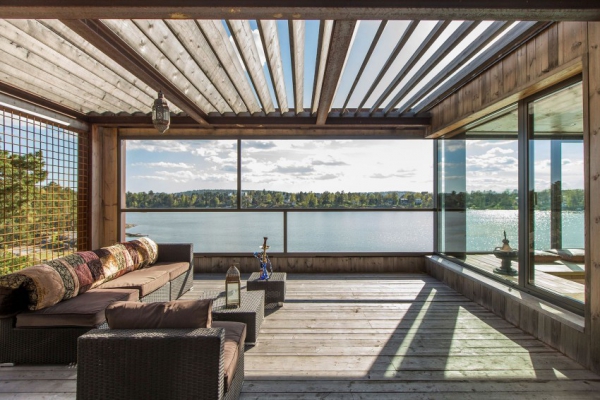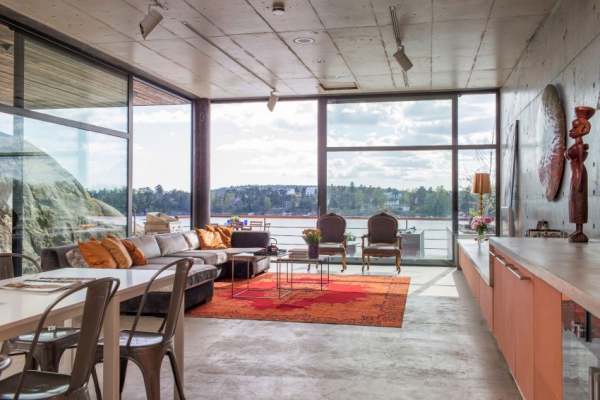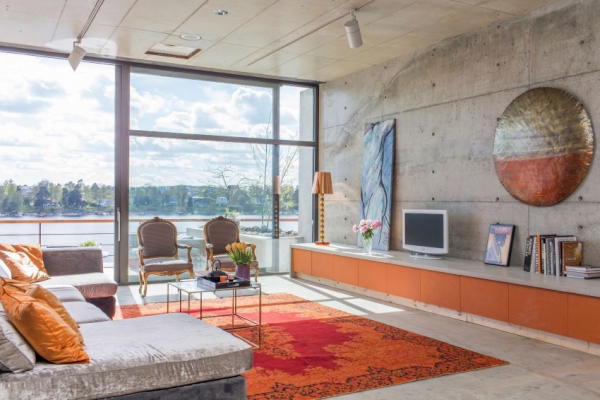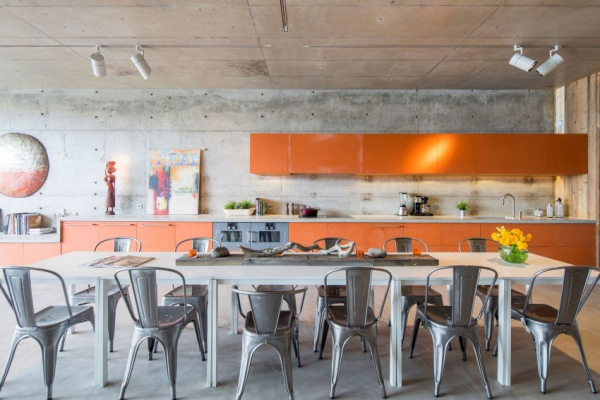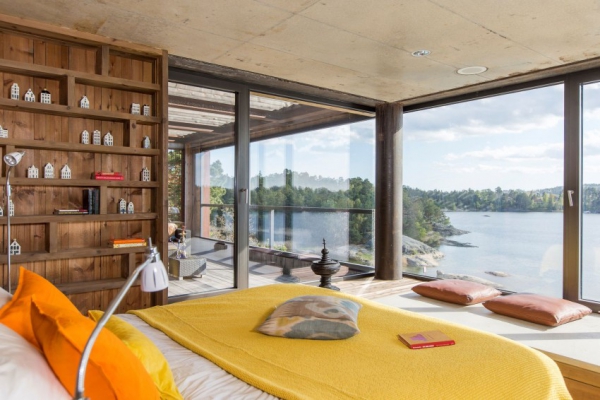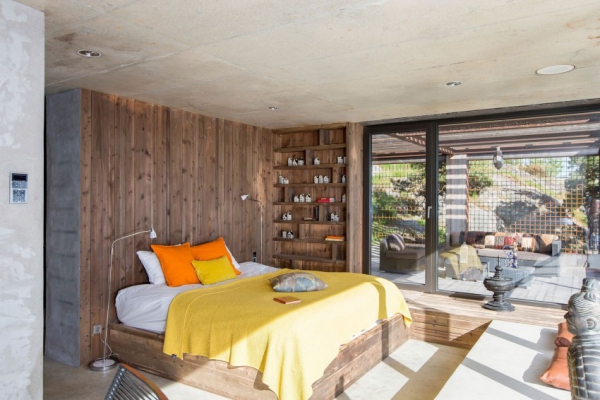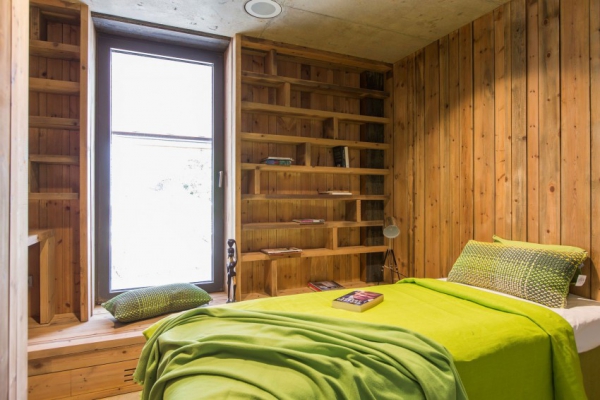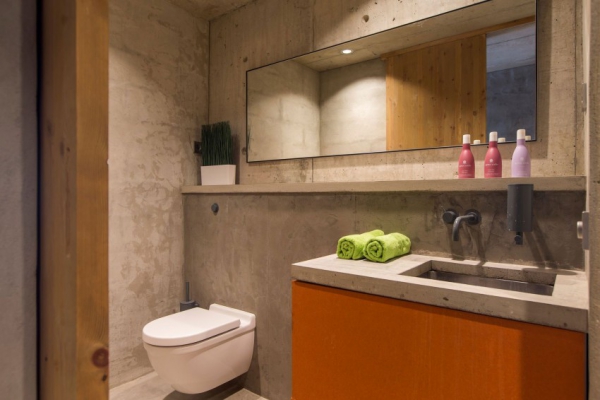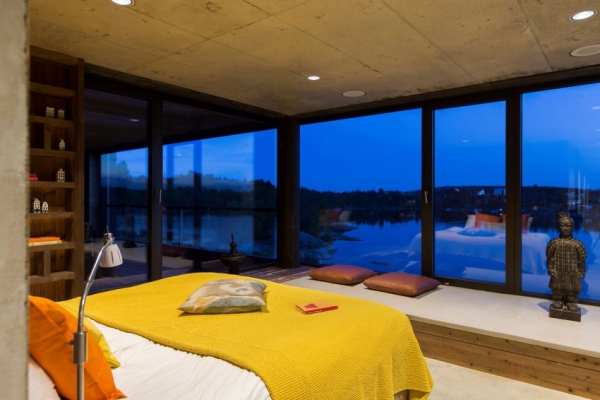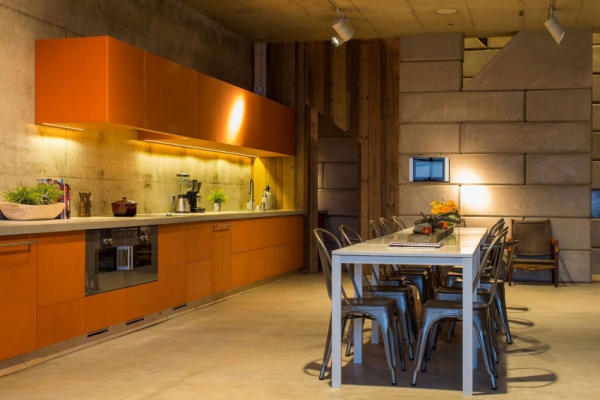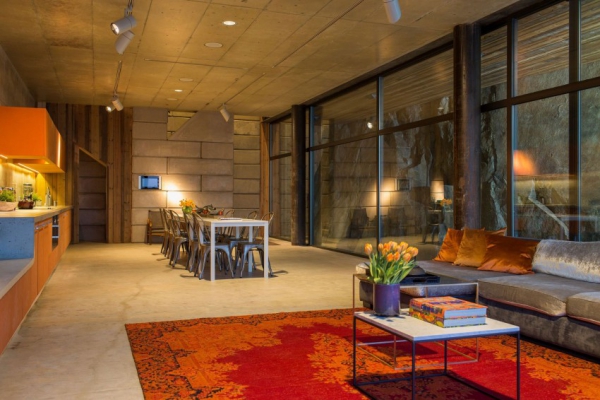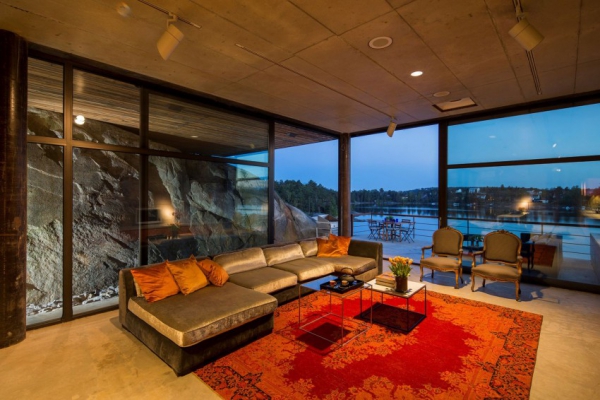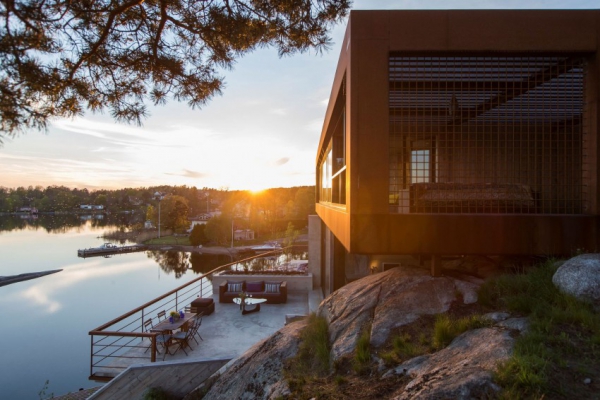 Images found on DesignRulz