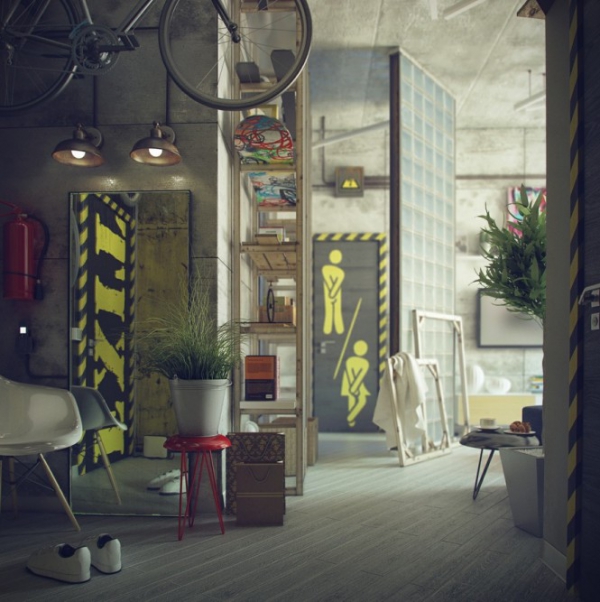 This loft on the outskirts of St Petersburg, Russia is in true industrial style, which includes many masculine like features that give the appearance a modern feel retaining a link to the past of the building. This industrial style loft is only 77 square metres big and is housed in an attic on the 6th floor of a building. Designer Maxim Zhukov has come up with some clever features to maximize the space and provide visual attraction in keeping with the industrial style.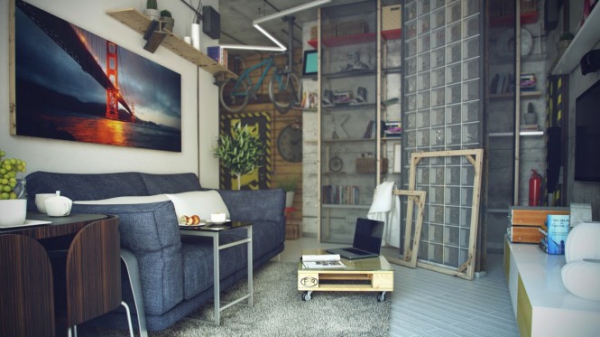 Exposed brick walls and high ceilings feature in this Russian loft, but there are also splashes of color and interesting furniture that complement the masculine industrial style well. The loft resembles a typical bachelor pad that has become home to a young family who love their unusual loft apartment. Rusted metal beams, concrete and wood lend themselves to the industrial style; while soft furnishings, bold colors and artworks make this industrial style loft a true home.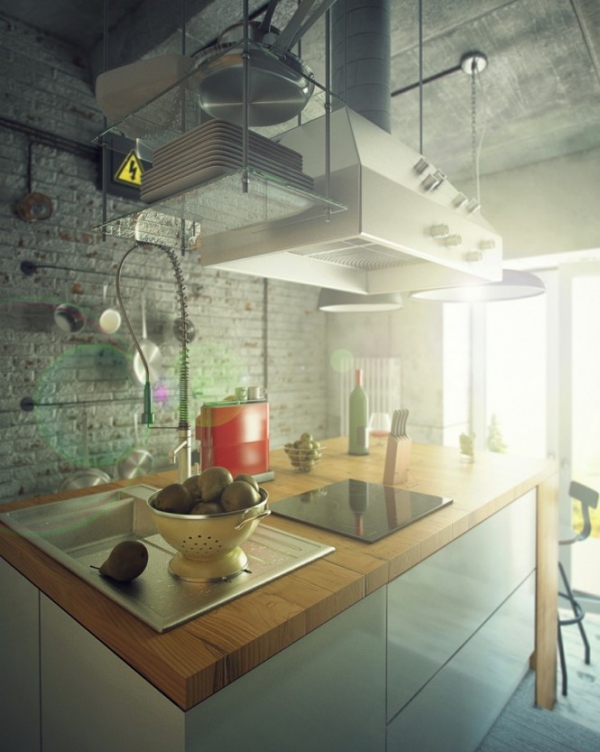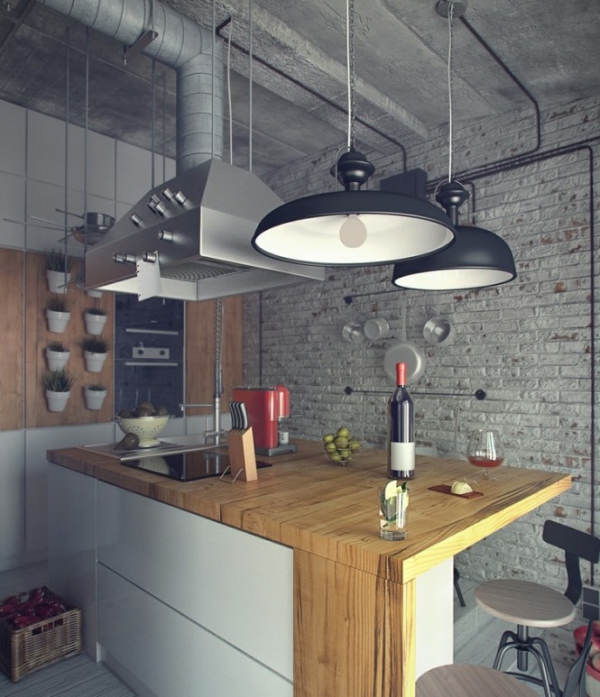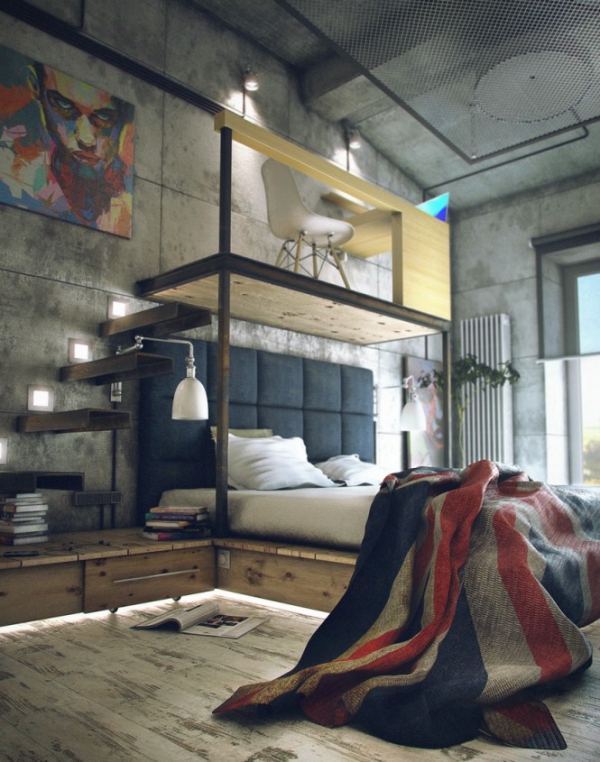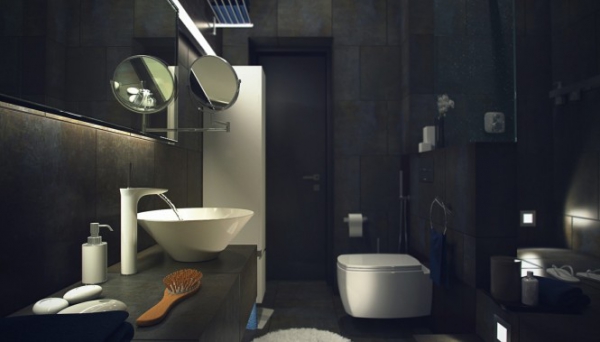 Walking through this loft apartment you will see that the master bedroom has a wonderful mezzanine study area which is a great idea in such a small space. The kitchen has all of the necessary amenities and follows the industrial style very well, while the bathroom is simply stunning – The white fittings offer a great contrast against the walls and flooring and brighten what could be a rather dark room. Of course the main living area is complete with many items owned by the residents, but the use of color really shines through here and creates a homely atmosphere where you could be comfortable.