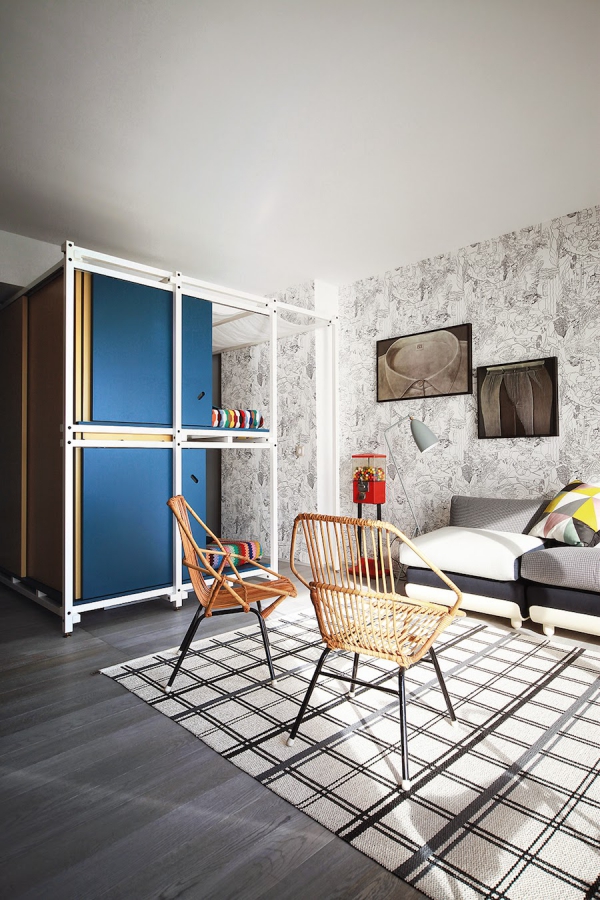 Oh-la-la! You don't know romance if you haven't been to the beautiful city of Paris! With a beautiful Eiffel Tower and a ton of fashion inspiration, you're in the place to be! However, we won't actually be in Paris, but somewhere as close as possible. Located in Juan-les-Pins, Southern France is a small French apartment that is full of excitement.
Being only a little over 400 square feet, this small French apartment utilizes it space quite remarkably! Originally, this home only included a living room, kitchen, bedroom and small bathroom. It wasn't suitable to comfortably house an entire family. But thanks to its designers, UdA, this home was able to be remodeled within its two-month deadline in a way that would make more space for all. The color theme of this home is a rich blue that really brightens up the atmosphere. The color is light enough to not feel like its closing up the apartment and is also light enough to not blind you. The animated accent wall in the living room sparks the imagination along with its eccentric wall art. The bedroom is semi-integrated into the living room area but still provides much needed privacy.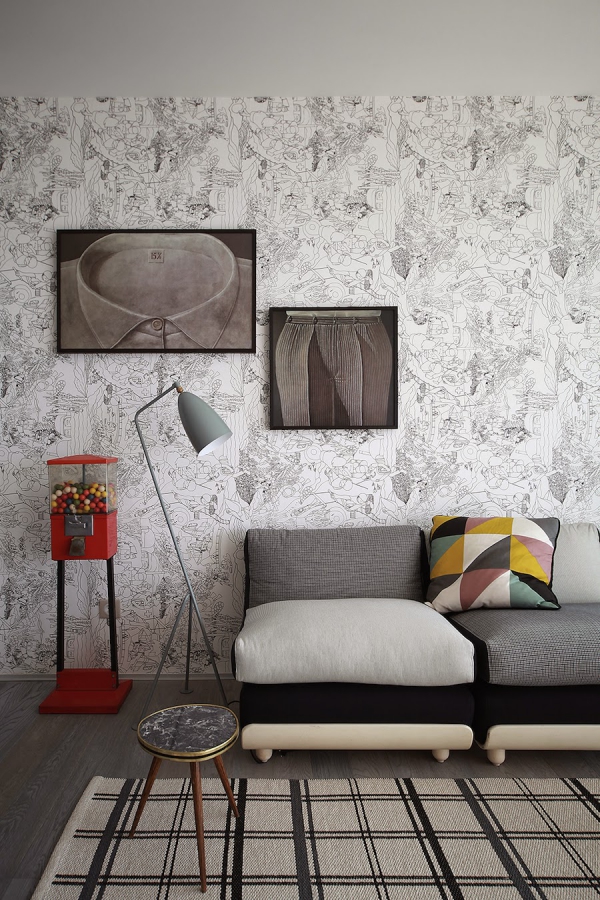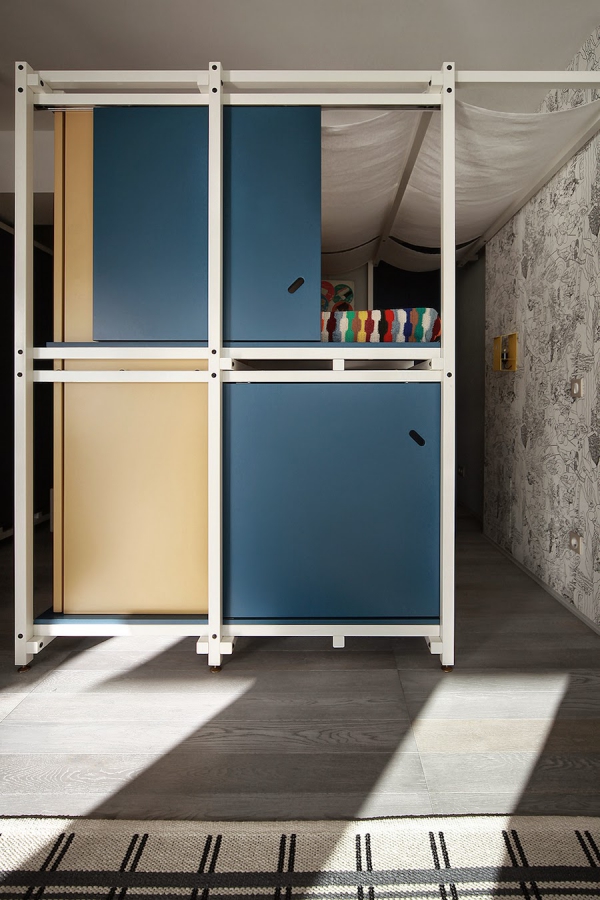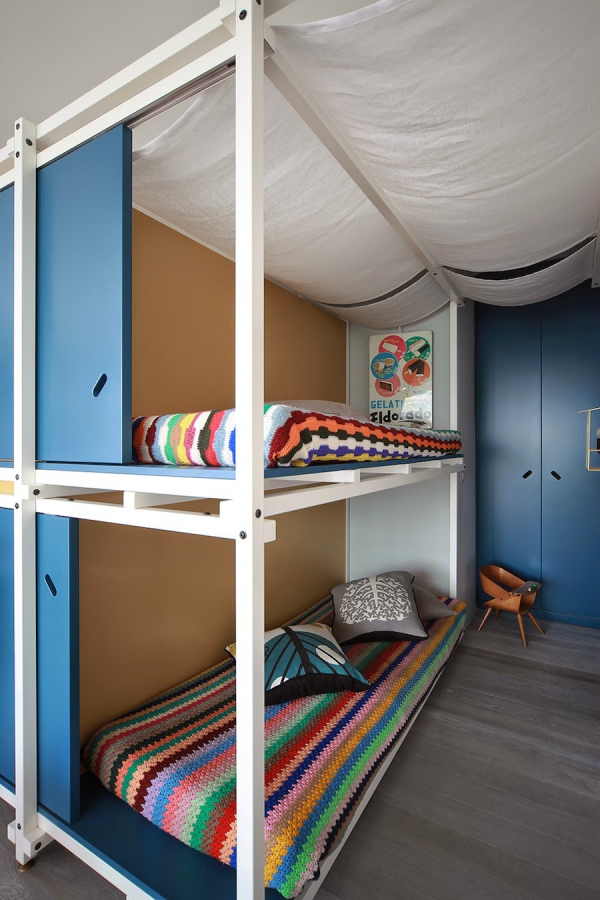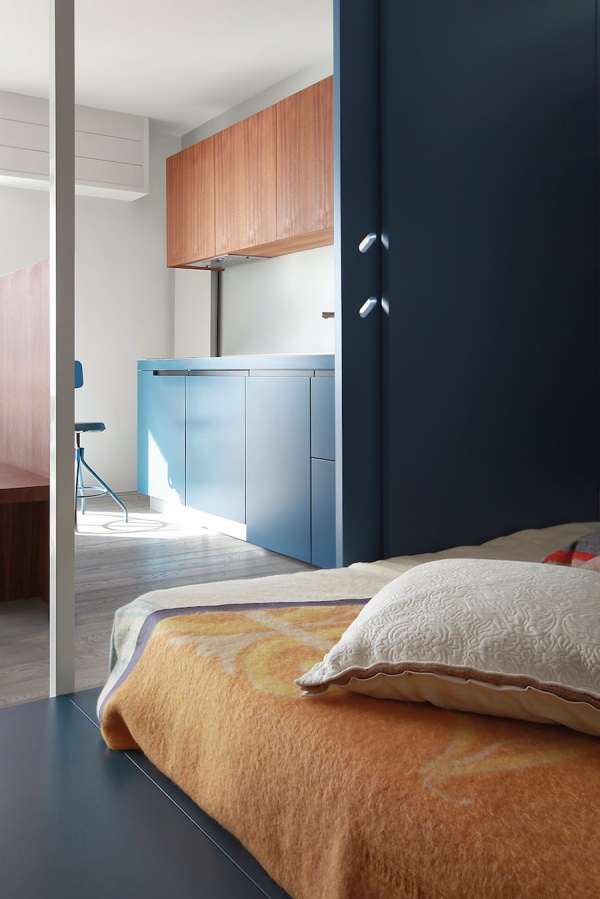 Overall, this small French apartment manages to display crisp style with limited space. Anything is possible with the right designers!