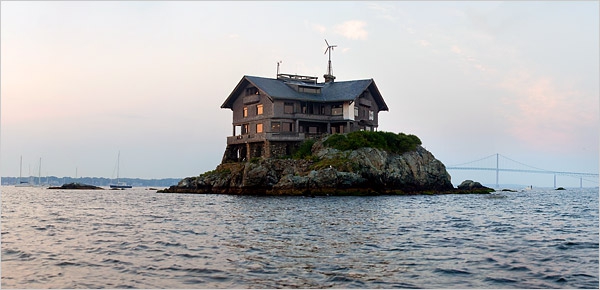 A 103 year old mansion sits proudly on the rocks in Narragansett Bay, Rhode Island. A wonderful building with 23 rooms that is completely cut off out in the bay, so much so that any visitors and supplies have to be brought by boat. As you can imagine the views from this lovely old house are splendid and you almost feel as if you are actually on the water. The Rhode Island house is owned by a Boston architect and has the rather apt name of "Clingstone".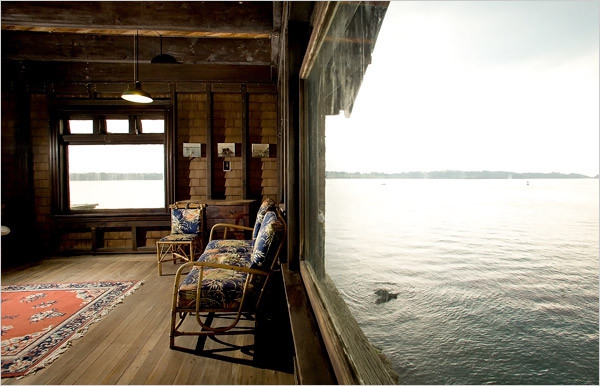 Wood and timber play a large part in this beautiful house, where the rooms have wooden floors, walls and ceilings. Large windows let natural light stream in every day and enhance the floating on water effect. This house has 3 floors and even has its own table tennis room or ping pong as many of us know it as.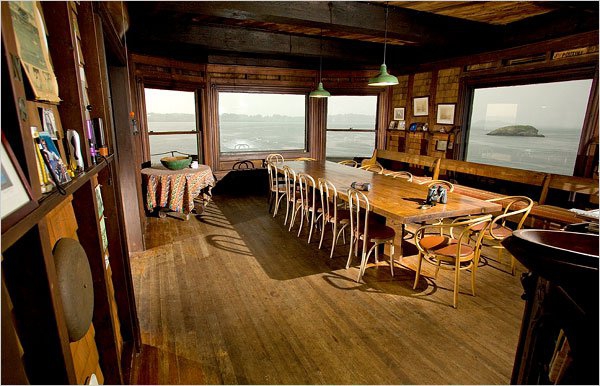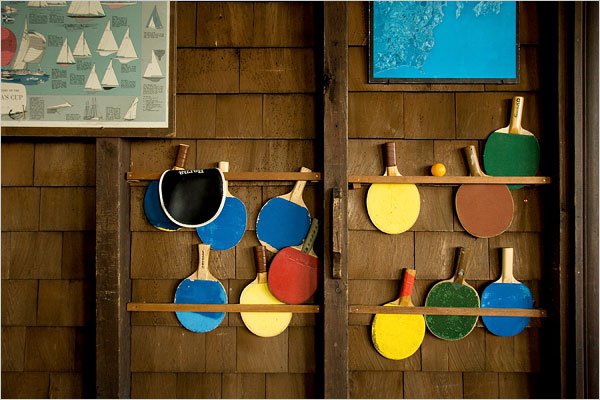 Staying in this house with its nautical view is absolutely fantastic, it's a place to bring friends and enjoy quality time together. The rooms are comfortable without being overbearing and large enough to throw a great party if you can find enough boats to ferry the guests across! Clingstone is a great piece of history and very much a part of the local communities.

Photos by Erik Jacobs