Summer getaways are always a topic for discussion, and a trip that is actually worth taking, no matter what the circumstance is. In the case of this Mykonos villa, there is no question that a summer spent here would be one not easily forgotten.
With stunning views all around, the Villa Achileas is the perfect spot to spend your Grecian getaway this summer. It includes an incredible infinity pool to lounge by, and stunning rooms to dwell in. This villa offers any traveler an experience, not just a place to stay.
The interior is designed by and for the minimalist; solid white walls, surfaces, and furnishings are contrasted perfectly by splashes of darker colors and subtle pattern use. The white is perfect for a summer home, and really attributes to the Greek location the villa is in.
You can enjoy the panoramic views of Mykonos and the water from the two decks on both sides of the villa, or soak up the sun from the poolside behind the villa. The pool is truly impressive both in size and in design. The infinity pool is always one that people swoon over,and it especially looks gorgeous up against the view of Mykonos and surrounding water. You can go spend a day exploring the town but venture back to relaxation at this Mykonos villa, in style and in comfort.
So, if you are looking for the perfect retreat this next summer, keep this Mykonos villa in mind. It will give you all of the elements a summer retreat is supposed to. This would especially be an excellent spot for a couple traveling through Greece, or perhaps even a honeymoon destination.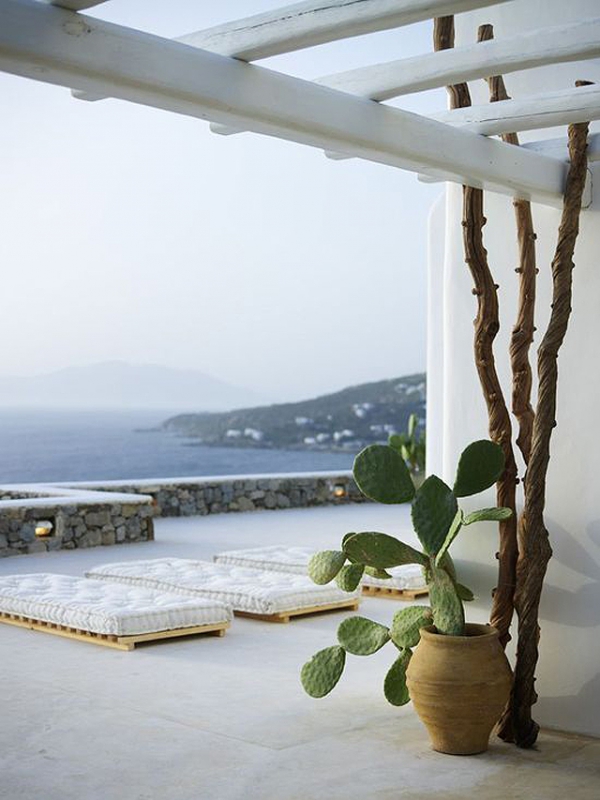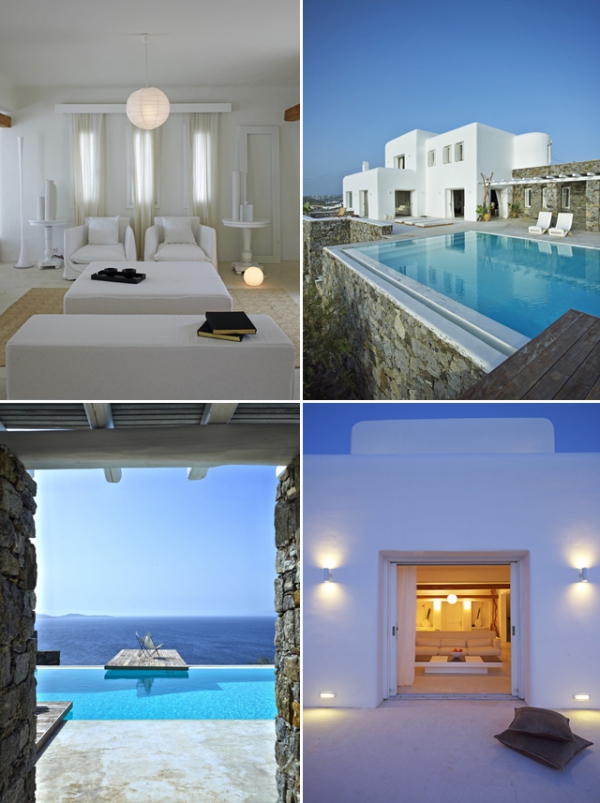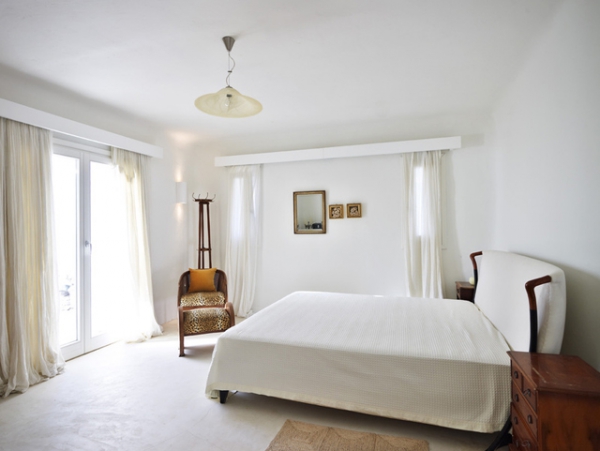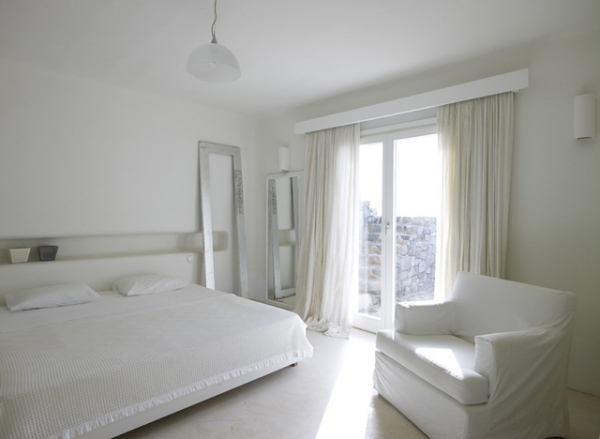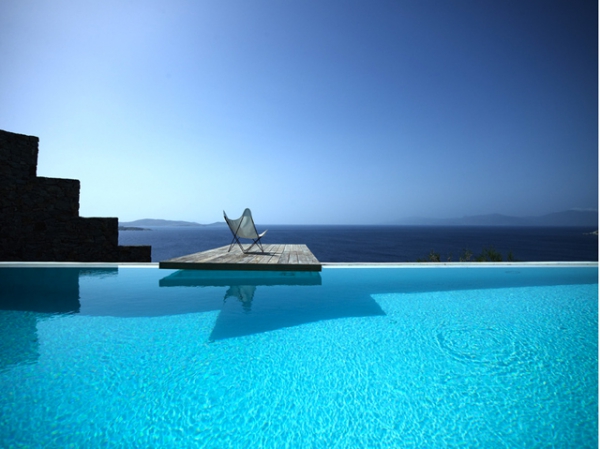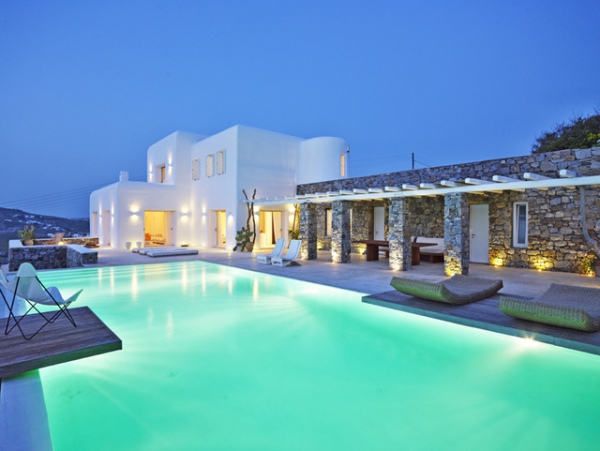 Images found on: Mykonos Getaway