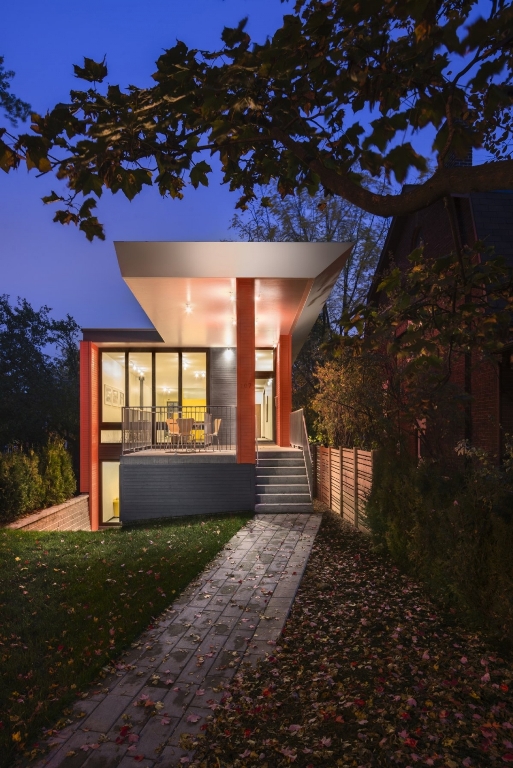 Building a house on a small plot of land is always a challenge. Bringing modern architecture to a family home in Ottawa, Canada was a challenge for Kariouk Associates and this is the result. This modern home has everything you could possibly need and is certainly worthy of a closer look. The house is named Stacey-Turley Residence and is home to a young family.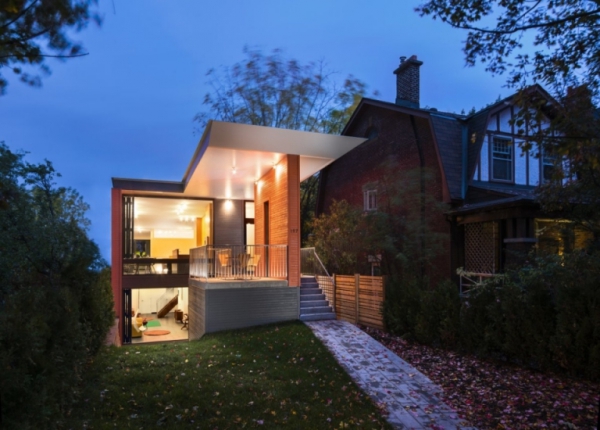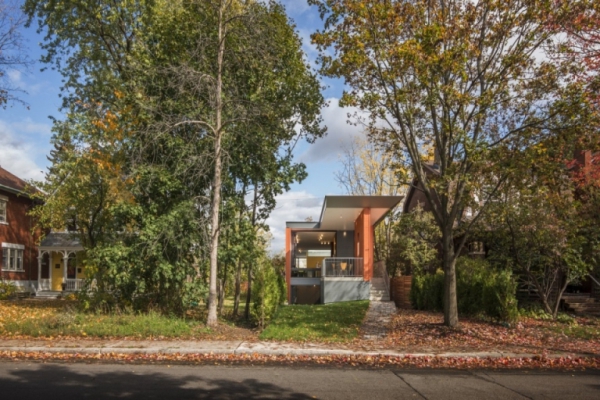 A covered and raised entrance way also doubles as a deck area where you can enjoy alfresco meals with friends. Inside you will find that the house is bright, light and airy. Large windows and the modern architecture style used give a minimalistic effect that is softened by the furniture and décor.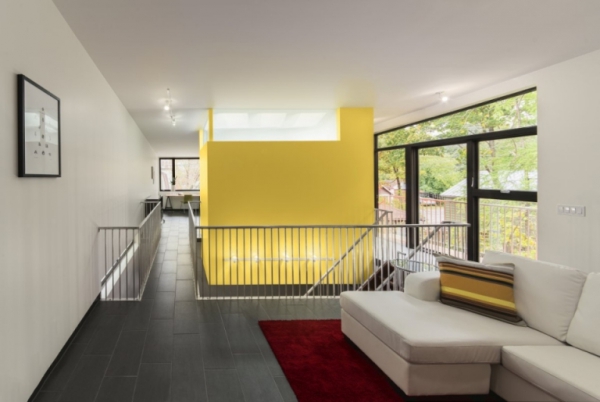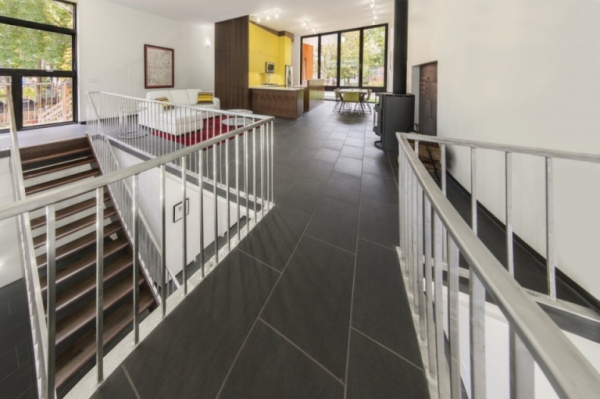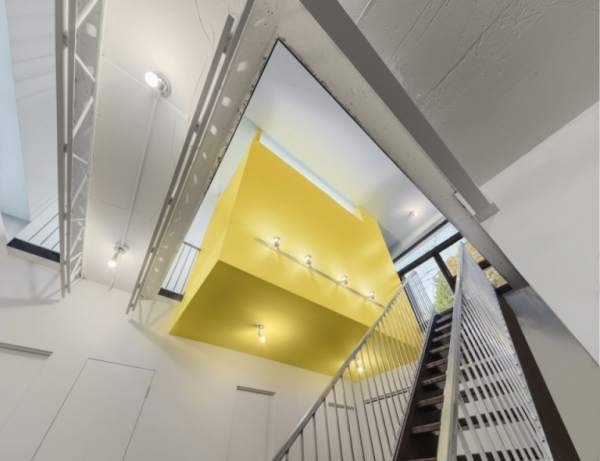 A large open plan living are can be found on the ground floor, where there is also a small study that would be perfect as an at-home office. The master bedroom is also situated on this level – all other bedrooms and a generous family room are on the lower level along with a few handy additions.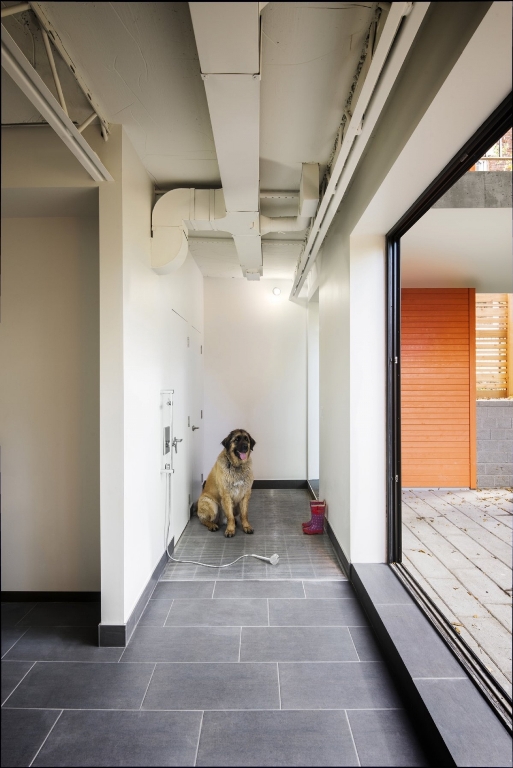 This house is designed for modern living and even has a handy wash area for dirty boots, wet pets and muddy children. Tiled floors throughout, comfortable furniture and modern appliances turn this family house into a modern home.