This duplex apartment is the perfect balance of peculiarity and charm. The actual design with the spiral staircase in the middle of the duplex is one that you don't see too often, but it looks so cute! Somehow putting a staircase right in the middle of a home functions very well and looks great with the rest of the floorplan. Let's take a look around this lovely home.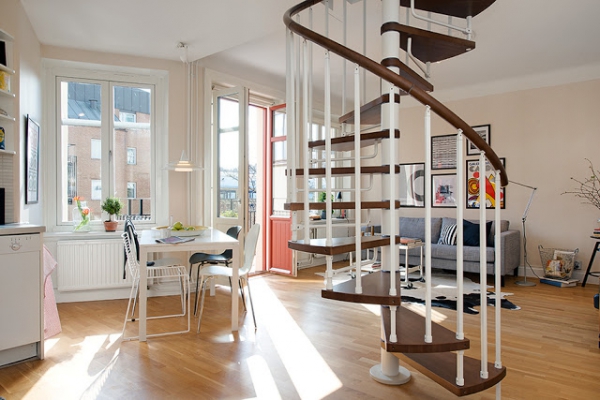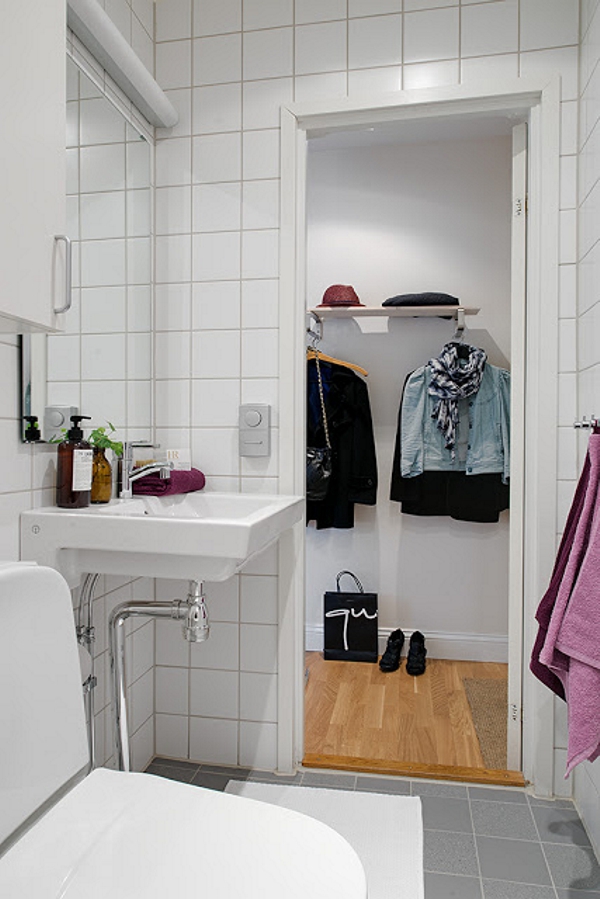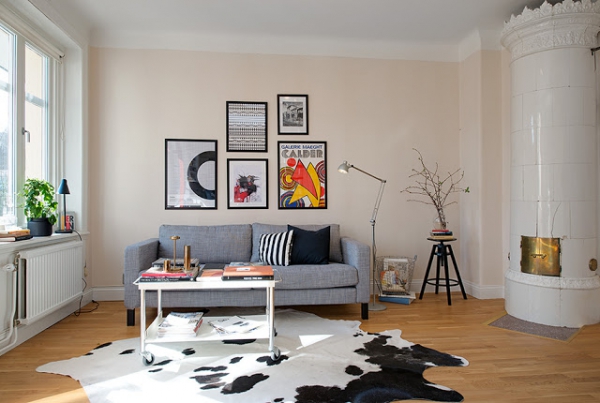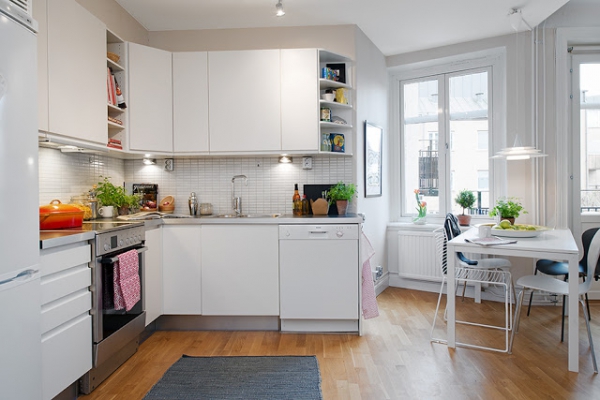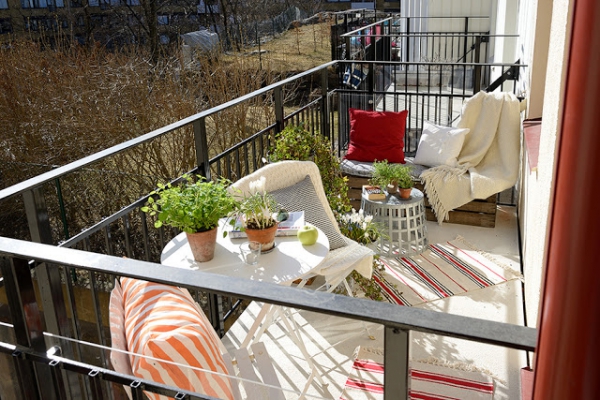 The bottom floor consists of a kitchenette, small living area, bathroom, and a nice balcony outside. As you first walk in you'll find yourself in the hallway. It's been decorated simply but perfectly, opening up the space a little bit immediately. The oak floor and neutral walls are very inviting and warm throughout the space, and the natural light illuminates the area perfectly. You'll notice the all white bathroom, which of course goes perfectly with the color scheme of the rest of this duplex apartment. The living area is smaller and kind of just blends into the also smaller dining area. To be fair, the furniture necessary to constitute these two separate spaces are there, and are perfect with the decor. The kitchen is also all white, sitting perfectly in the corner of the bottom floor space.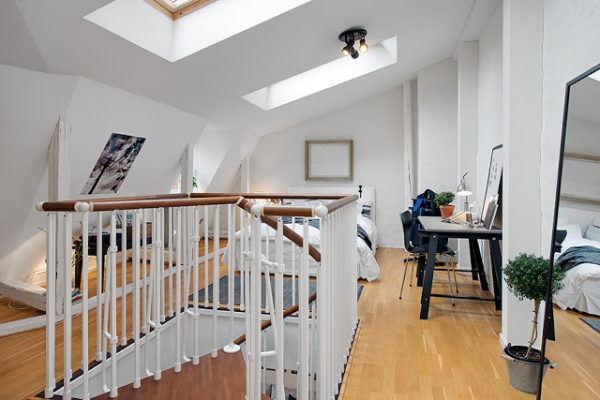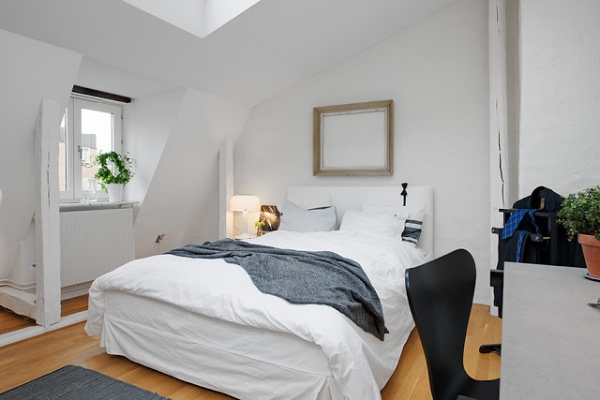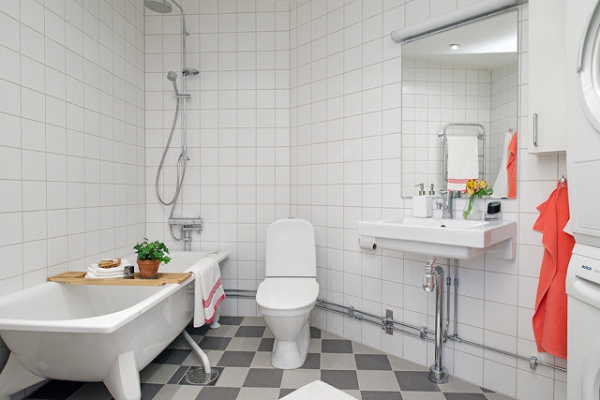 Images found on: Alvhem (website in Swedish)
As you go up the stairs to the top floor you'll find yourself in a larger room, which is of course the bedroom area. The sloping ceilings and skylights bring character to the room, while the minimal decor keeps things simple and clean. It is the perfect space on the top floor, having another bathroom (all white) and a mini space that functions as a closet. The layout of this entire duplex apartment really flows just right; while it is not particularly large, everything you would possibly need is present and just right.
This is the perfect kind of home for a working couple or single person. It provides ultimate comfort, the right amount of space, and of course a very stylish design.