This home in Barcelona uses lively design and patterned floors to create a unique and exciting home. It has an open plan and a fantastic lived in feel.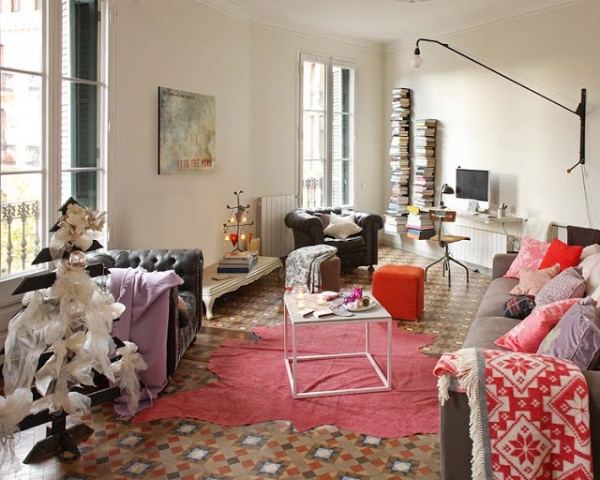 The living area is open and bright with large windows, allowing the natural light to flow in. Big comfy chairs sit by the outstanding windows, and a coral rug sits in the middle of the room. A plush sofa with beautiful pillows and a throw, sits against the wall, and unique décor fills the space. We adore the feel of this room, it's not overly designed. It's almost as if the family that lives here just left. The patterned floors add a significant amount of interest to the design, bringing even more personality to this living space.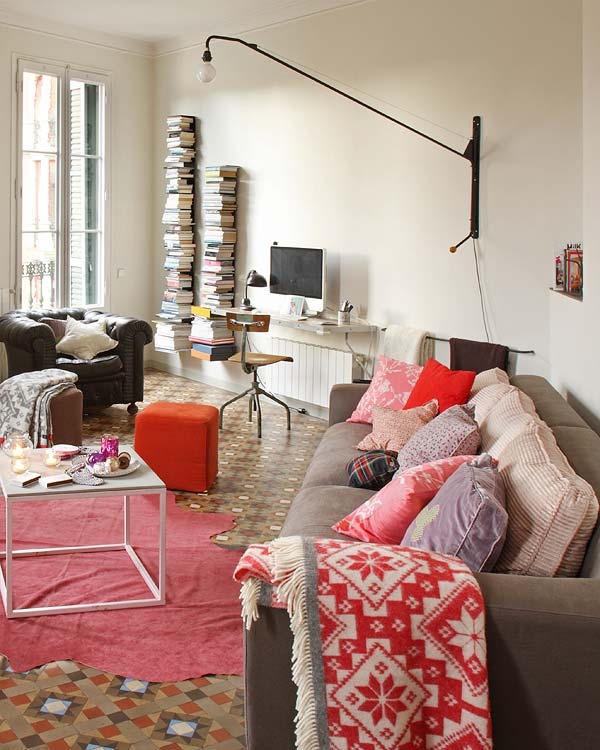 The workspace in this Barcelona home is fantastic. It is simple, but still unique and interesting. A shelf is attached to the wall, creating a desk. The rolling wooden chair is simply perfect, and we love how the stacks of books decorate the wall. The lamp protrudes out from the wall, and from what we can see, the handle at the bottom, moves the position of the light: simply perfect.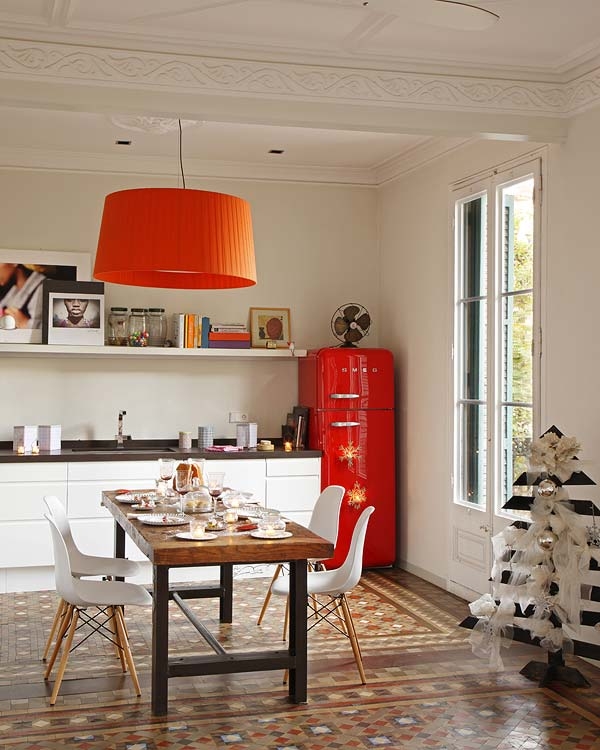 The ceiling detail is lovely.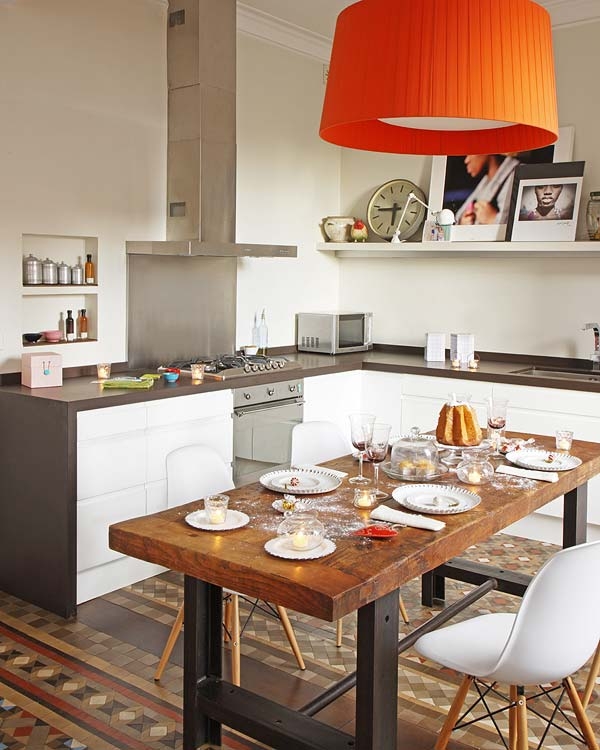 The magnificent patterned floors continue in the kitchen. A wooden table is surrounded by stunning white chairs, and a large orange ceiling light frames the eating area. Built in shelving and open shelving provide storage, and the vintage refrigerator is a delightful touch. We love the way this design blends living room décor and kitchen décor, effectively adding interest and creating coziness in the space.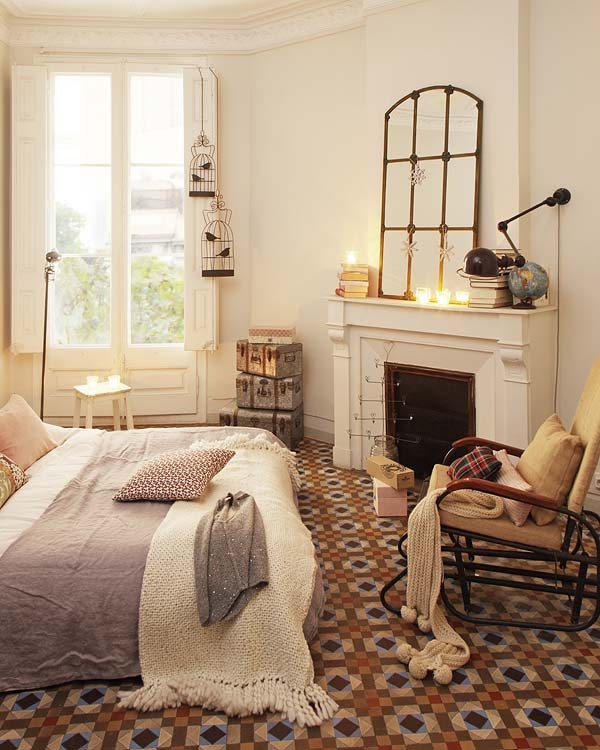 Images found on: micasa (website in Spanish)
The bedroom in this unique home has a romantic feel. The room is warmed by the candlelight and the patterned floors, and the bed is inviting with its pale color scheme. We are in love with the rocking chair, and the fireplace continues the fabulously romantic ambiance: simply divine.