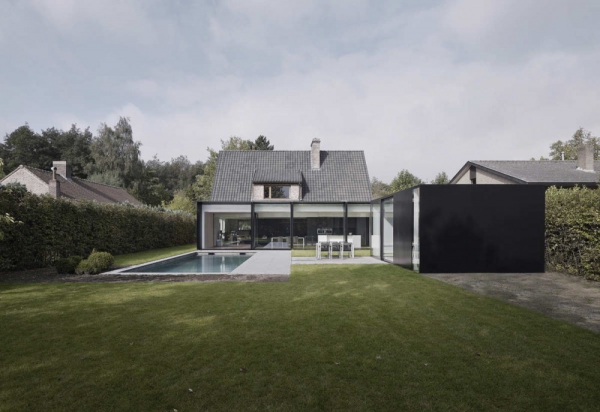 The original part of this Belgian home is the beautiful brick structure. The black part is an extension, created by Graux & Beyens architecten. The minimal design complements the original home magnificently, bringing a unique touch to this lovely home.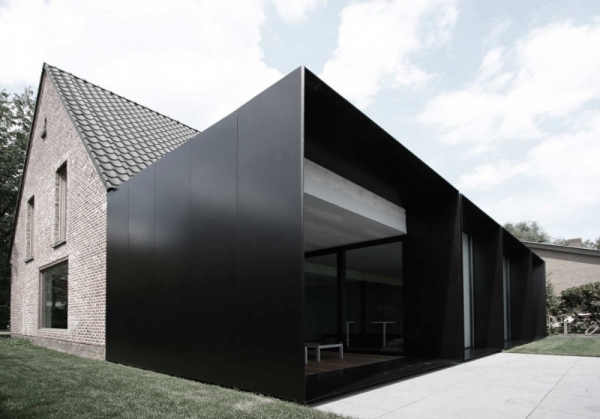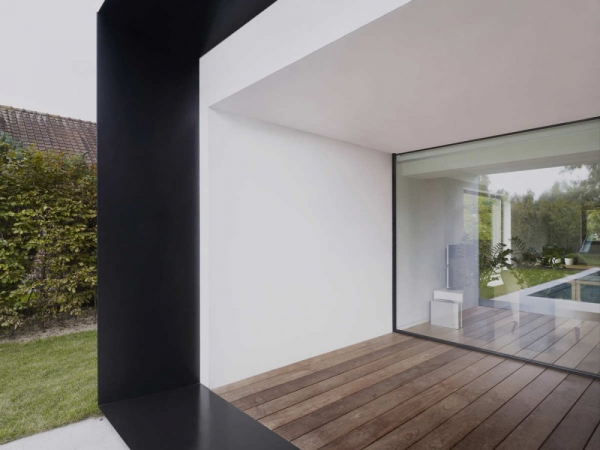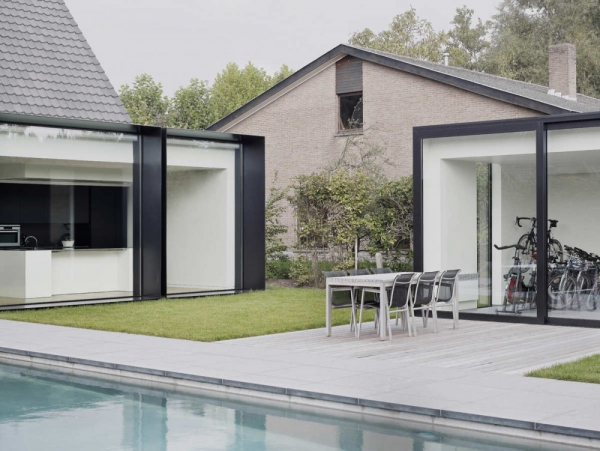 We love the relationship between the brick exterior, the glossy black, and the textured roof. The extension consists of two different sections. The first section is attached to the original part of the home, and the second section serves as a pool house, sitting directly next to an outdoor patio area.  The rectangular shapes have floor to ceiling windows, allowing natural light into the house.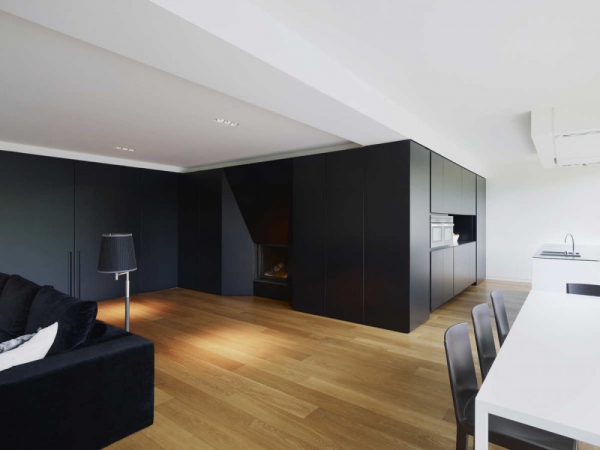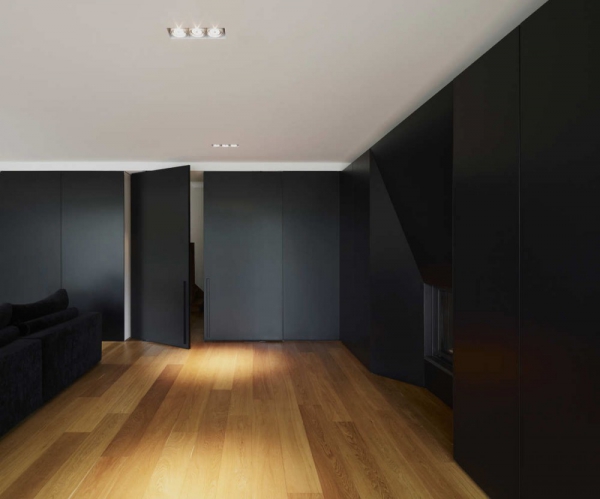 Inside this minimal design, warm colored hardwoods fill the open space. The black continues inside the home, adding a strong contrast to the design. The fireplace brings a bit of a cozy feel to the stark contrast, warming the home. We love the sleek cabinets and the simple lighting, keeping everything polished and modern. The velvet sofa is perfect, adding a little glamour and lusciousness to this minimal design.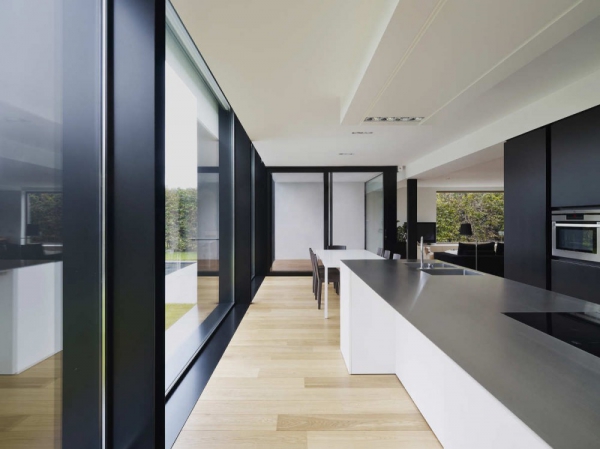 Photos by Philippe Brysse
The kitchen flows into the dining area in this minimal design. It has sleek cabinets and a long white island. Large windows allow natural light into the space, brightening the room. We love the lighting in the ceiling placed near the island, helping to separate the kitchen space from the dining space. The dining area continues the simple design with a white table, dark chairs, and simple lighting.
Even though the two sections of this home are distinctly different, they fit together beautifully. The black extension brings a bit more interest to the home and adds a lot of personality and character. The black on the inside even works, bringing a wonderful contrast, without darkening the space, allowing it to remain open and bright.
Do you like the black extension?