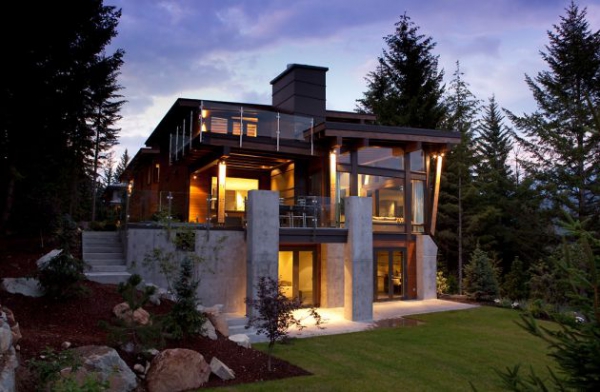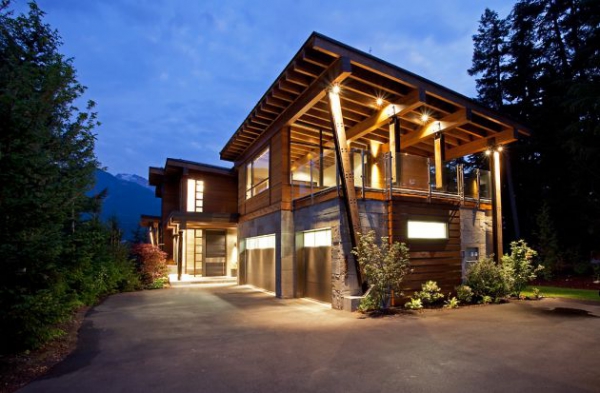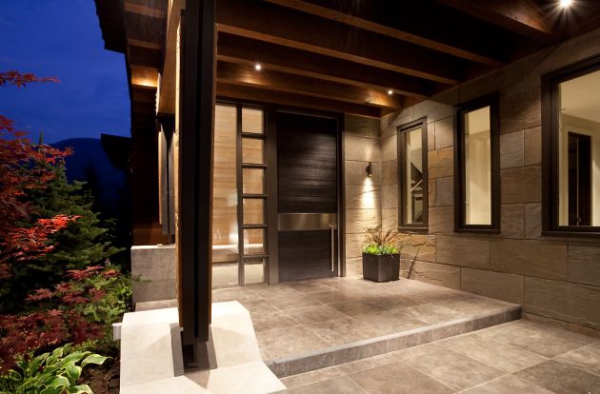 This lovely home in Whistler, Canada is designed by Sean Anderson of Progressive Concept Design.  The gorgeous finish on the interiors and exteriors is inspired by the natural landscape and is done by Kelly Deck.  This five bedroom house is an excellent example of a modern house design.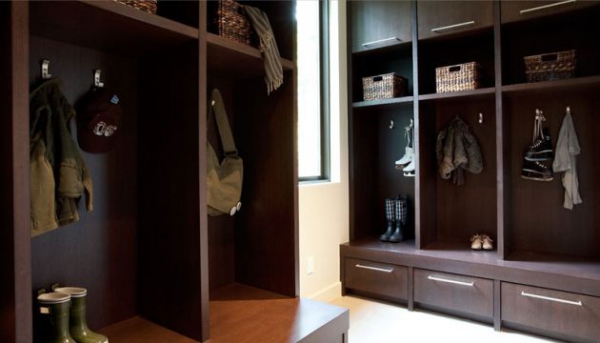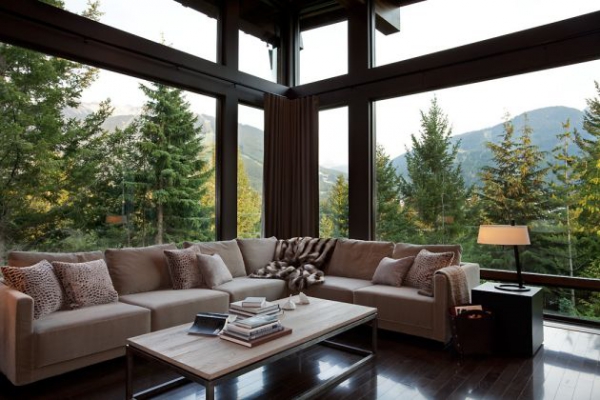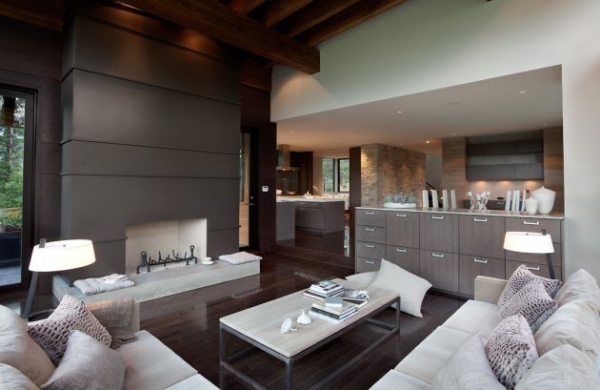 The family room features the perfect decor for a modern house design.  Beautiful furniture sits comfortably around a cozy fireplace.  The dark wooden floors are complemented by the much lighter furniture.  The large windows offer a breathtaking view of the outdoors.  Everything comes together to create a relaxing atmosphere.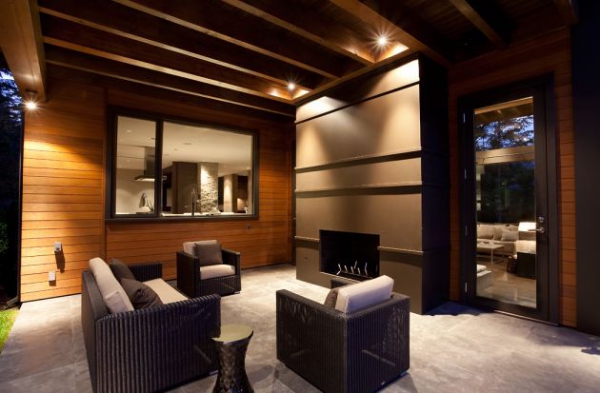 True to any modern house design, this home includes a fantastic outdoor venue.  Just outside of the family room, sits a collection of furniture surrounding a second fireplace.  The natural motif offers an excellent retreat for any outdoor lover.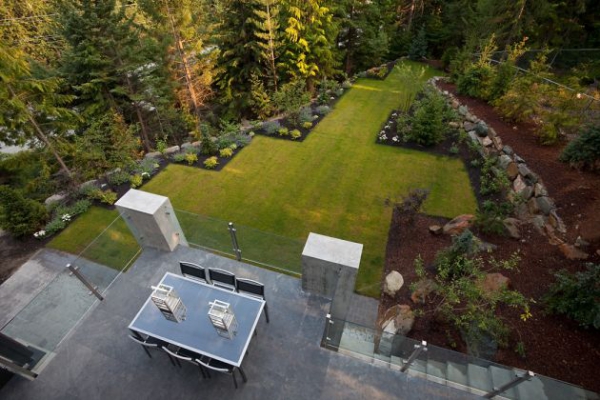 A rooftop balcony offers an exemplary view of the expansive yard.  Trees and shrubbery line the neatly trimmed lawn.  A large planting area allows those with green thumbs to expand the luxurious garden.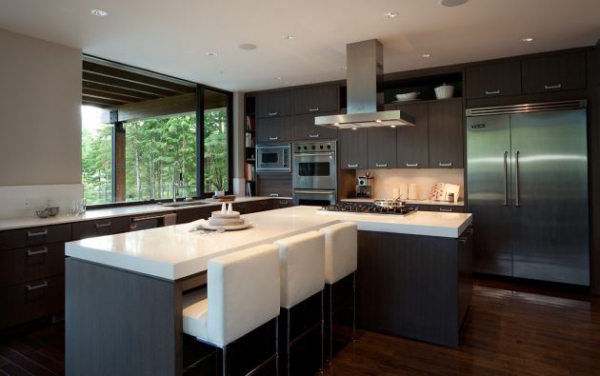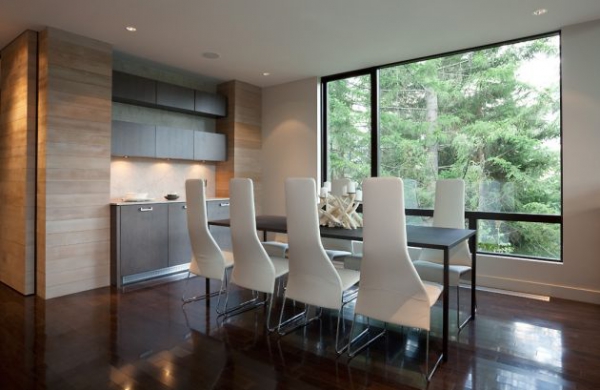 As with any modern house design, a full featured kitchen stands proud.  A double-stacked oven, microwave and refrigerator are all housed within the rooms many cabinets, allowing all of the modern conveniences while still saving space.  The gleaming white countertops stand as a wonderful contrast to the much darker cabinets and wooden floor.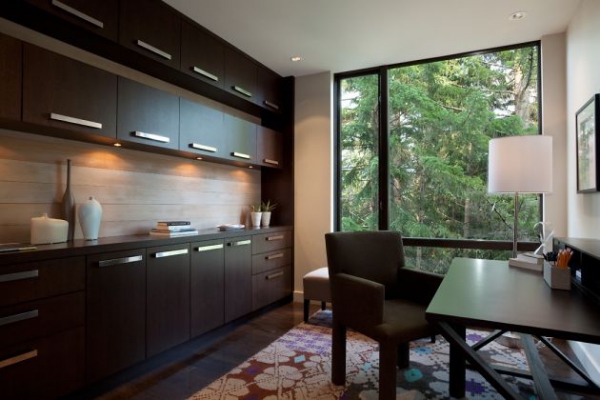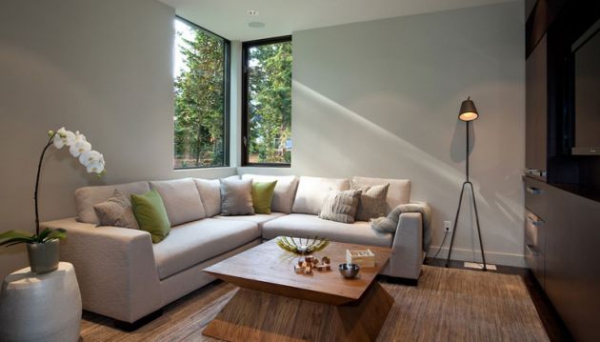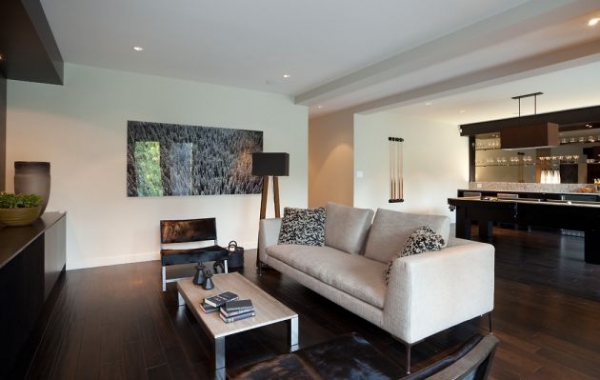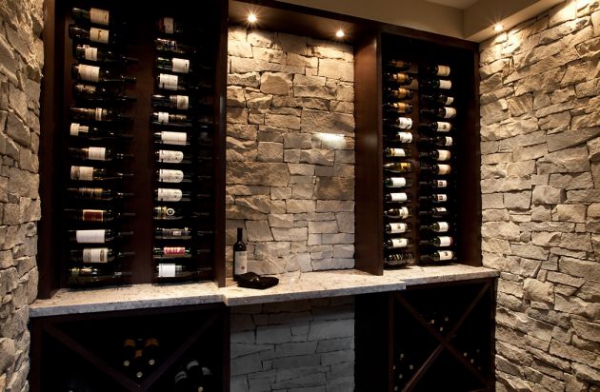 The modern house design really comes together with the inclusion of a wine cellar.  Wooden shelves sit along the stone walls, an excellent complement for such an exquisite feature.  Whether for show or for use the wine cellar is certainly a marvelous talking point for this home.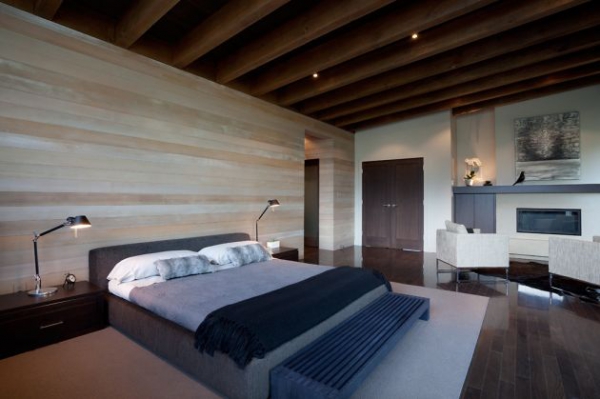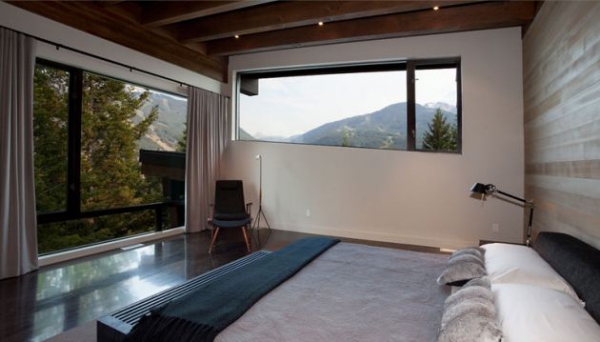 A spacious master bedroom offers a sense of peace, the perfect feeling for such a room.  A large window stands opposite the bed, allowing an exhilarating view of the surrounding landscape. A small sitting space shows off the available space and brings the room together nicely.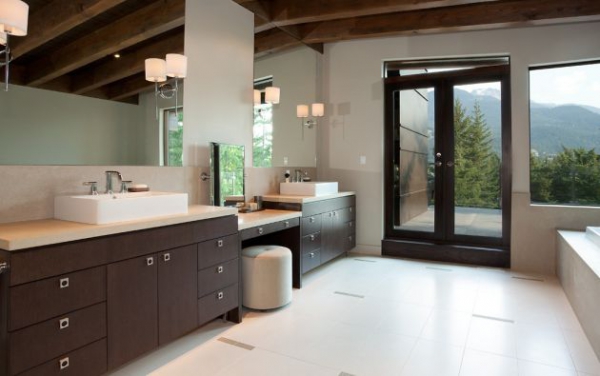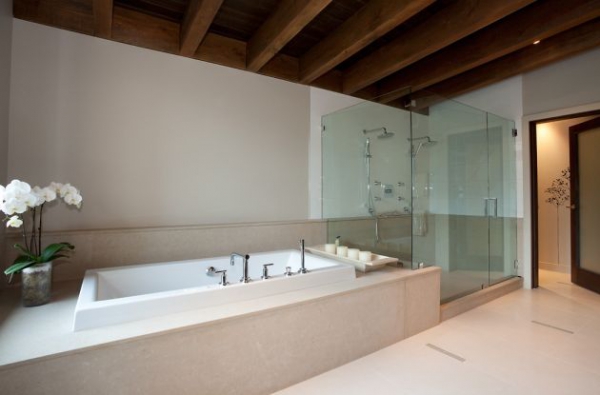 Photos by Kristen McGaughey
The master bathroom is exceptional, the immaculately clean, white walls create an inviting atmosphere.  A spacious shower lined with sparkling clear glass sits in one corner, a marvelous and relaxing tub at the other.  Twin, raised sinks offer the perfect finishing touch to this amazing room.
When it comes to a modern home, few can stand up to this work of art.  Luxurious and spacious, this home offers it all.