Although New York is known for its grand skyscrapers and many historic establishments, many may overlook the fact that New York is also widely known for its immaculately designed apartments and lofts. There is simply nothing like it! Today, we are headed over to Brooklyn to take a look at an eclectic apartment that keeps things lively and interesting.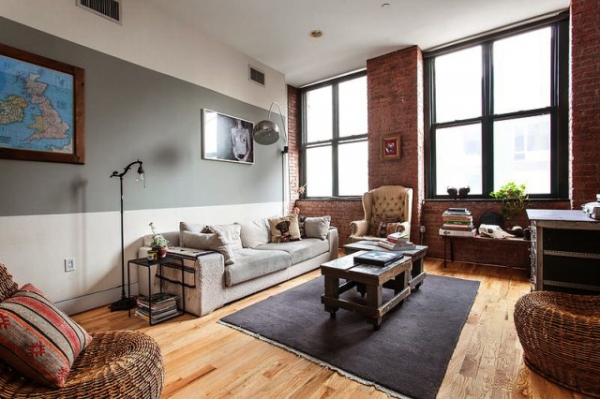 This eclectic apartment, also known as Bedford Lookout, gives us a good dose of diversity. As your eyes gaze the many features that this home provides, it would almost seem as if you are looking at several interior design styles at one time! As we walk into the living room, we are greeted with hints of contemporary and rustic features. It's interesting to note that each feature occupies one wall of the living room. How creative! On one wall, the contemporary style defies the norm with a dark hue that creates a fun contrast against the vibrant artwork. The neighboring wall is exposed brick, which keeps the New York's infamous brownstone tradition in perspective. The furniture and décor items tie the whole look together in a cozy way. The kitchen compliments the black contemporary style in the living room with beautifully finished countertops and appliances, while the dining room area continues the rustic décor that makes you feel right at home.
Why make painstaking decisions about your interior design ideas when you can have the freedom to incorporate as many styles as you desire within an eclectic apartment?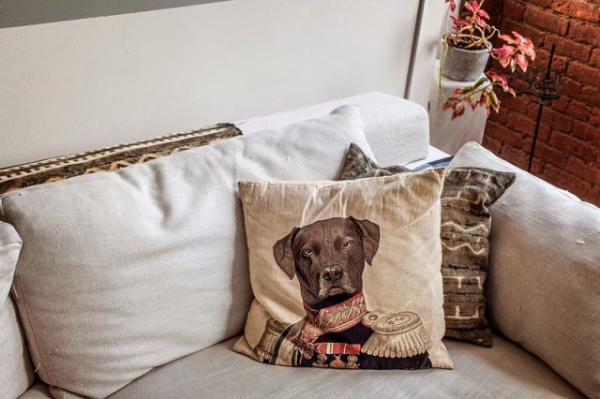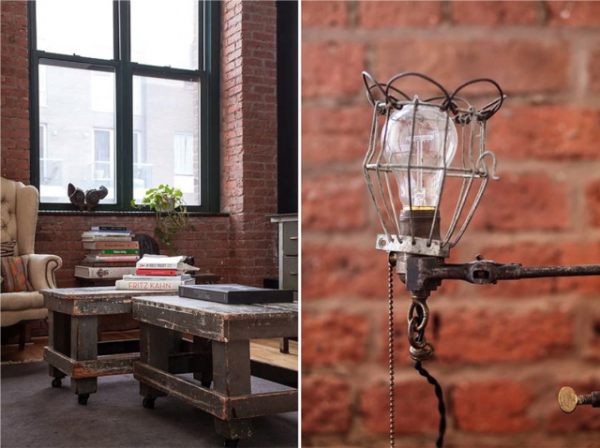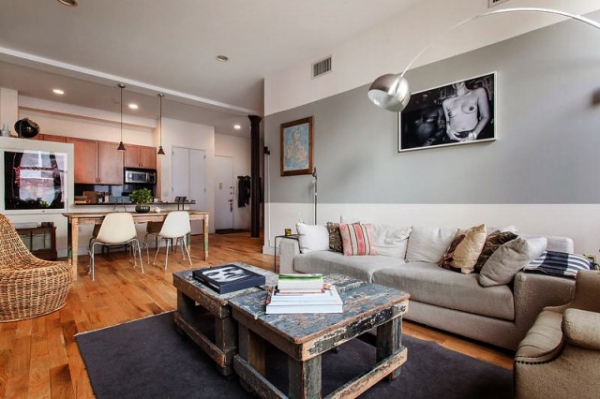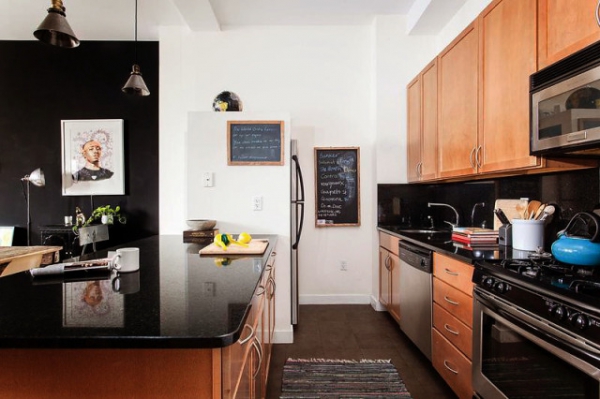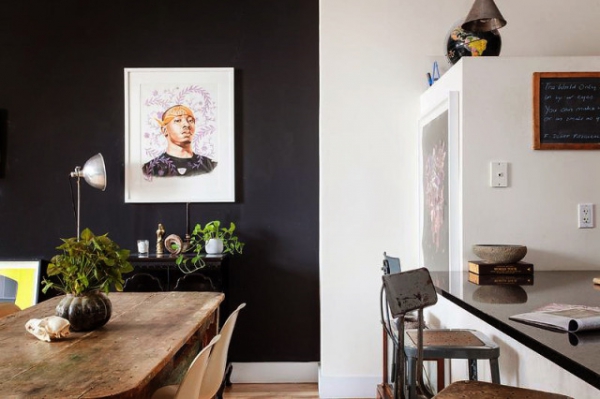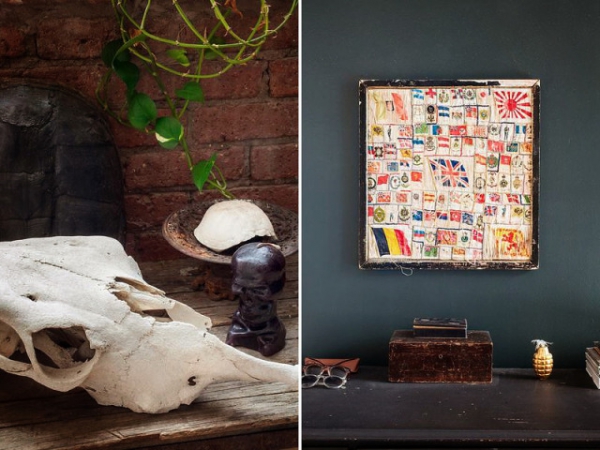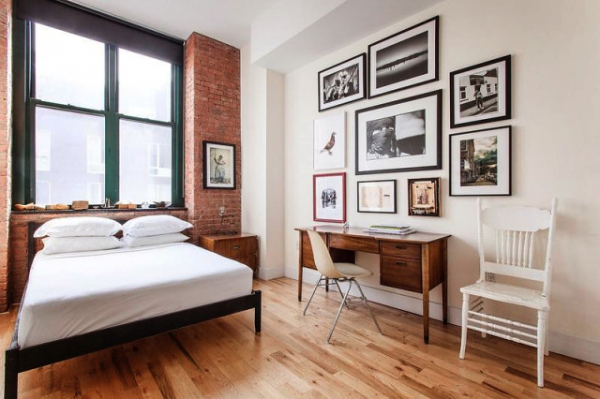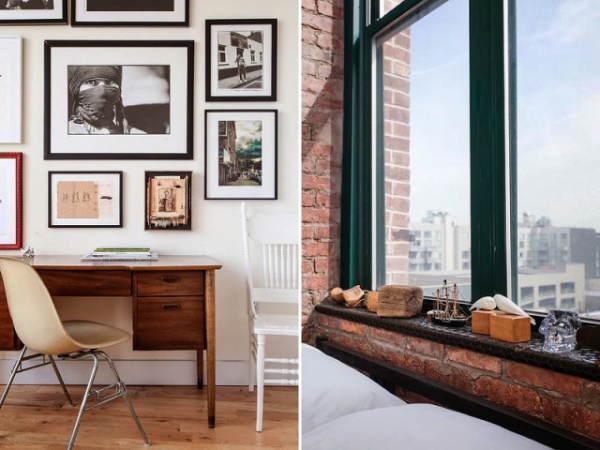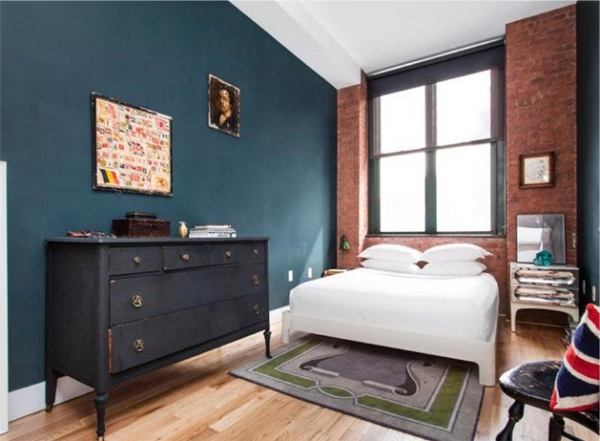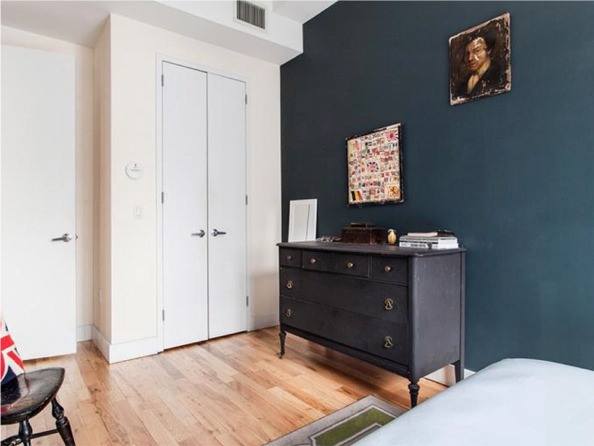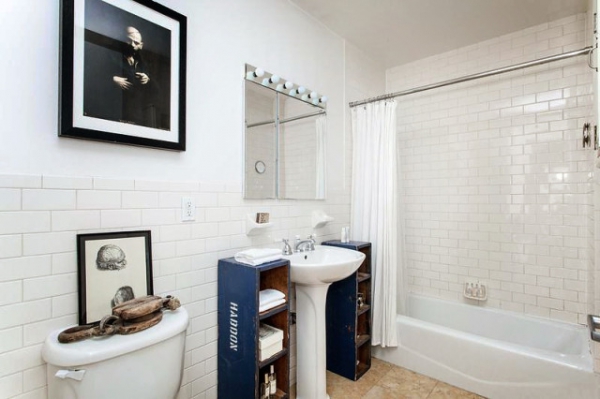 Images found here