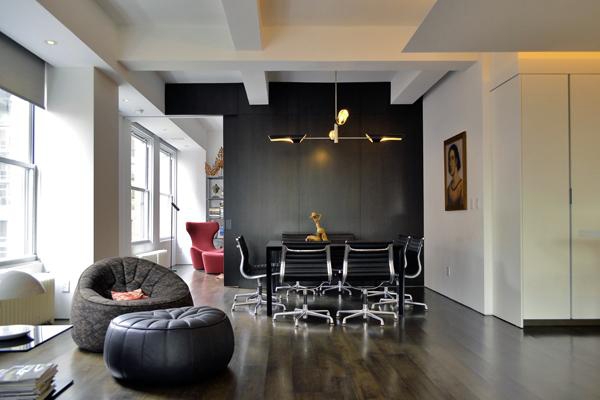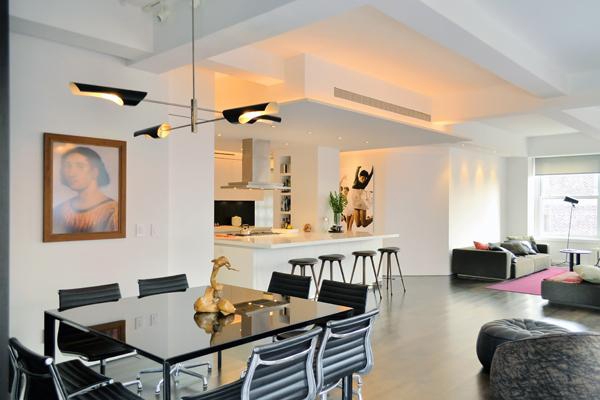 We are in love with West Chin Architects' design in this home. It's simple, clean, and fabulously intriguing.
The hardwoods in this contemporary design are gorgeous. The color brings a lot of interest to the space, and creates more of a cozy feel. The mismatched cushions are wonderful, also contributing to the comfortable atmosphere. The small accent pillow on the dark gray cushion brings color to the design, and the lighting over the dining table catches the eye with its sleek look: simply fantastic.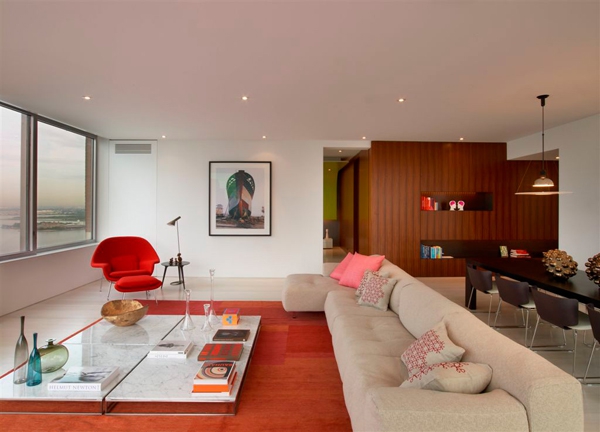 Slabs of marble on the floor? Yes, please. This space is phenomenal! The wood towards the back of the room isn't something we would normally go for, but it looks amazing in the design. This space is simultaneously laid-back and elegant. The sofa, the bright colors, the modern chair, the artwork, and the awesome views, create, in our humble opinion, an ideal living room.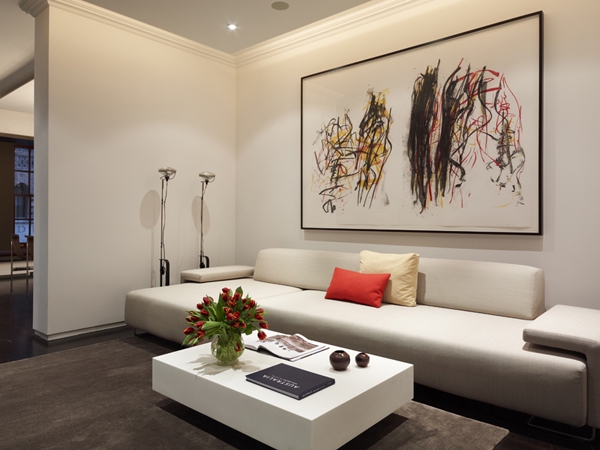 The artwork on the wall complements and heightens this contemporary design. The gray area rug adds texture to the clean-lined space, and the floor lamps are perfectly eccentric. We love the flowers, they add a significant amount of liveliness to the space. This would be a wonderful design for a TV room.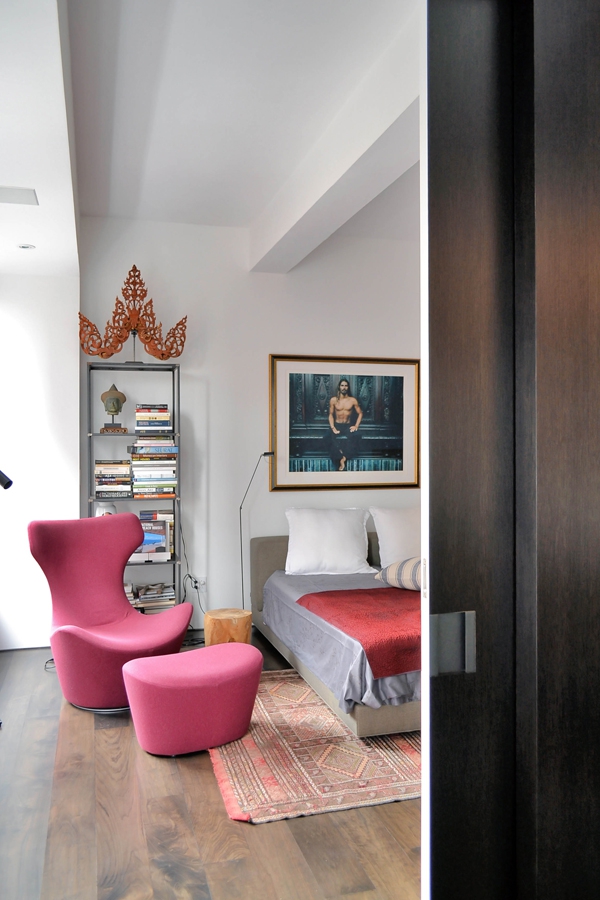 The chair and ottoman add a lot of interest to this room with their beautiful curves and bright color. The color palette in this space is delightful. The pink and orange, and dark teal look magnificent together, bringing a lot of cheer to the space.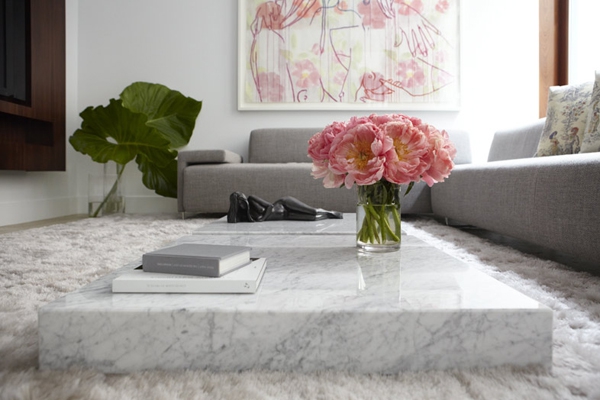 We love the feminine touches in this room, and there's that marvelous marble on the floor. A gorgeous plant and stunning flowers bring a bit more liveliness to the space, and fabulous artwork decorates the wall. The plush area rug is superb, adding elegance and coziness to this radiant interior.