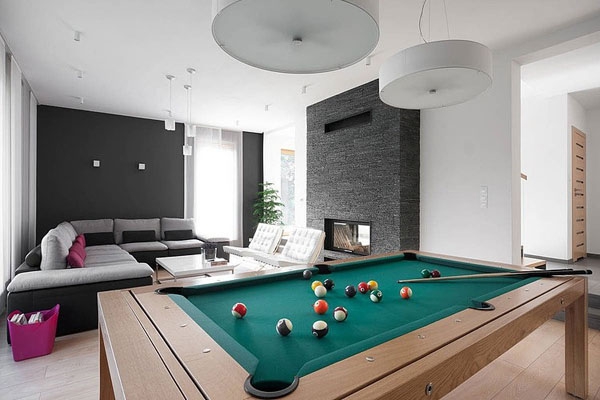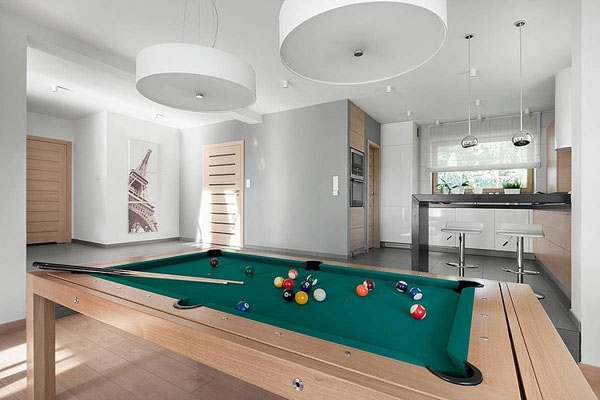 Now this home is a gold mine of modern design. With an interior dominated by white, this contemporary bright home is a canvas for which the rest of the interior design is laid upon. Stark black makes up accent walls, while bright pops of color are littered throughout in throw pillows and décor pieces. Designed by Widawscy Studio Architektury, this polish home is truly sophisticated and perfect for the family.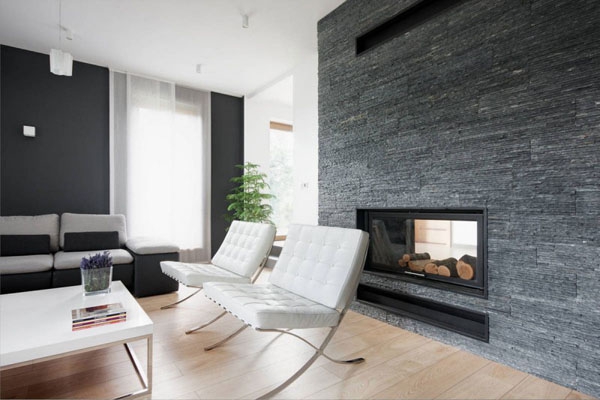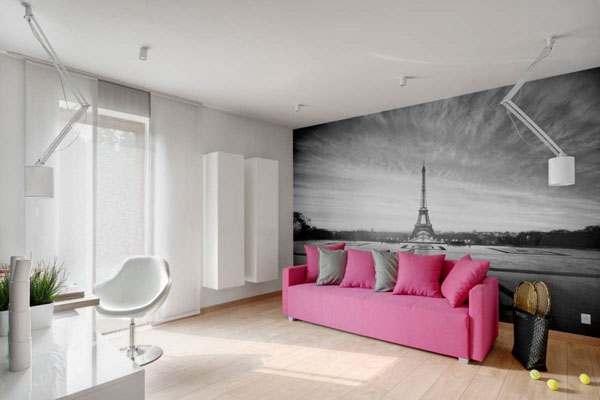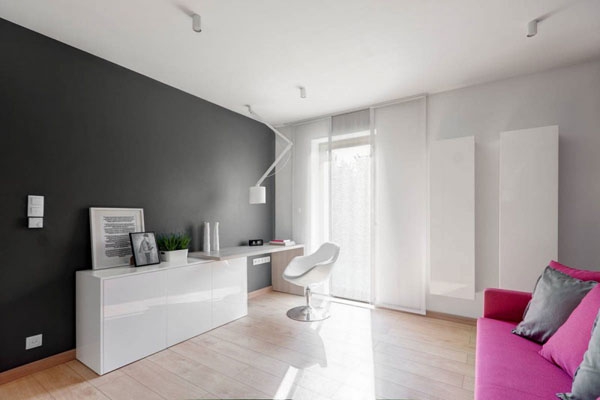 The design here is very open, at least in the living areas, creating one big and continuous space. The allocation of space has been done very well, and the placement of the furniture has been done very strategically (creating areas effortlessly without the walls). The black, white, and gray in the living areas are very chic, while the pink accents add some dimension.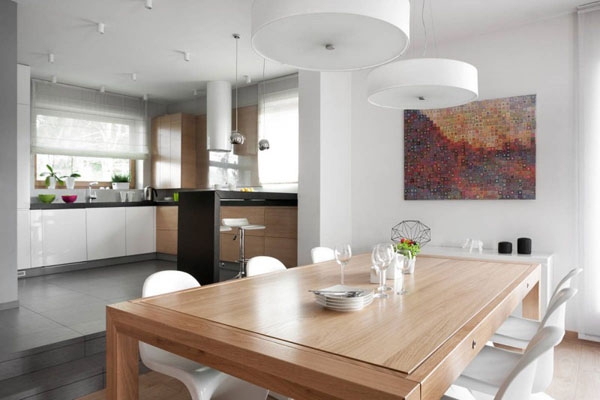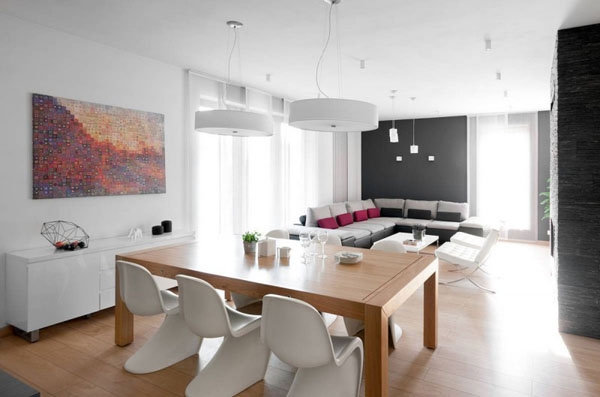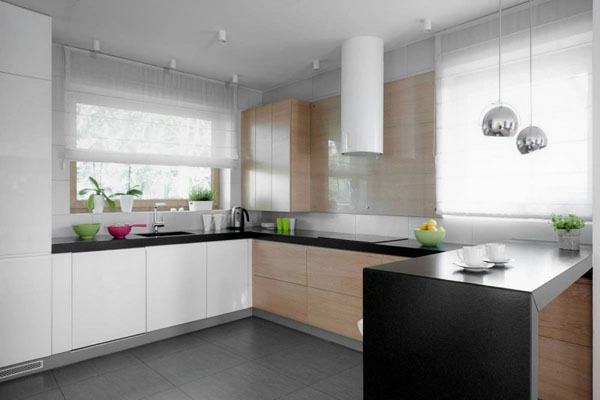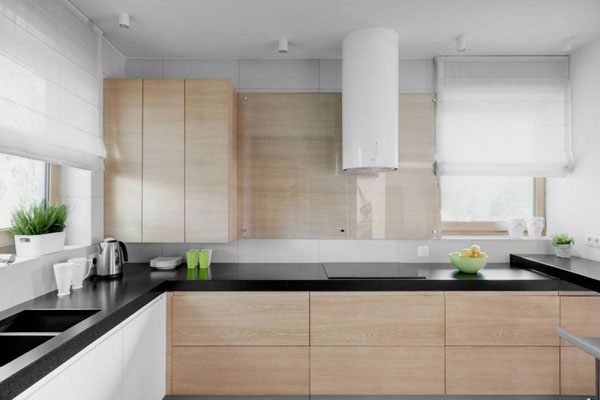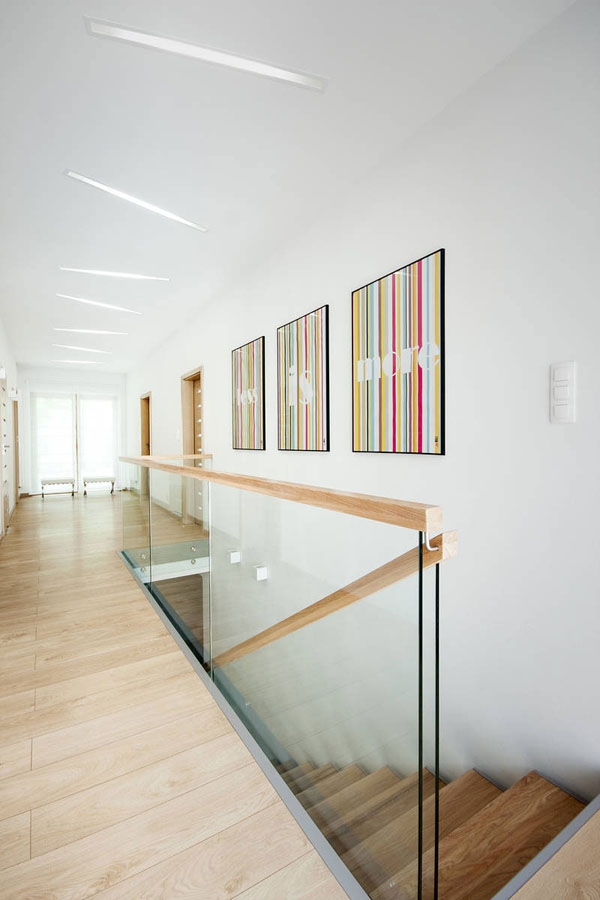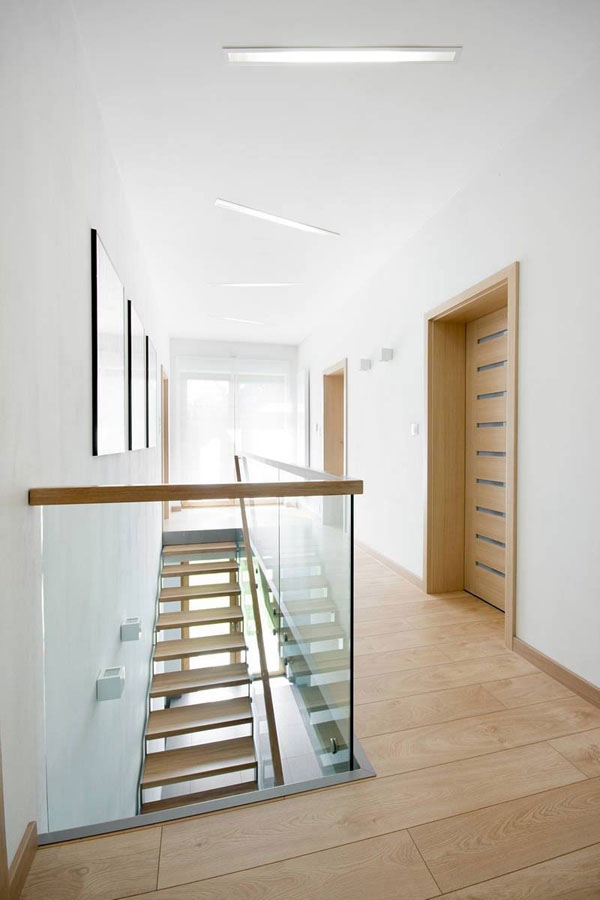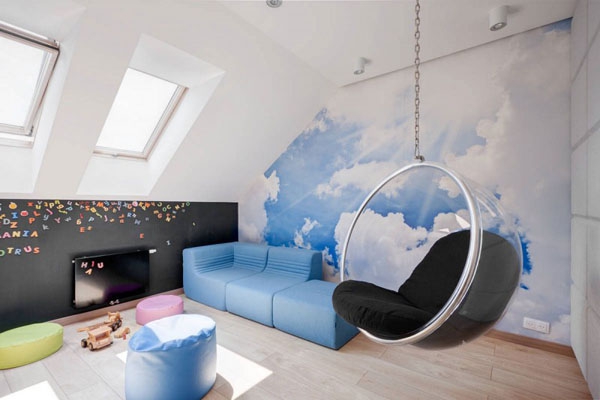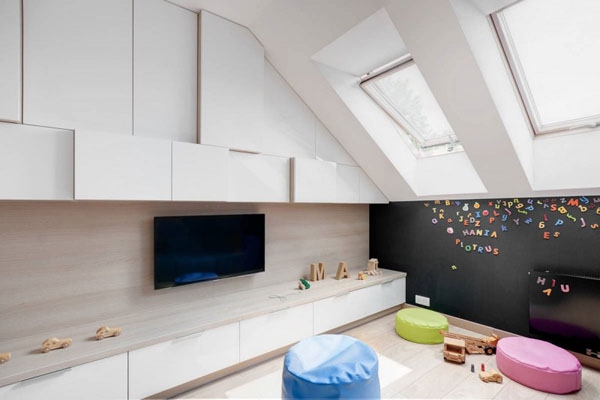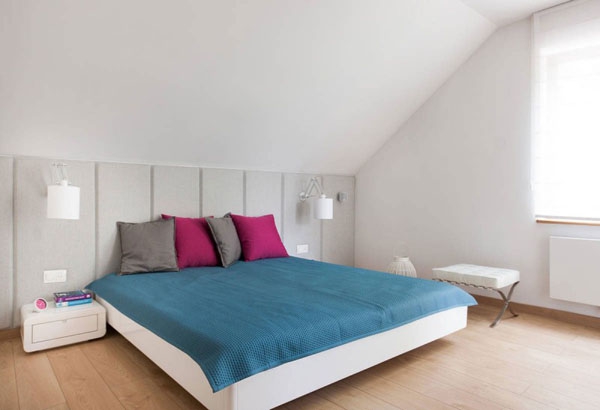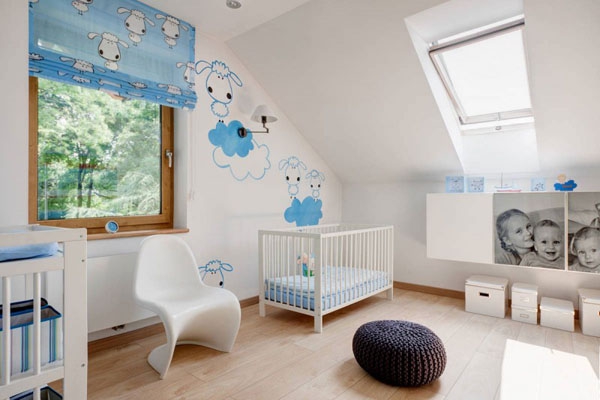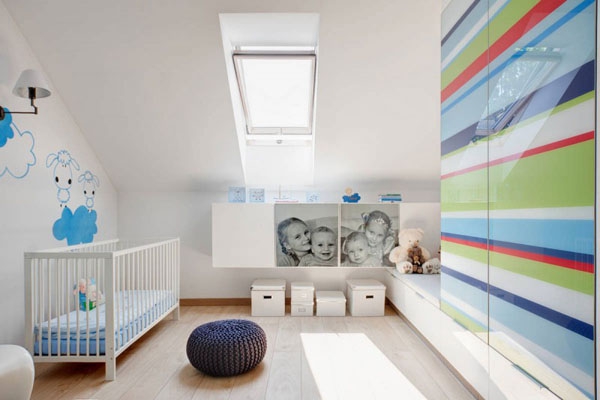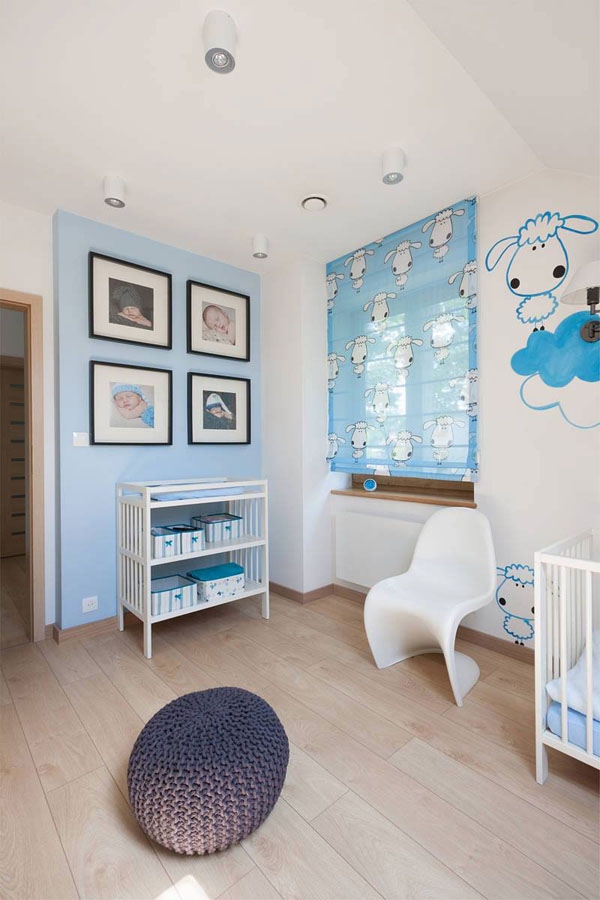 This contemporary home only becomes more personalized and welcoming as you look into the bedrooms. The kid's rooms are absolutely adorable; cute prints, bright colors, a beautiful cloud mural, and… wait for it… a magnetized wall?! We would have killed for this as kids!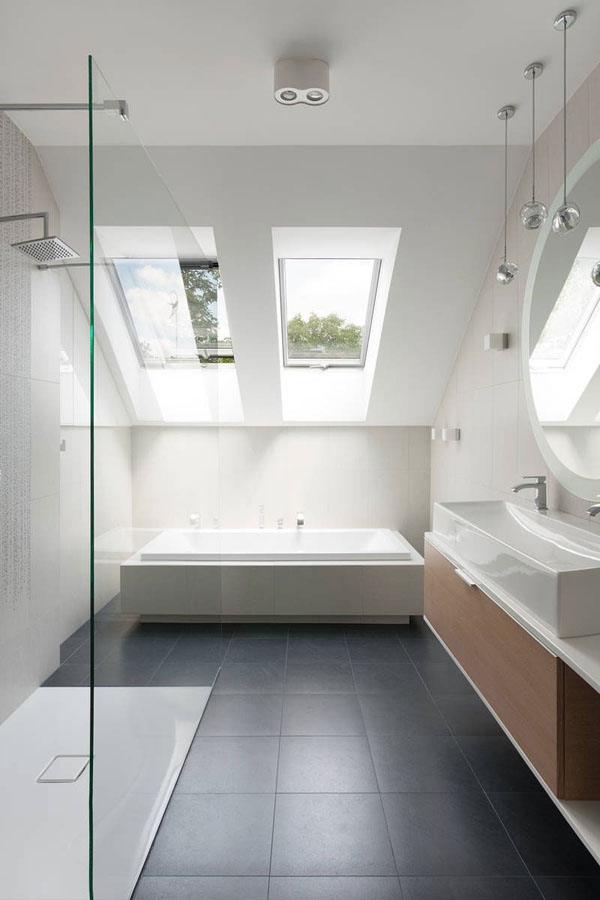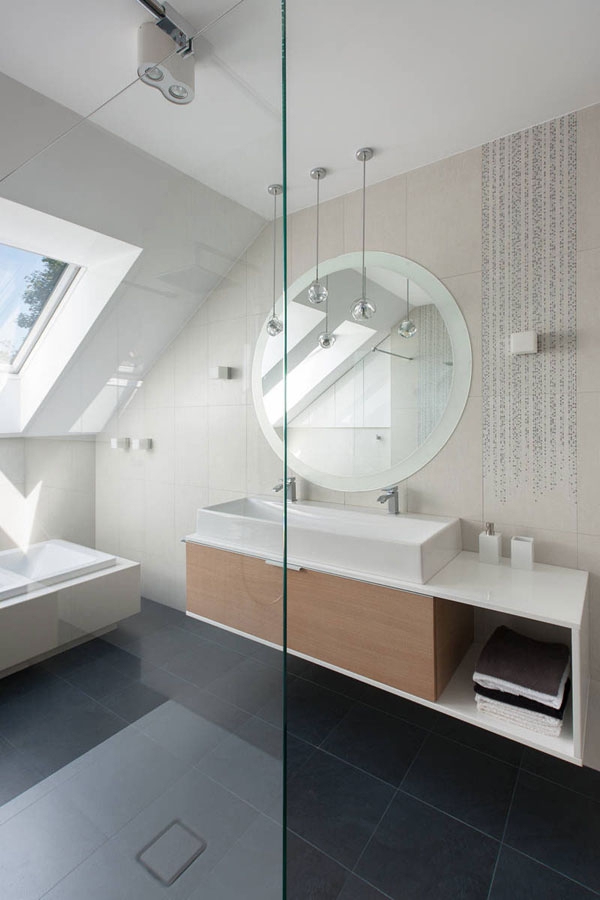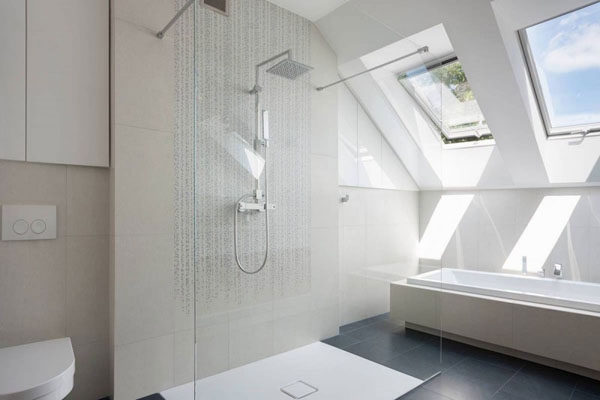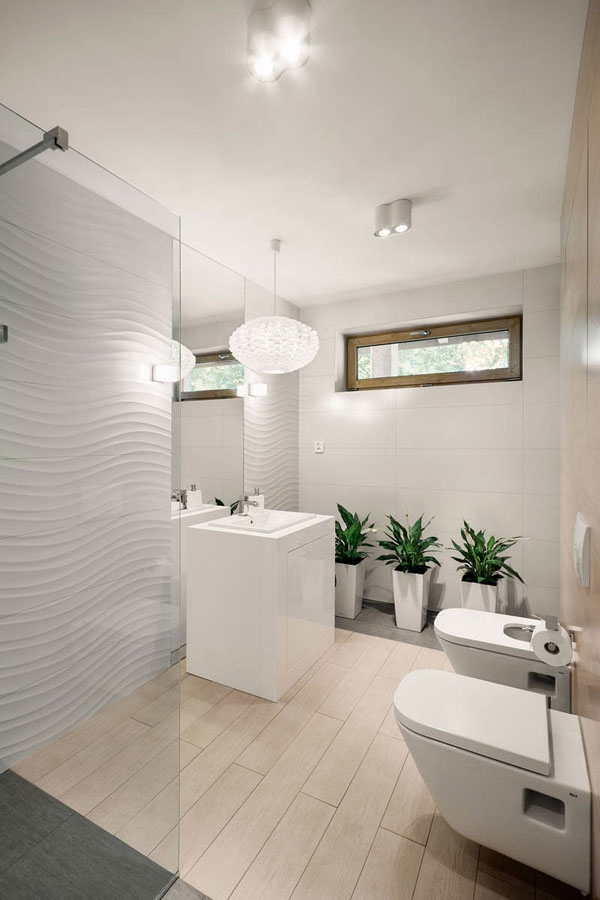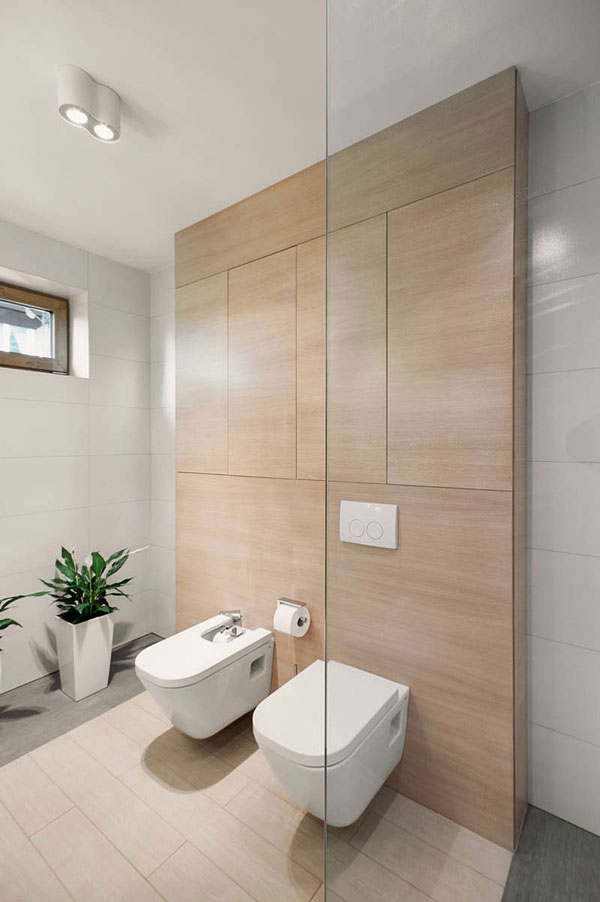 Other than the bedrooms, the interior here is very minimal, but incredibly effective in execution. This is the pinnacle of what a contemporary bright home should look like.