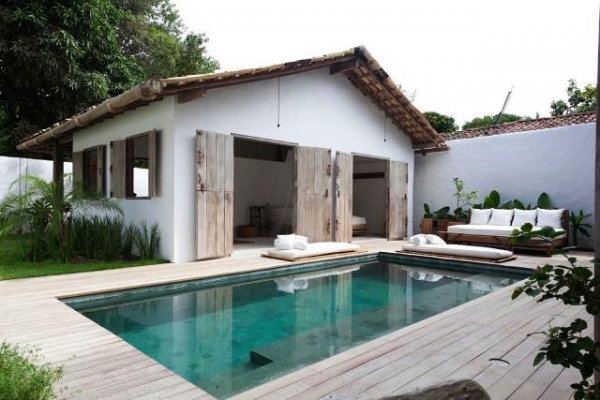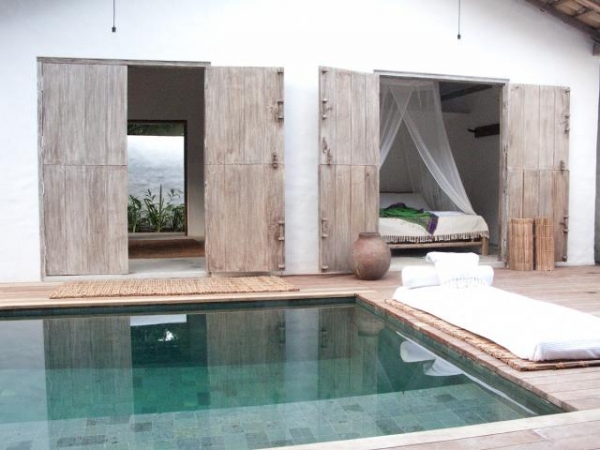 This cute summer house is called Casa Lola Trancoso and it is located in Brazil. It is another fabulous example of a gorgeous white and wood interior.
The indoor/outdoor experience in this home is absolutely wonderful. The pool is a beautiful teal color, and the wooden patio is lovely. A delightful white and wooden sofa and lively plants fashion a seating area, and the mats and cushions acting as loungers are fantastic.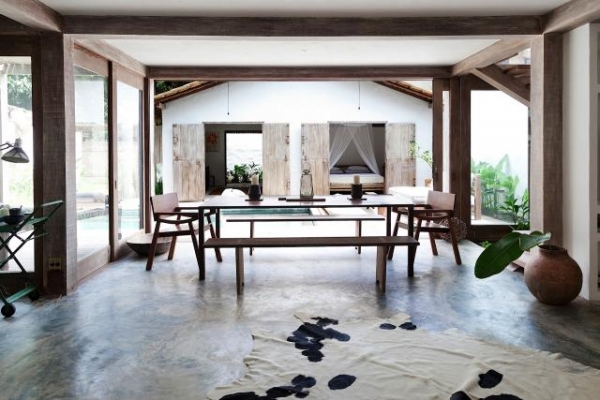 The dining room is sleek and simple in this cute summer house. A long clean-lined table is surrounded by magnificent wooden benches and chairs. The floors are positively stunning, and we love the open architecture. You can almost feel the breeze flowing through this space just by looking at the picture. An animal skin rug and earthy décor complete this relaxing and laid back design.
The kitchen in this home screams cute summer house. It has a delightful concrete island, complete with a cooktop. The striking floors continue, and a rustic wooden cabinet provides storage. Wooden stools line the island, creating the perfect space for a quick breakfast. The green cart is a delightfully unique addition, adding color to the room along with the magnificent artwork. Large windows allow natural light to pour into this earthy space.
The shower/bath combination is phenomenal with its amazing concrete. The shower head is definitely one of a kind, continuing the natural design, and the copper knobs are beautiful.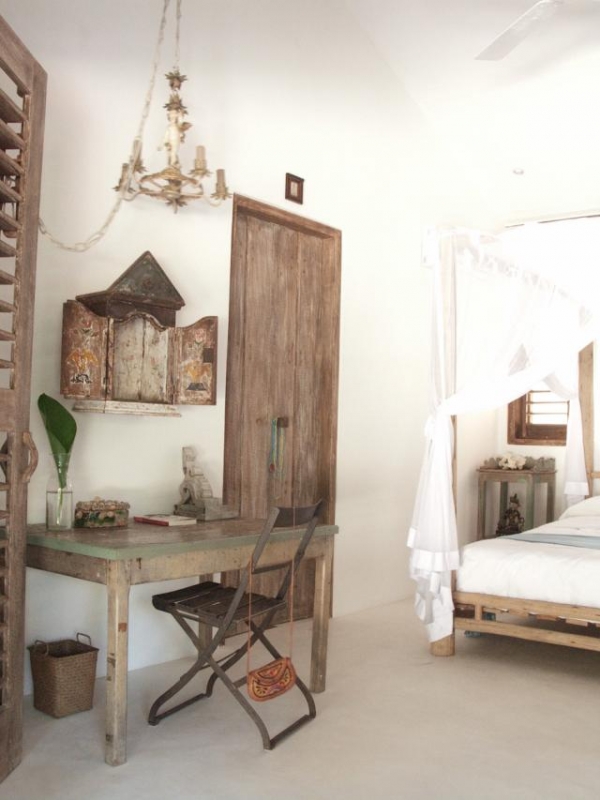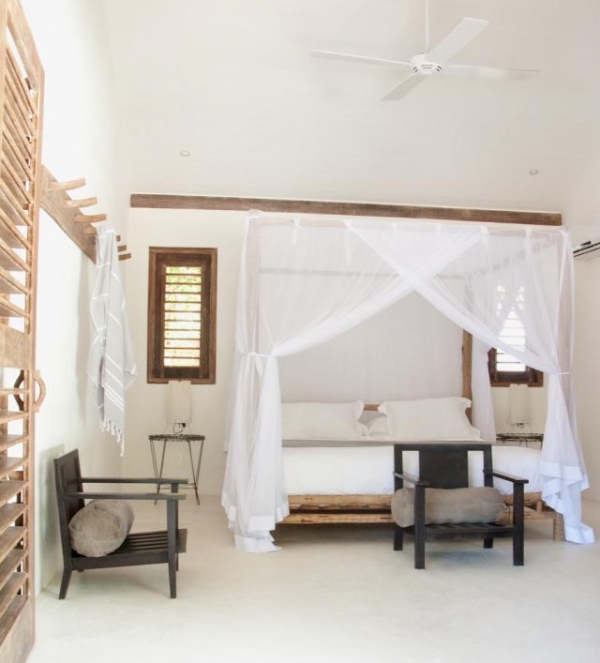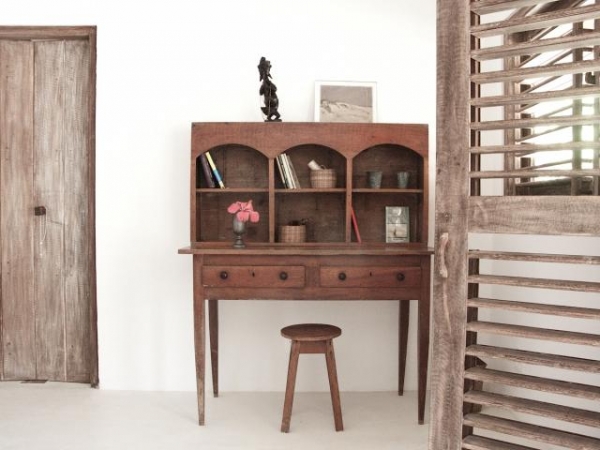 The bedrooms are marvelous in this cute summer house. In this one, a large white bed is adorned with sheer white curtains. Stunning wooden chairs, with neutral pillows, decorate the space, and wooden windows, doors, and accents, add warmth to the white room.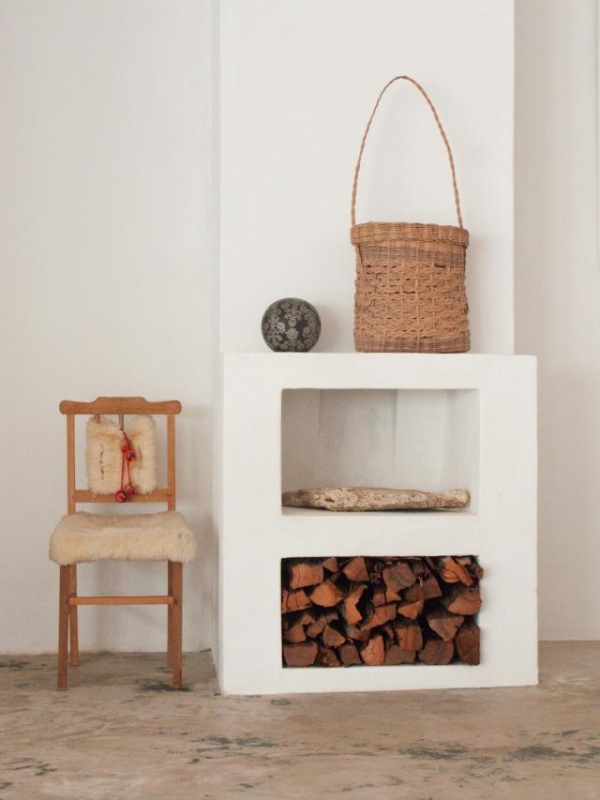 We adore this firewood storage. Actually, this entire scene is just perfect.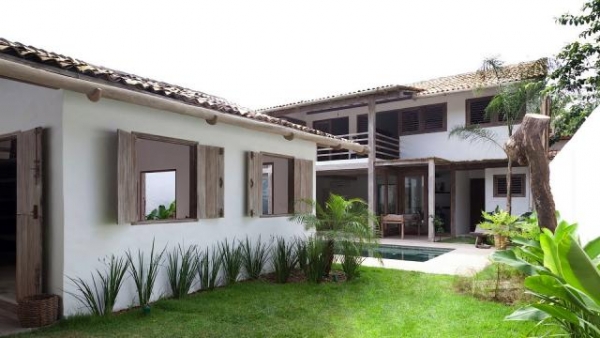 Images found on: Remodelista
Could you see yourself staying in this cute summer home?