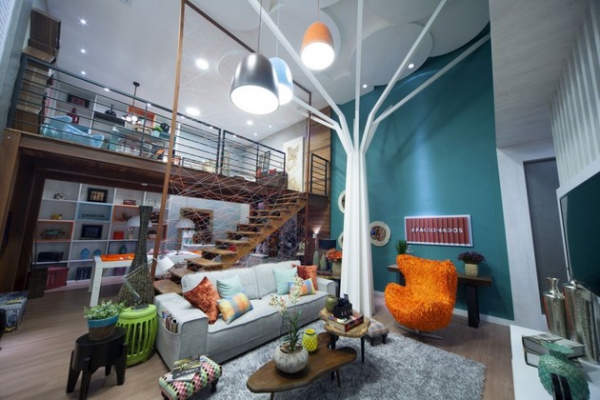 This beautifully eclectic paradise is the handiwork of designer Rafael Simonazzi. The unique interior design is characterized by open spaces and unique decorative elements. The décor theme includes a mixture of colors and textures that complement and enhance the look of the space.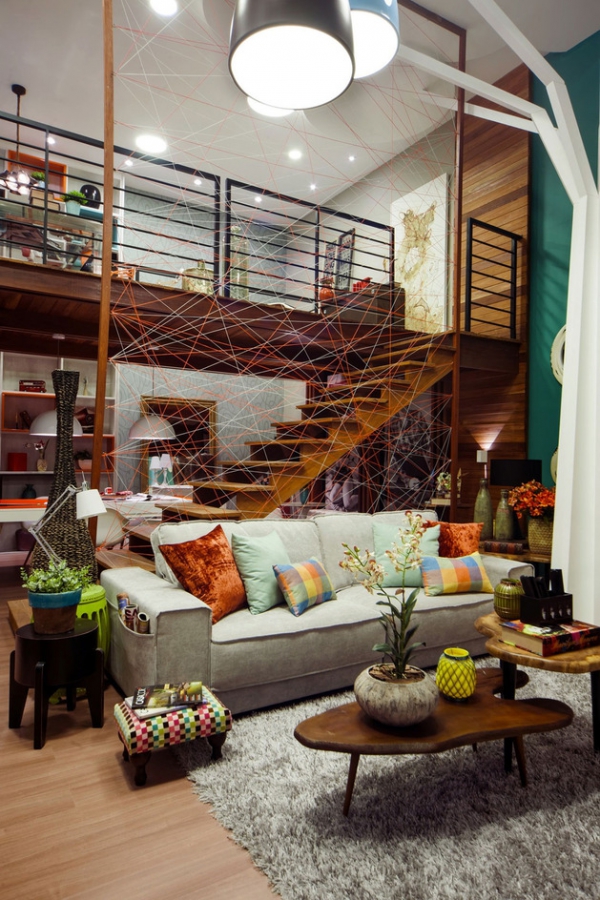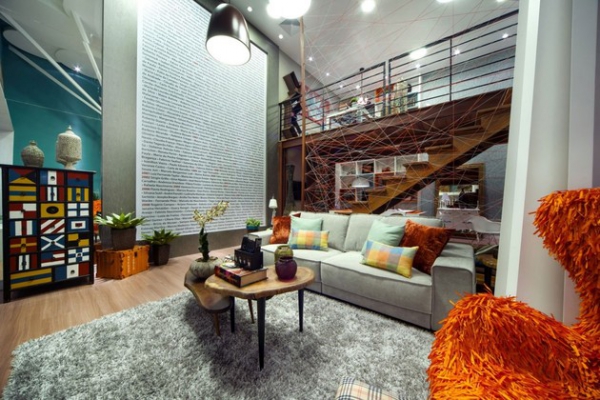 The living space occupies a large part of the lower level of the home and boasts with a modernistic laser-light inspired backdrop which also doubles as a separator, distinguishing between this room and the upper level of the home. A white screen helps to create a cozy sitting room within the same space.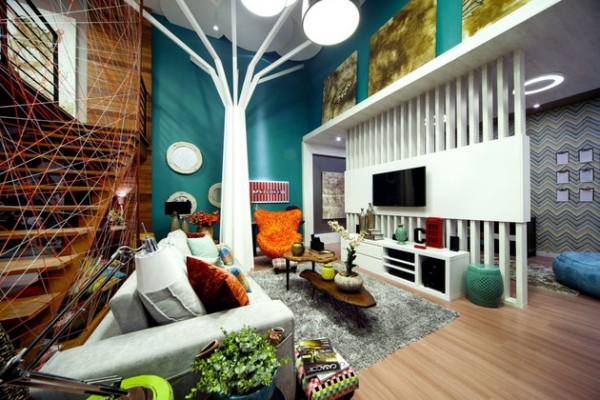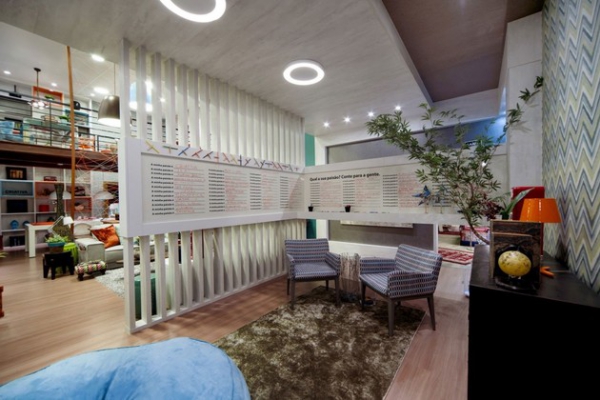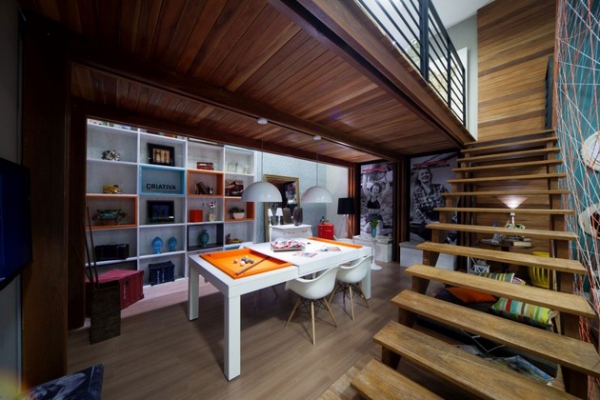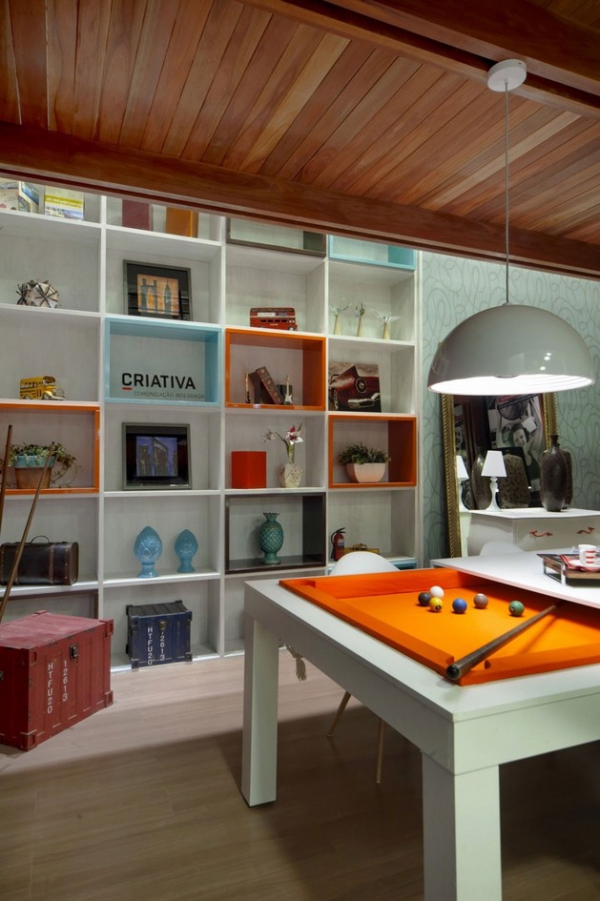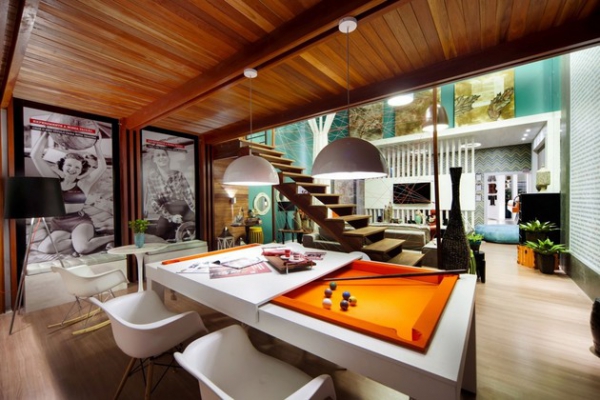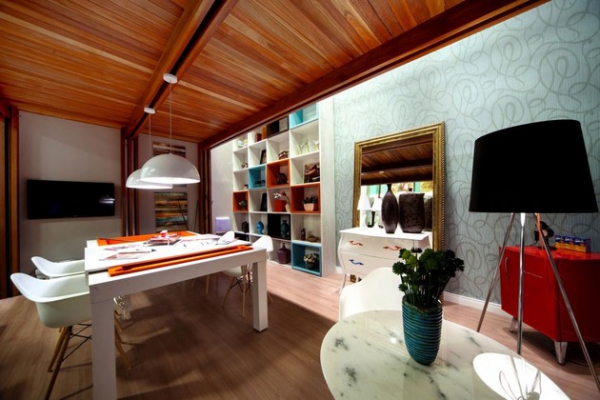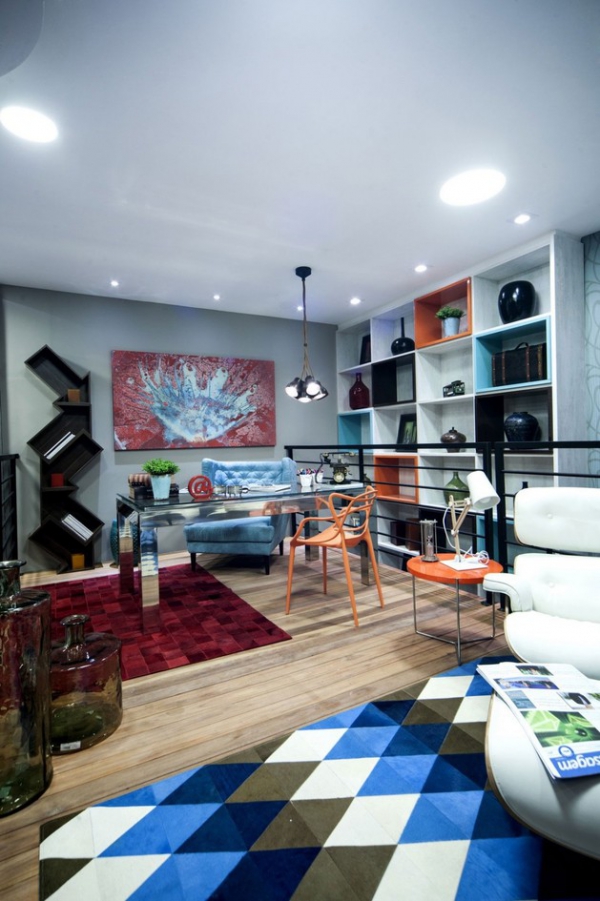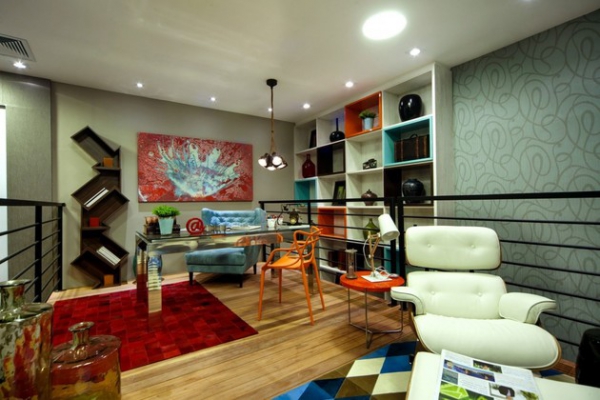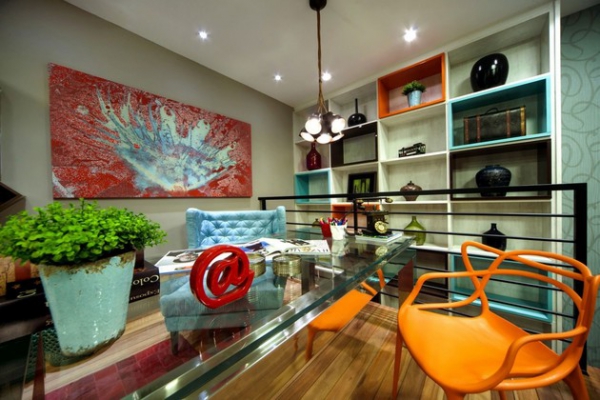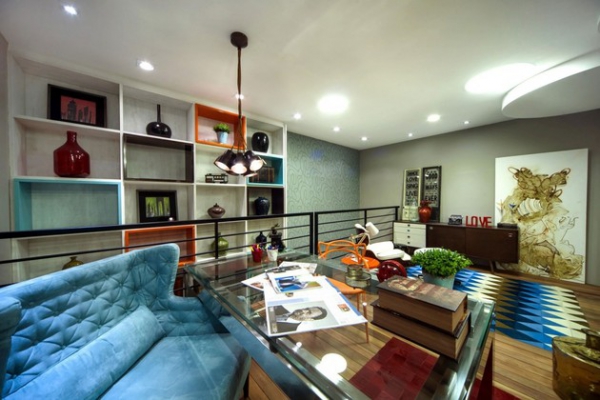 A uniquely open study is accessible by ascension up a wooden flight of stairs. An airy and open feel is created by the absence of a fourth wall. Colorful patterned rugs and asymmetrical shelves add an interesting and playful touch to the office space.
The lighting fixtures are contemporary and appear to be inspired by Asian décor styles. The fixtures hang from the ceilings, and come in different forms such as clusters as is the case in the upstairs space or cones as is in the main living space. They are strategically installed to hang low over tables where ample lighting is always needed and high over spaces such as the main living room which are designed for relaxation.
The unique interior design and attractive features of this very modernistic living space are bound to grab the attention of all who enter its doors.