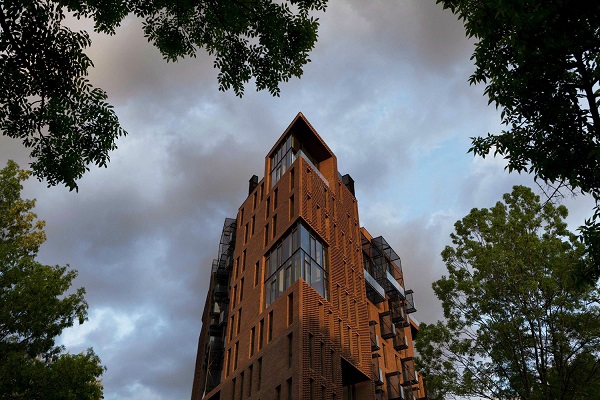 A stunning apartment in Sofia, Bulgaria, the Park Loft residence is a careful arrangement of clean lines and composed volumes that come together to embody the uber-chic. Designed by Studio Mode, this apartment with contemporaty design explores clean and rich finishes in a generous, open space to arrive at a beautiful balance of poise and purpose.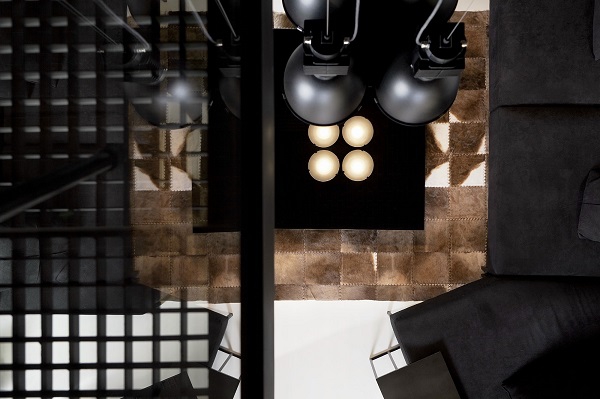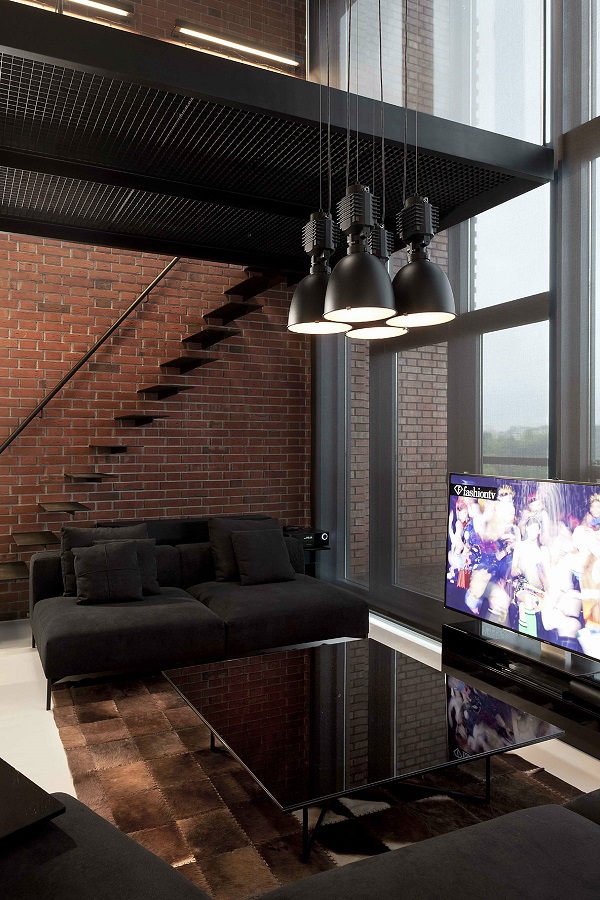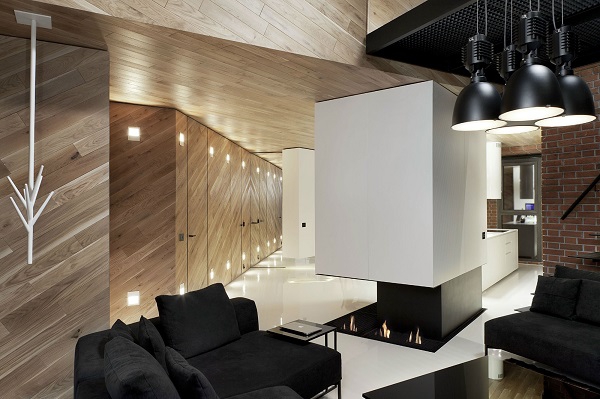 Boasting a lovely double heighted volume, the contemporary loft apartment opens into a fluid social core with the kitchen-dining and living area. A central fireplace- a cuboidal volume in black and white- looms in the heart of this core. Access to other rooms and storage is cleverly concealed behind a planar wooden partition that draws a firm boundary between the social and private. It also creates a seamless volume further accentuated by mirrored walls, recessed lighting and minimal décor.
The kitchen and dining area extend this seamless grammar to the furnishings and fittings which are clean and crisp, finished in stark white. Their sharp lines settle beautifully against an exposed brick-wall backdrop that runs through the core to connect with the living area. The finishes here are far more textured and inviting with a touch of industrial efficiency. A raised level, accessed via cantilevered steps, creates a sculptural element that also offers a different perspective on it all.
This contemporary loft apartment is crafted in modernist delight. Bold and uncluttered, it arrives at its own signature of form and function.