The effect that shabby chic furniture has on design can be absolutely amazing. For example, this beautiful country house uses it sparingly and to great effect. The bright seating area has a circular wooden table, with lovely white window seating and chairs. Striped pillows line the seating, breaking up the white. A gorgeous white vase, sits in the middle of the table, completing the design in this beautiful country house.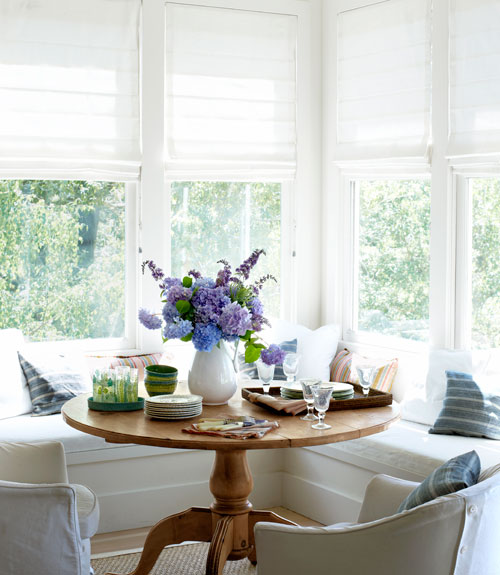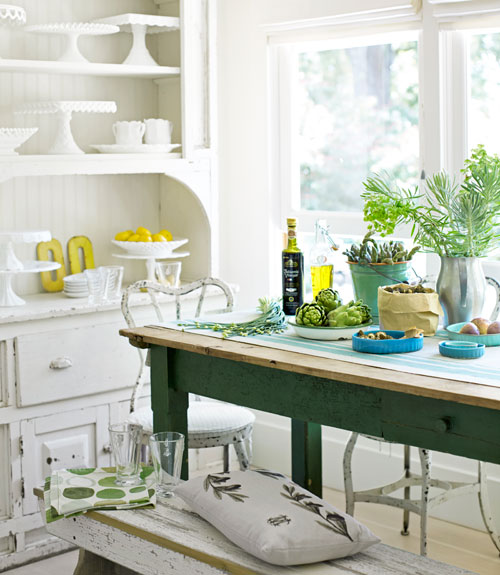 The kitchen has fantastically large windows. A green and natural wood country table is surrounded by white shabby chic furniture. Gorgeous white cake plates line the built in shelving and bright yellow accents add a touch of sunshine to this lovely space.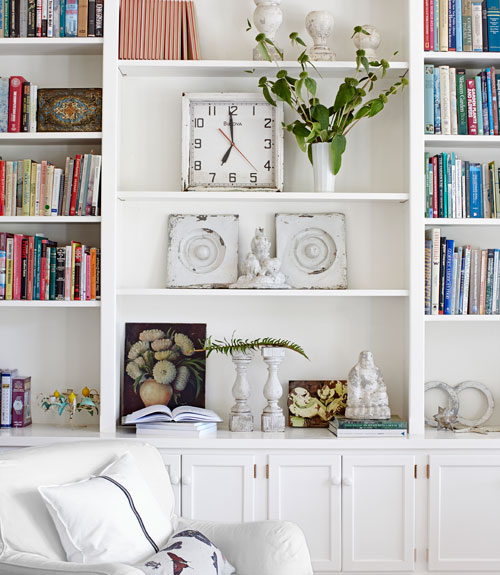 The living room has ample built in shelving filled with white decor and artwork. The shabby chic in this area is lightly done using the white decor. White plush furniture and accent pillows complete the space, unifying it with the rest of this beautiful country house.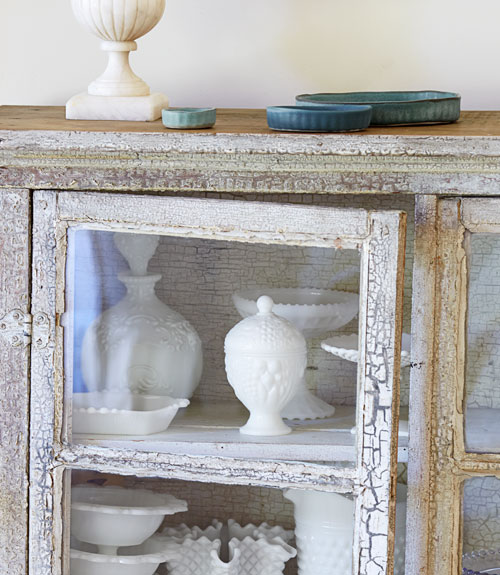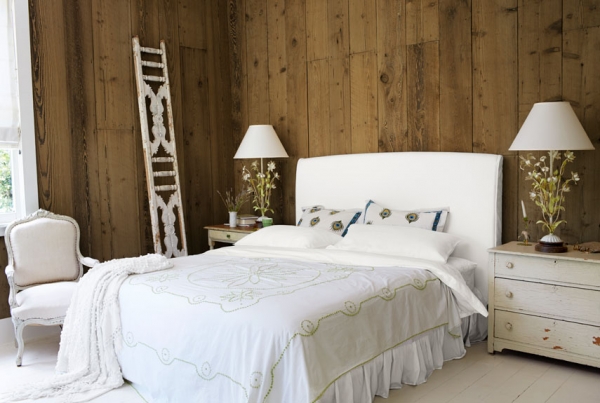 The bedroom has wood paneling and worn wooden furniture. A gorgeously detailed white chair sits by the bed, and the hardwoods have been painted white, in opposition to the walls.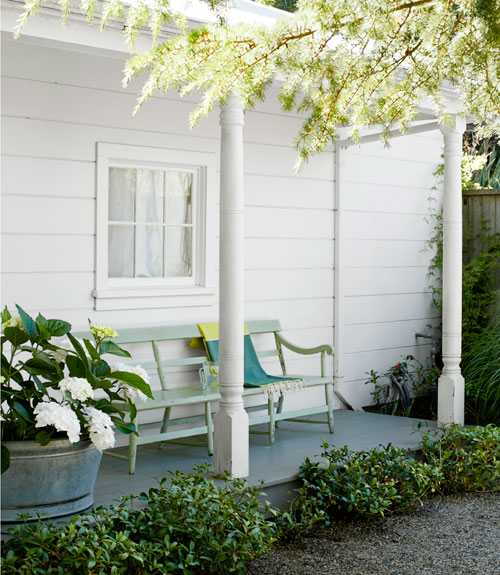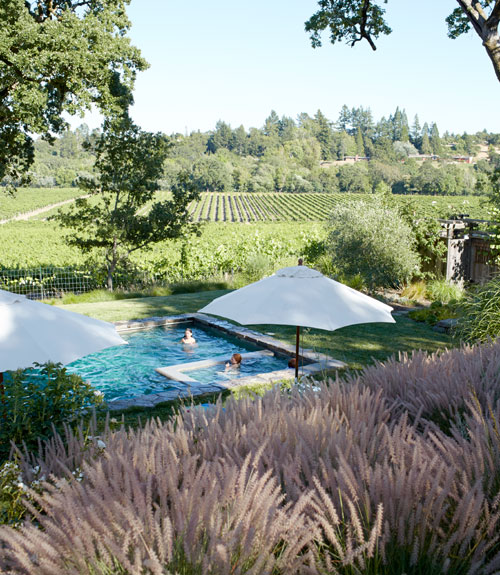 The exterior of this home is absolutely magnificent. The porch has light green shabby chic seating, continuing the vintage feel that is used throughout the home. The fantastic pool has views of an expansive piece of land and the greenery surrounding the home is lively and lush. It toes the line between landscaped and wild, creating a playful wonderland.
The use of shabby chic furniture compliments this beautiful country house, and its design. The little touches add to the country aspect and its elegance, creating an enchanting and delightful design.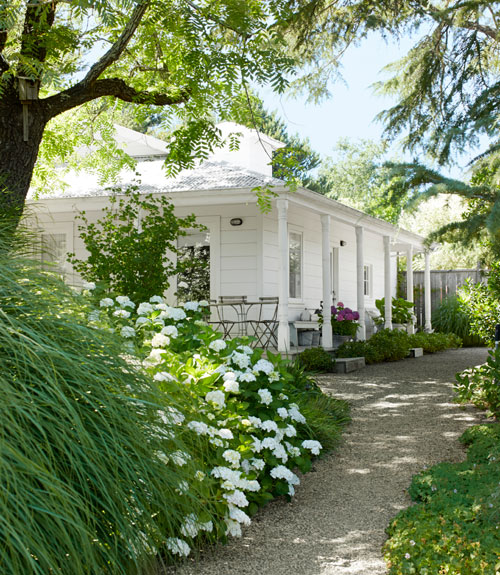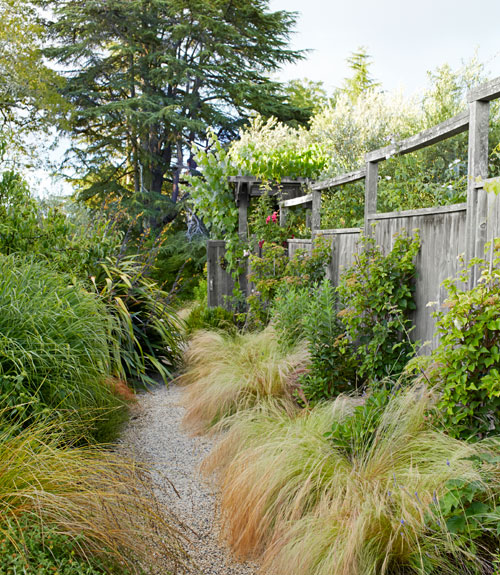 Images found on: CountryLiving