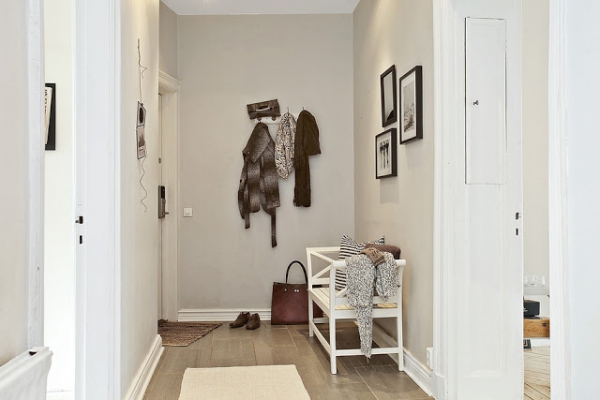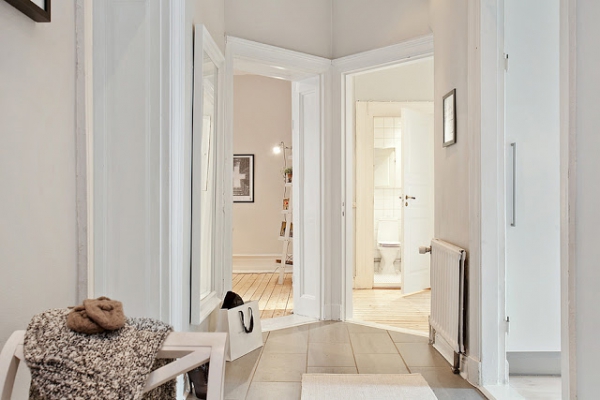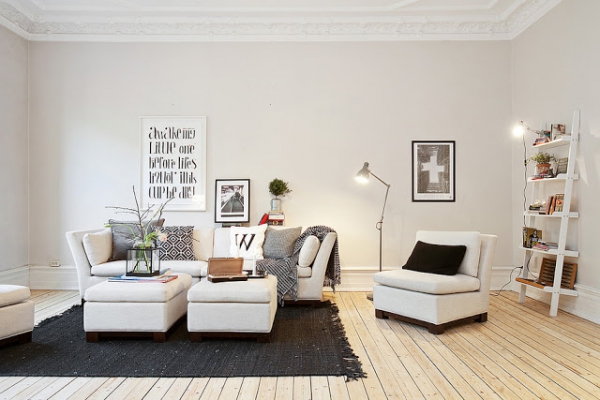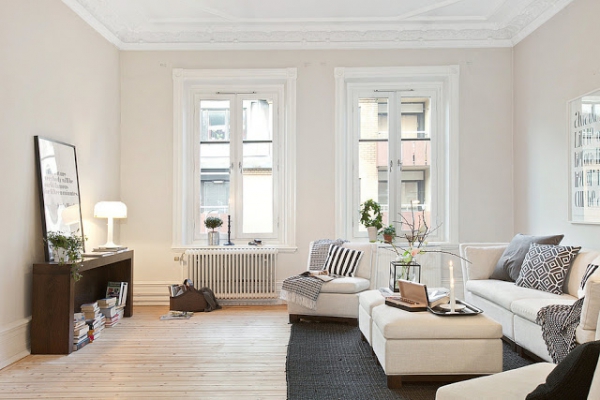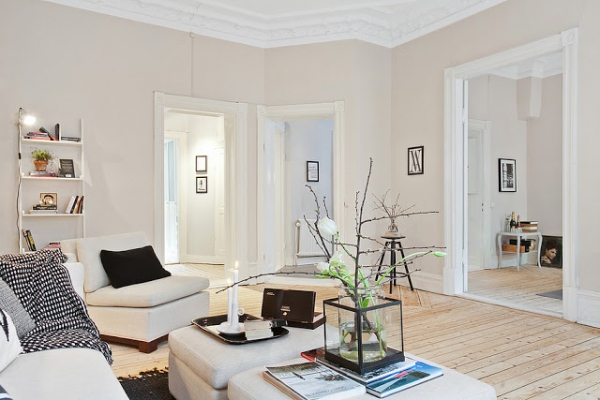 This modern, bright and airy apartment is the ideal place to live, work and feel completely at home while maintaining your own identity in a busy city environment. From first entering the apartment you will notice the beautiful yet simplistic color scheme. The black and muted color scheme with soothing touches of natural materials makes this transitional apartment more than just a minimalist space. The hall way is light and bright leading onto spacious and functional rooms that are stylish and contemporary. Moving onto the modern living space you will find large windows, high ceilings and wonderfully decorative coving that sets the room apart and adds a touch of class. Furnished in a simple yet stunning style with comfortable couches and patterned throws to bring shape and textiles to the room.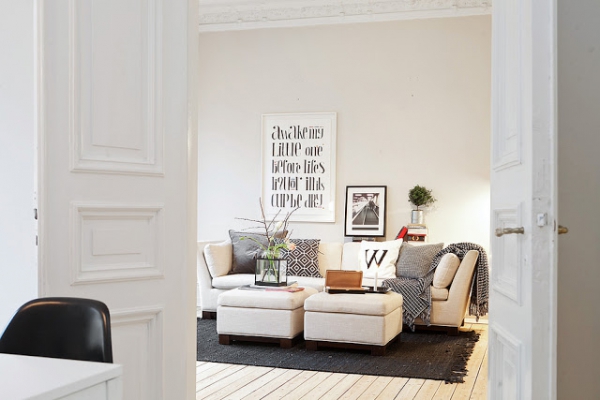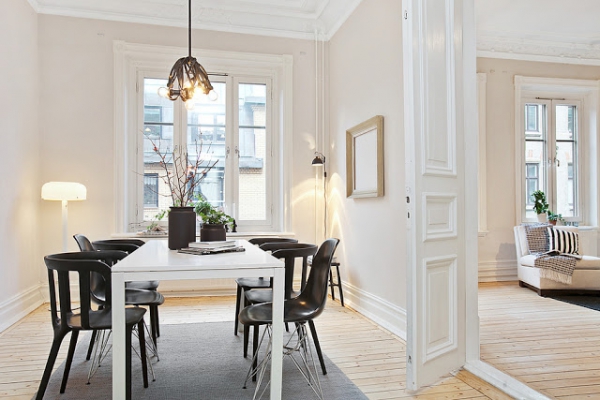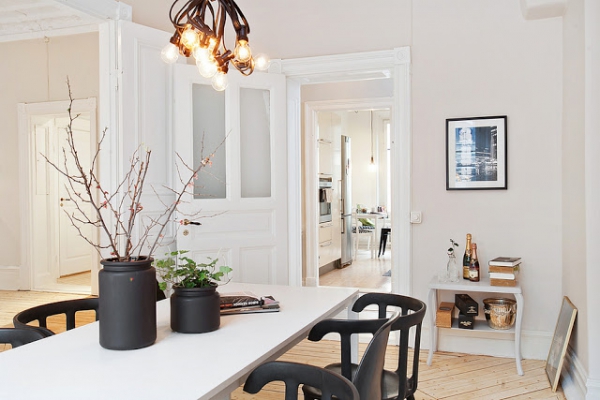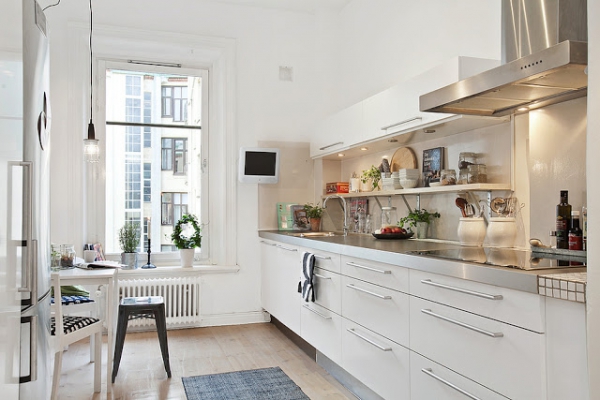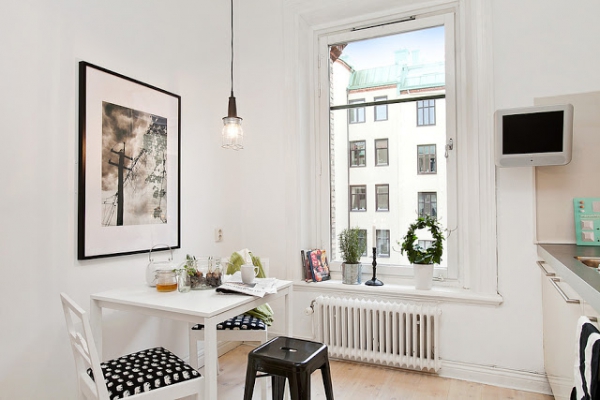 This stunning transitional apartment has an open feel to it. Walking through into the smart dining area you will see that you can show off your cooking skills and enjoy an evening of fine dining with friends in this modern room. Featuring wooden flooring, stylish accents of color in the decoration and furniture, plus wide double doors leading through to the main living area. The kitchen can be accessed via the dining room and is fully fitted with a range of high quality and modern units, including feature lighting and the latest cooking appliances in contrasting stainless steel. The kitchen is large enough to prepare a feast and also has space for that all important breakfasting table, where you can enjoy city views over a coffee each morning. Professionals and those looking to downsize and take advantage of the facilities of a modern city will love the feel of this stunning transitional apartment.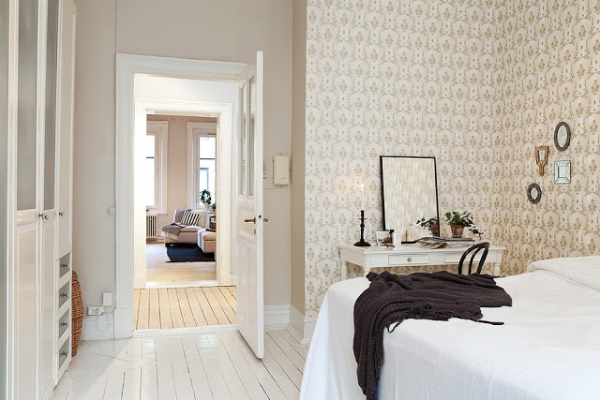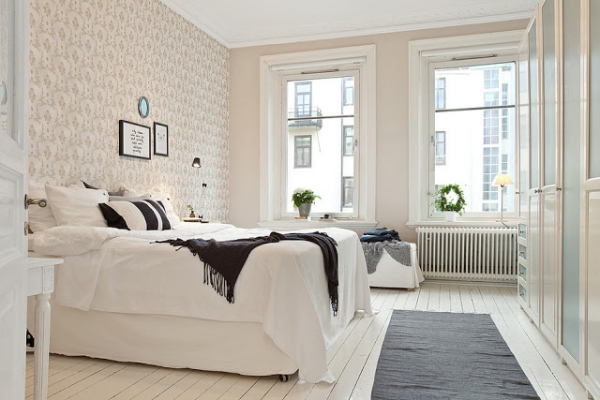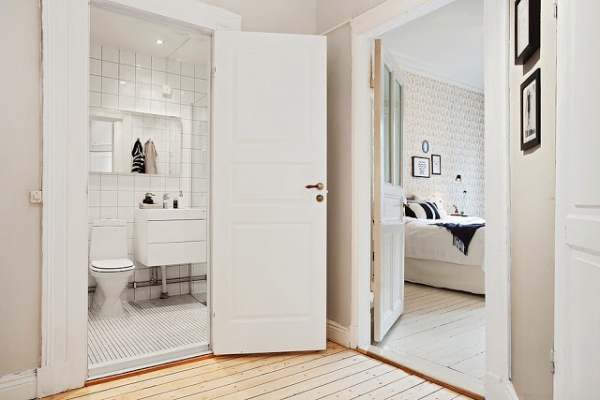 The bedroom is extremely cozy and has a range of fitted robes that are ideal for all of your storage needs. Patterned wallpaper in muted colors adds to the overall effect and creates a room where you can relax and unwind after a long day. A fully fitted and classy bathroom with modern accessories adds the final touches to this transitional apartment and is fully tiled for ease of cleaning.
Beautifully presented wooden floors, 3 meter high ceilings, natural light, minimalist style with a modern twist plus elegant furniture – this is what makes this transitional apartment of 100m2 an attractive and calming place to live within a bustling city where you can spend time with family or friends in an apartment that is unforgettable.