Looking to spice up your kitchen a little bit? Of course you can change the furnishings, the lighting, the cabinets, the drawers, but what about adding a little elegance and glamour through wall tiles? Wall tiles can transform your kitchen into an entirely new room. You can create patterns, designate space, and add a little color to your design, fashioning a unique and gorgeous room, specifically tailored to your taste. Here are a few wonderful examples: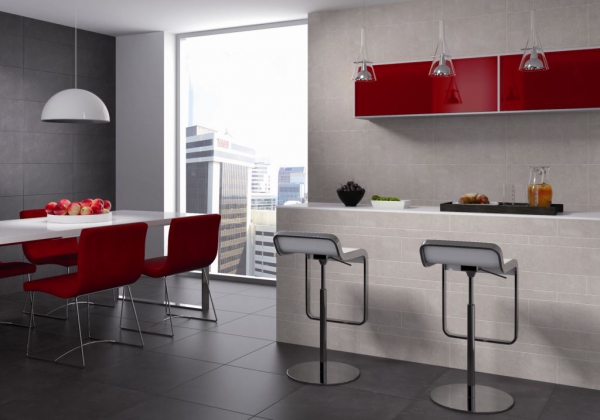 This design utilizes three different kinds of tile but links them through a gray color palette. The tile on the bar is stunning. The differently sized rectangles create a lovely pattern and add interest to the space. On the wall framing the bar, the light gray color continues, but the pattern is uniform. The eating area has a dark gray color, but the same pattern as the light gray wall, effectively separating and uniting the two eating areas simultaneously.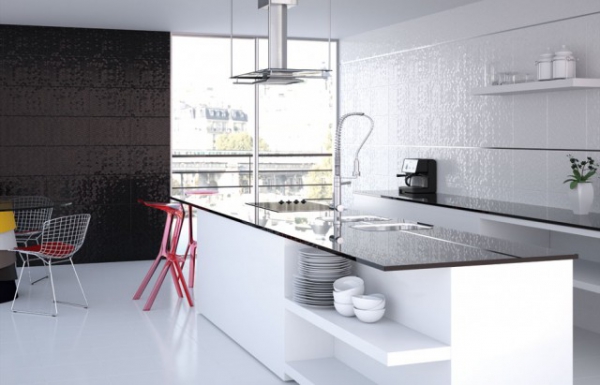 We love these wall tiles. They are unique, glamorous and interesting. The cooking area and eating area are divided into white and black, but united by the brilliant pattern. The silver lines in the cooking area are fantastic, along with the glossy tile, they add a bit more glamour to the room.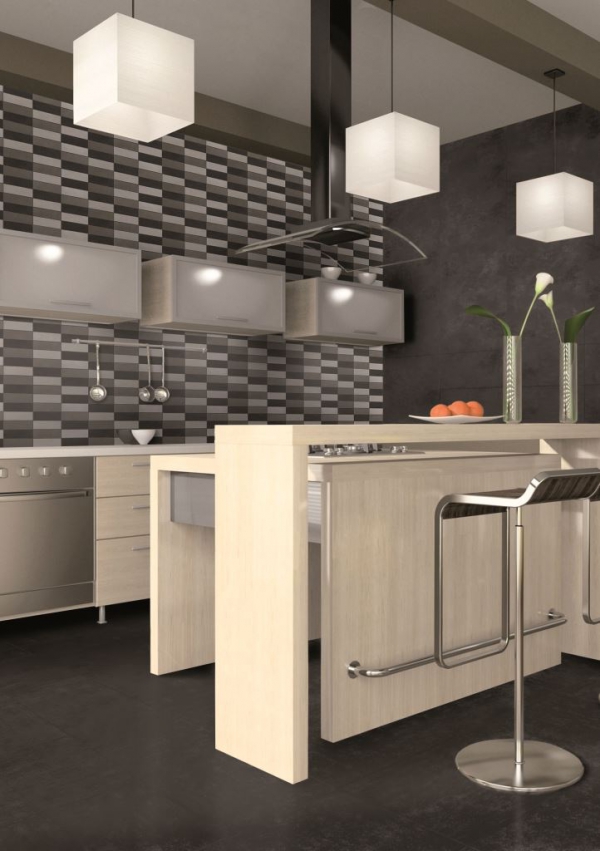 You can also use wall tiles to create a feature wall in your kitchen. The various grays and the rectangular pattern create a significant amount interest, elevating this room from fantastic to outstanding: simply gorgeous. The other walls are kept simple, allowing the feature wall to shine.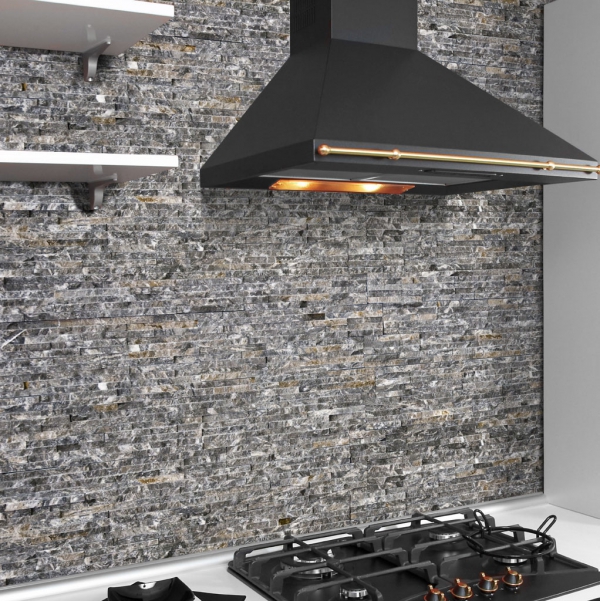 This is our favorite design. The tiles are amazing, they almost remind us of brick. The grays, browns, and whites mingle together perfectly, adding a little something special to this kitchen.
What do you think? How would you use tile to add a little glamour to your kitchen?
Images courtesy of Tile Depot