This tiny cabin sits on Gambier Island, to the north of Vancouver, and it was built by Click Modular Homes. There is a fabulous idea behind this tiny cabin. If you buy a lot on Gambier Island, you can also purchase one of these fantastic cabins, and either use it to start building your home or use it for camping, or both. An outhouse and a deck are included with your purchase, making it the perfect place to start your getaway home.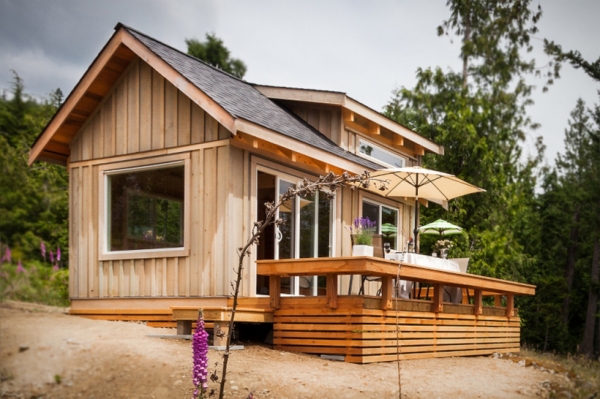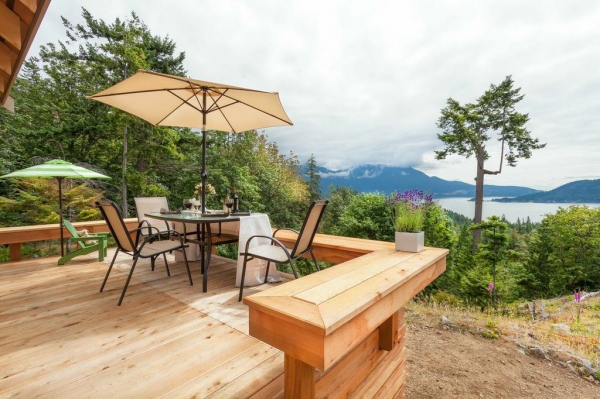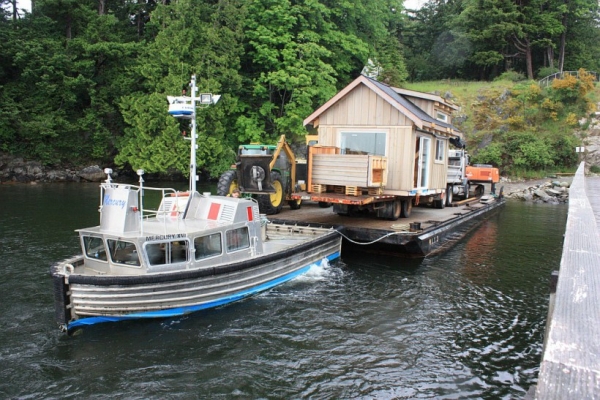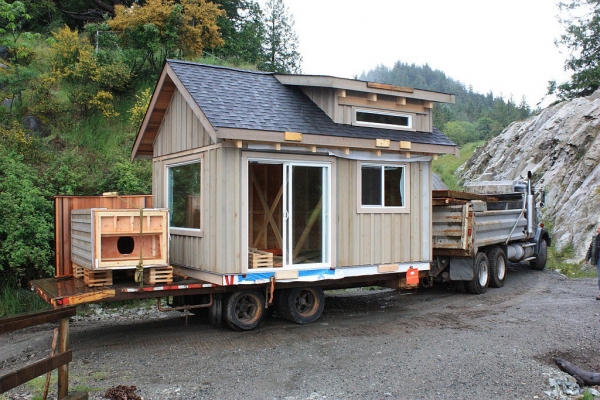 The exterior of this cabin is simple but nice. It is twelve inches by sixteen inches, and it is made of Western Red Cedar and batten. It has a lovely dark gray roof, and the decking is absolutely fabulous. On the deck and through the large windows, you can view the lush greenery, delightful flowers, and breathtaking scenery. This cosy cabin is also easily transported, making it perfectly suited for the role of starter home.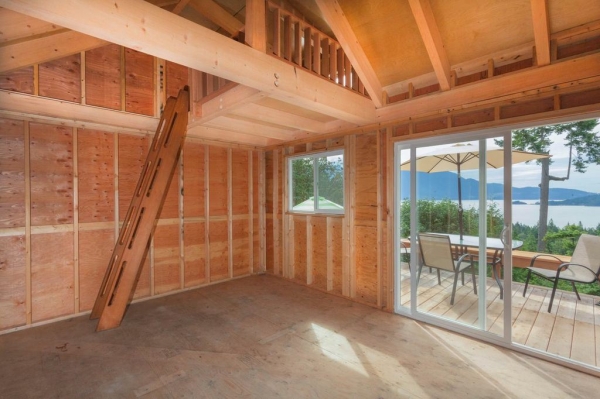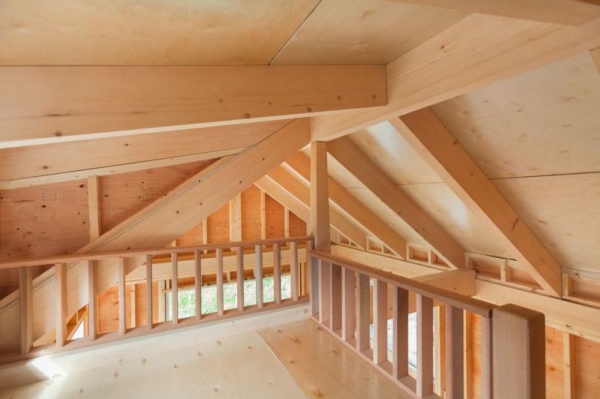 The inside of this tiny cabin is full of gorgeous wood. There is no insulation, electricity, plumbing, or heat, allowing the owners the option to develop the cabin further and/or enjoy a semi-camping experience. It features lovely patio doors and a fantastic loft.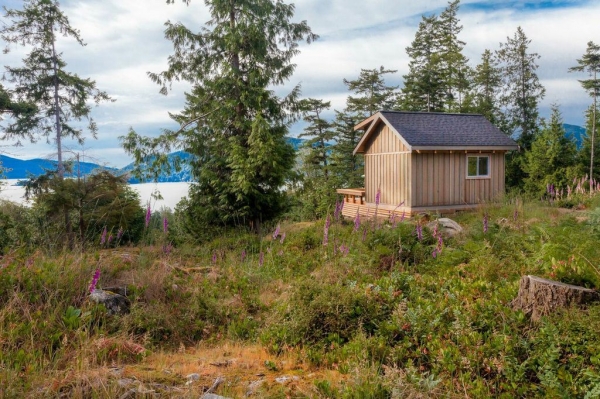 We think this is a fantastic idea for a vacation home or a "glamping" getaway. Gambier Island is absolutely gorgeous and this starter cabin lets you ease into the home building journey. Not quite ready to begin? Go "glamping" and familiarize yourself with the island first. Not sure you want a full vacation home with all the bells and whistles? Decorate it, and maybe add some insulation, and then go from there. As you get used to the island and more secure in what you want to develop, you can gradually add more, effectively creating your dream vacation home.
Find the perfect spot for the best views, paint it, or leave it just as it is: so many wonderful options.