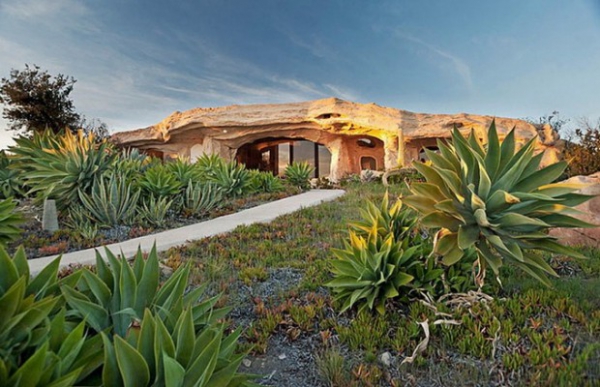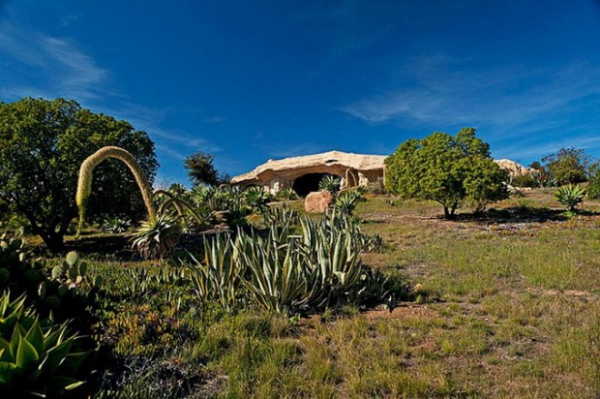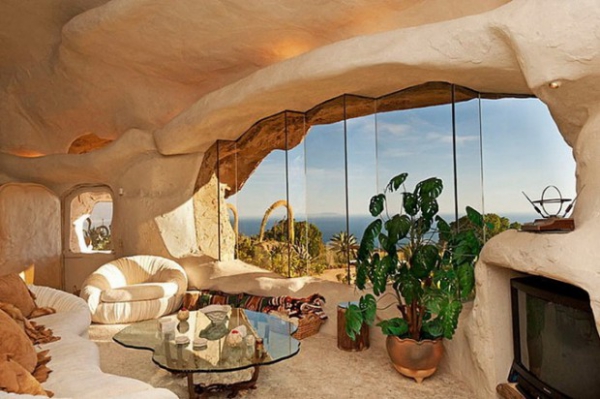 This quirky house certainly looks like the Flinstone home from the cartoons that we all know well. Built in Malibu this house is the whim of the American TV legend Dick Clarke and is worth the amazing $3.5 million. The Flinstone home is a luxury villa with its own style that is quite unusual to say the least. But it's fun, comfortable and in the perfect location to be used as a getaway from the hectic life.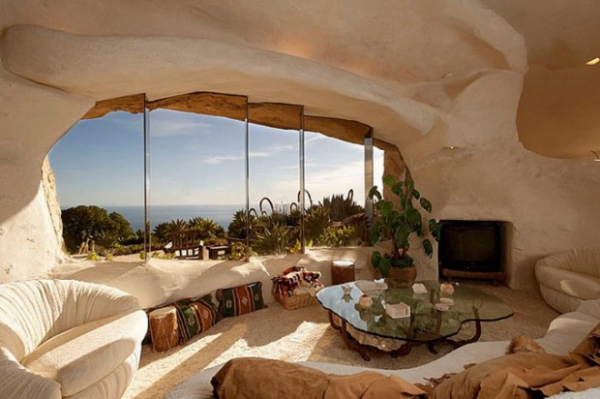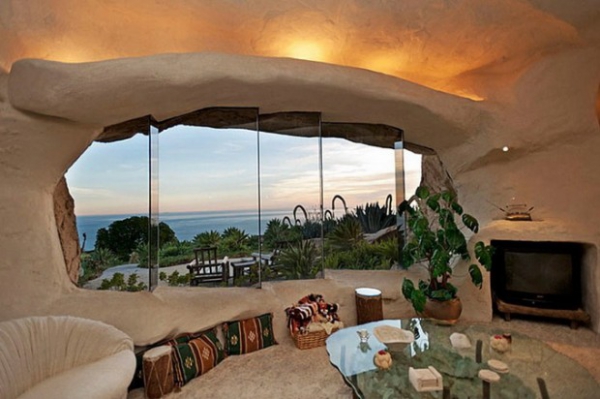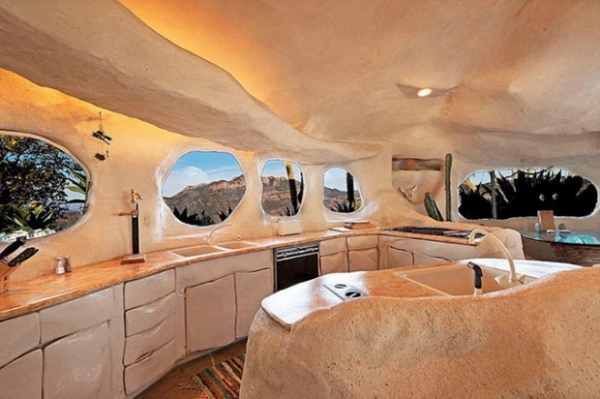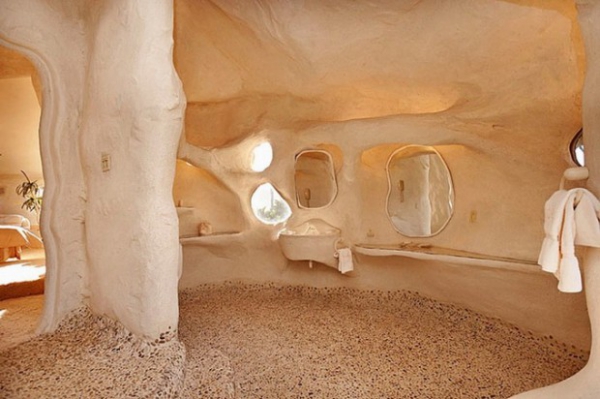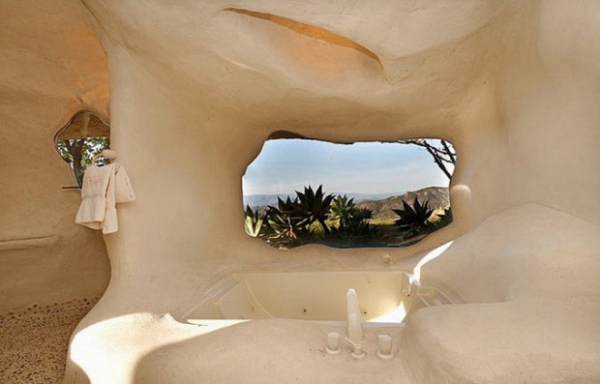 The Flinstone house may look old but it does have all of the modern conveniences that you could need or want. The kitchen has a range of units and appliances and you can enjoy looking at the view from the sunken bath in the themed bathroom.  A beautiful garden shows the way to amazing sea views.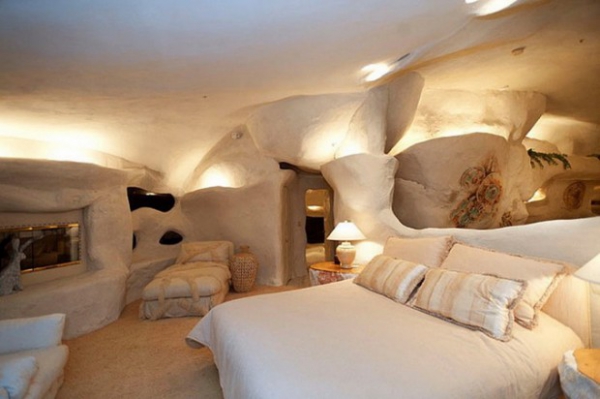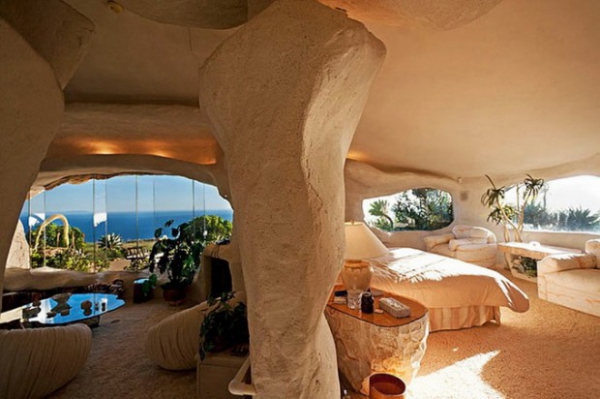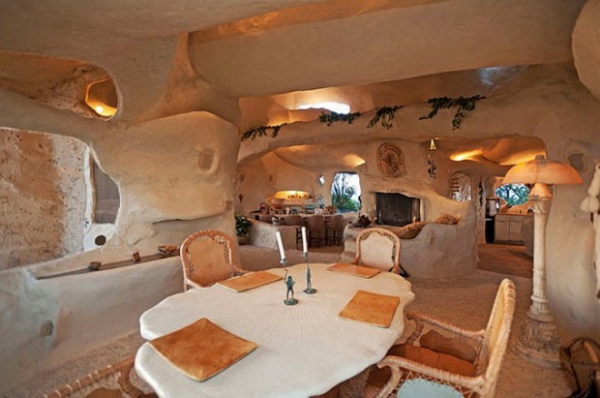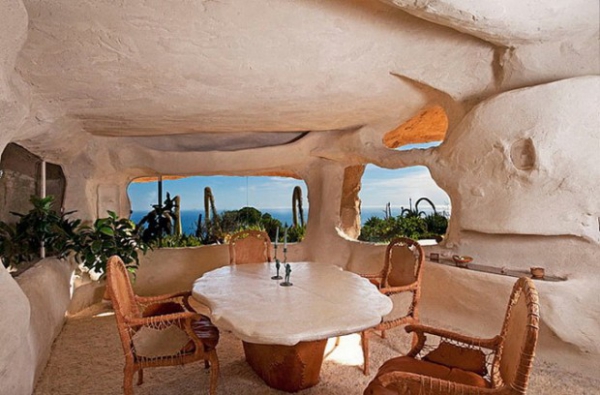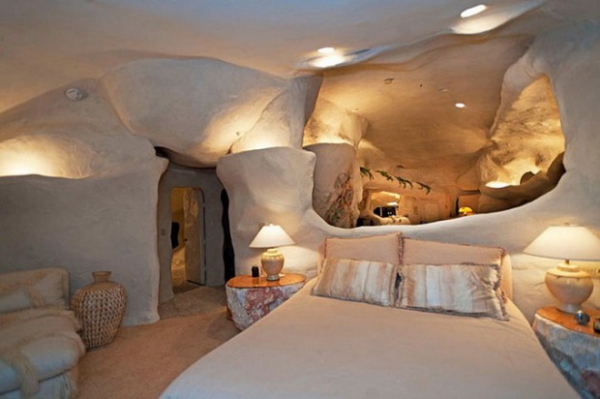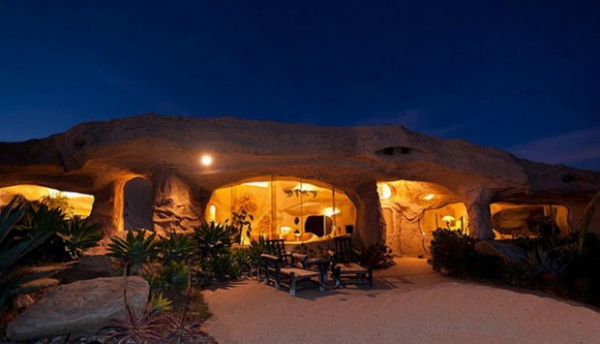 The interior of the Flinstone home is unique, hidden lighting helps to create different atmospheres and the furniture is all in keeping with the house's fun theme. Each room of the Flinstone house is beautiful in its own way and if you're a fan of the cartoon you will love living here. While it may not be to everybody's taste it certainly is a very unique house.
Тext is copyright to ©Adorable Home – interior design and decorating ideas