This stunning white villa can be found in a secluded area of the tropical island paradise Barbados in the Caribbean. The villa is tucked away on a beautiful and private area is a stunning bay, giving you incredible views of the ocean from just about any corner of the villa. This sprawling villa is a true embodiment of what luxury is, offering space, comfort, and total serenity.
The monochrome interior of this white villa maintains the look of luxury throughout. Beige comprises the interior design; walls, furniture, decor and fixtures all are in the same shade, with only a few variances in key pieces. The refurbished wood that has been used in some of the ceilings and tables is a wonderfully eclectic addition to an otherwise contemporary design. We love that even the wood has been painted in the beige color.
The sprawling yard that surrounds the house really gives the feeling of being in a very privatized area. With the huge back patio built to entertain and the beautiful pool that reaches nearly to the end of the yard, you can easily entertain a large amount of guests and enjoy a quiet day poolside.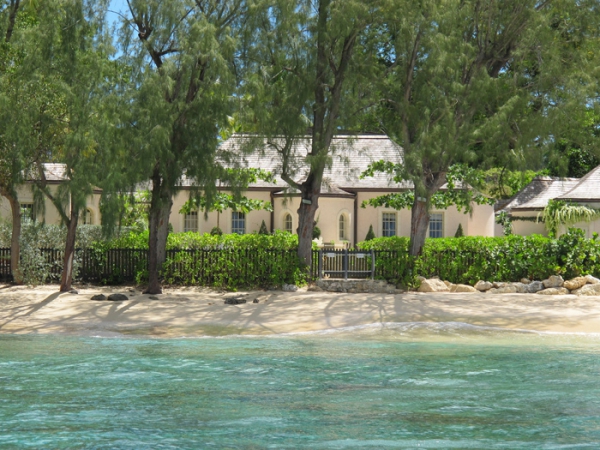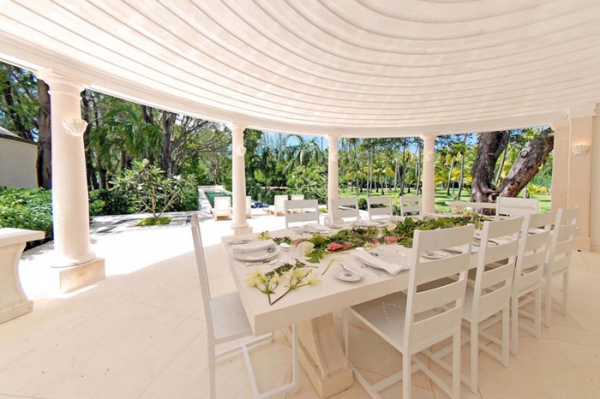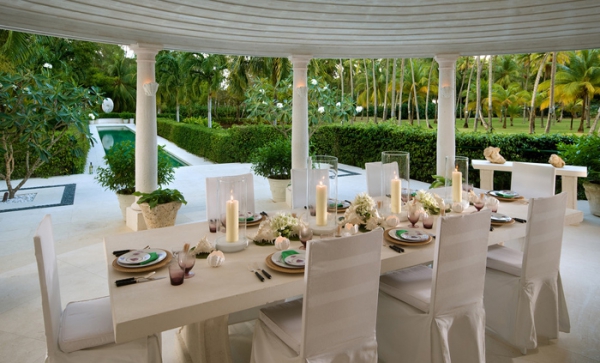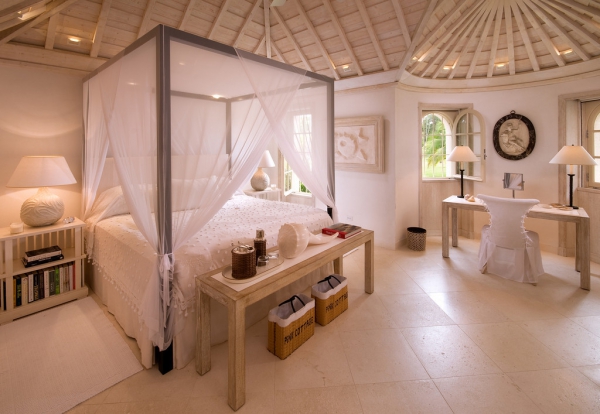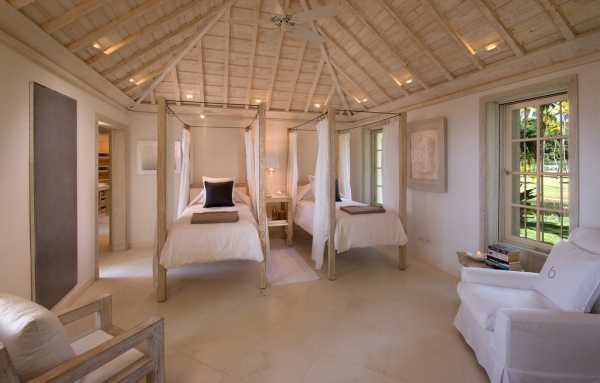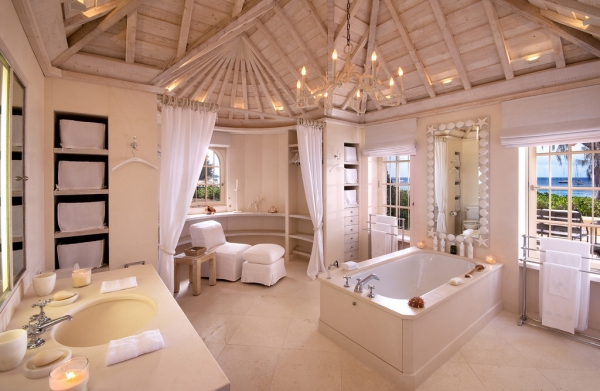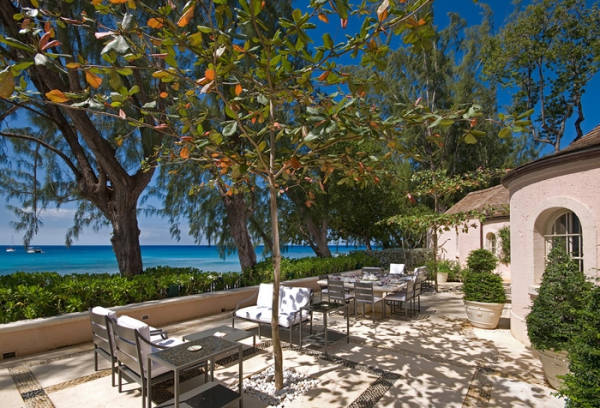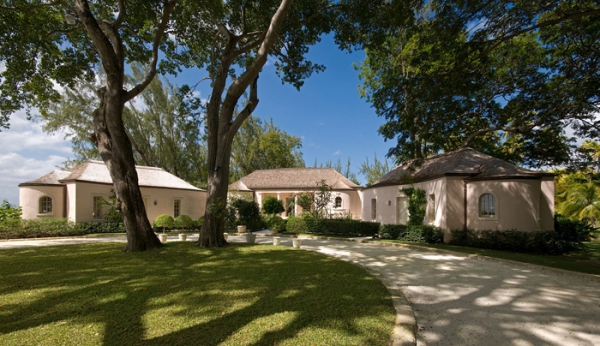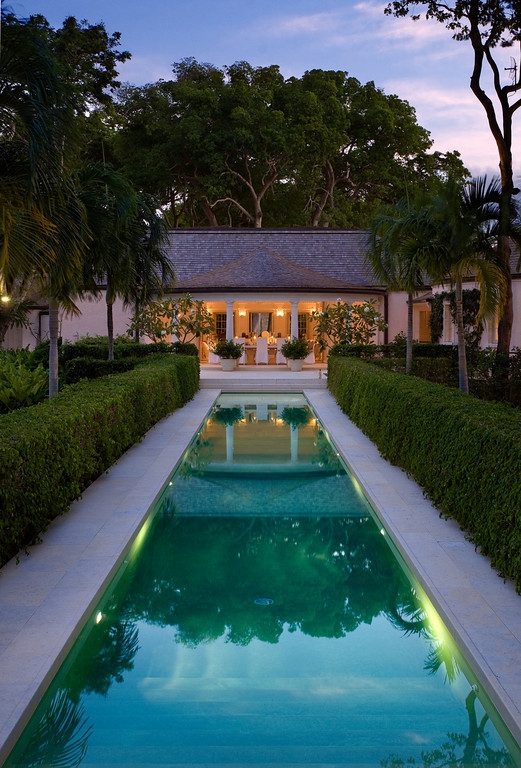 Images found on: CaribbeanWay