This contemporary home, is called Maja, and it was designed by Deko, a Finnish interior magazine. Ulla Koskinen, the editor-in-chief of the magazine, helped the residents of the home to design this amazing interior. It has fantastically high ceilings, large windows, a beautiful open plan, and delightful concrete floors.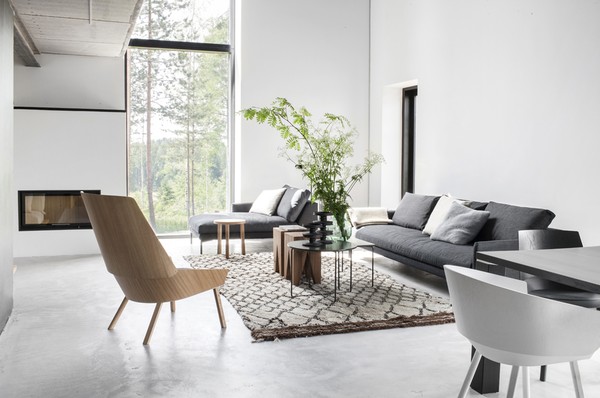 The living room in this contemporary home is magnificent. A floor to ceiling window allows a large amount of natural light into the room, and a beautiful gray sofa, chaise lounge, and a modern wooden chair, provide ample seating. The tall plants that are placed on the table are gorgeous, adding a lively green to this fabulous design.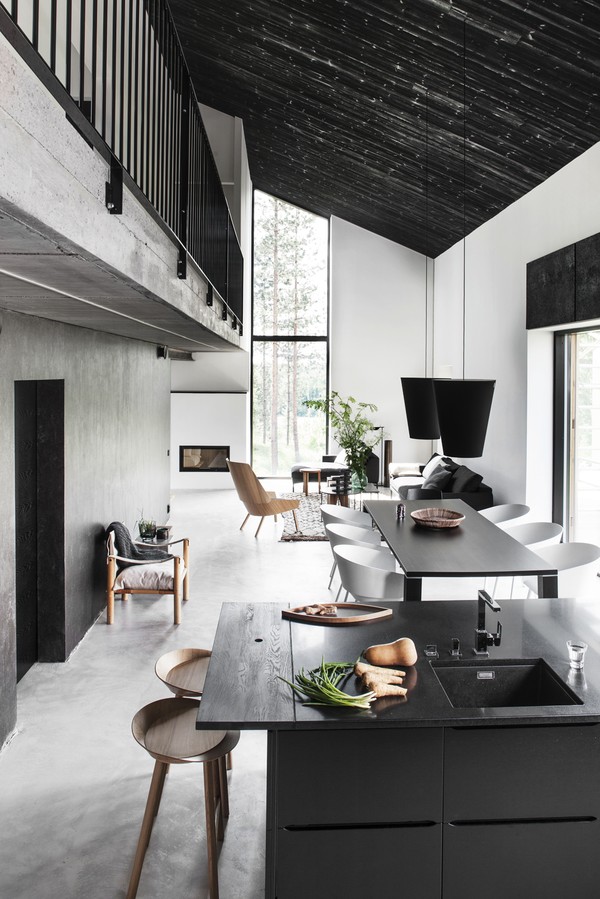 The black ceilings in this lovely space are absolutely fantastic, and the open plan allows for a wonderful flow from kitchen to dining room to living room. We adore the black and white color palette and its collaboration with the stunning wooden accents. The ceiling lights hanging over the dining table are wonderful and the kitchen is beautiful with its black island and exquisitely modern stools.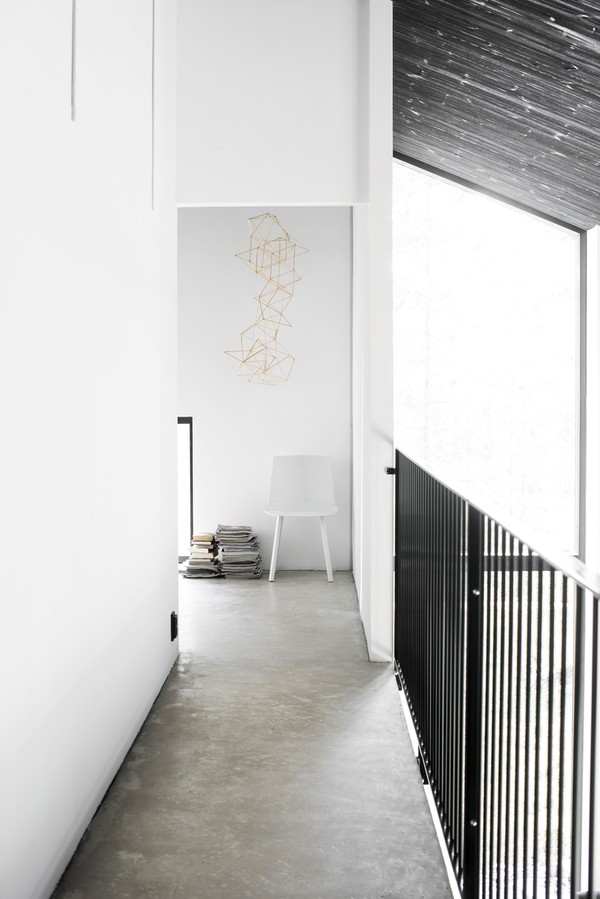 Even with the strong contrasts and bright whites, this home retains a sense of wonderful warmth. We love the geometric structure hanging from the ceiling.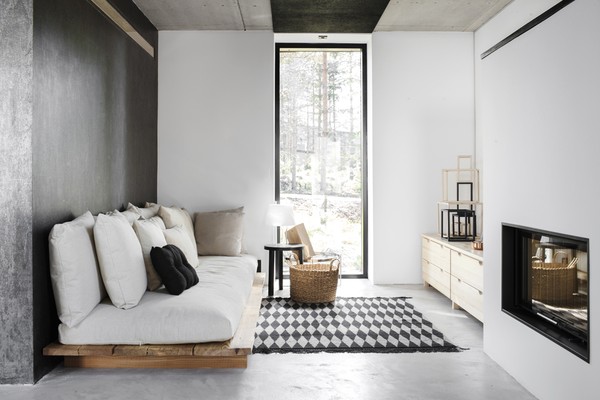 This cozy space is beautifully done. The twin bed was a wonderful choice, keeping the room open and spacious. The patterned rug adds a significant amount of interest and the slender window, brightens and lengthens.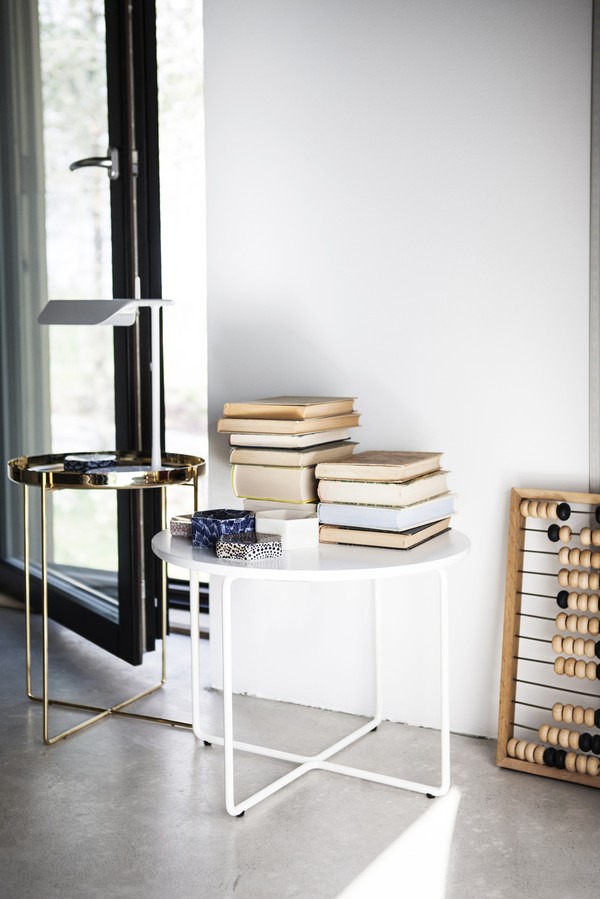 The addition of the brass adds a little oomph to this beautiful interior.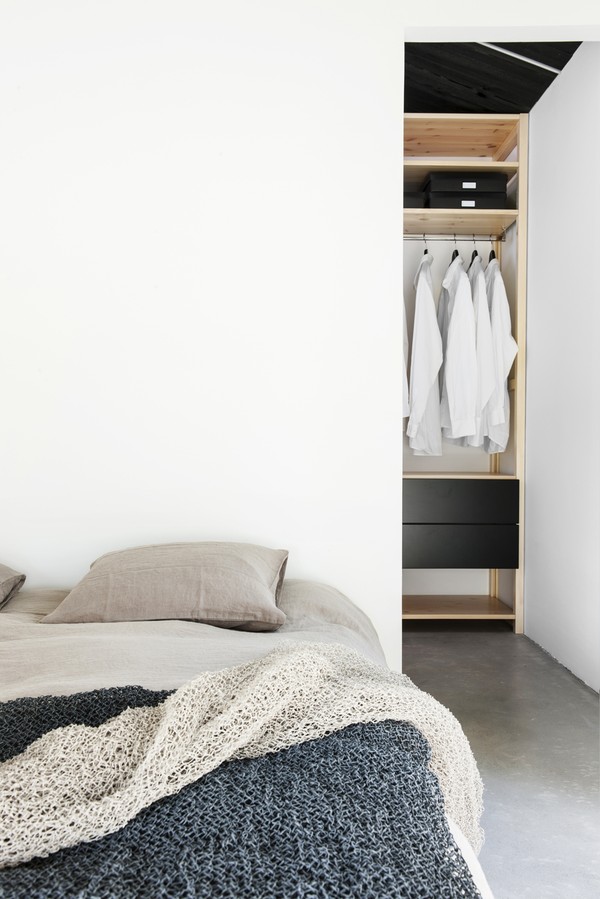 The master bedroom in this contemporary home is sleek and simple. The closet continues the beautiful relationship between the wood and the black. On the bed, textured blankets add a dose of muted color, bringing a little bit of variation to the color palette.
We absolutely adore the design of this contemporary home. It is sleek and striking, without being too cold.
Simply gorgeous.