Country and modern come together beautifully in this modern country home. In the living room of this beautiful open plan, there is a wonderful patchwork sofa accented by amazing pillows. We love the communal feel of this area, with its fantastic floor cushions, patterned ottoman, fireplace, and cozy built in nook. Gorgeous wood beams and wooden pillars frame the space, fashioning a wonderful area for family gatherings.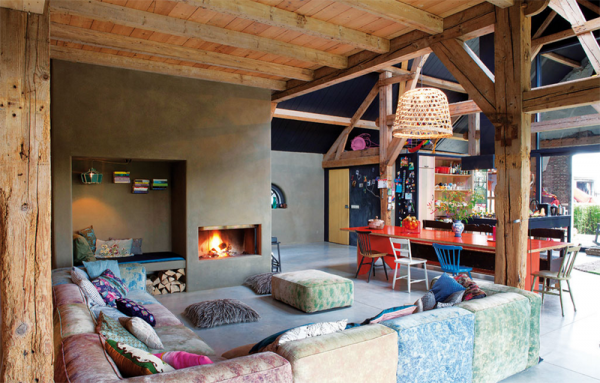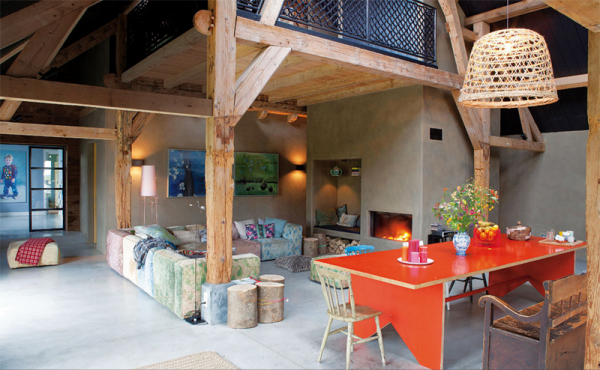 In the dining area of this modern country home, a bright orange table illuminates the space. Worn chairs and a marvelously worn bench provide fantastic seating, and an intricate ceiling light completes the superb design.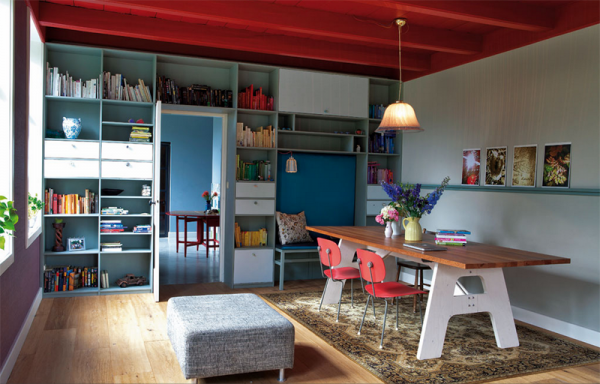 The colors in this space are absolutely fascinating. The ceiling and the wood beams are covered in a beautiful red paint, and the wall with a variety of built in storage is covered in a lovely selection of blues. The hardwood floors and the gray furniture look absolutely delightful together, and the purple and mauve are outstanding additions. A wooden and white table provides a wonderful reading and/or workspace, and large windows allow for an enormous amount of natural light: simply remarkable.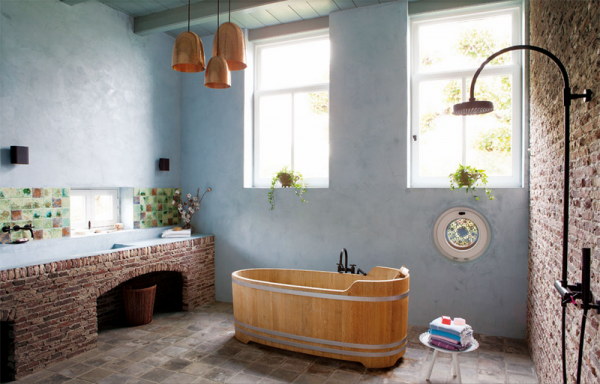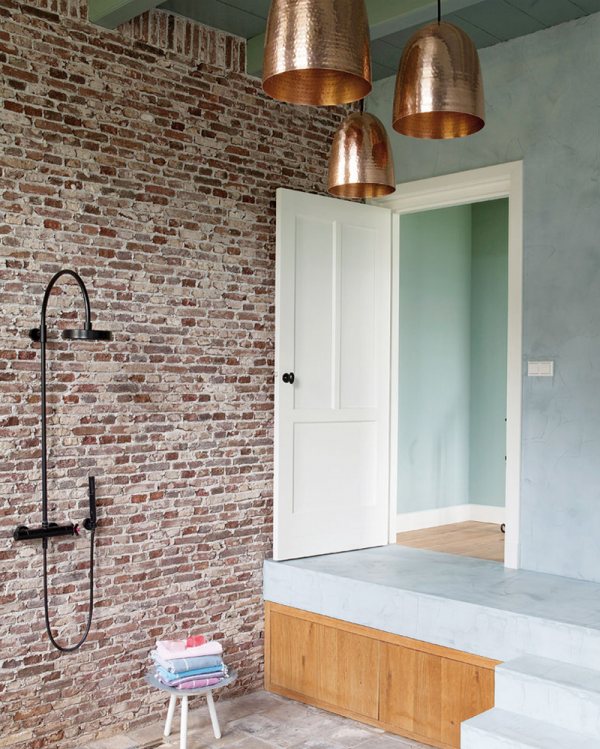 We are big fans of the bathroom in this modern country home. Two large windows brighten the space, and a delightful stained glass window adds character. The stone floors and the sky blue walls are truly breathtaking. They create a calm and serene atmosphere. The brick accent wall and the brick sink, add an earthy vintage feel, while maintaining the relaxing environment. A wooden tub, an open shower, and two copper ceiling lights, complete this inviting bathroom design.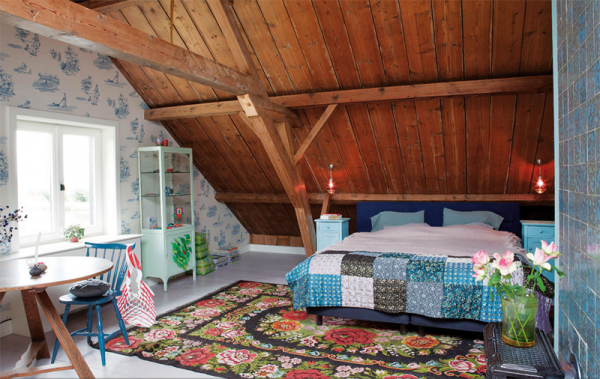 This bedroom is amazing. It is all kinds of country wonderful with its fabulous wood, painted hardwoods, beautiful patterns, and gorgeous wallpaper. The area rug and the red lights are especially magnificent.
We adore this modern country home: it's cozy, stylish, and full of character.
Text is copyright to ©Adorable Home – interior design and decorating ideas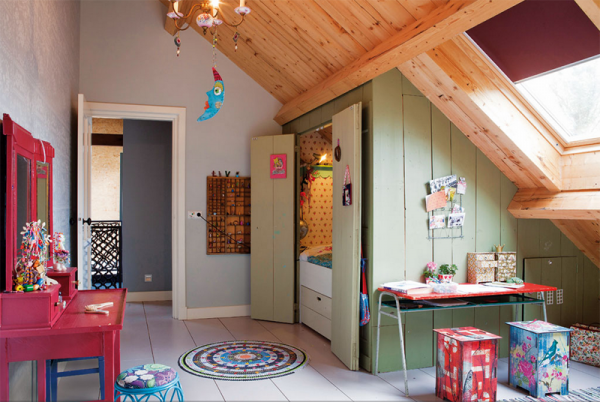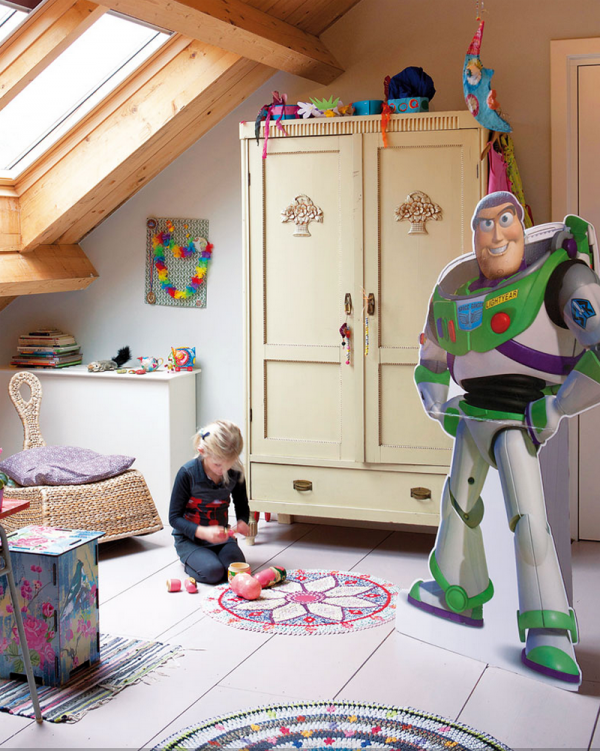 Images found on: Viva Vida (website in Dutch)