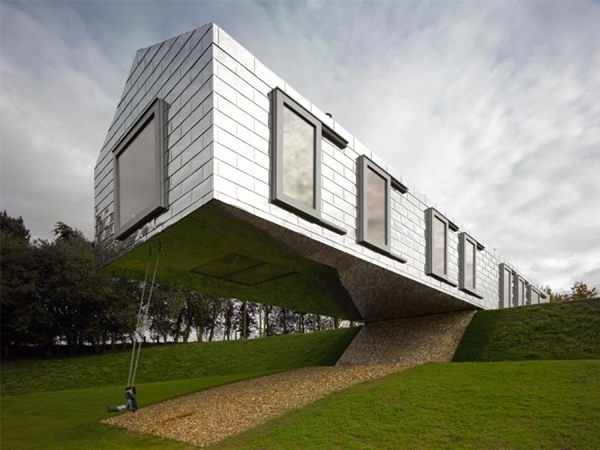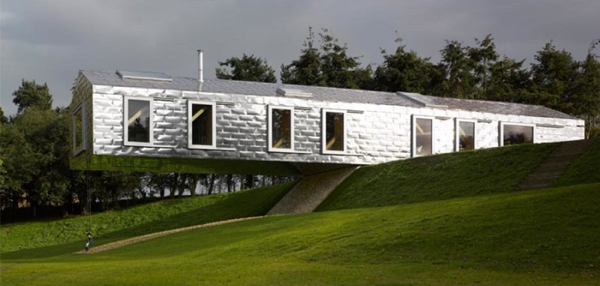 This barn house is not something you'd typically come across. Referred to as the 'Balancing Barn', this Suffolk, England home is a joint collaboration completed by MVRDV and Mole Architects. The result of their imagination and ingenuity is a home that has half of its mass sitting in free space. Along with its spectacular architectural design, you will notice the reflective sheet metal that comprises the exterior, really making this barn house unlike any other.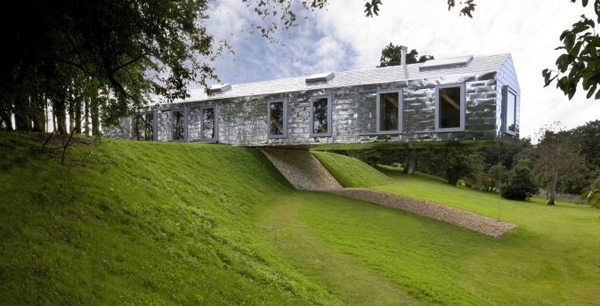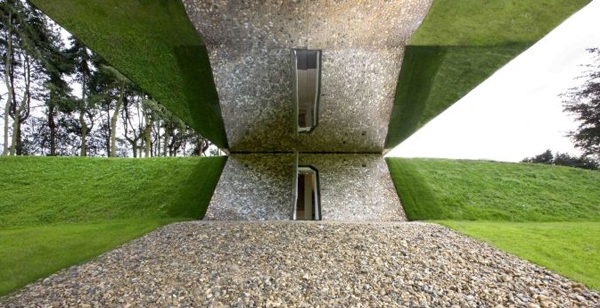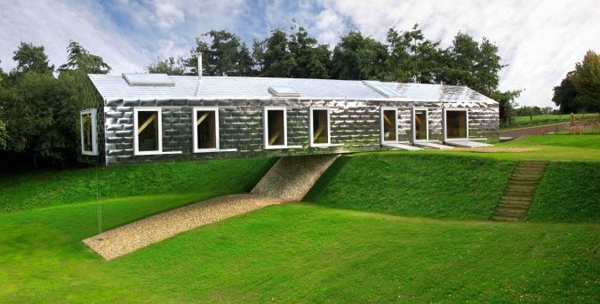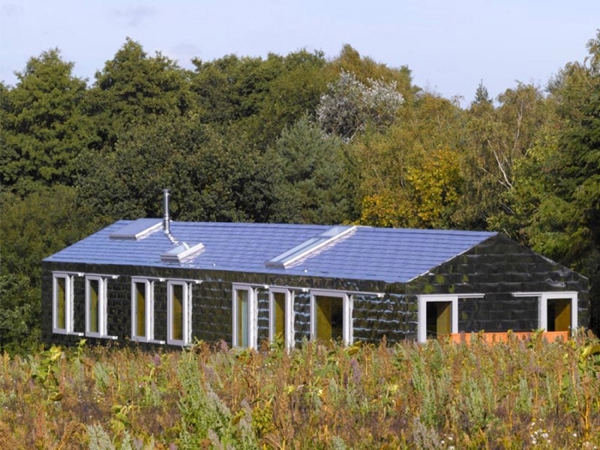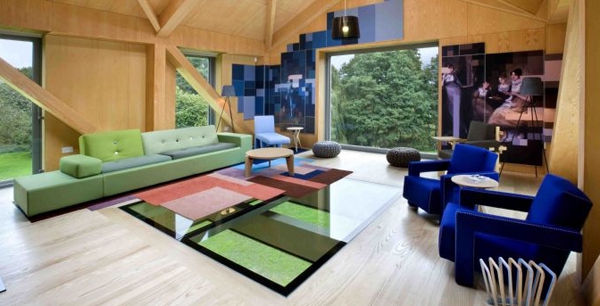 The inside of the barn is perhaps just what you'd expect from such a genius exterior design. The interior is playfully contemporary; with simple wood making up most of the walls and the flooring, the accents of bright colors and geometric wall art create and excellent contrast. Those cobalt blue lounge chairs are especially one of our favorite furniture pieces in the home.
One very noteworthy aspect of this barn house is the floor in the living room. The glass that makes up the middle draws your attention to the free space underneath, just as a friendly reminder of how cool the home really is.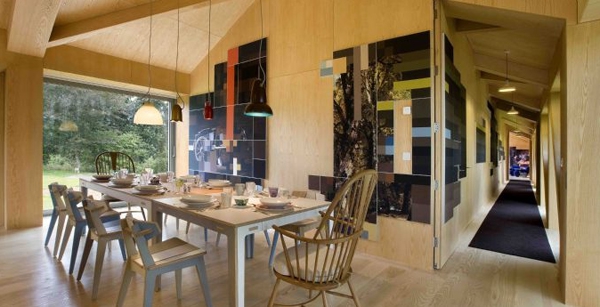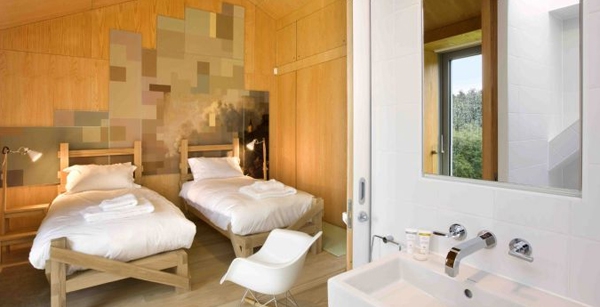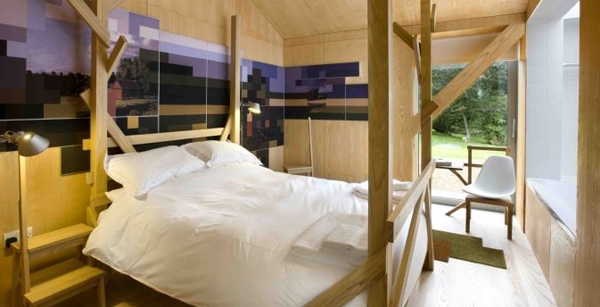 While this is clearly an architectural feat in design, there have been no shortcuts taken in how luxurious and comfortable the home really is. We're sure it's truly an experience to stay a weekend here.
Тext is copyright to ©Adorable Home – interior design and decorating ideas