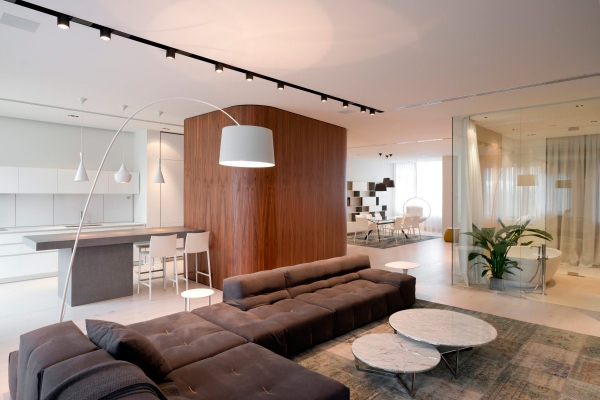 Designed by SL Project, this contemporary apartment sits in Moscow, Russia. It's bright, open, spacious, and beautifully designed.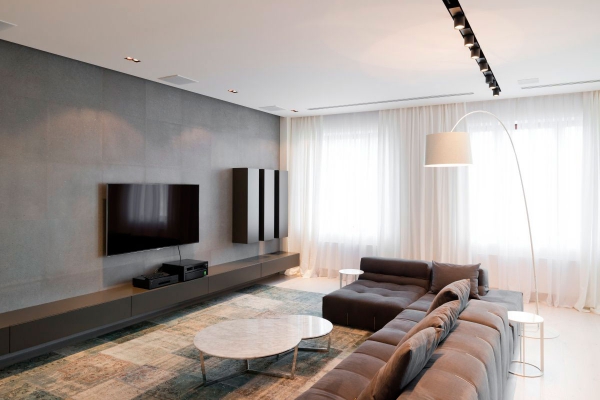 In the living room of this open plan calming grays fill the space. Sheer white curtains adorn the large windows, adding a bit of privacy, while allowing natural light to shine into the room. The ceiling lights look fantastic, they contrast the white in the design. A gray feature wall with a subtle pattern provides a backdrop for this outstanding space, and adds a bit more interest. Dark sleek cabinets provide storage, and a comfy looking gray sofa fashions an inviting seating area. We love the area rug with its neutral colors, delightful pattern, and slight texture. In front of the sofa circular nesting tables adorn the space, and behind the sofa, a white lamp leans into the area: simple but elegant.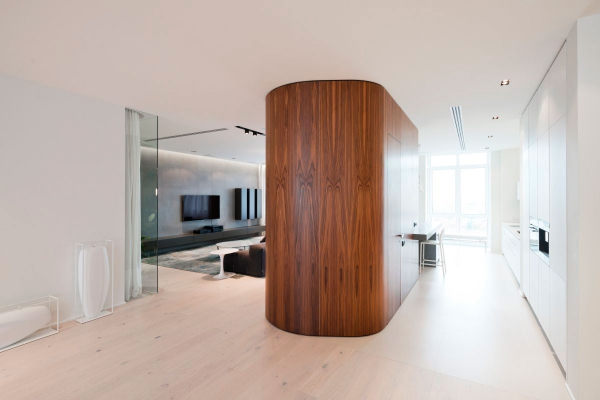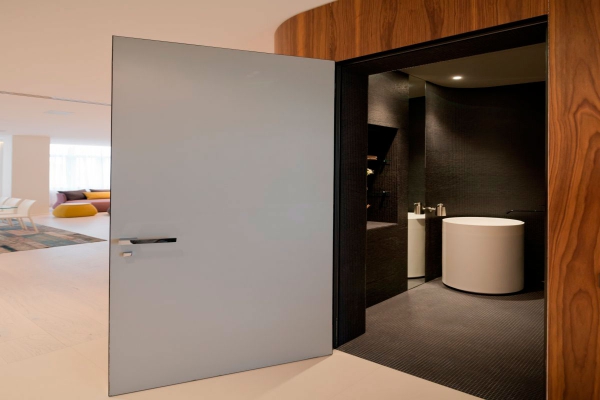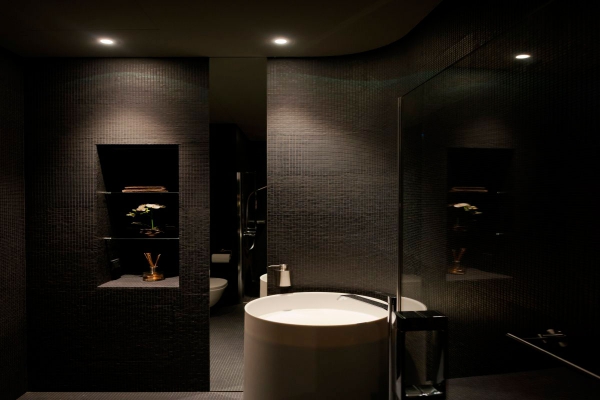 The wooden divider is fabulous and functional. Not only does it separate the living room from the kitchen, but it also holds a gorgeous bathroom, and it's sleek, spacious, and magnificently designed.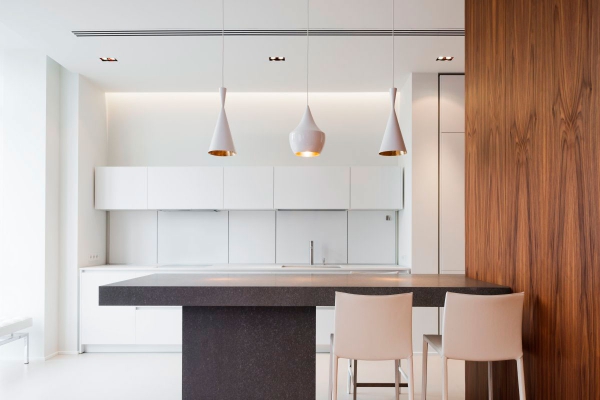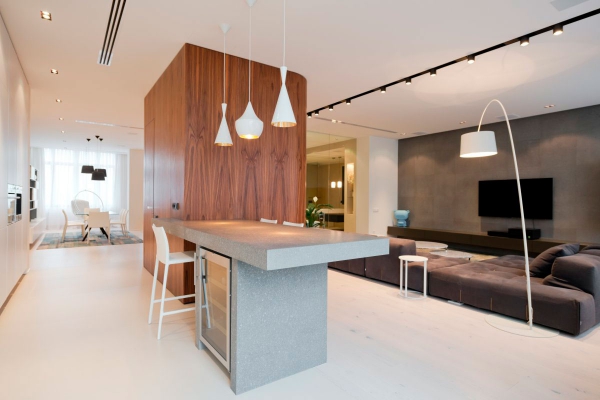 The kitchen in this apartment with contemporary design has modern white cabinets and an intriguing gray island. Three white ceiling lights frame the island, casting a warm glow with their gold accents, and tall white chairs provide seating. We are absolutely in love with this island area, the table is stunning and unique, and the ceiling lights are simply perfect.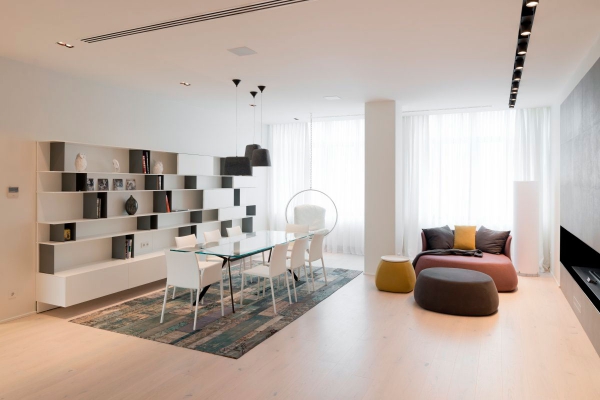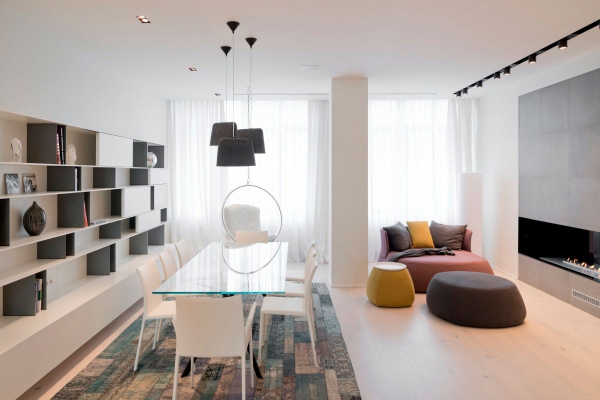 The dining area sits next to a cozy seating area in this contemporary apartment. Sheer curtains continue here, adding a delicate touch to the design. A glass table is surrounded by white chairs, and by the window, a white circular chair hangs from the ceiling. We love the area rug, it brings a bit of color to the space. Dark ceiling lights frame the dining table, breaking up the white, and white shelving adorns the wall, providing a space for décor and books. The seating area is warm and inviting with its brown, yellow, and rust orange color palette: simply stunning.