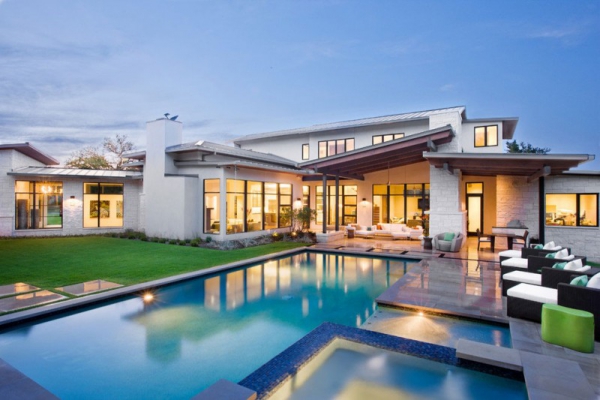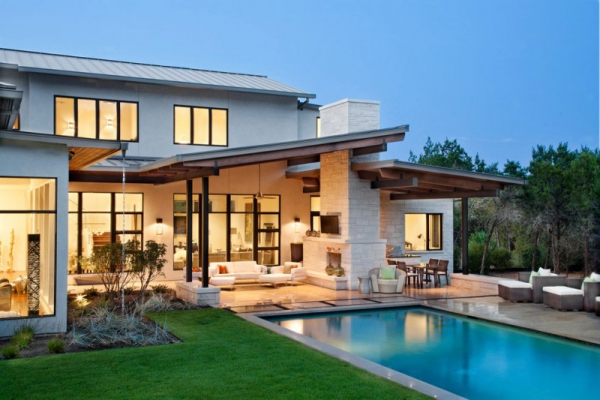 When you think about Austin, Texas, you may consider the idea of a city that has a lot of western feel to it, or maybe more of a college city feel to it. For those who have been there before, you probably picture a much more modernized city, one that is actually rather hip. This awesome house, designed by James D. LaRue Architects, fits in perfectly with the aesthetic of Austin. It is modern, chic, and eclectic while maintaining a super luxe feel. And have you peeped those views? With all of the windows throughout the home, you get incredibly beautiful views of the surrounding natural area.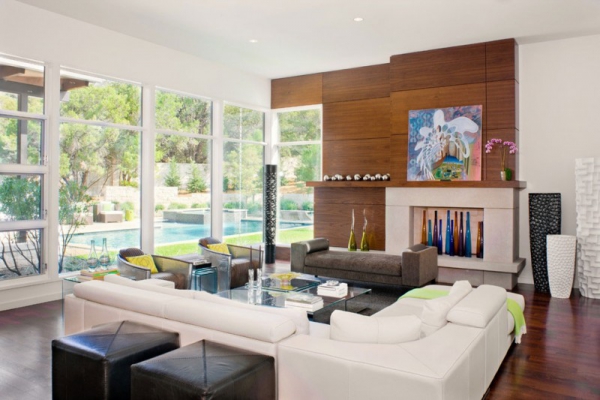 The crisp white and cream walls are an excellent backdrop for the rest of the decor and design of this awesome house. With the colorful art pieces, brightly colored vases and flowers, and other patterned decor, the extremely neutral walls are an excellent decision. The darker colored furniture also fits so perfectly. It is such a balancing element between the light walls and bright accents.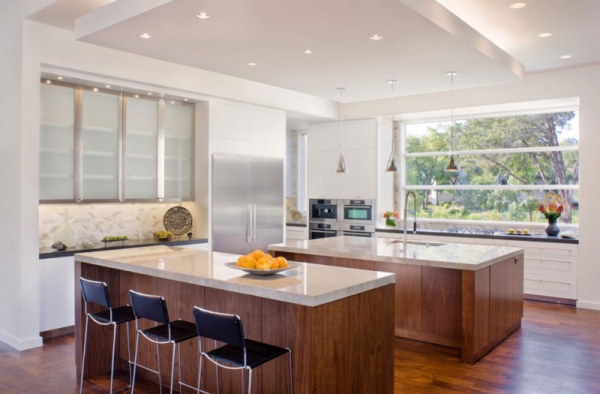 The kitchen is one of the coolest areas of the whole home. This set up has not been seen to often in houses like this, and it's so simple too. Extensive storage capacity, sprawling counter space, and even more space encompassing it all. The two islands in the middle are a great addition to the space, creating both another area to prepare food or cook and also a kitchen table of sorts. The kitchen really is an ideal area for entertaining (well really, the whole downstairs is).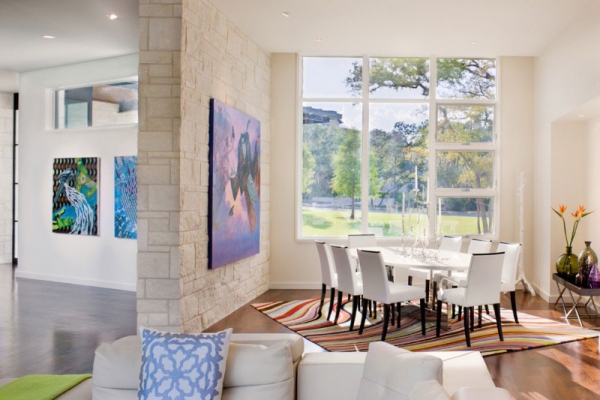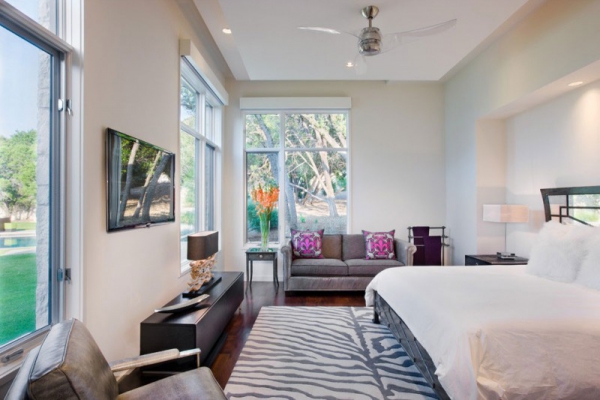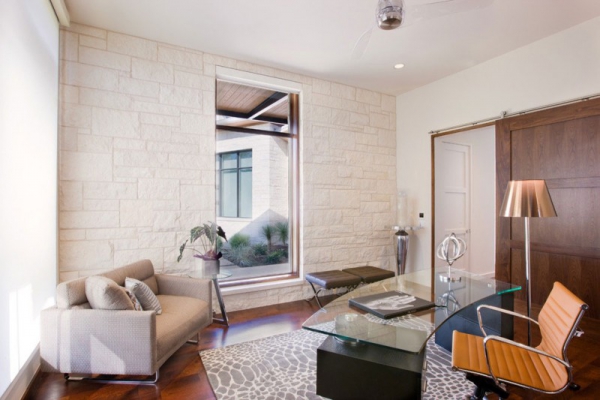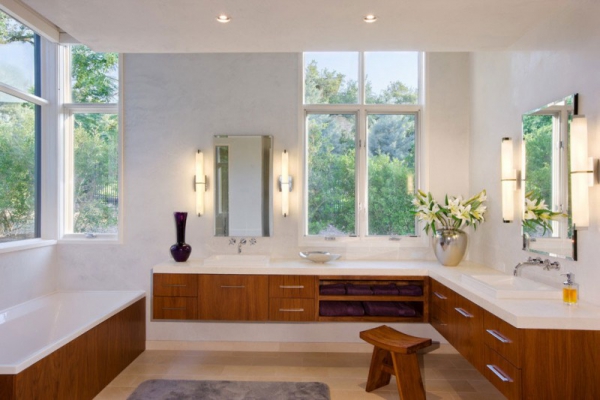 This beautiful and awesome house really is a sight to behold. It's open and flowing floor plan is extremely inviting for people to fill what already seems like a very warm and cozy home.
Photos by Coles Hairston