Casa De La Flora is a gorgeous hotel located in Thailand. It was created by VaSLab Architects in conjunction with the owner, Sompong Dowpiset. This Thailand resort boasts gorgeous scenery, eco-friendly systems, and thirty six private villas.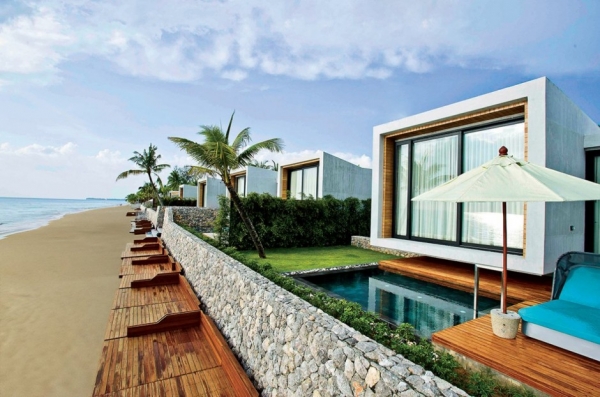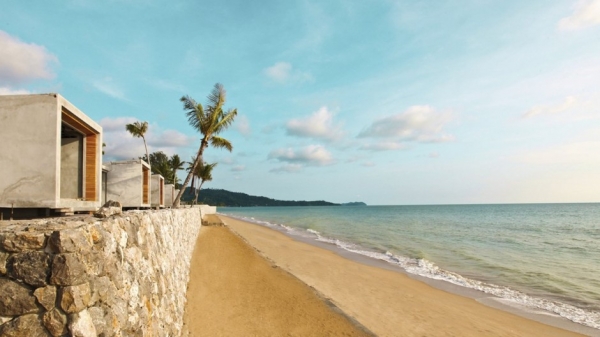 In this Thailand resort each villa is provided with amazing views, a private pool, a small garden, and twenty four hour butler service. The rectangular shape of the villas is delightful with its concrete exterior, wooden accents, and large windows. We love the wooden patio and the stone wall, adding a significant amount of warmth and an even stronger sense of privacy. The views are phenomenal. Open skies, beautiful sand, and serene water, fill the space, creating a breathtaking scene.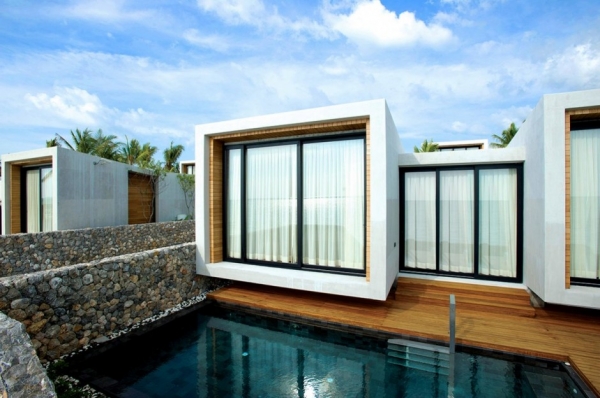 The stone and wooden accents in the architecture are fantastic. They create a spa-like feel, encouraging you to relax and be at ease.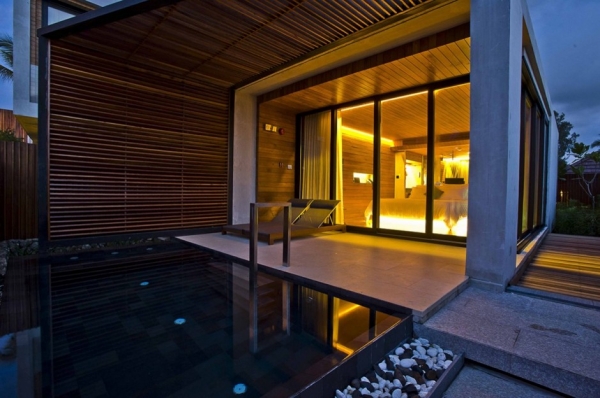 The patio doors slide open, providing easy outdoor access and simulating an indoor/outdoor experience. Inside the villas, beautiful curtains add a bit of privacy, and stunning wood adds warmth. We adore the touches of brilliant color used throughout the design, it adds a homey feel to this Thailand resort.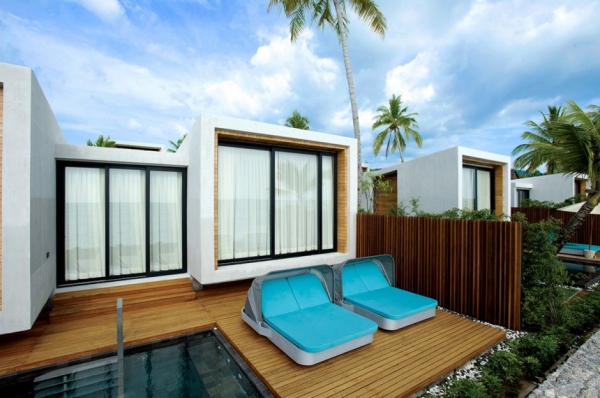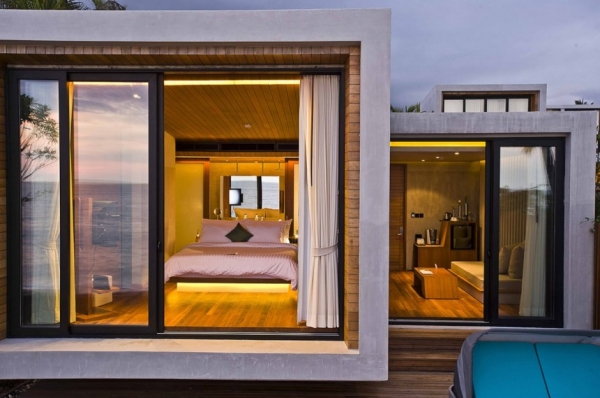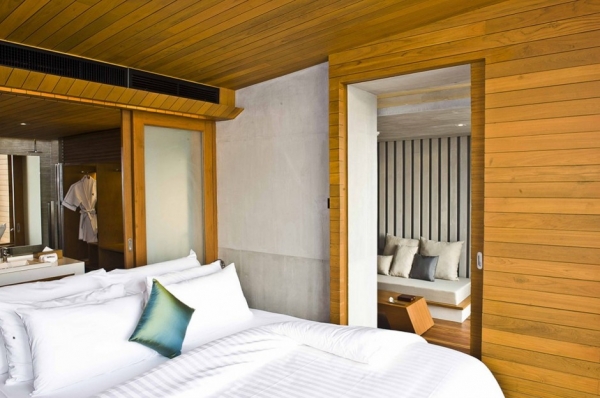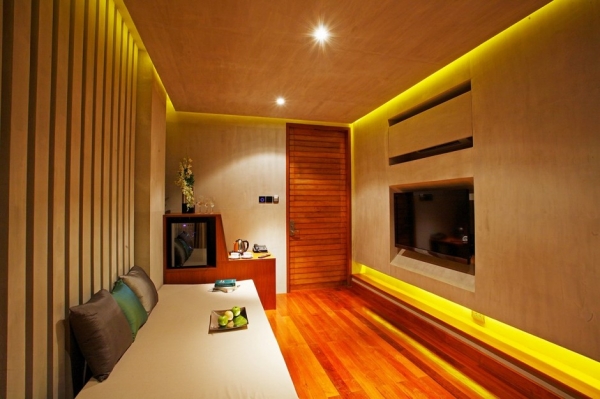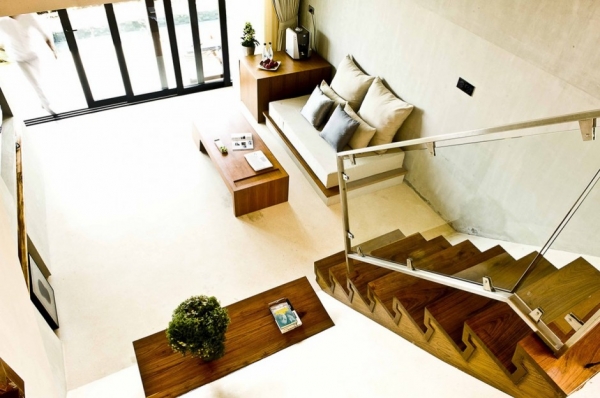 A wonderful combination of style, coziness, and modern design: absolutely gorgeous.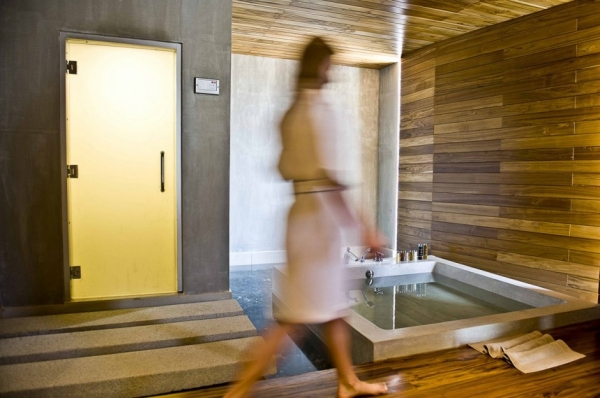 The bathroom is phenomenal in this Thailand resort with its large and inviting bathtub. Wood and concrete fill the space, continuing the spa-like atmosphere.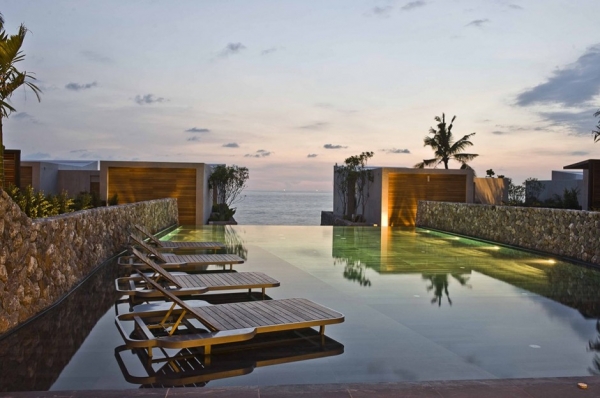 This area is just amazing. We love the opening from the pool to the sea, providing awe-inspiring views while you go for a swim. The lighting in the pool is phenomenal, fashioning a romantic and enchanting scene, and the foundation built into the pool was an amazing architectural and design choice.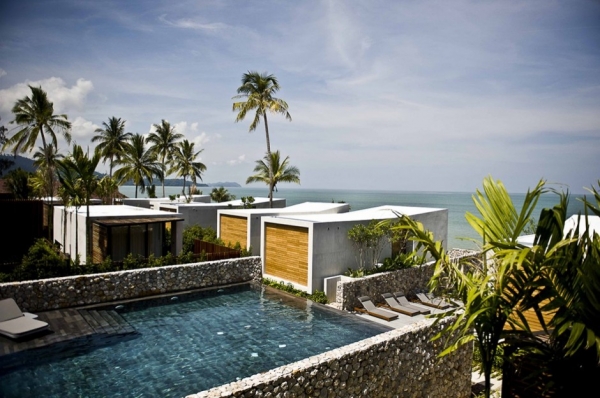 The gardens, the seaside location, the private pools, and the outstanding design, create a one of a kind space: absolutely delightful.