Vintage furniture is alive and kicking more than ever. The retro-themed furniture comeback in recent years is well documented and when properly positioned and designed, breathes whole new life into 'old' design classics and creates a warm nostalgic atmosphere in your living space.
Vintage chairs are easily added to any home space and they will certainly add the much-needed character and class to it. Depending on what type of vintage atmosphere you aspire for, the combinations and possibilities are endless. In order to get the vintage vibe right, it's of the highest importance the chairs and your other furniture to complement really well, so you will be able to form a unique look of your living space.
Invite your friends, open a bottle of fine wine and enjoy the journey your retro-styled home brings along.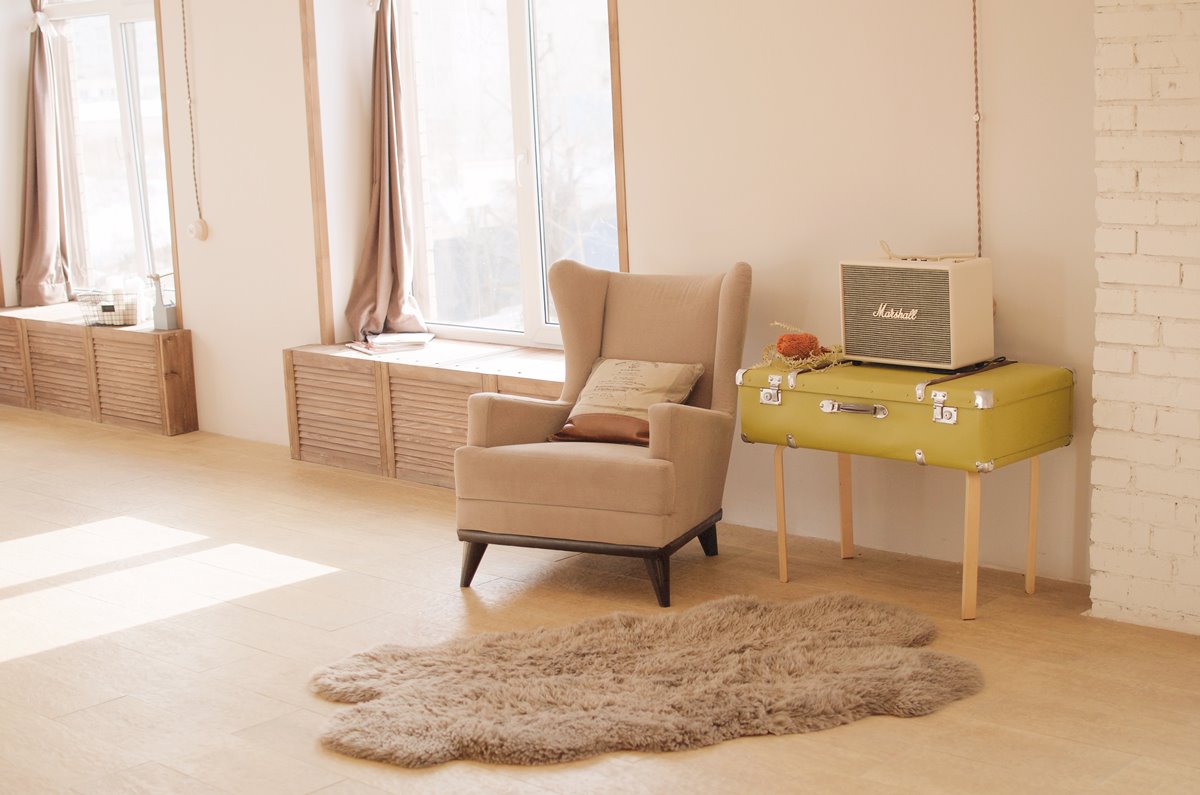 Photo by Daniil Silantev
A timeless classic, the  Bertoia chair, which gets its name from the mastermind designer Harry Bertoia, is a wonderful creation for the advanced-thinking and groundbreaking style of the 1950s. This industrial design inspired chair is a perfect fit for clean modern designed homes, but because of their simple and clean look, they work well in practically any sort of combination of eras and styles.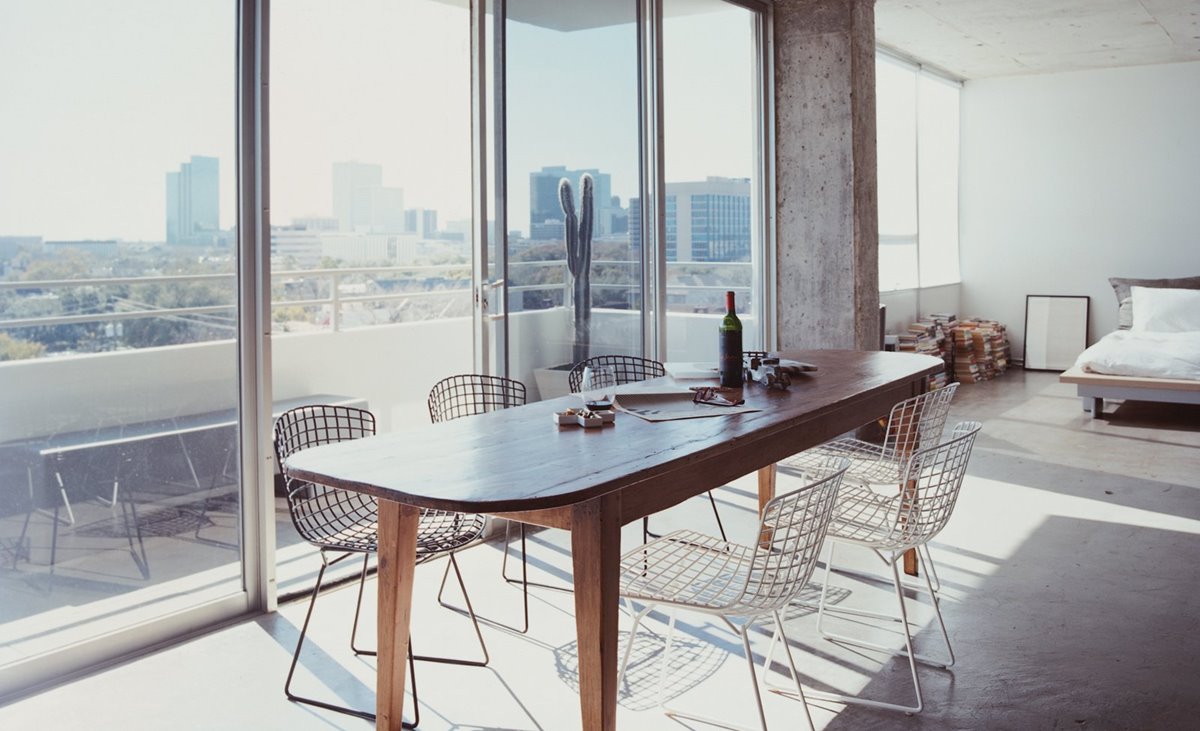 Photo by Dean Kaufman
In most cases, this type of chair is made by stainless steel wire and it's handmade, so you get the feeling like the product is lighter than air. They provide a comfortable seat without taking up too much space in your home because of their minimalistic appearance so it's a win-win situation. The thing with the Bertoia chairs is that they go well inside and out; you can place them in your dining room or your backyard. Nevertheless, the final look of the area filled with Bertoia chairs is always satisfying.
The famous chair design became an integral part of American design and American leisure and nearly 70 years after its invention, we can find this marvelous chair pretty much everywhere, from the sculpture garden at MoMA in New York City to many hotels and residential homes worldwide.
The small chair with a big personality is known and present for the past 60 years and yet, it's one of the best designs of furniture that we've ever witnessed. This tear-shaped Scandinavian beauty designed by Arne Jacobsen makes you fall in love with it from the very first glance.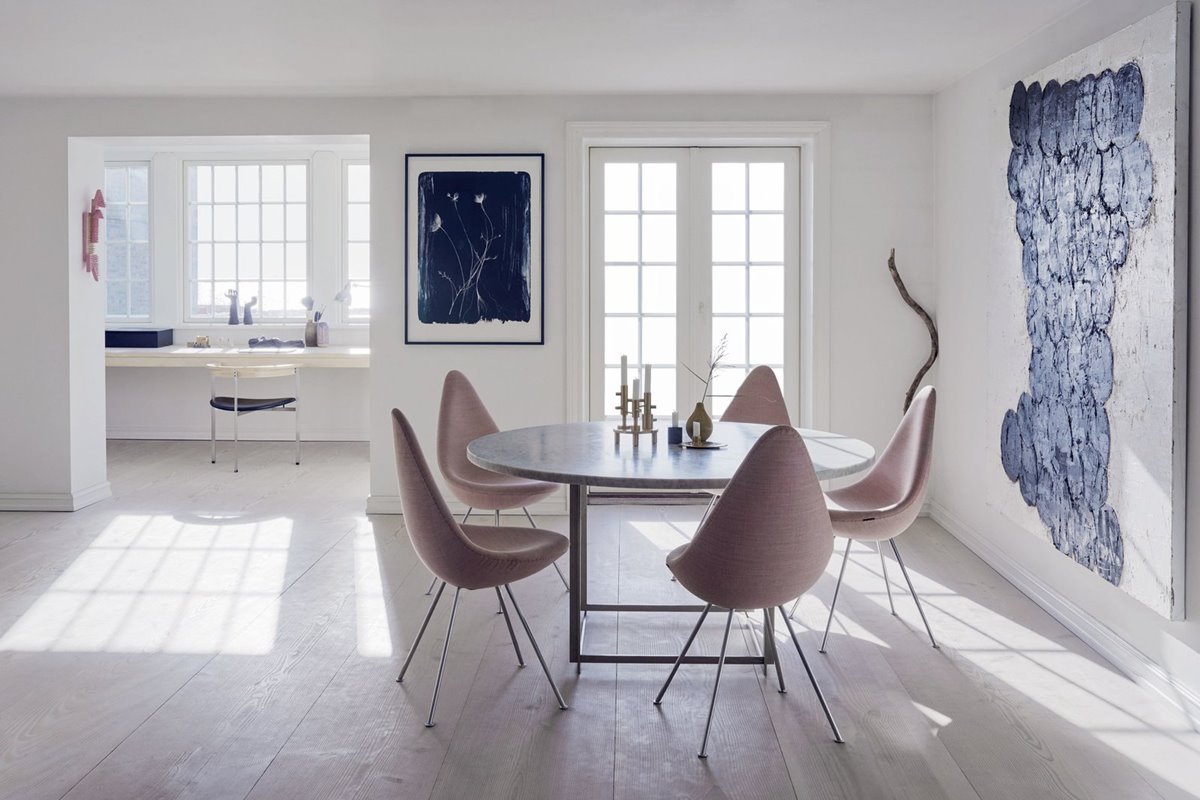 Photo by Fritz Hansen
Because of its unusual design and futuristic figure, this product remained just a prototype for more than five decades before being retrieved and put into mass-production in 2014. This immortal piece of furniture still looks extravagant and lavish, making it a fantastic, tasteful addition to any modern interior.
The S-shaped Panton Chair
Created in 1967 and still in production to this day, the Panton Chair was the first piece of furniture that could be made as a single piece of molded plastic. This marvelous S-shaped plastic chair is designed and created by the Danish designer Verner Panton and it's viewed as one of the masterpieces of Danish and Scandinavian design.
The chair's wavy structure adopts the body shape, making it particularly comfortable while using it. This design is a true classic, very versatile and timeless that you really can't go wrong with it. It also comes in a variety of colors which makes it even more fun and easier to implement in today's modern way home decor.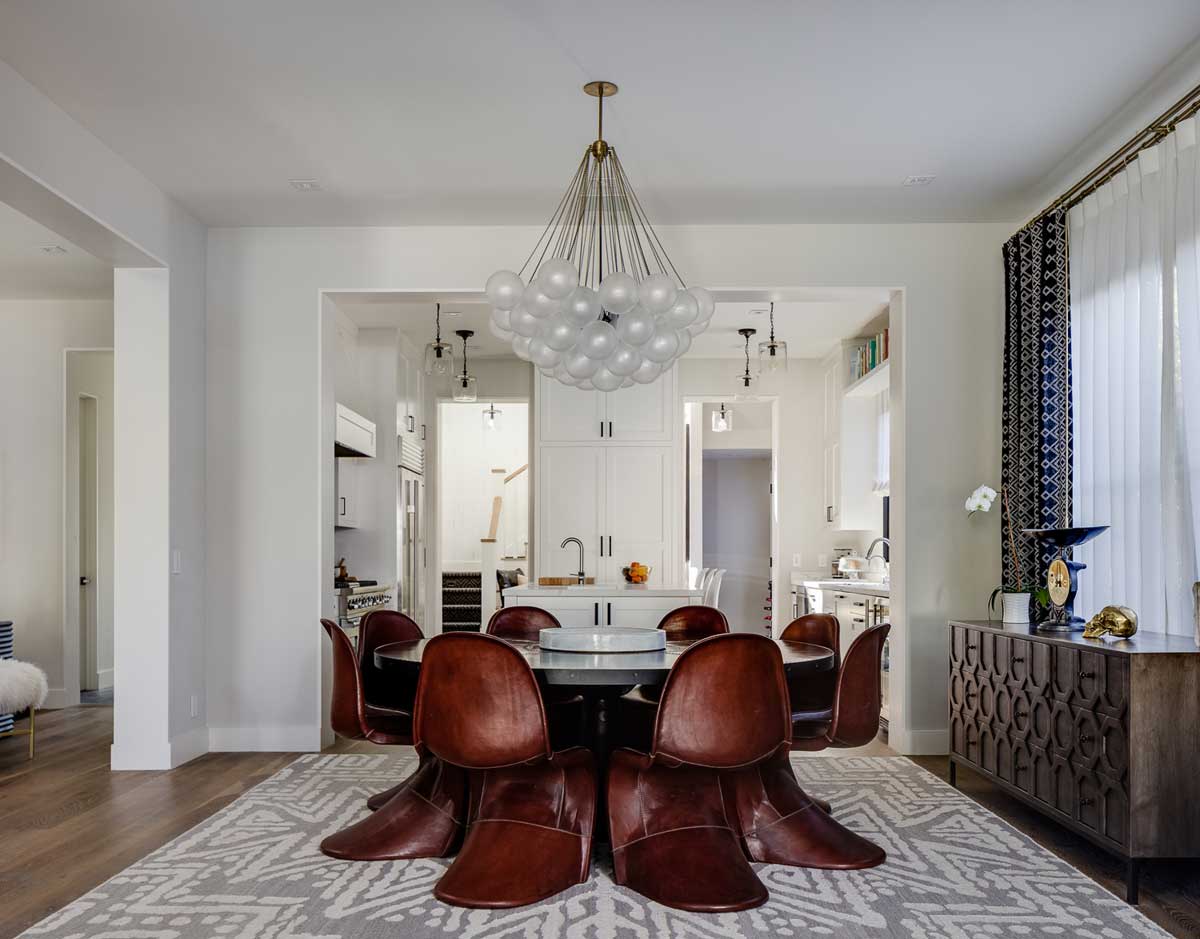 Photo by Tineke Triggs
Often considered as the perfect dining room chair for young families, this super stylish modern yet vintage chair model, is the choice of many households across the globe. It's got the looks, it's made from environment-friendly material and it's super easy to clean when food disaster strikes.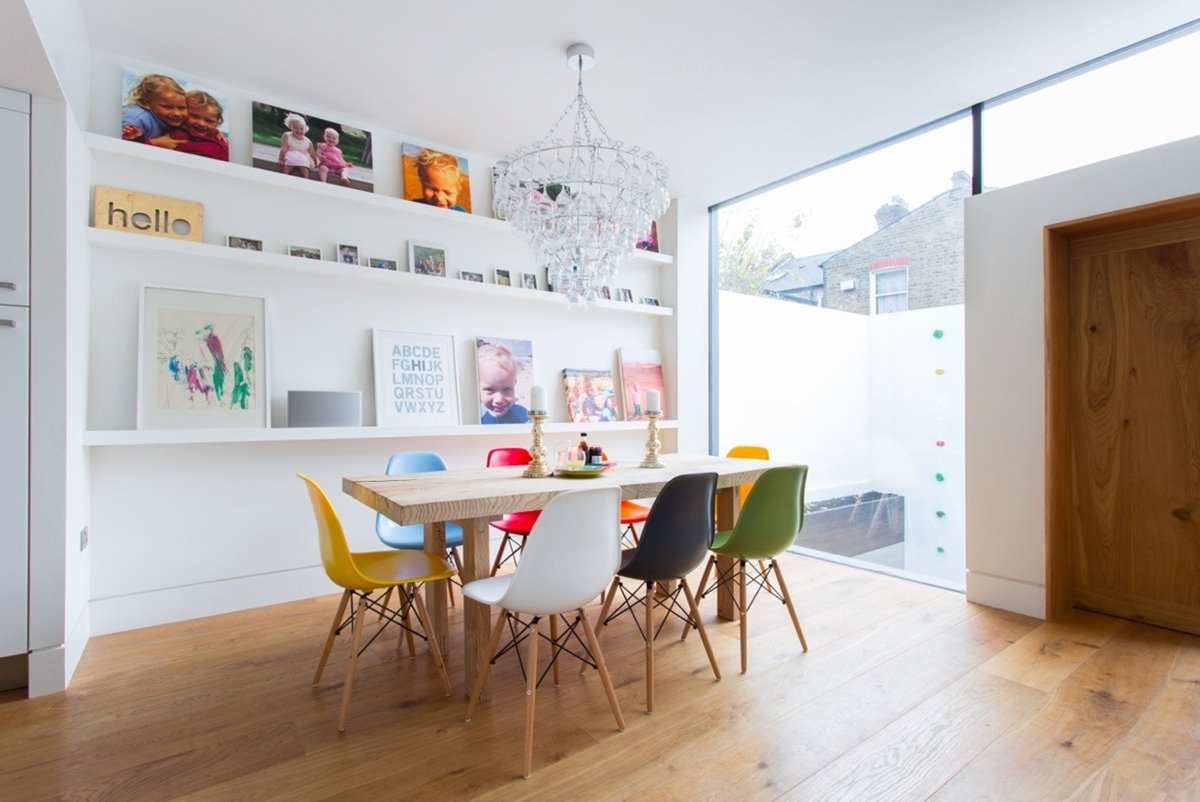 Photo by Olimpia Castellini Baldissera
There are no sharp edges or corners on the Eames so the true design of it is a pure lesson in minimalism. From the bottom of the chair to the backrest, every curve pours effortlessly into the next so even if it's made from hard plastic the sitting on it is very comfortable even for long periods. Although the material, the backrest has super good flex and lets you lean back a few inches without changing the permanent shape of this classic design.
The ball chair, also known as the globe chair, was designed and invented by Finnish furniture designer Eero Aarnio in 1963. Known for its unconventional shape, it's considered a classic of industrial design. Fascinating about this chair is the fact that it looked futuristic back when it was produced for the first time and it keeps the same futuristic vibe nowadays as well. This mid-century modern classic is a timeless piece of furniture and art that looks awesome in modern environments too.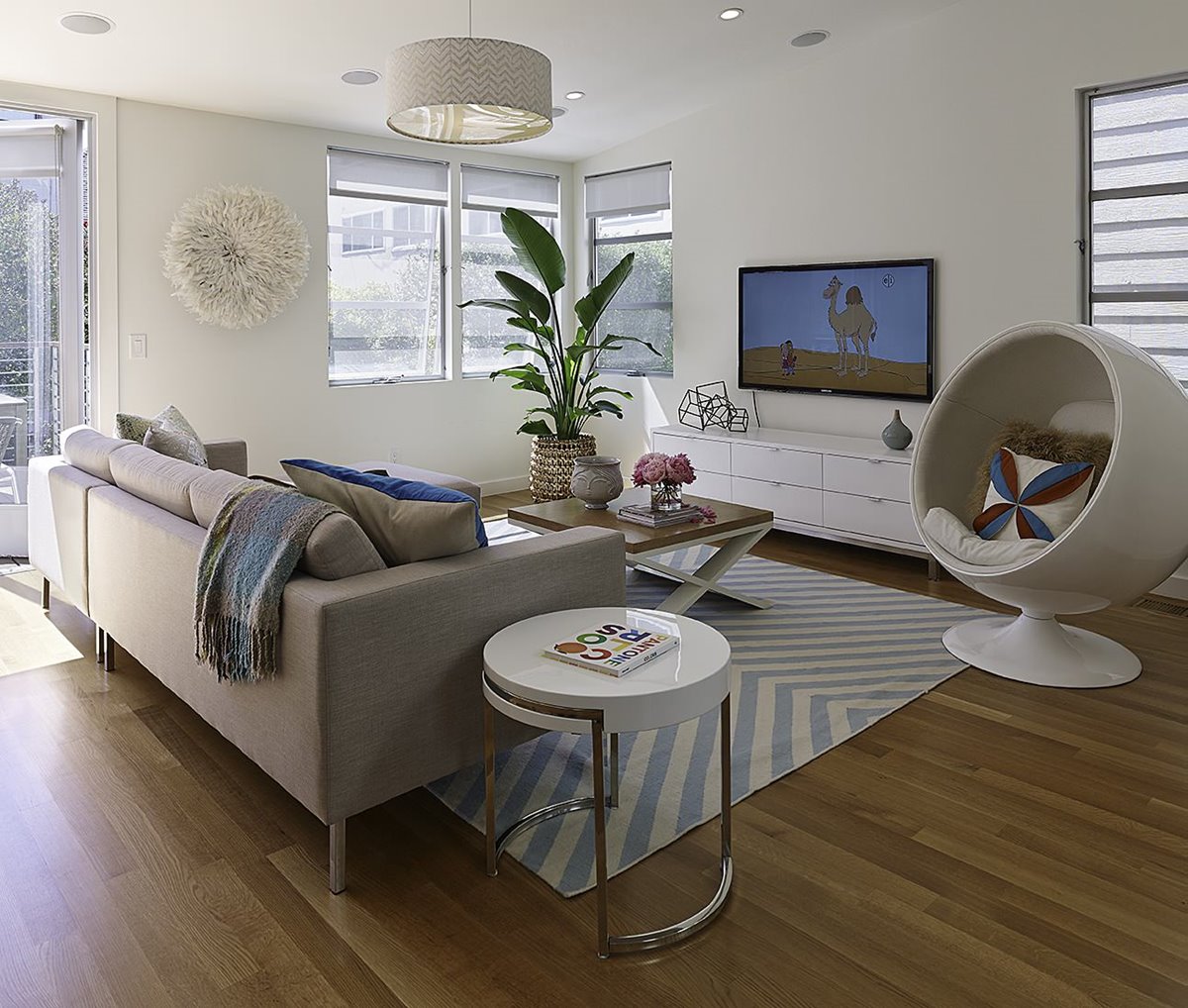 Photo by Eric Roth Photography
This extraordinary chair works well in any open living space or lounge space and it creates a playfully relaxing atmosphere. The ball chair with its space capsule look offers the necessary privacy when things need to be calmer.
Some people are looking for the perfect place, while others tend to make their place look perfect. We strongly recommend you to be part of the second group and we encourage you to use your imagination to create the perfect home decor for you. Spice up the style of your home with some vintage chairs and bring a vintage ambiance in your everyday life.