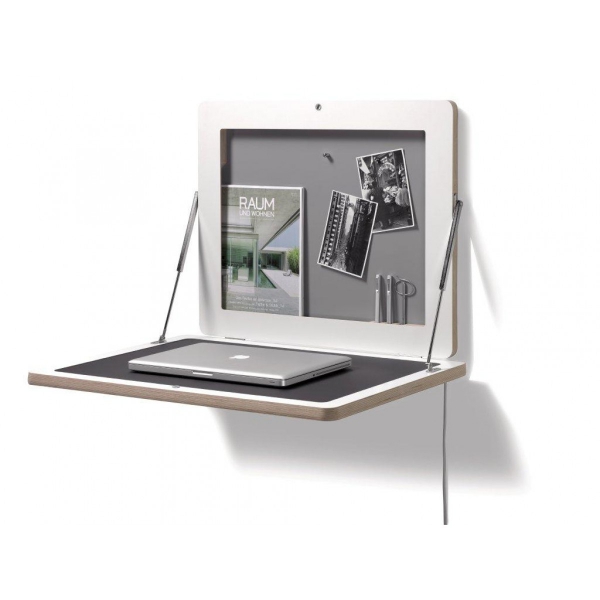 This unusual wall mounted desk is such a handy piece of equipment to have in any home and could make a huge difference to your life in a very short amount of time.
Quite new to the market this desk has already been winning awards due to it's innovative and space saving design and the way it is perfectly in tune with our modern lifestyles.
Michael Hilgers of Müller Möbelwerkstätten designed the desk to have multiple uses and fit neatly against a wall for easy storage when not in use.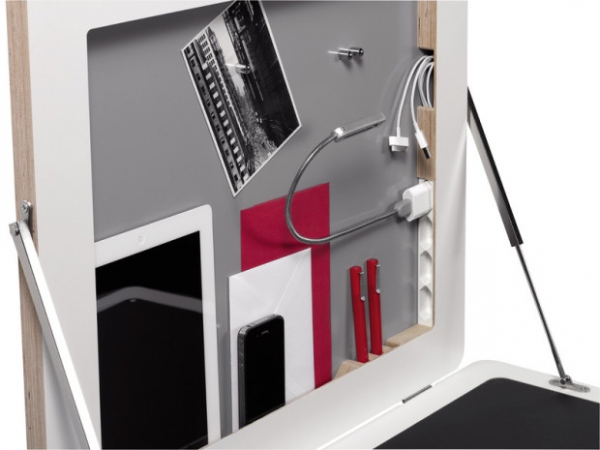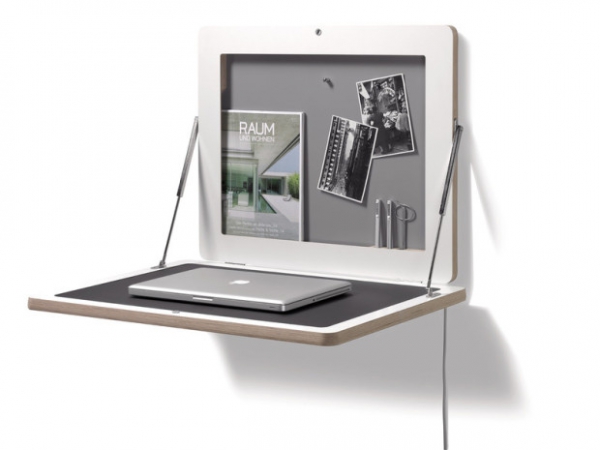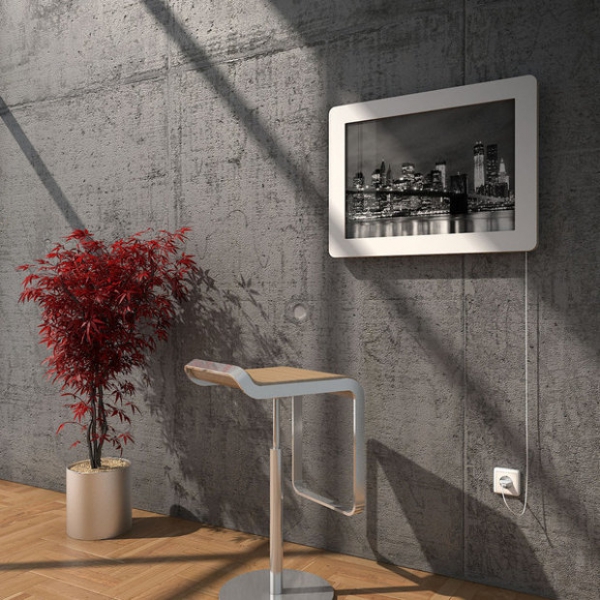 Only 2.5 inches thick the flat frame desk appears to be a piece of art when folded against the wall, once opened it becomes a desk with slots for your iPod, laptop sockets and a linoleum surface to work on.
The minimalistic flat frame desk is surprisingly spacious and provides enough room to store useful items also.
This desk could be the ideal workspace for a student living in rented accommodation, or the perfect ultra small home office for occasional work.
The designer has obviously put a lot of thought into how it should function and we love how it resembles a modern art piece when not being used.