Your home office doesn't have to engulf your house with its demands and clutter. Corner desks can be just the solution you have been looking for.
Available in a wide range of designs, materials and sizes, they offer a nifty opportunity to spruce up your workspace and simplify your life.
Pick well lit corners, especially if you are spending a sizable portion of your day at it. Natural light and ventilation not only reduce stress, but also beautifully accentuate your office.
Corner desks can look just as smashing in the deepest recesses of your home – an alcove, a cozy corner below the mezzanine or even those dark spots in your living; a smart table lamp not only makes these areas workable, but adds plenty of character.
When browsing through corner desks, keep the holy trinity of style, storage and size in mind. Matching your work desk to the decor creates a natural synergy between your office and any functions around it – coordinate colors or materials to ensure it doesn't stick out awkwardly.
These are hubs of information and therefore often end up with piles of books, documents and stationery. Keep your storage needs in mind when picking up a corner desk- the key to a smart workspace is to keep it clean and uncluttered.
And of course, it must fit; stick to compact solutions for smaller, busier spaces, or introduce a partition with an integrated corner desk to further organize a generous, open room.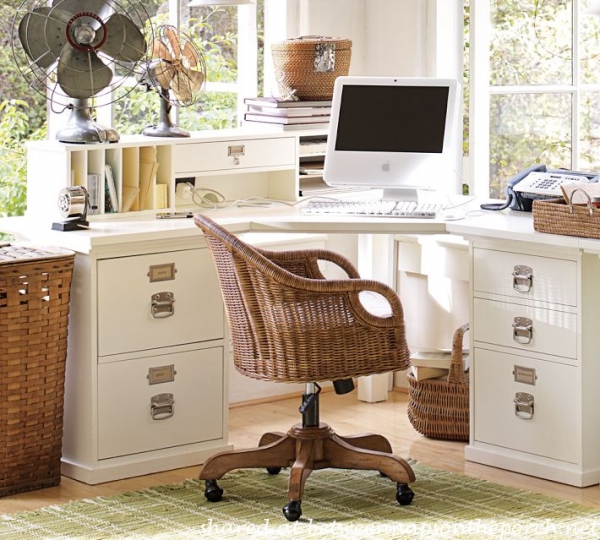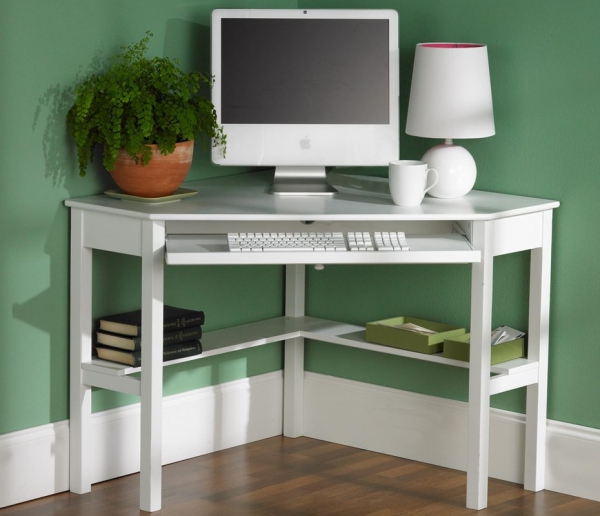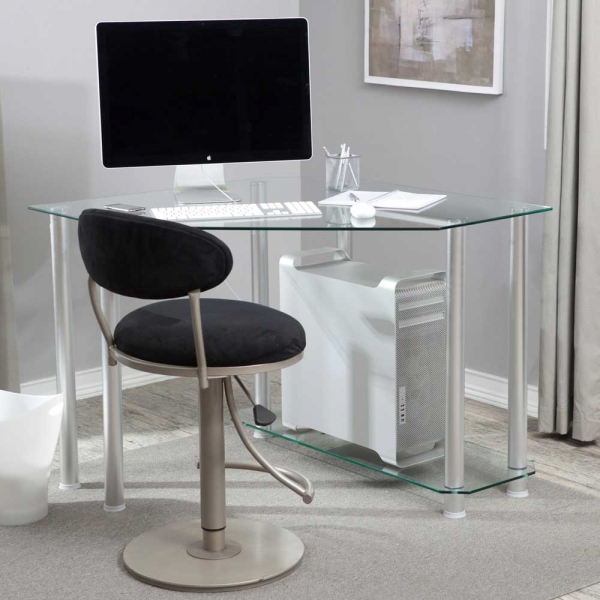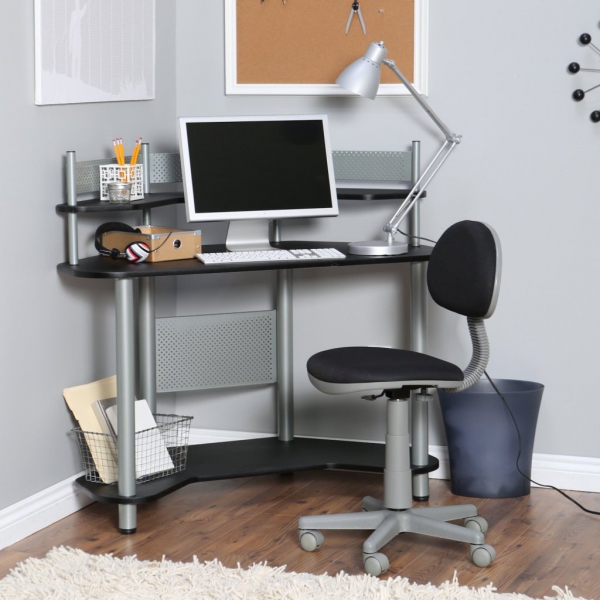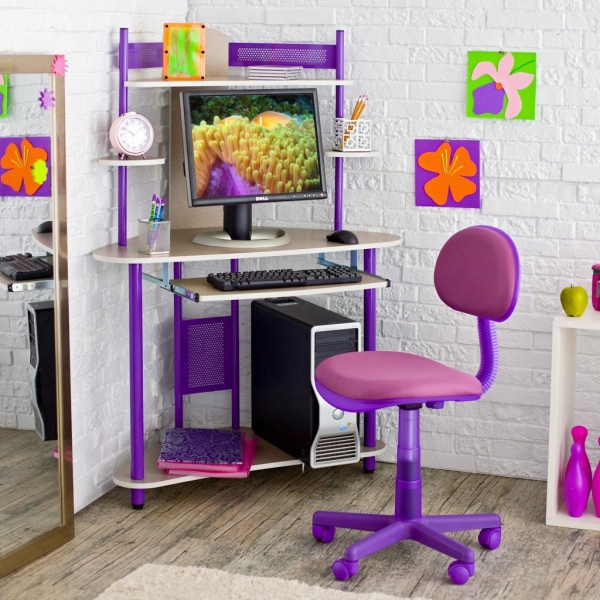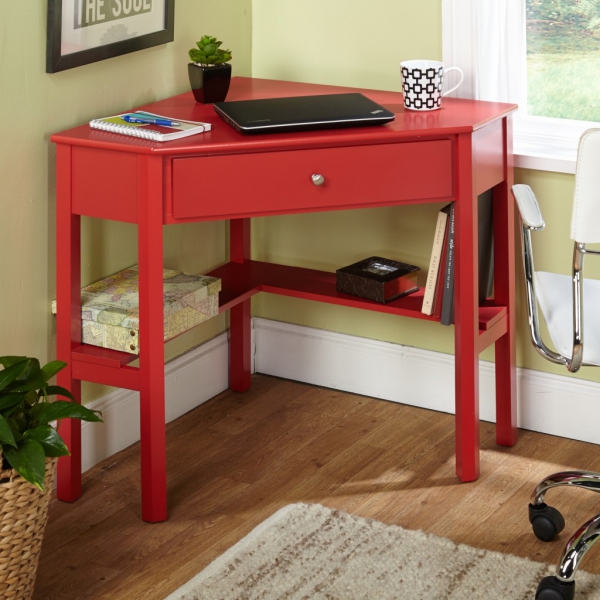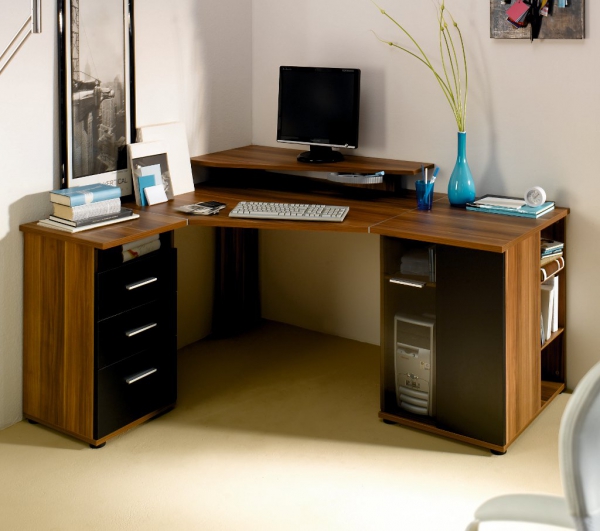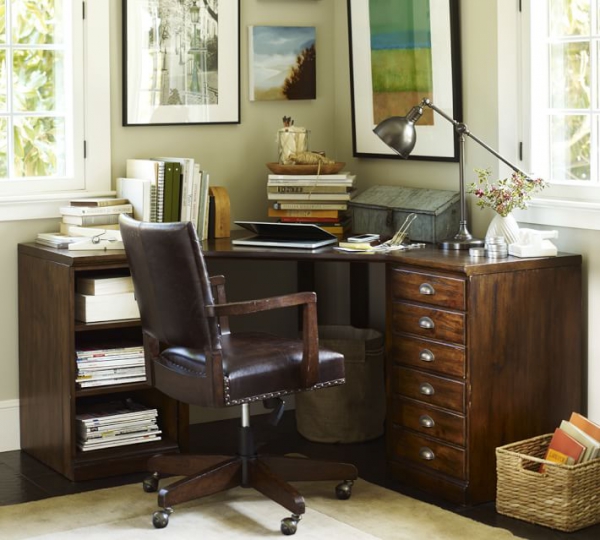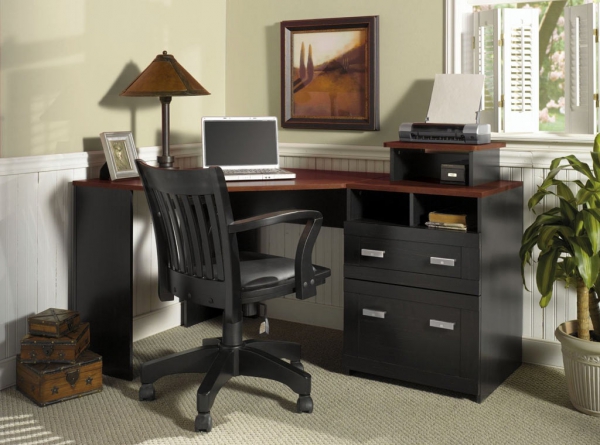 Images found here