If you have a limited space in the office or you chose to work from home, we want to show you some really practical and beautiful small desk designs that will add style to your working environment.
Since the computers are getting smaller each year, so are the office desks and working surfaces. In the wide variety of desks we can classify them by their material. Wooden desks are considered as classic. They used to be huge and massive, but modern furniture style has transformed them into really compact pieces with just a few drawers.
Metal desks are some of the most preferred these days. They fit perfectly into any interior and usually come with wheels, which makes them quite functional.
A bit more elegant version is the one with a glass top. It looks really great, but you have to be careful not to drop anything heavy on them.
Lacquered desks are usually added to modern style studies and home offices. They could be painted in vivid colors to brighten things up in the office.
Our most favorite desks are the acrylic ones. These transparent pieces seem to float in the space and somehow add an artistic touch to the interior.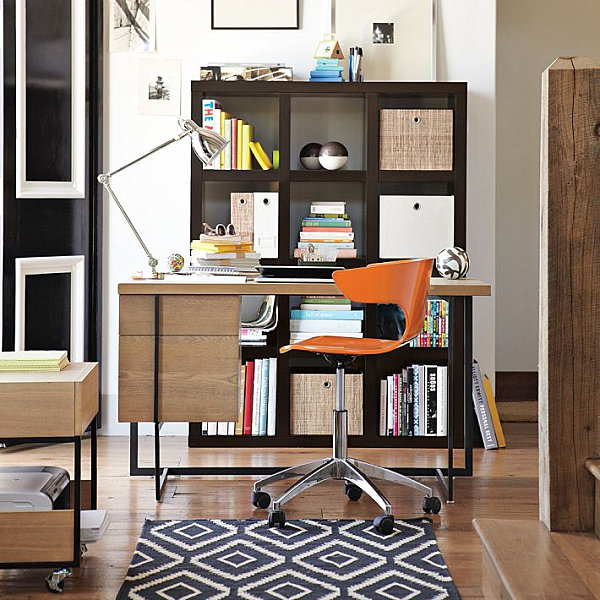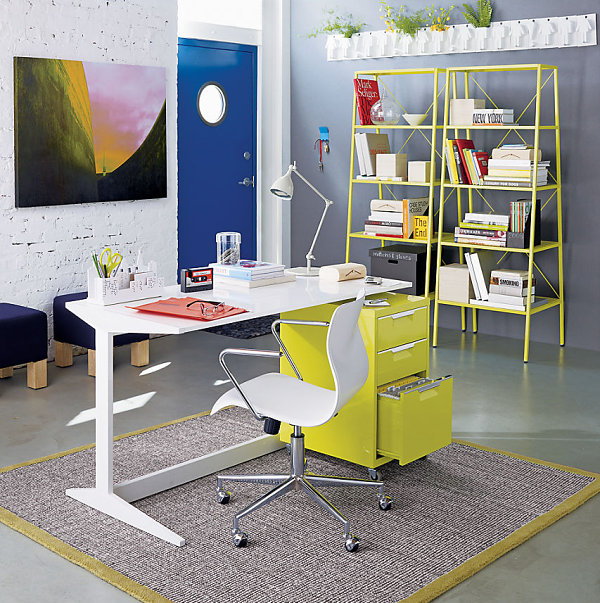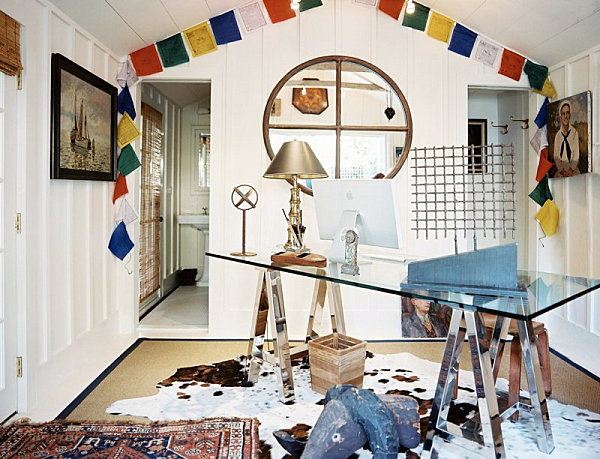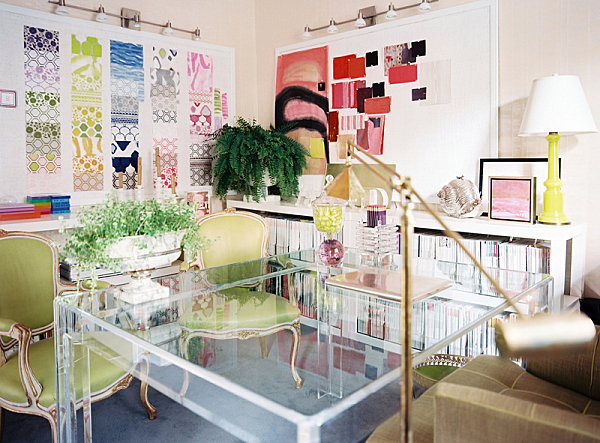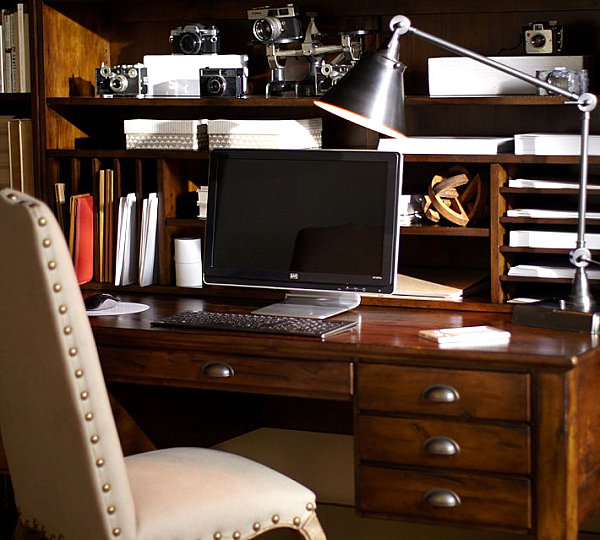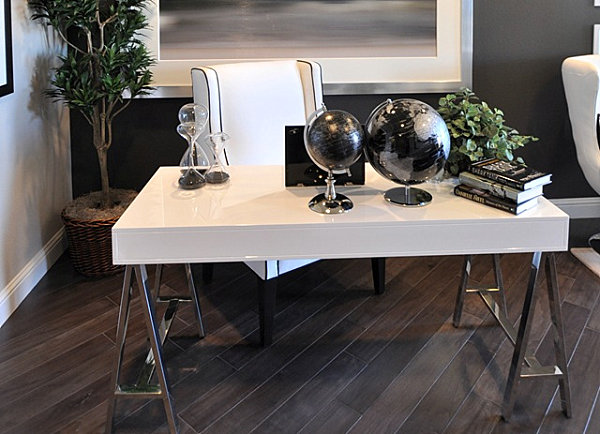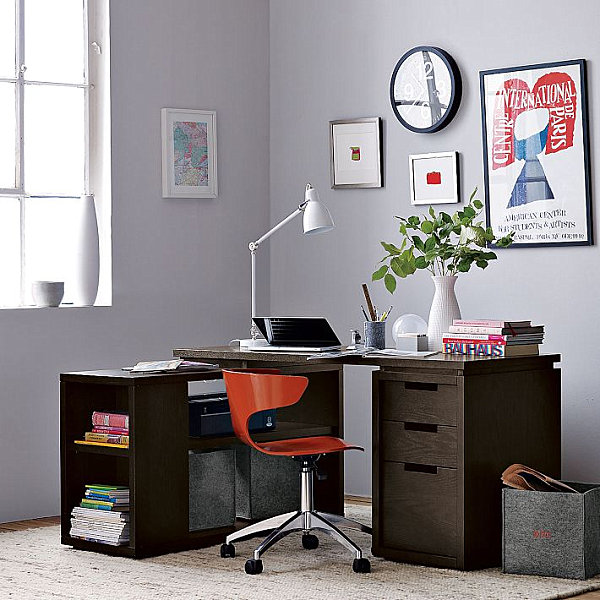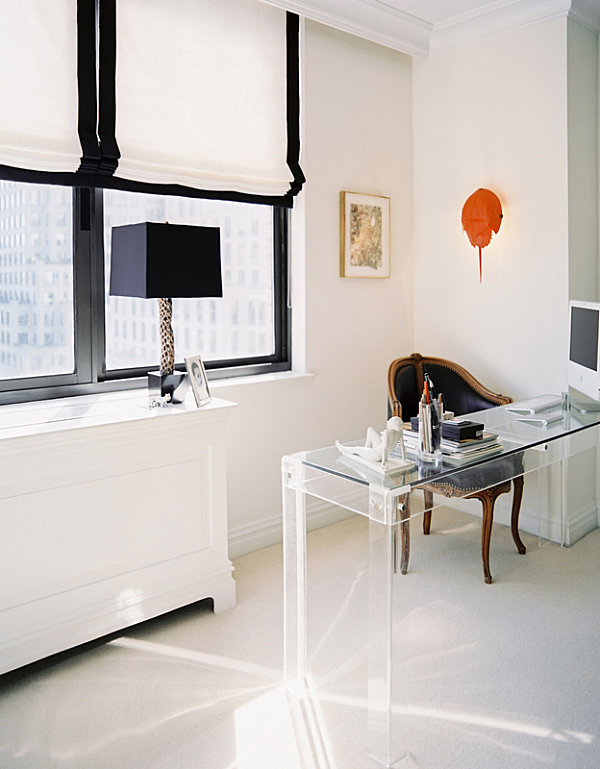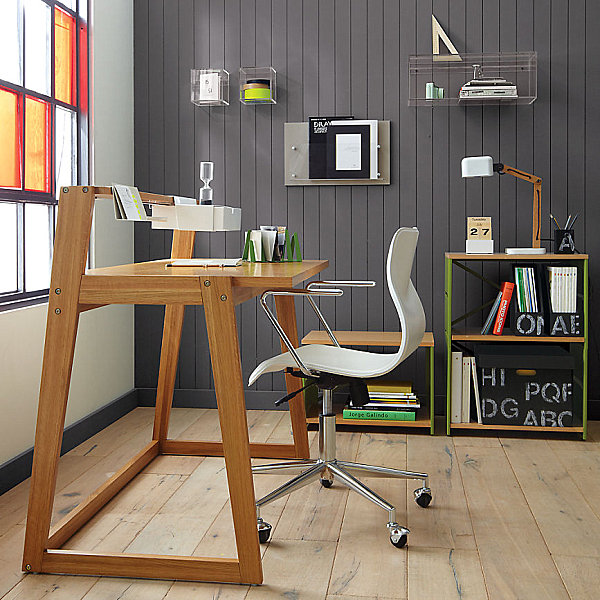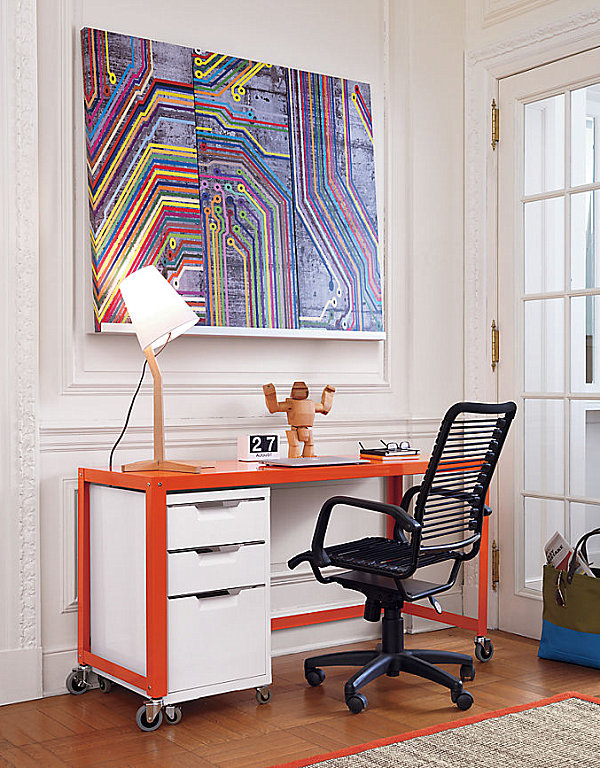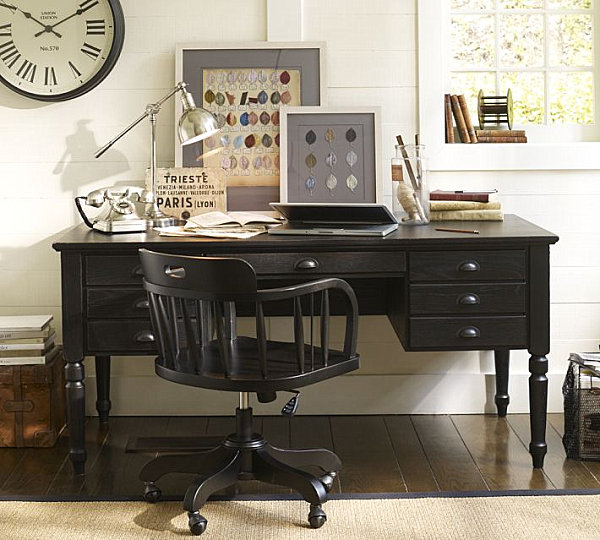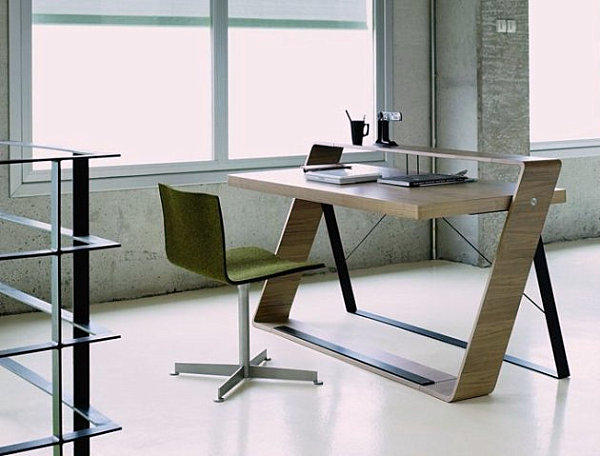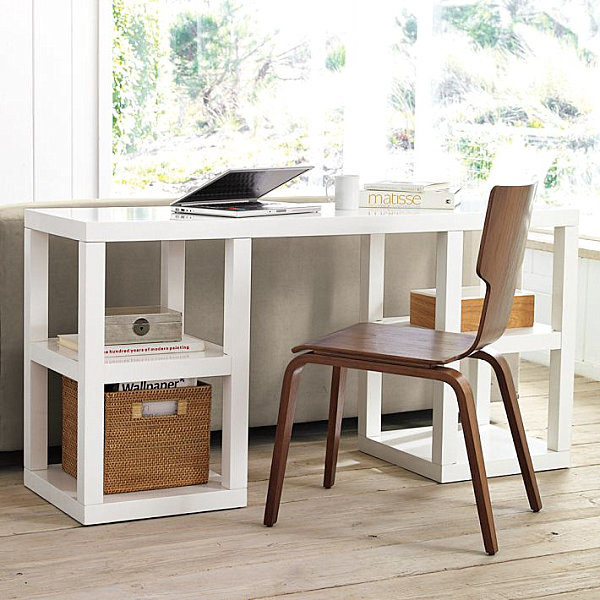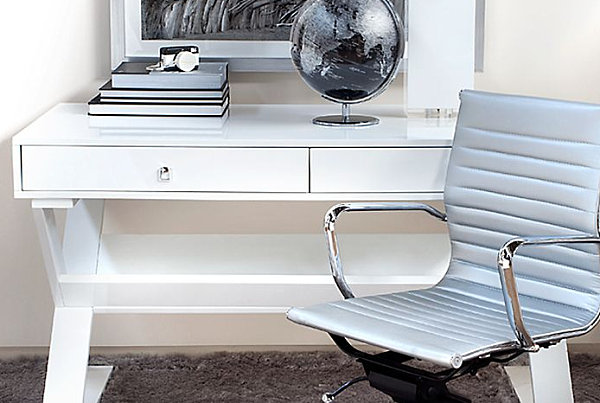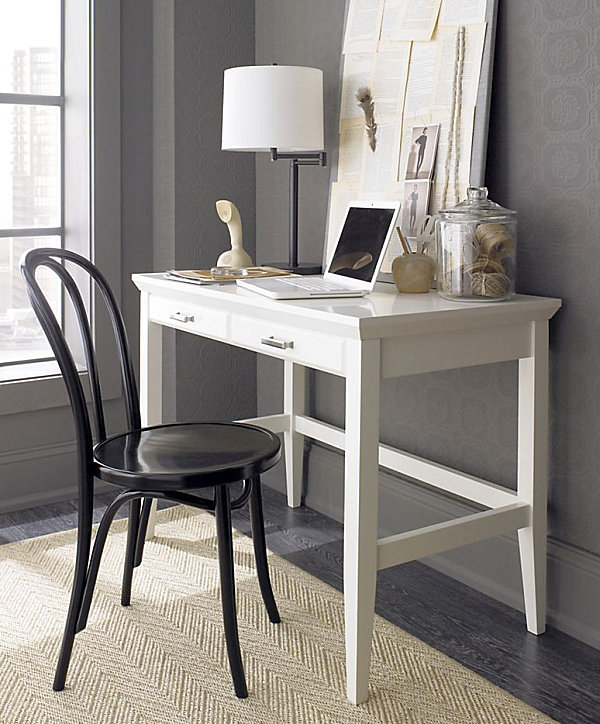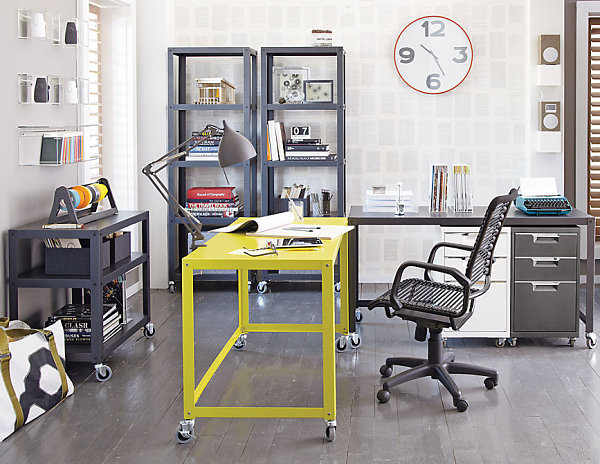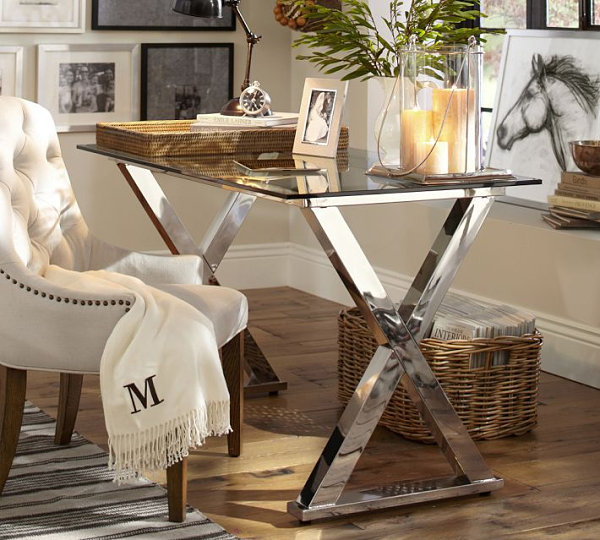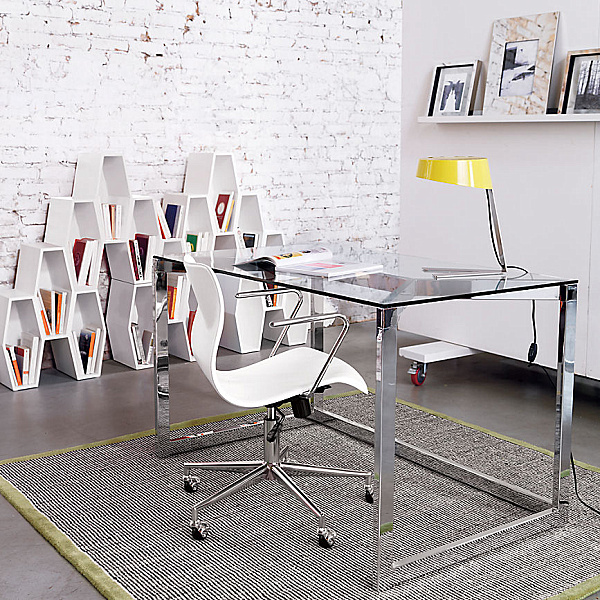 Images found on Decoist