Every homeowner's dream goal is to maintain a home that can have exquisite décor along with the ability to store all of their valuables seamlessly and stealthily. This goal insures that the beauty of their home design continues to shine through without any eyesores. Want to know a little secret? This goal doesn't have to remain a dream! Thanks to Italian designer Gloria Colleoni's modern wood console, it's a lot easier to merge modern décor with practical storage options.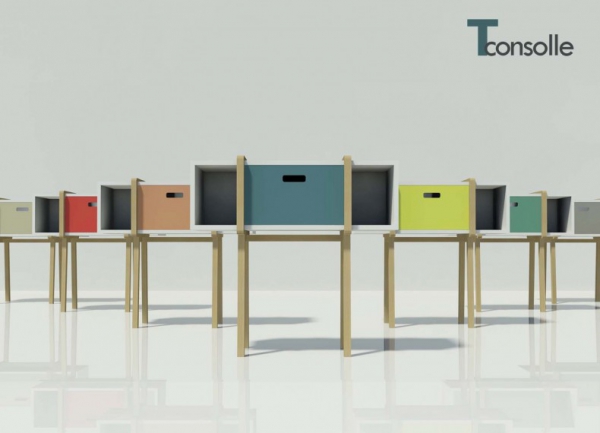 Known as the "Tconsolle", this modern wood console was produced by Formabilio and created with the minimalist style in mind. Made of nothing but finished wood, this console is held steady with two easel-like legs, which Colleoni decided to make one of the spotlighted features. The accented block creates great contrast with its surrounding panels on both ends, which can showcase anything you want intentionally shown. Because of its simplicity, it also has the ability to be placed in multiple parts of your home depending on where you need it.
With just a pop of color, this modern wood console packs a big punch. We are hoping that this is just a glimpse of what more is coming in the world of storage furniture!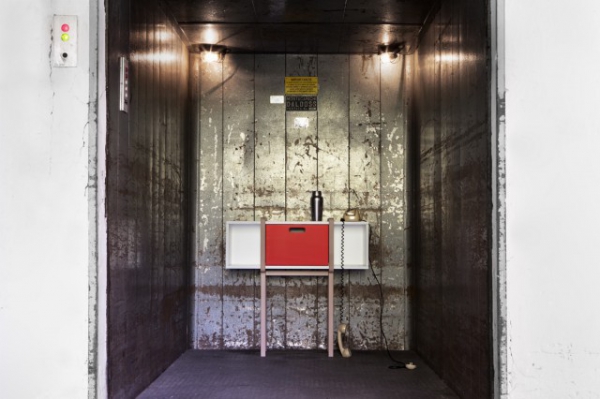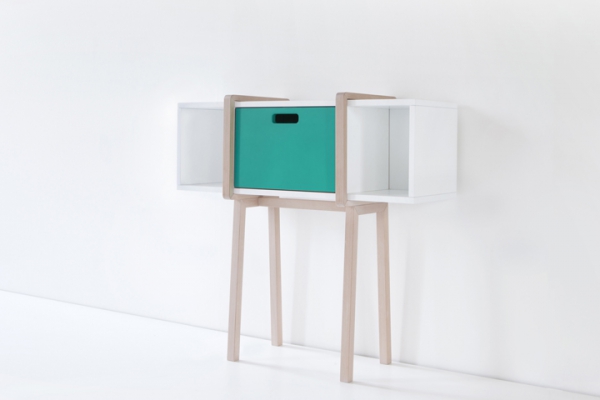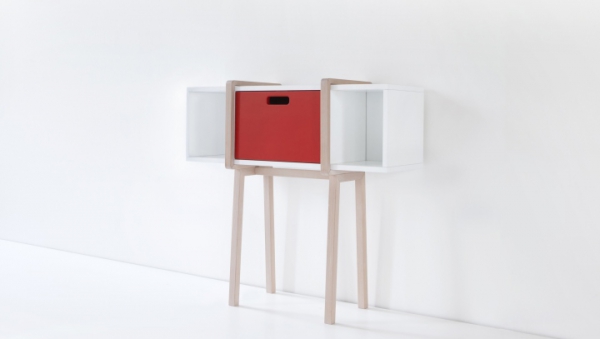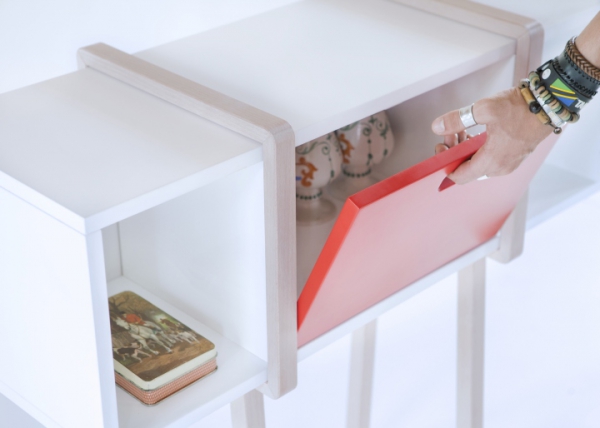 Images submitted via email