Contemporary minimalism finds stunning expression through these beautifully and sensitively crafted pieces of furniture from Rafa-kids. Celebrating individual eccentricities, clean and sharp profiles and the organic intricacy of Finnish birch wood, the K-Desk and X-Stool are undeniably innovative and simply modern in their outlook and design. Great to organize and accessorize your work and space with, this desk and stool adapt and align with pretty much any space, theme and lifestyle.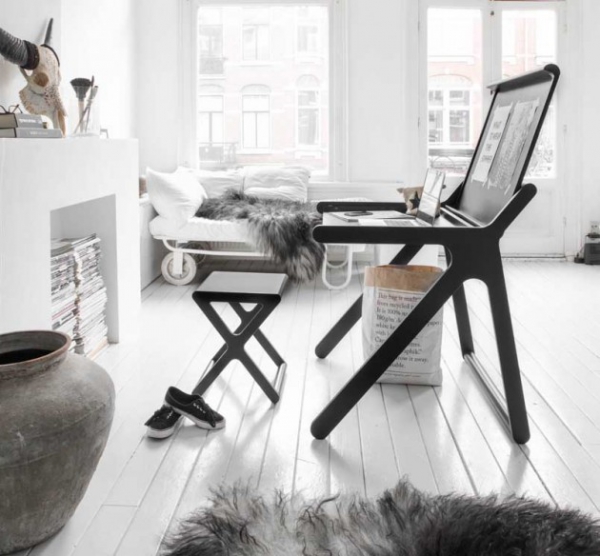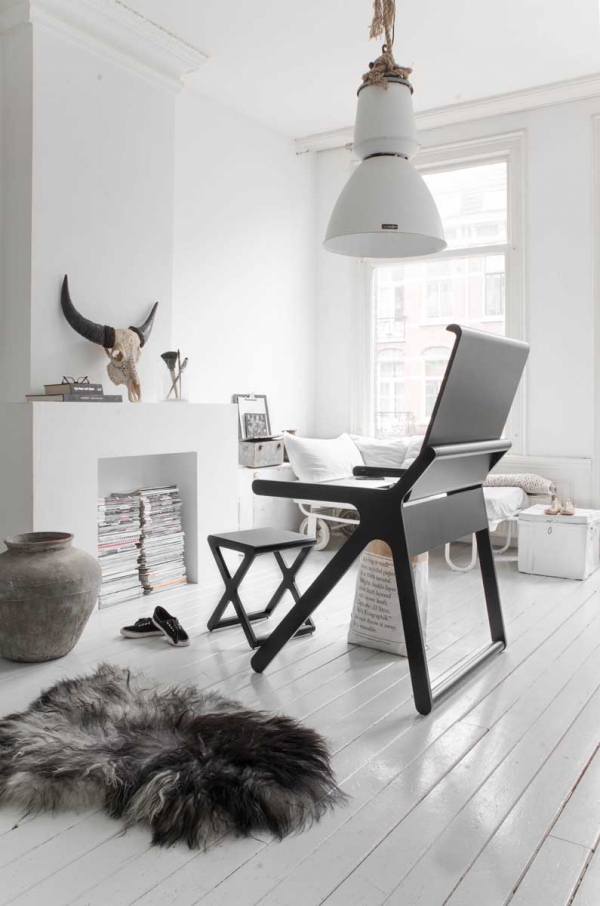 The K-Desk has been carefully designed to conceal all connectors and screws, which along with its rounded corners keeps it soft in profile and touch. The desk unfolds to reveal concealed storage and a vertical message board for ideas, information and inspiration. So no matter how messy a worker you may be, the K-Desk keeps your workspace clutter free and organized. The X-stool is drawn out in similar Scandinavian strokes – robust and sturdy yet light and minimal in its design. Its smart yet uncomplicated profile allows it to double up as a side table as well.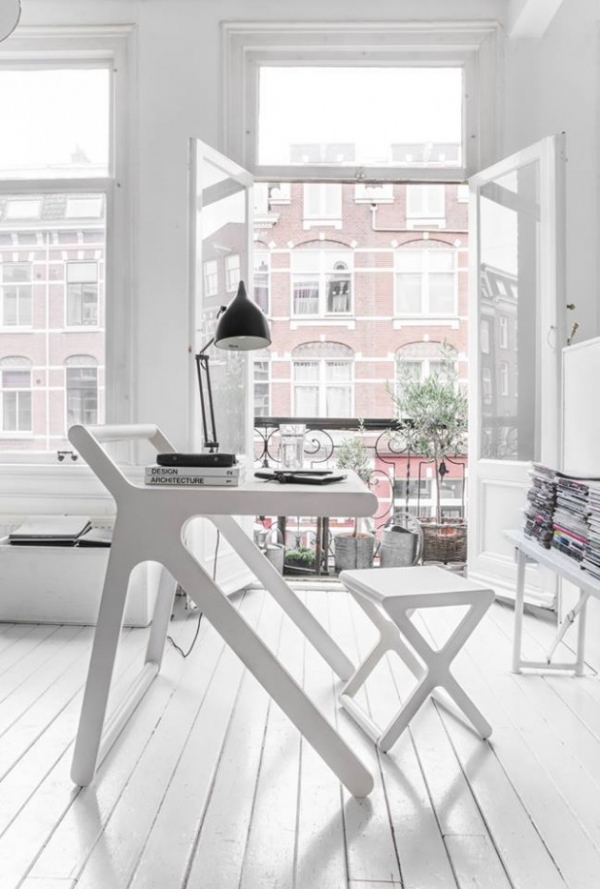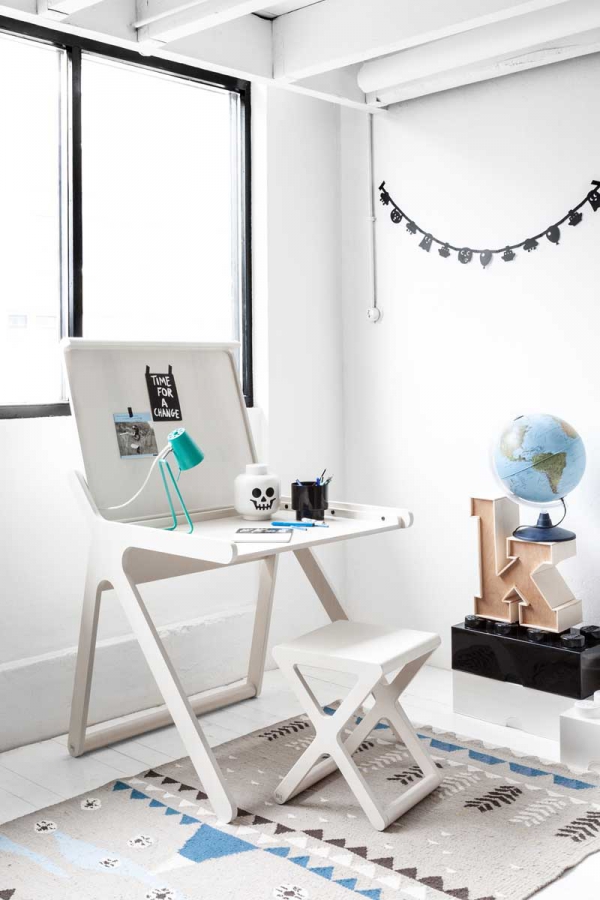 Both the desk and stool are available in three stunning finishes – natural, white and black. The natural finish is protected with two layers of lacquer. Black and white versions are colored with a water-based stain and protected with two additional layers of lacquer.