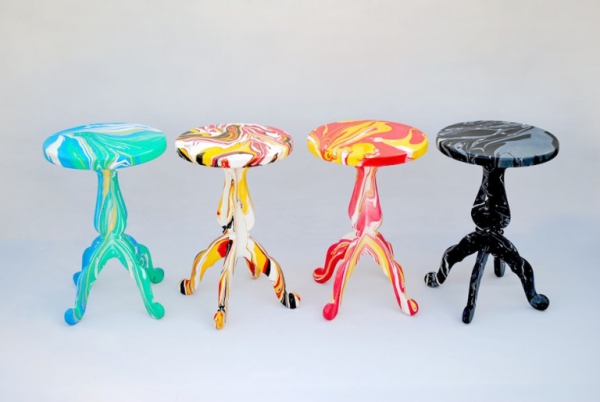 Adding some unusual stools to your home can bring color, fun and a funky touch to almost any room. We love these designer stools from Metafaux Design, who are based in South Korea. The technique used on these colorful and attractive stools is called marbling for obvious reasons and there will never be one piece of marbled furniture the same as any other. Marbling is easy to do at home and creates original effects each time you dip anything in the marbling solution.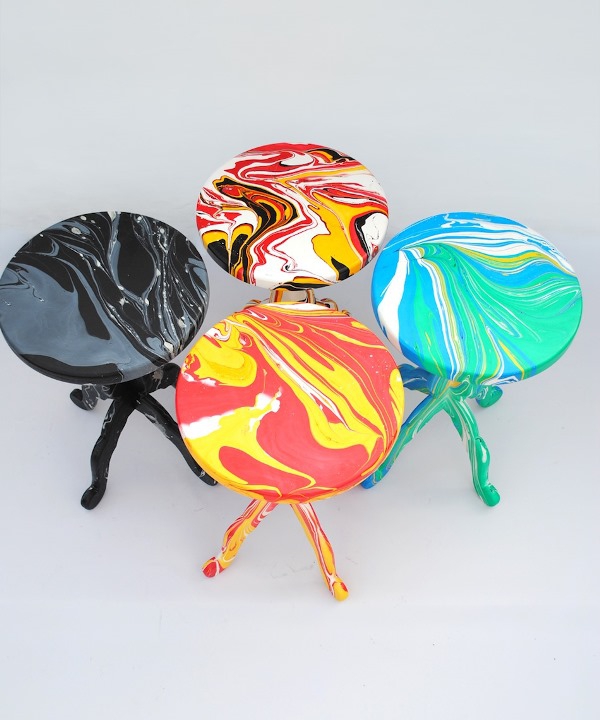 These fantastic stools come in one basic shape and many different colors, you can mix and match for a random effect or pick stools that compliment your current color scheme. They certainly liven up a boring room and add a focal point that will be noticed by everyone who sees these brightly colored designer stools. Marbling has been around for a long time and the clever team at Metafaux Design have combined a standard stool that can be used for many events with beautiful colors that bring out the best in any room.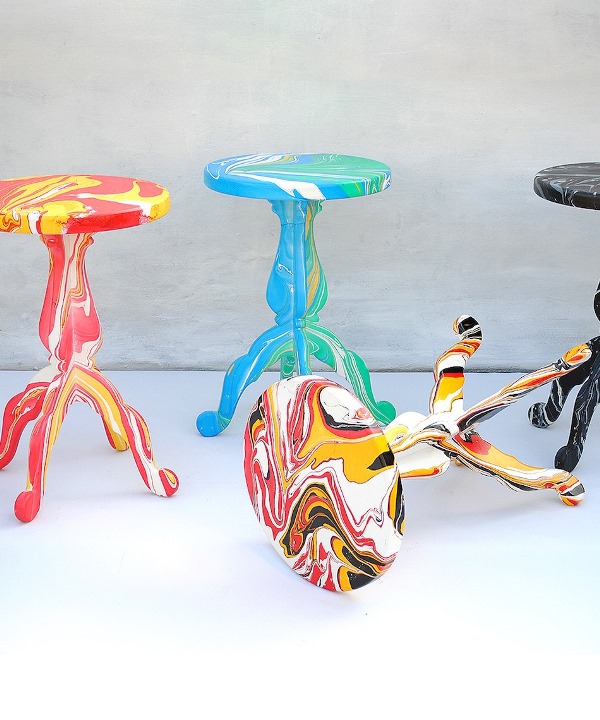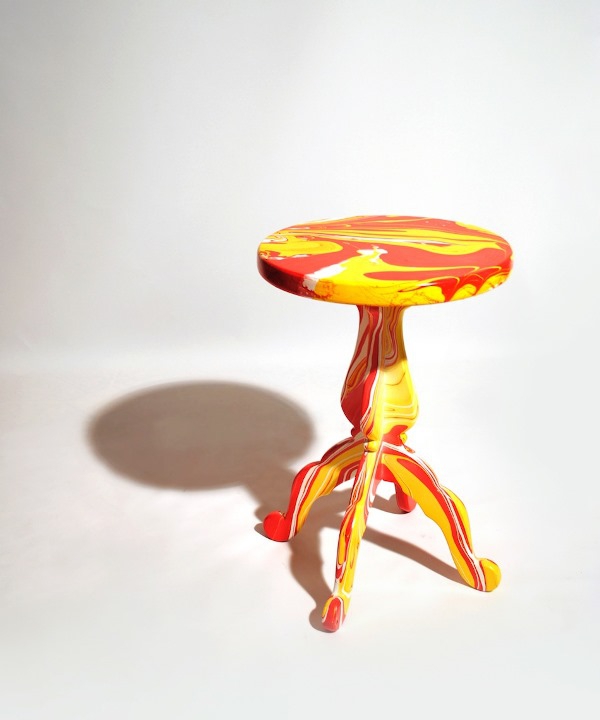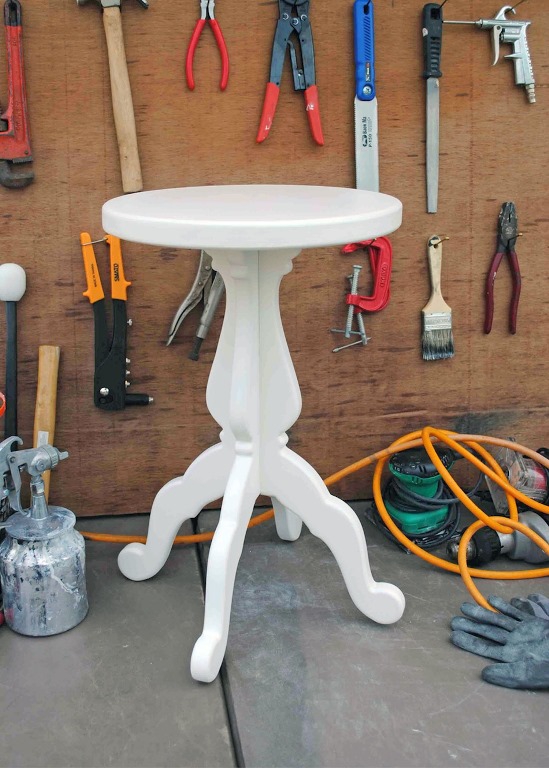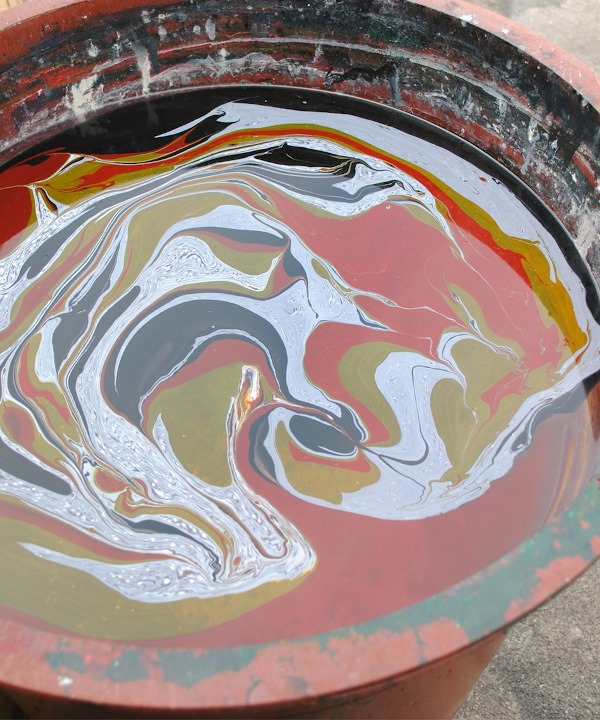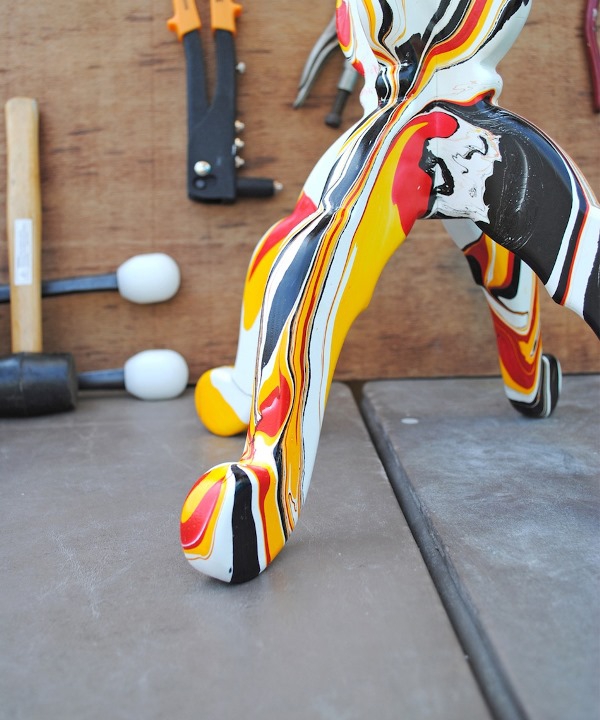 These designer stools are made for fun and will be a firm favorite of visitors to your home. Alternatively they would look amazing in a modern office and bring cheer to the workforce. Marbling may be an old technique but we think these designer stools will prove to be popular.