Exhibition designer and BLESS store resident, Mira Schröder combines spatial utility and a keen eye for aesthetics into the crisp, clean lines of the Desk Bed. Built for modern living, which is often reserved on space but big on ideas, this smart piece of furniture guarantees to transform a space and its vibe with a gentle flick of its surface. Easy to adapt, this convertible desk saves you a lot of space and hassle, helping transform even the tiniest of apartments into a stylish dream home.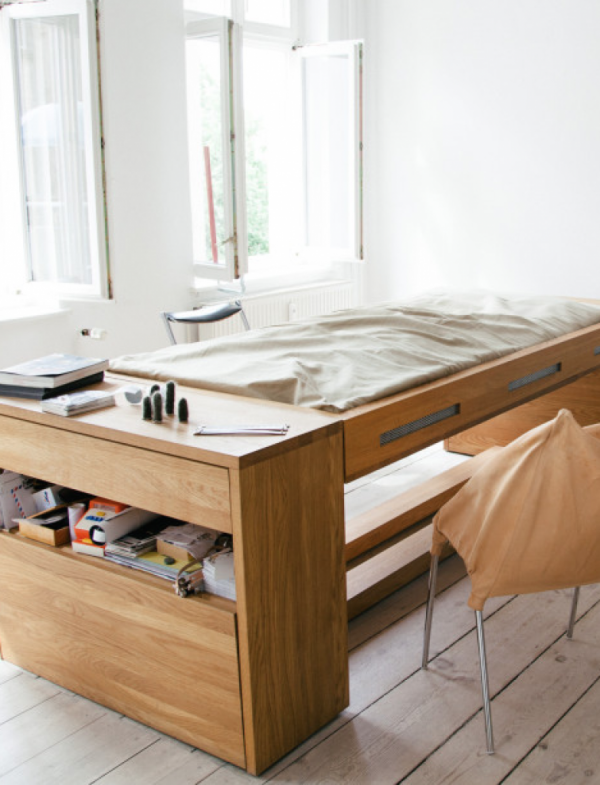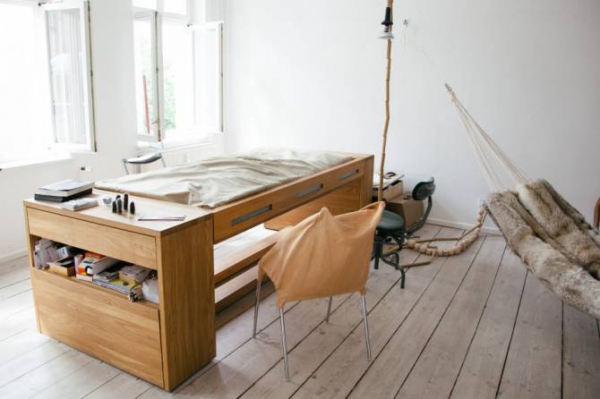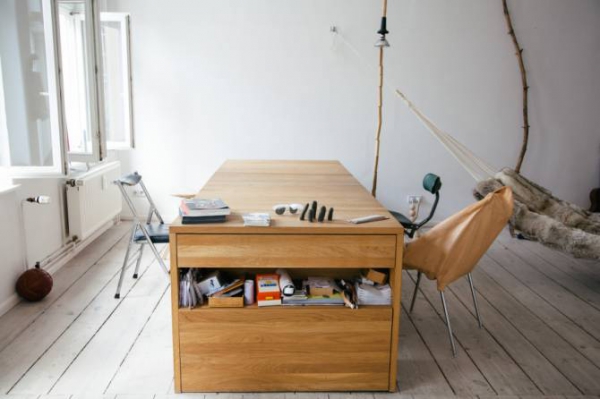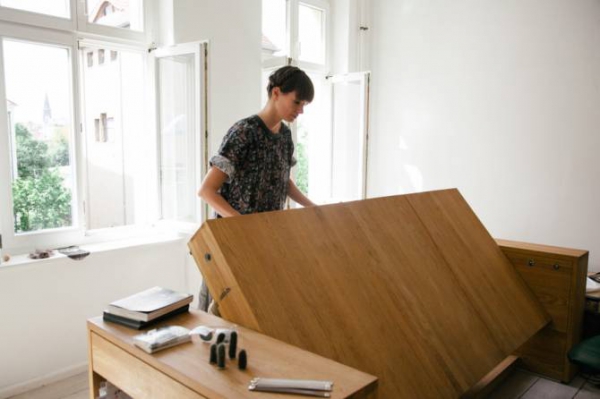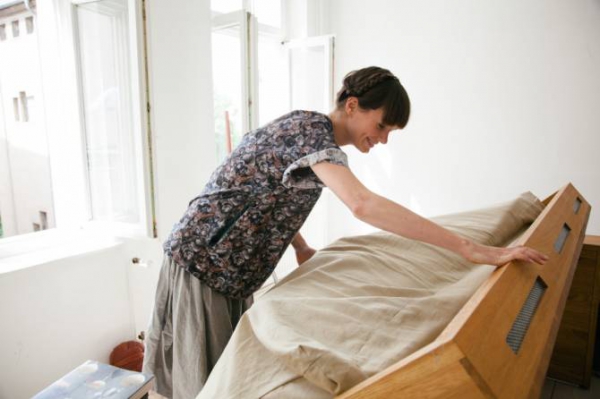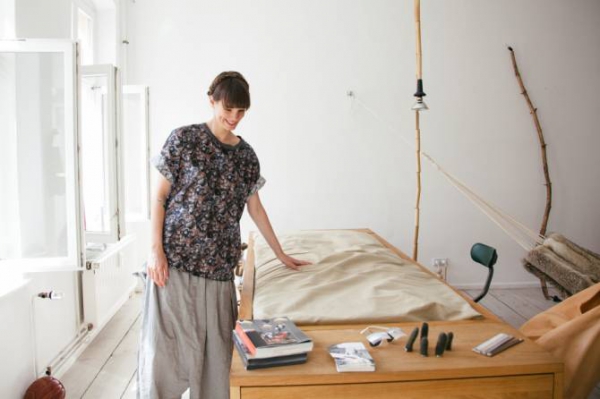 The Desk Bed works on the simple principle of combining the bed and desktop surfaces into one, collating these back to back to merge the two functions into a singular piece of furniture. By itself, this convertible desk offers a sleek and generous work space, articulated into a clean and uncluttered silhouette. But a swift turn of the table top, mounted on a rotating contraption, and voila!
A comfy hidden bed emerges – complete with sheets and mattress. The sheets are even latched to the underside of the table to keep them in place, and allow for sheer ease when making your bed.
So whether you fancy a nap in the middle of the day or are pulling an all-nighter at work, need to squeeze a lot more into your limited area or are just in the mood for a functional tidy up – the Desk Bed may be just the solution for you and your space.