Today, we're going to take a look at some antique furniture. This beautiful place is located in Madrid and it is a combined home and antique showroom.
The bright white interior looks absolutely fabulous with the dark hardwoods, wooden furniture, and gold accents. A simple wooden table, with a fabulous shape, is surrounded by opulent caramel chairs with luxurious gold detailing. The frames, on the white fabric, neatly placed on the table, are an elegant touch, and the chandelier is phenomenal. The antique furniture in this room is out of this world, we are in love with the dresser and the armoire. The white table, simple flowers, and white curtains, were a wonderful choice, allowing the antique furniture to shine.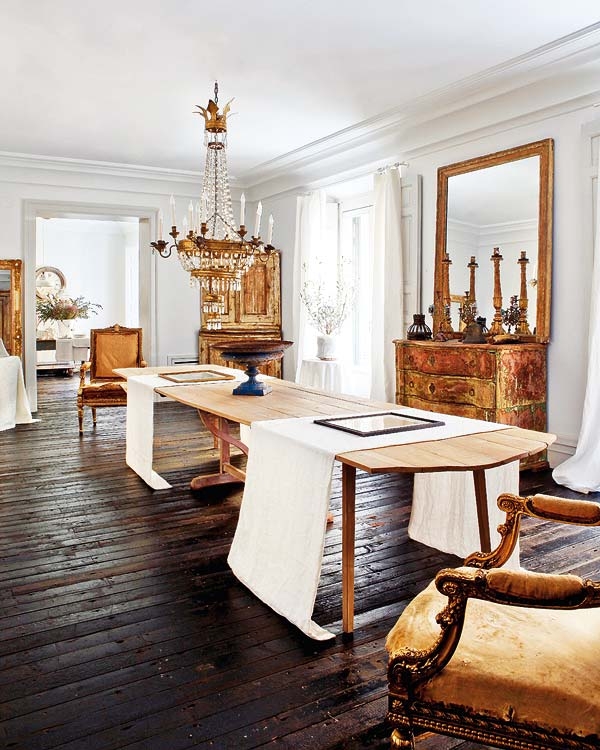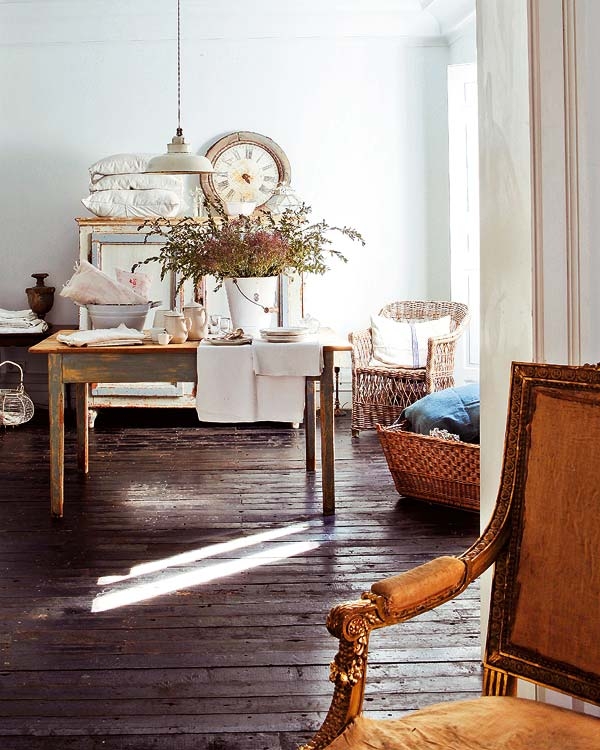 This room is about as charming as it gets. The distressed table and the stunning flowers, framed by a simple white ceiling light, create a significant amount of interest. Towards the back of the room, the light theme continues with a worn cabinet, a lovely clock, and a stack of pillows. The wicker chair is positively fantastic.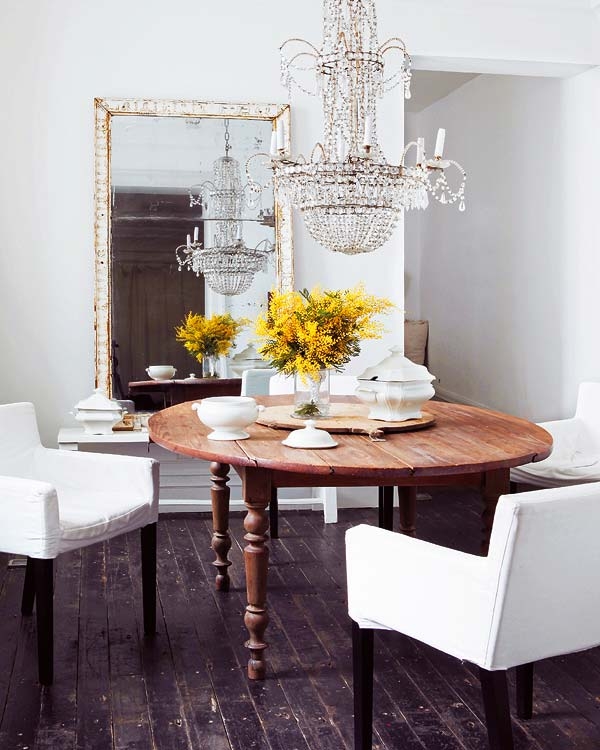 This space has a bit of a glamorous modern touch, even with the antique accents. A circular wooden table is surrounded by sleek white chairs. The bright white walls and the dark hardwoods continue, bringing a wonderful contrast to this outstanding room. The chandelier can't be called anything other than breathtaking, and the yellow flowers are the perfect pop of color.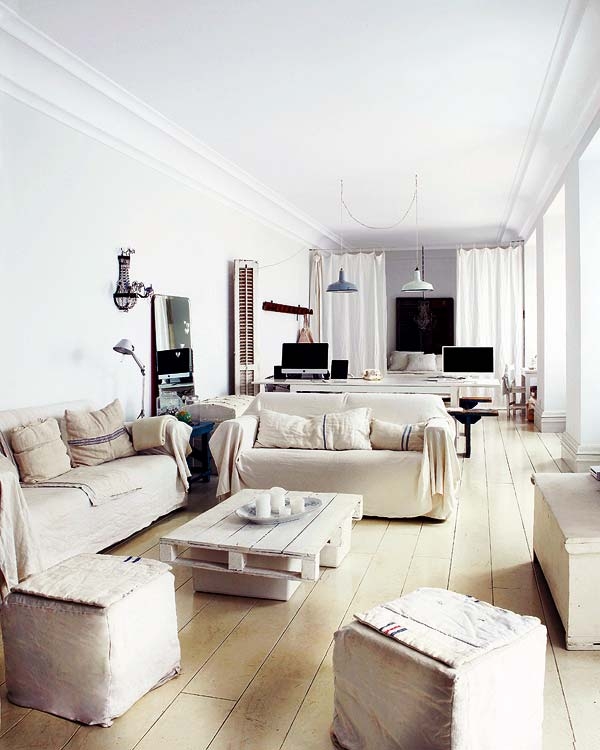 The wide hardwoods, the slipcovers, and a unique coffee table give this room an amazing laid back touch. The coffee table adds a haphazard feel to this space, bringing a bit of personality. We love the simple stripes on the accent pillows, they add just enough interest to the light color palette. The workspace towards the back of the room is beautiful, functional, and bright.
Simply gorgeous.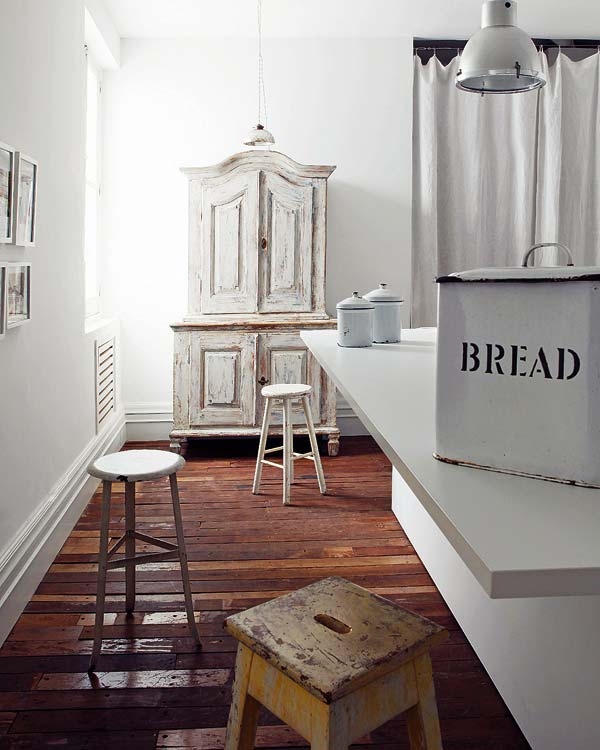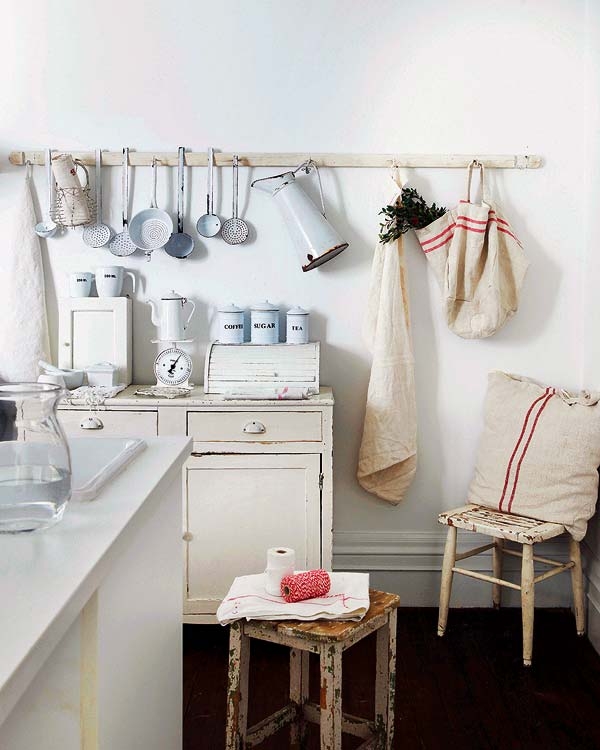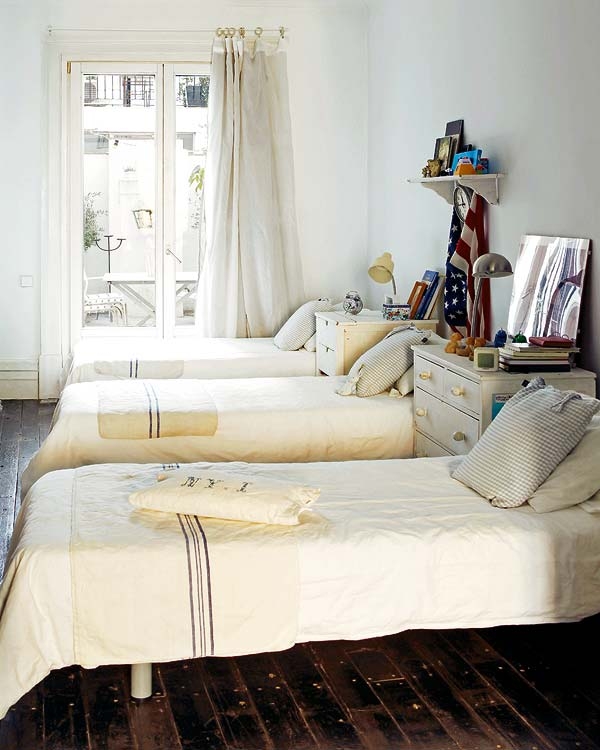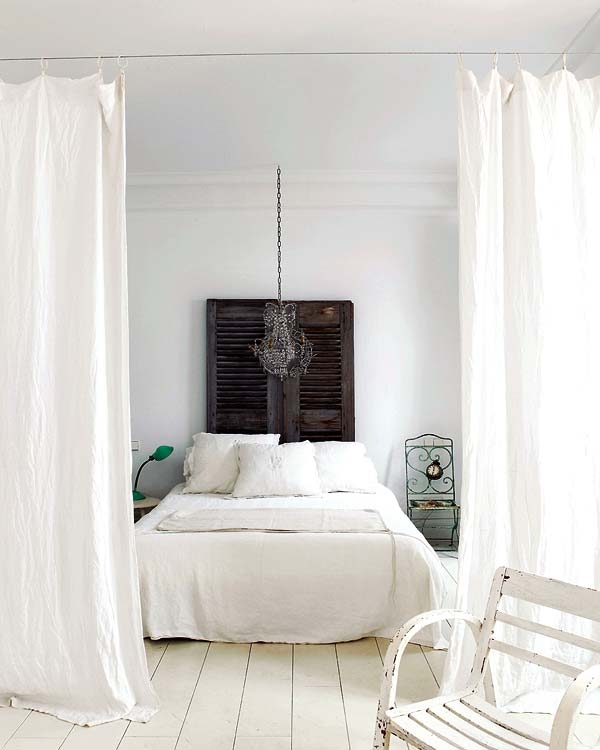 Images found here