If you've already finished remodeling your new fancy home, perhaps it's time to spice up the crib of your furry friend as well.
And what better way to show your affection and care than by building it a new doghouse yourself?!
To make sure it will complete the modern style of your home, you better choose a contemporary doghouse design, just like the one we'd like to share with you today.
Building a DIY doghouse might sound like an impossible thing to do, but trust us, you can handle it!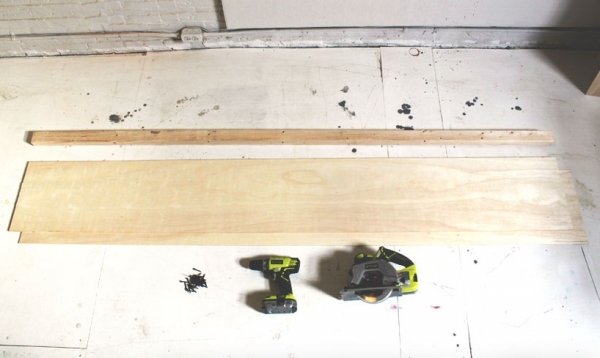 What do you need to build it?
a  4' by 8' sheet of ¼" birch veneer plywood
2x3s and 2x2s to make the angled support blocks
cordless drill
circular saw
How to build a DIY doghouse?
Measure your dog so you know what size triangles you have to cut. They should be the same height of your sitting dog
Since the doghouse is made from equilateral triangles you have to measure, mark and clamp the two boards together
Cut the plywood in triangles
Measure and cut the angled support blocks
Sand the edges using a200 grit sandpaper
Assemble the pieces by screwing the angled blocks to the plywood triangles and then screw all pieces together
To ensure a nice entry cut several of the plywood triangles in half
For some extra support add in additional wood blocks to strengthen the doghouse
The cutie you see in the pictures is called Fletcher and belongs to the respectful inventor of this stunning doghouse design – designer Ben Uyeda from HomeMade Modern, sponsored by RYOBI.