This modern bookstore is as creative as they get; articulated in a defunct 15th century cathedral, it weaves the delicate beauty of the building into its retail experience. Designed by Utrecht based BK. Architecten, the 'Waanders In de Broeren' is a unique bookstore located in the Dutch municipality of Zwolle and stands as a striking example of clever and charming adaptive reuse. Offering seven hundred square meters of retail space, the design preserves history while producing new and contemporary identities.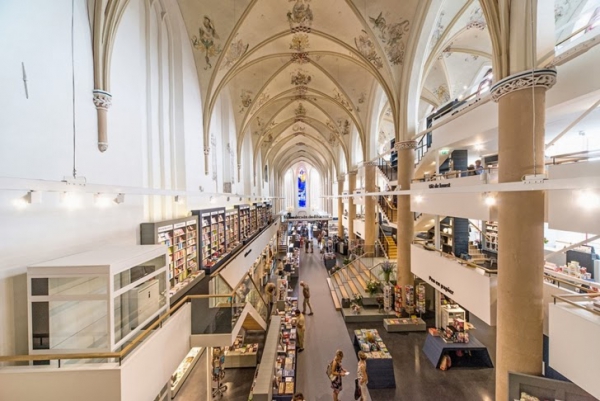 Anchored in an intention to preserve the beauty and detail of the architecture, the retail store is housed in an independent structure that wraps carefully around the cathedral elements without bearing down on them. The paintings and features are therefore celebrated in their original glory in the design, as is the 19th century organ housed in the cathedral. What results are three sprawling floors of bookish indulgence, complemented by an in-house cafe for conversations and deliberation.
The decor of this unique bookstore aligns with the light-washed aesthetic of the cathedral. Whites abound in the retail spaces that seem to float in the expansive volume. The shelves, tables and fittings are modern in tone and accentuate the decor. The design stays away from indulging in too much color with the books providing plenty of diversity and playful variation.
Honoring the old while crafting the new, this intriguing design adds to the appeal of this unique bookstore while giving the cathedral a new lease on life.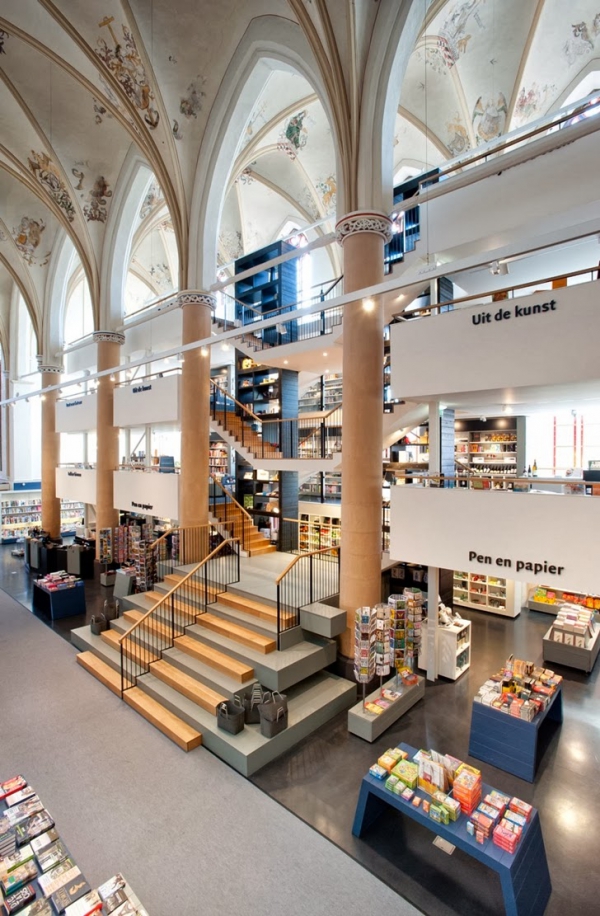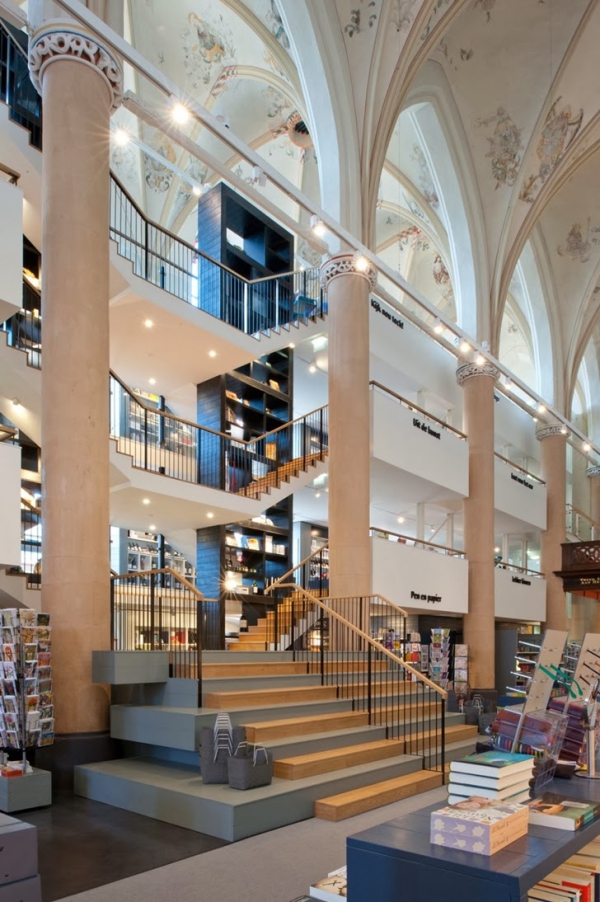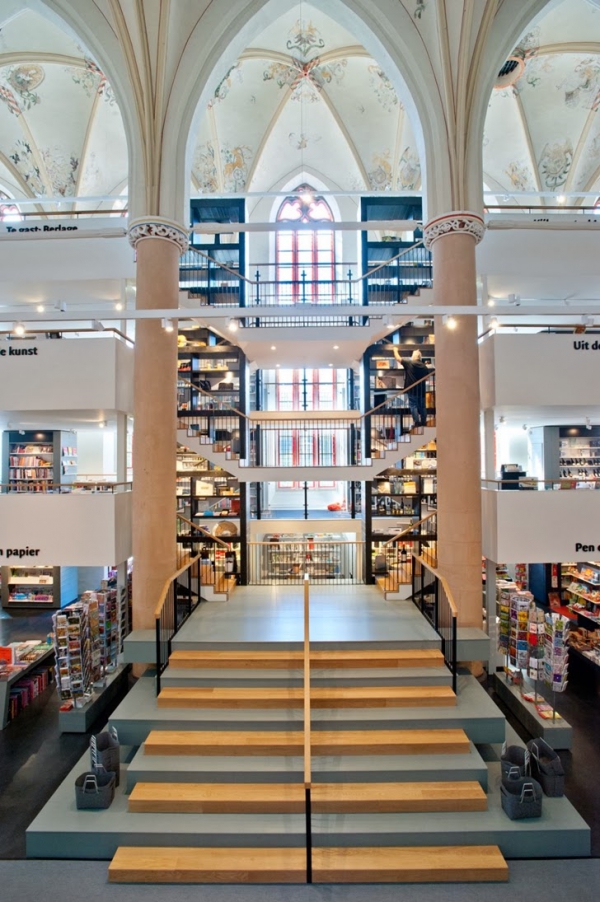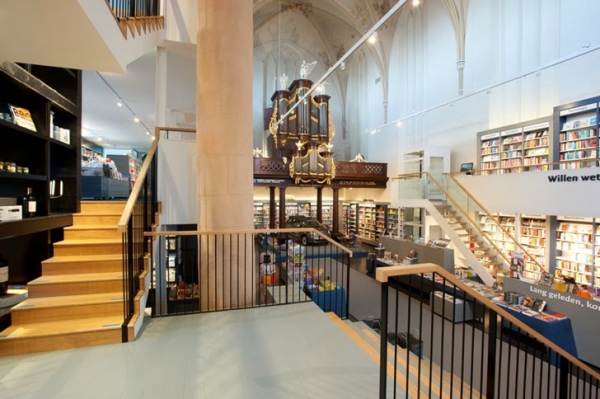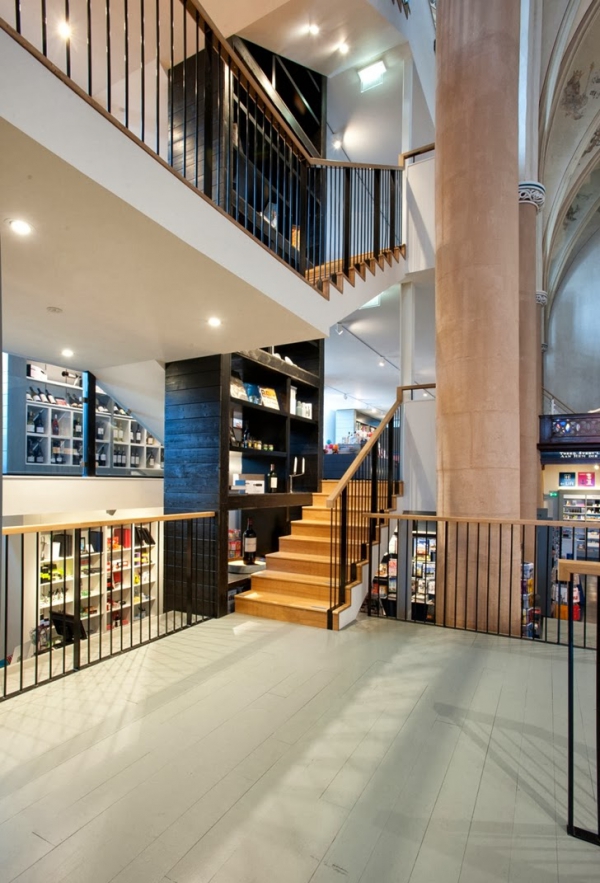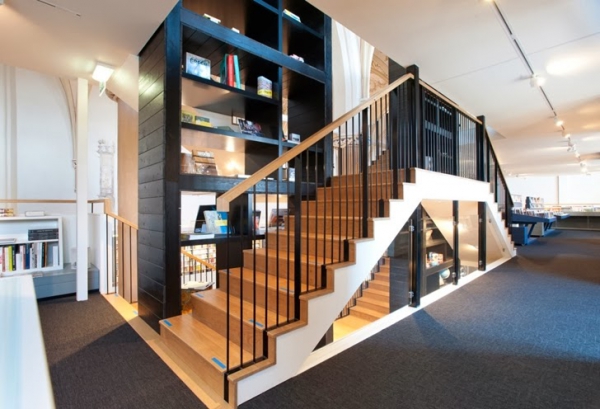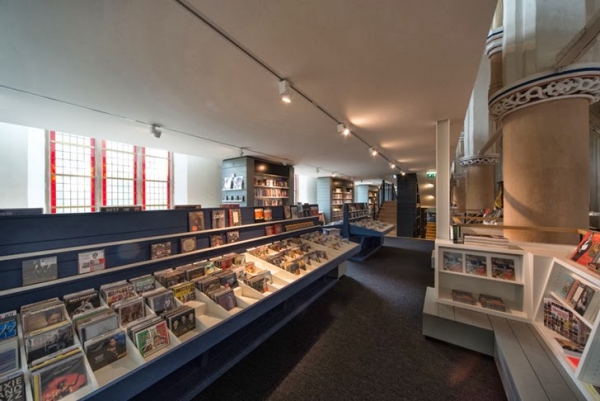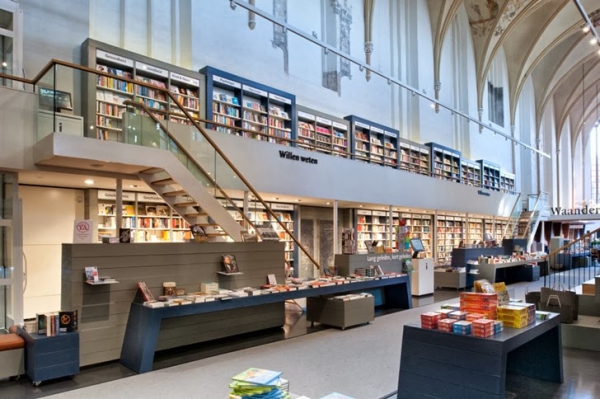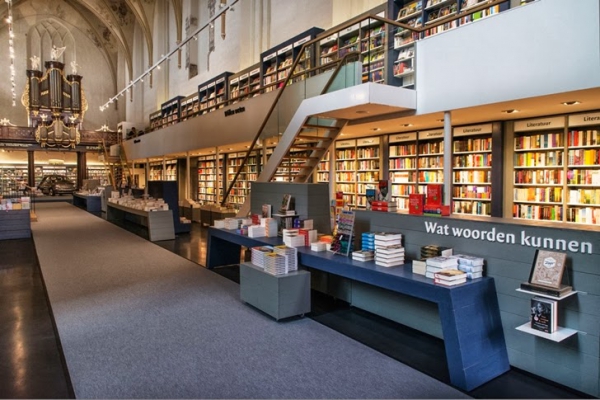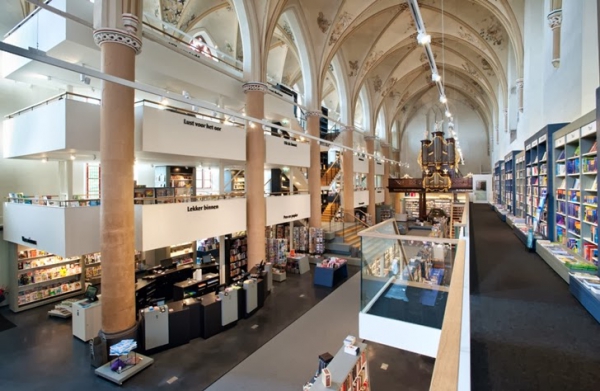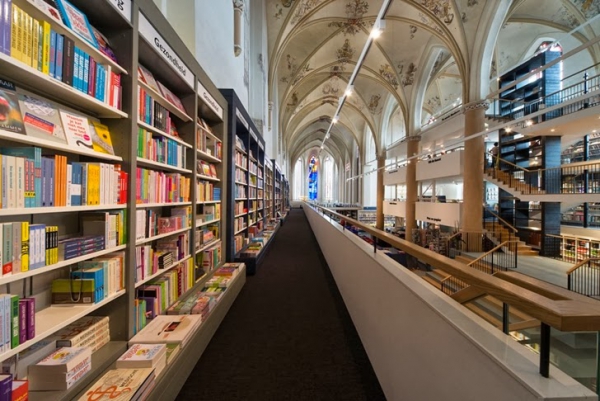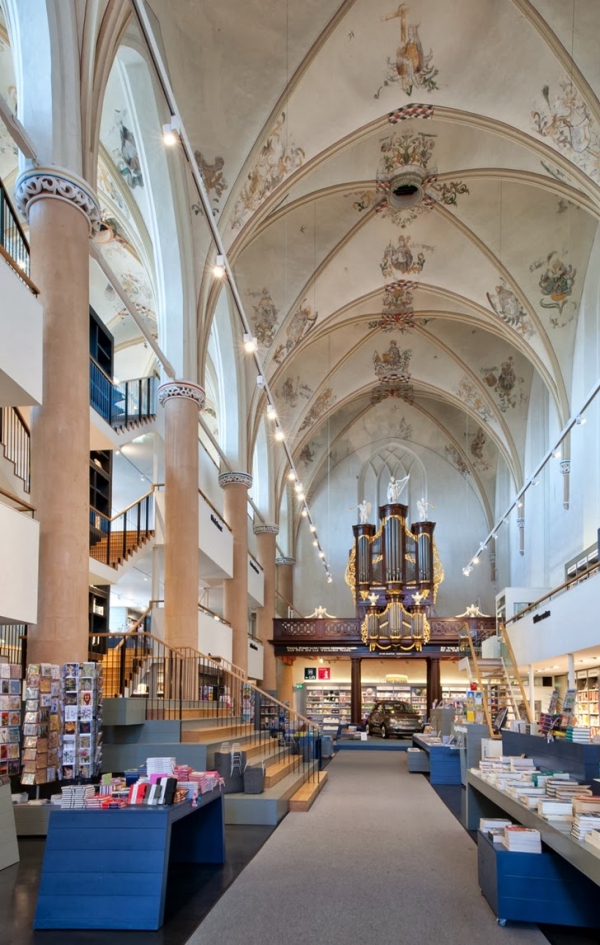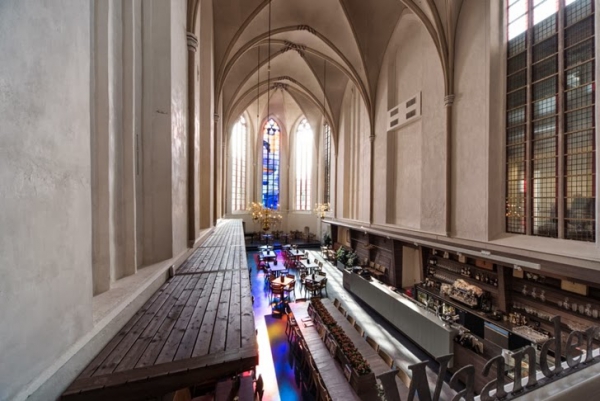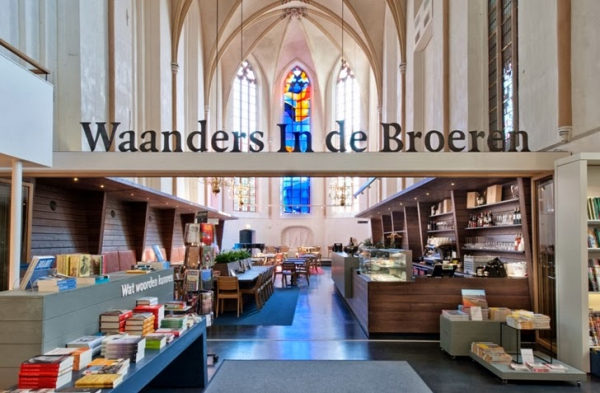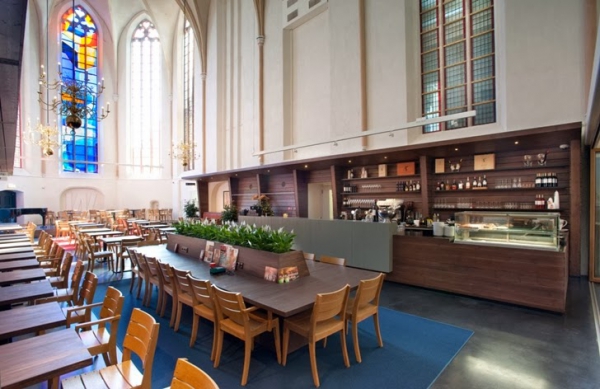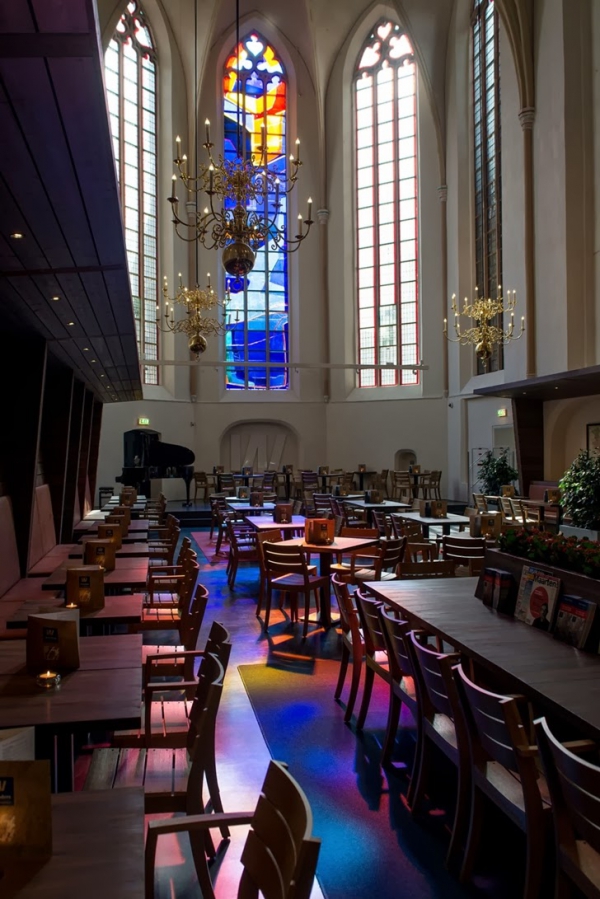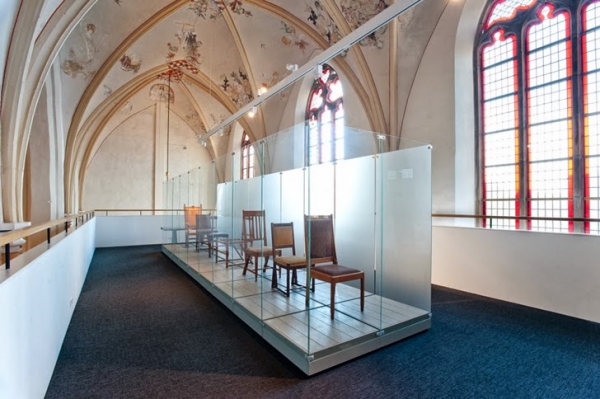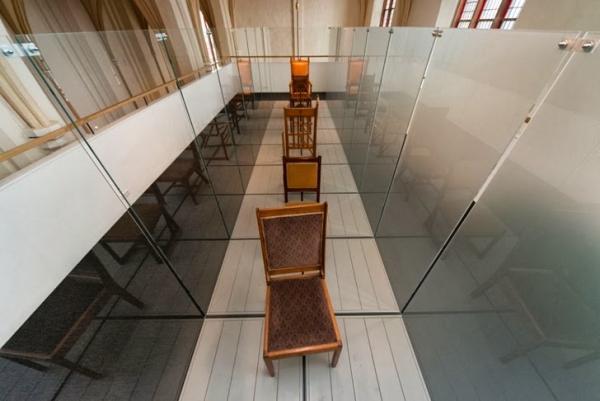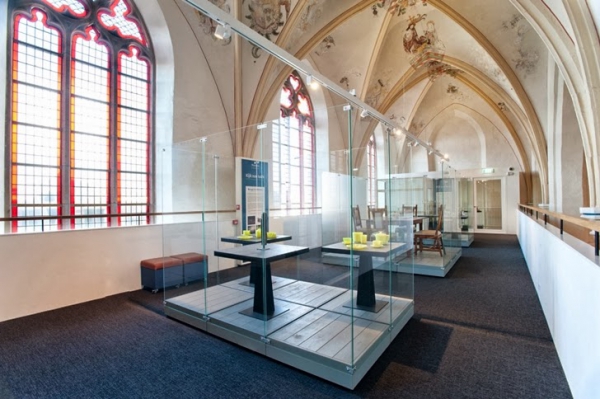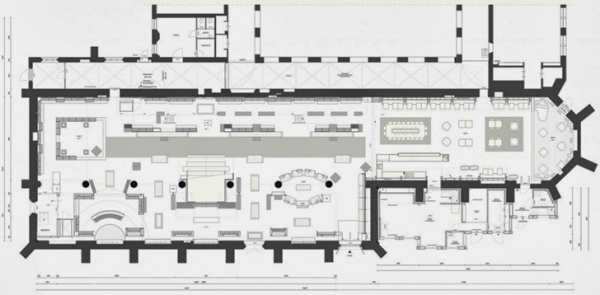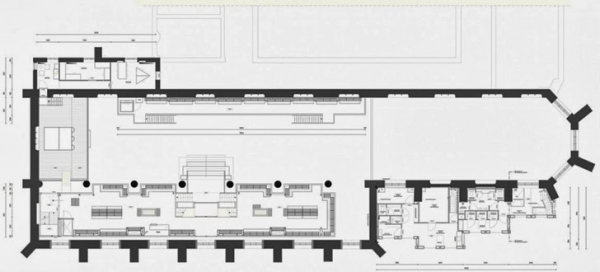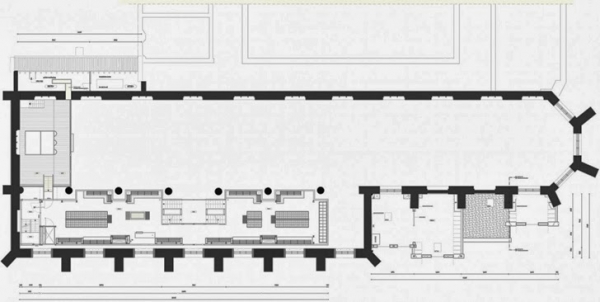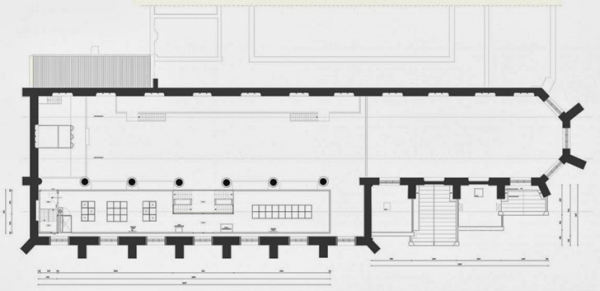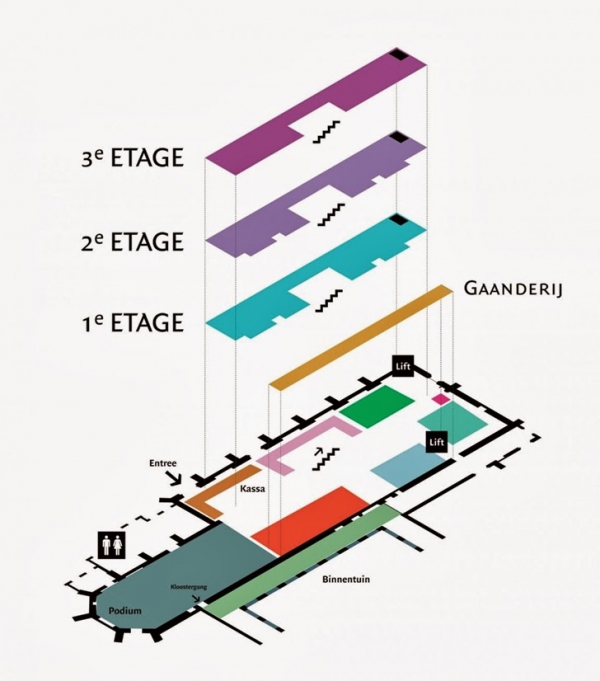 Photos: Joop van Putten & Hans Westerink