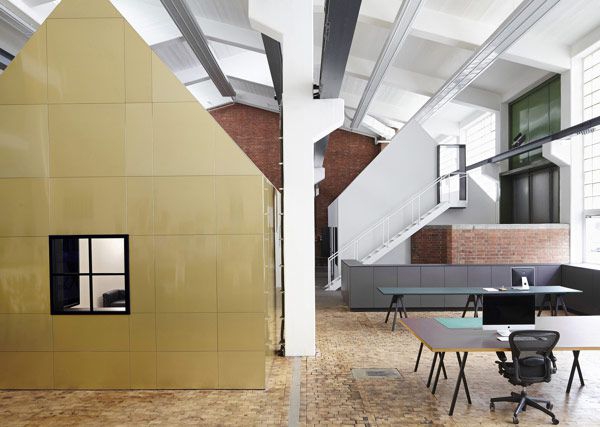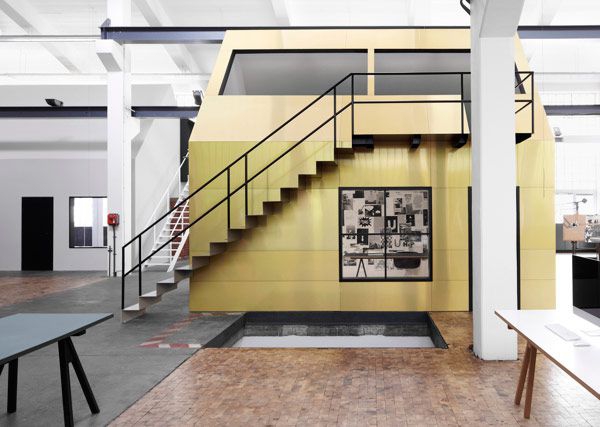 This modern workspace was originally a metal-working shop in Munich. It has been redesigned and revamped by Designliga, and boy is it beautiful.
The brick and the gold look fabulous in the open space, and the natural light flowing into the building is off the charts.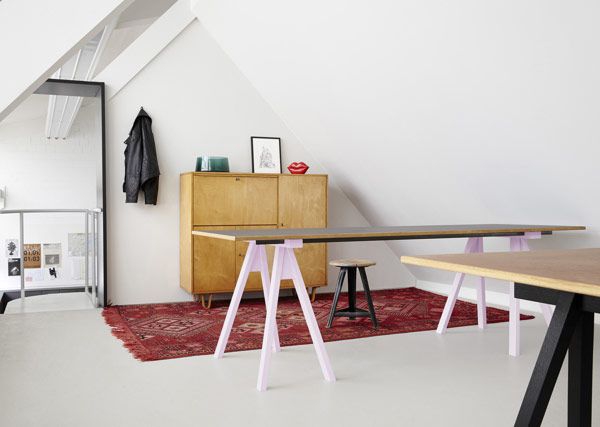 The furniture in this modern workspace is simple but beautiful. We love the black and white in this room, and the area rug adds a fantastic dose of color. The cabinet is the perfect touch, and the décor is fun and interesting.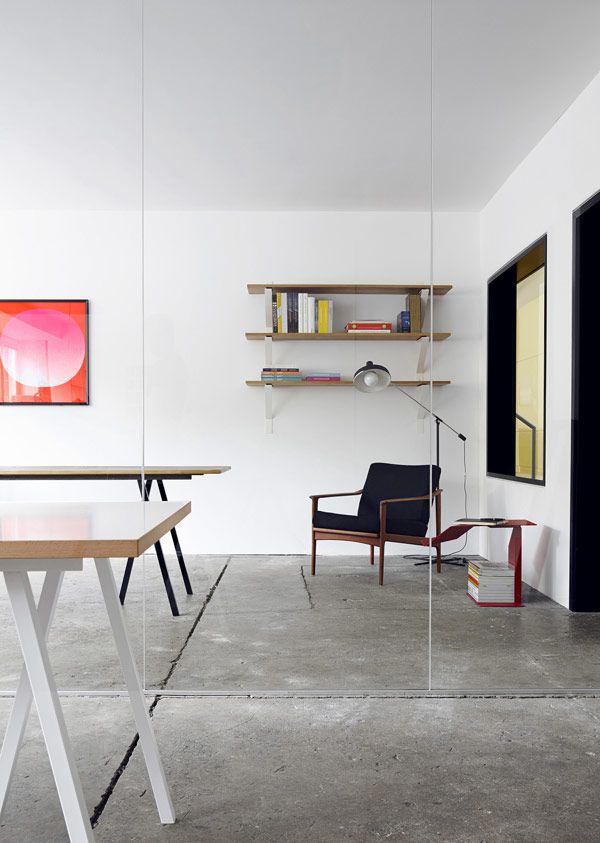 The bold colors found in the artwork bring a bit of liveliness to the design, and we love the concrete floors. The simple furniture continues, keeping the design cohesive, and a black and wooden modern chair sits in the corner: positively gorgeous.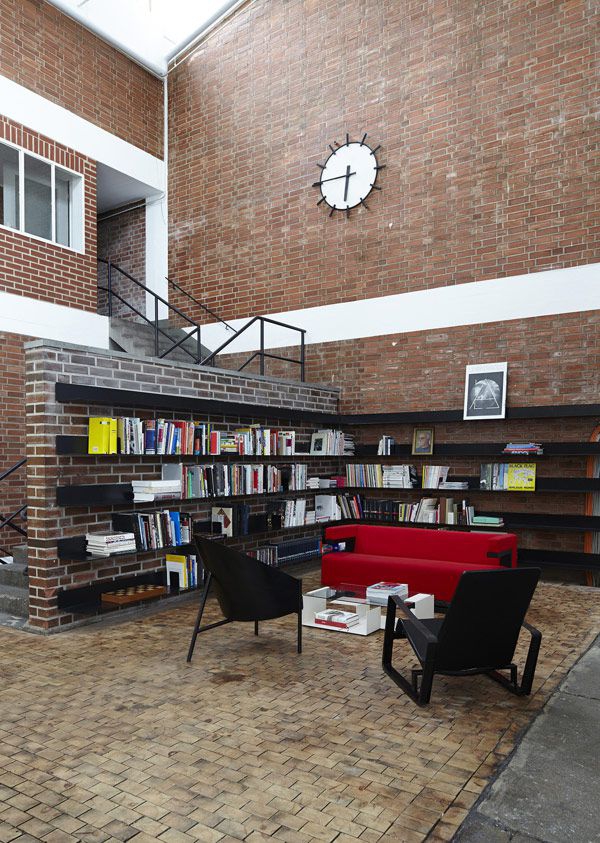 This is our favorite area in this modern workspace, the brick is just amazing. A red sofa sits in the middle of the space, along with two black chairs, and a white table with a glass top, sits on the floor. Surrounding this stunning design, black shelves, full of books, decorate the wall, creating the perfect reading and relaxing area.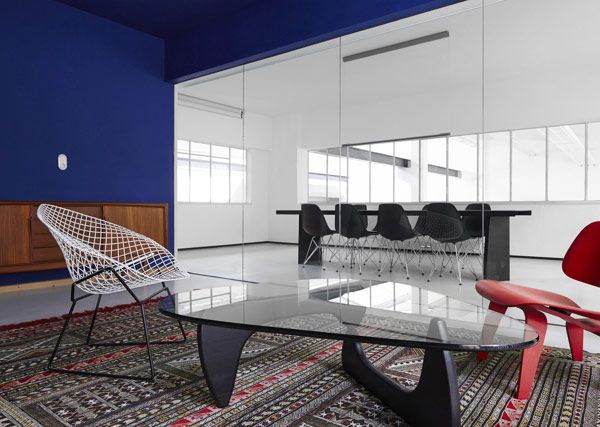 The bold blue is striking in this room, and we love its relationship with the wood on the wall. The seating area is fantastic with its mismatched chairs, delightful area rug, and glass table. In the conference room, high ceilings, fantastic windows, and a black and white color palette create a sleek and intriguing design.
We can't imagine having a kitchen like this in our office, we would never leave. The beautiful hardwoods, the subway tile, and the outstanding color palette fashion a welcoming and attractive space. We adore the color of the cabinets and the amazing dining area. Three phenomenal lights hang from the ceiling, adding just enough elegance to this awesome design: simply stunning.