Inspired by Native American tipis and wigwams, Spanish designer José Antonio Gandia-Blasco designs an outdoor tent space anchored in timeless aesthetics and contemporary sensibilities. Adopting the striking yet harmonious silhouettes of the pyramid, the designer reinvents the outdoor tent and its functional and visual possibilities. Whether looking for a comfy abode on the beach, a meditation space in the back garden or terrace, or a cozy camping getaway, this pyramid shaped tent offers an inspiring and exciting solution.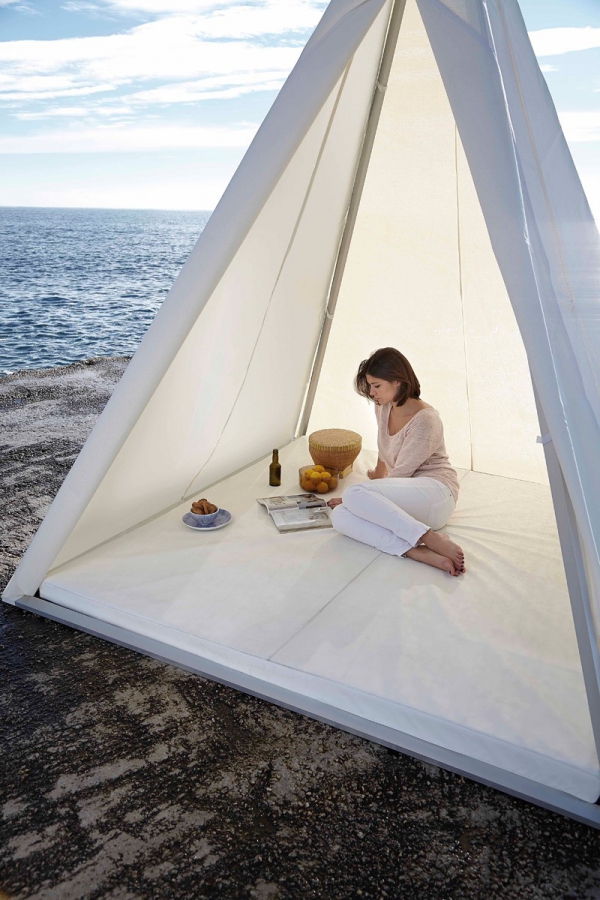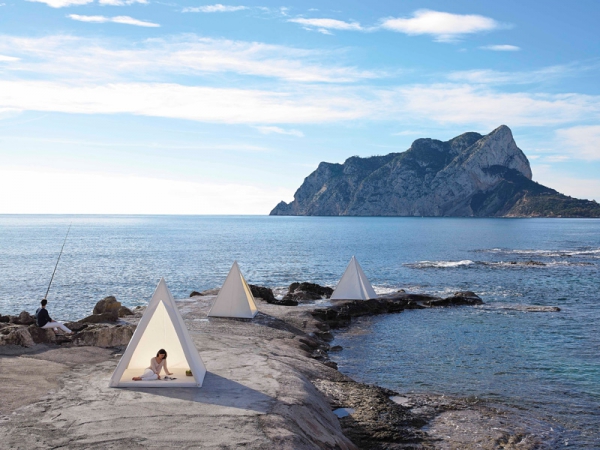 The design allows the geometry to take lead, letting it naturally carve out the feel and use of this product. Built with anodized aluminum and plastic sheets, with polyurethane foam filled mattress and cushions, this pyramid shaped tent can be customized to bespoke its color, texture and finish. The mattress and cushions too are available in a range of colors which includes black, charcoal, white, sand, emerald green and dark pink among others.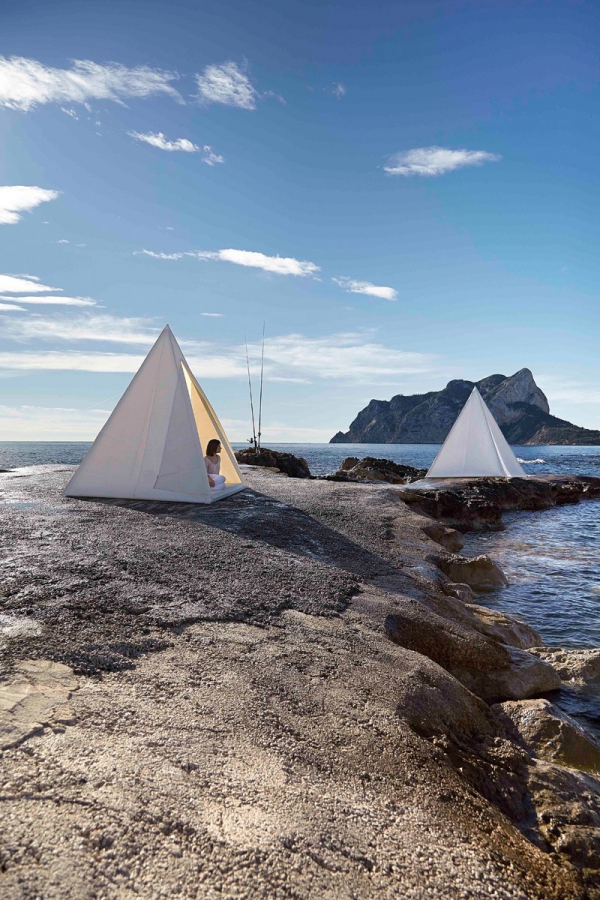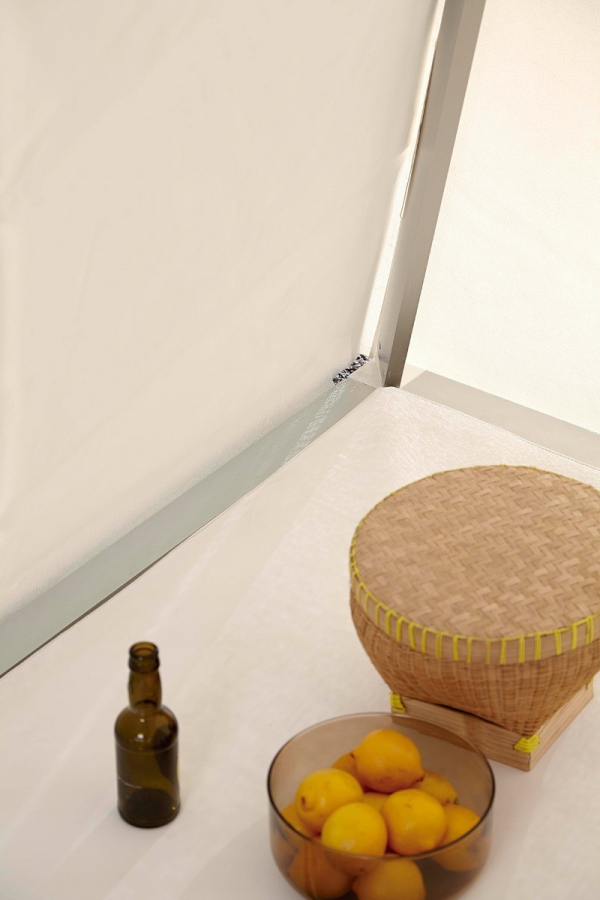 This contemporary tipi is available in two sizes; the regular size is 88 by 88 inches in footprint and stands nearly 9 feet tall at its apex. A 'gigante' version is also available for bigger spaces, occasions and groups offering a footprint of 176 by 176 inches, and standing over 17 feet tall at its apex.