This doozy of a garden is full of flowers, bushes, fountains, walkways, and benches, creating many beautiful gardens, in one magnanimous space, designed by Howard Design Studio.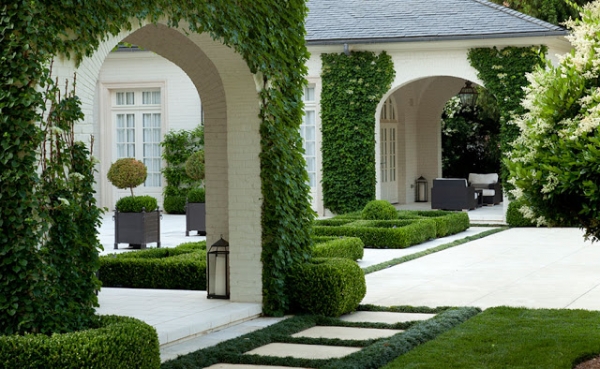 The lush greenery is absolutely fantastic. The trees and bushes are perfectly trimmed and placed, giving each section its own shape and form. The sculpted staircases are mythical, bringing even more magic to this garden.
Each one of these beautiful gardens has a fantastic area to sit and enjoy the greenery. Take time out from the day and relax in the singular white chair, surrounding yourself with captivating greenery. Or lounge on the patio, a space made for two, with beautiful white loungers, and a decorative garden globe.
The gorgeous fountains add a calming luxury to this garden. Peaceful and beautiful, each one is unique, contributing variety and interest.
Vertical gardens are perfect for creating a relaxing and calming space in your home. The separation of the different areas, in this particular one, create a space where everyone can have their own private corner.
A relaxing and rejuvenating paradise, located outside the front door.