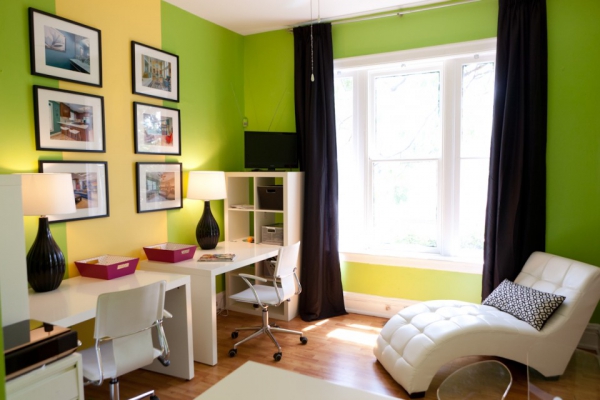 This glamorous office design is warm, welcoming and has a touch of Hollywood to wow your senses. Designed by mother and daughter team at S & K Interiors the office is simply the best place we could ever imagine working. This friendly and professional team are consistently producing high quality interior design that is modern and elegant with beauty as an added extra.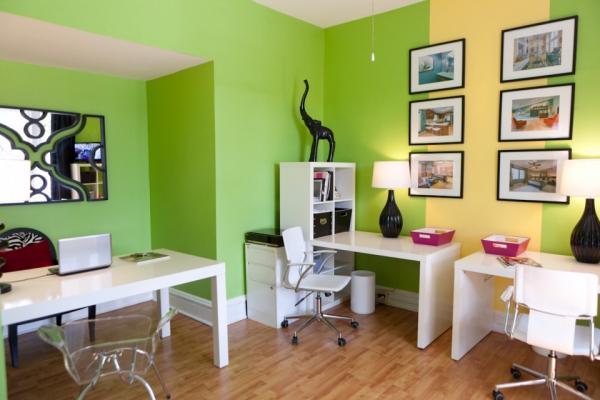 This office is both great in its design and also a place to allow your imagination to aid the working process. With pastel colors and a bright, airy feel the glamorous office design has style written all over it. Modern yet classy, with some comfortable areas to relax in – the office is large enough to host meetings with clients but still retains a personal feel that should be reassuring.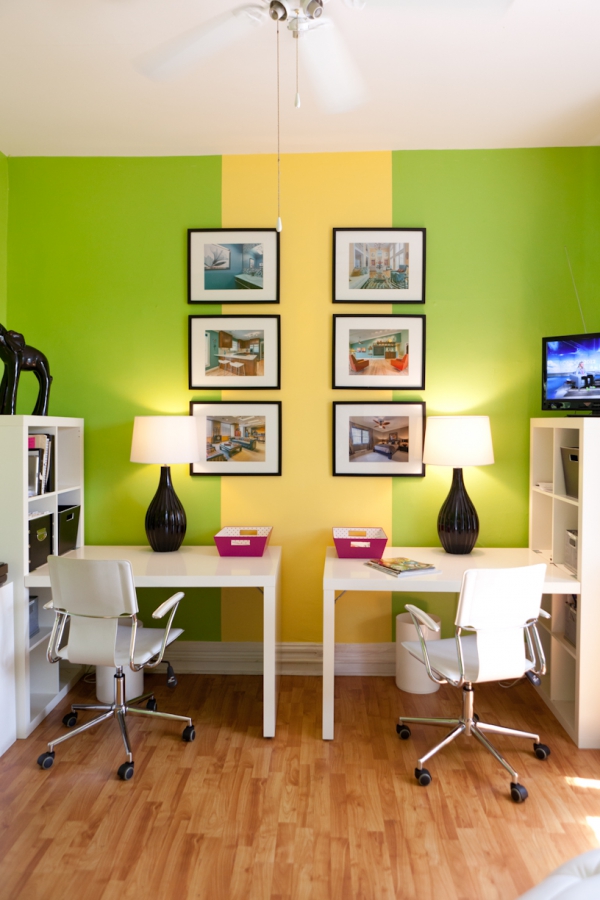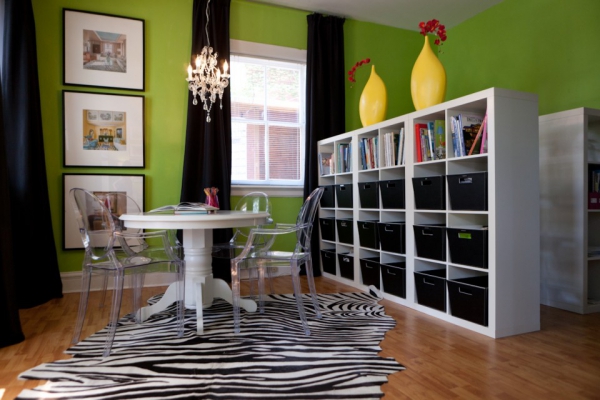 The space has plenty of natural light that accentuates the golden tones of the wooden floor. A small chandelier hangs above the table and bounces light around the room. Black floor length curtains and modern accessories fit well next to the large desks, attractive storage solutions finish the transformation and provide everything you could need. S & K Interiors have managed to bring together style and function with their glamorous office design.