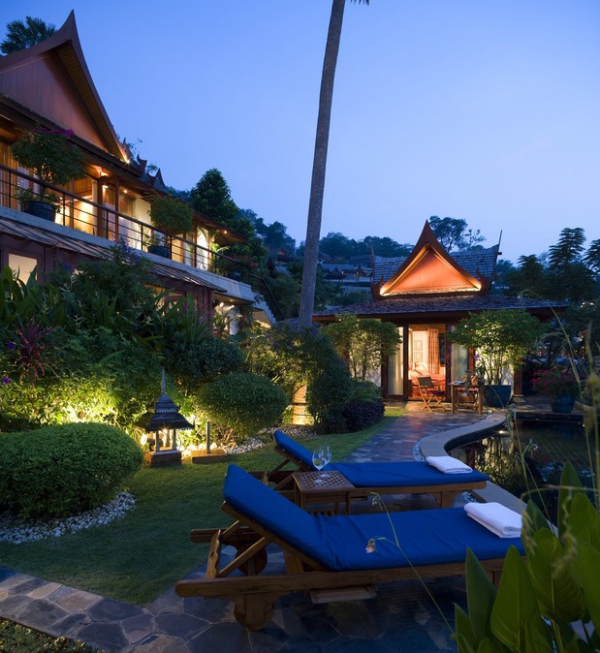 It's finally that blissful time of year where green starts to reappear across the lawn and the flower buds make their slow reappearance after a long rest during the winter. With spring reaching full bloom from April to May, garden enthusiasts should start preparing for warm days outside, tilling their beds and keeping lawns well-maintained.
So what are the essentials to a perfect lawn? It varies depending on where you live and climate conditions. For any piece, you might consider hiring a landscape contractor if it's too complex or time-consuming.
Consider some of these parts when shaping your garden for the warm months ahead:
1. Plenty of colors
While having a green lawn is paramount to a beautiful backyard, why not add in some colors as well? Flowers, bushes and trees with varying colors should be planted to allow for a variety of shades and hues. It adds vibrancy to the backyard and grabs the attention of visitors. Consider perennials that last for several years rather than annuals that have to be replaced every year for an extended visual pleasure in your garden.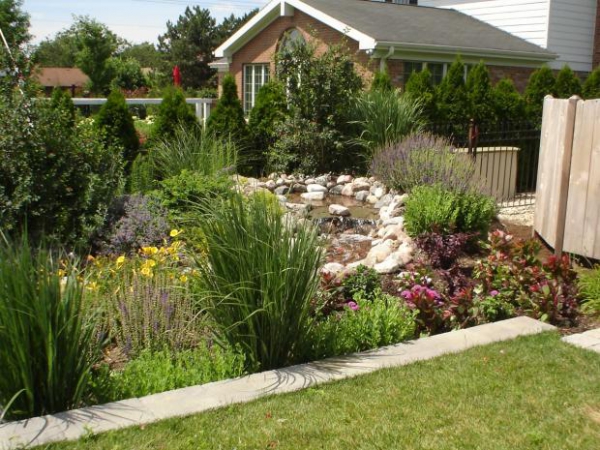 2. Special areas for those select flowers
If you have a lot of foot traffic in the backyard or want to keep different breeds of flowers separate from one another, one method is to use gardening beds. Filling them with soil and mulch, you can plant shrubs or any number of flower varieties to create an oversized vase of that catches the eye when people walk out to the backyard. Having them above the yard also prevents grass clippings and animals getting into them.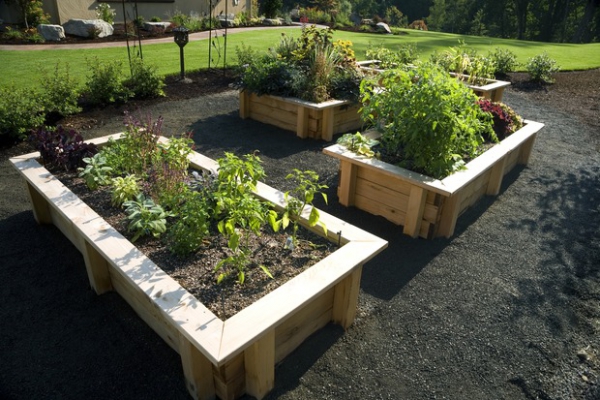 3. Useful herbs
For those who have a passion for cooking, it's always good to set aside a portion of the garden for herbs. Oregano, parsley and basil, to name a few, can be useful in cooking and save money otherwise spent on the less fresh herbs bought in grocery stores. There are even herbs that gardeners can grow in their backyard for cocktails and other mixed drinks. It's a good way to save money and add that extra bit of usefulness to your garden.
4. Decor for relaxation & dining
The garden shouldn't just be for exhaustive work and a nice fragrance every now and again. Homeowners should purchase some seating and a dining table for the back patio or deck. That way, on nights when it's cool, they can enjoy the garden from an up close and personal view. Why not make the most of the garden rather than just working in it on sunny days? Be sure to install outdoor lighting as well for those dark nights so you get the full effect of the view.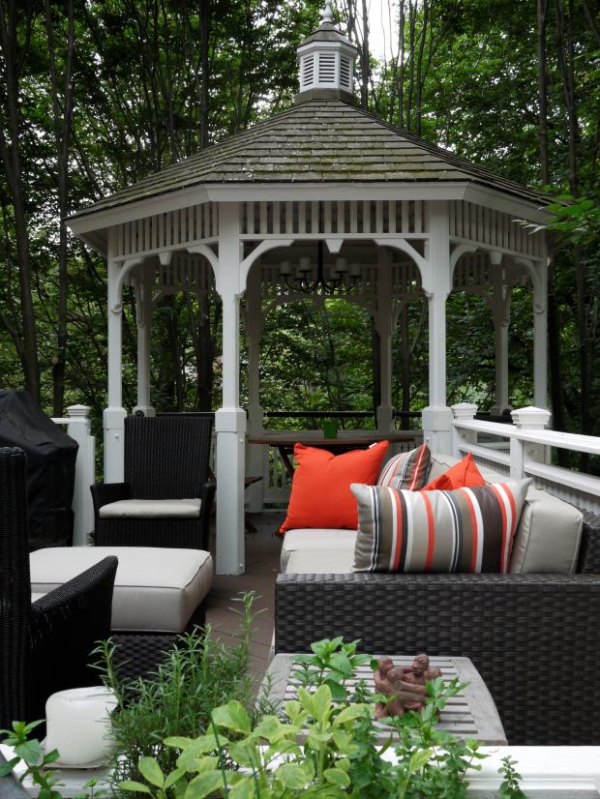 image via CertaPro Painters
5. A space for those rainy days
For the nature enthusiasts who don't want to be deterred by rain, it might be good to install a covered patio, sunroom or gazebo in the garden area. This covered space allows for garden pleasure on those stormy or extremely sunny days without sacrificing comfort and safety. It will also allow for growing plants that might need more shade or cooler conditions than what an uncovered garden can provide. Consider having a professional build the structure to ensure stability against the elements.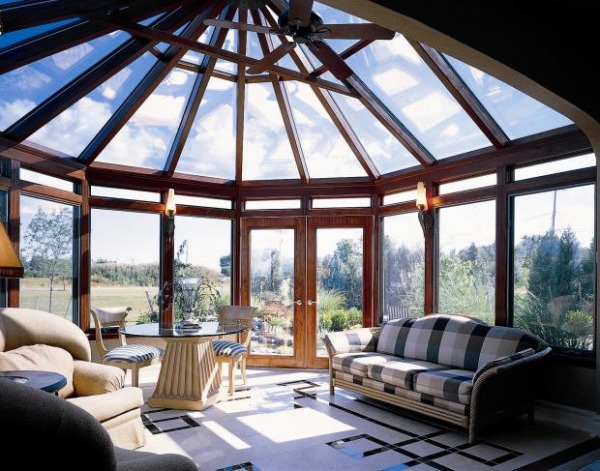 This article is written by Andrea Davis from HomeAdvisor. Home remodeling photos courtesy of DesignMine