Once in a while we come across a design that really is one of the most innovative and inspiring buildings that we've ever seen and this is surely one of them. These alternative dwellings were created by the team at DesignDevelop in Slovakia as a way of giving homeless people shelter when they need it. The alternative dwellings could be funded by the advertising from the billboards they are mounted behind and provide essential shelter from the elements.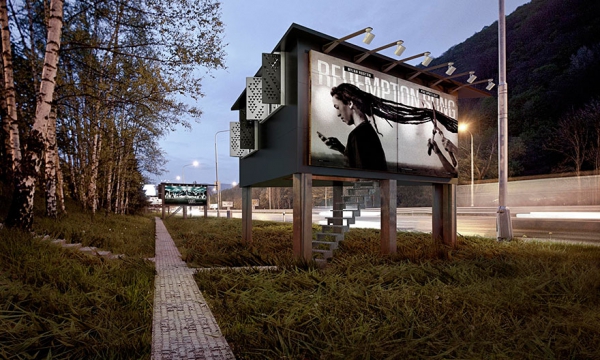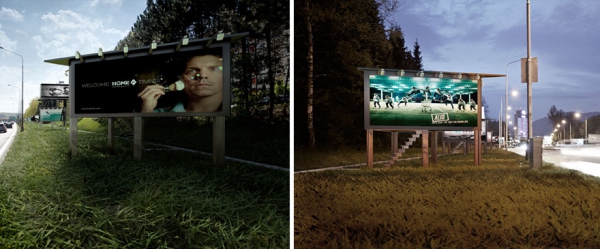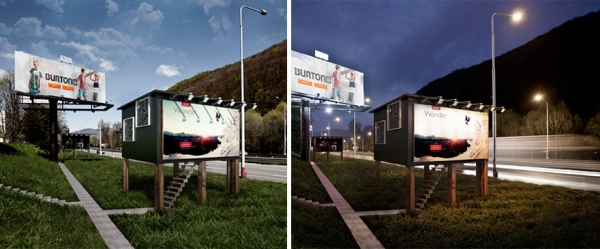 "Project Gregory" aims to make an impact on the global problem of homelessness and the results are outstanding so far. Inside the alternative dwellings you will find a comfortable, dry and secure sleeping area that also has storage space, a small bathroom with toilet and shower, a kitchen area and a place to work if needed. Accessed via an exterior staircase the billboard alternative dwelling could be a fantastic addition that would change people's lives.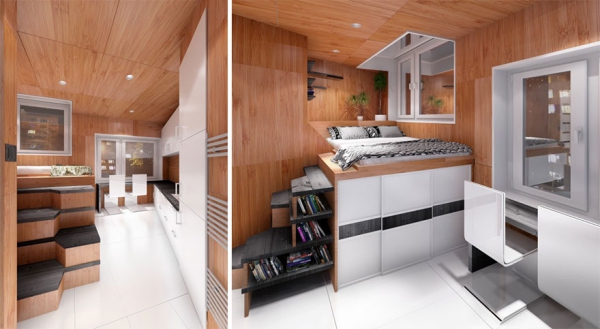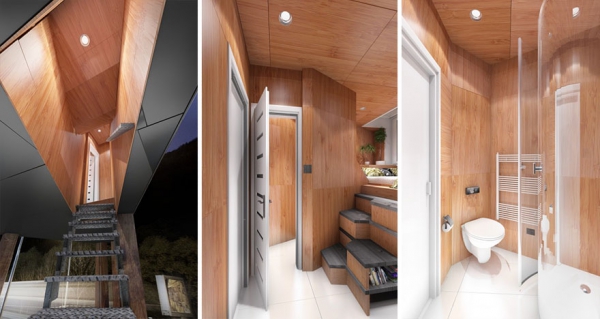 The interior is finished in a wooden effect, with tiled floors that are easy to keep clean. The dimensions of the billboard have not been altered at all and the shelter does not detract from the advertising. The alternative dwellings are constructed with a timber frame, concrete base and OSB boards making it inexpensive and easy to build.