Ready to 'zome' in on this fascinating product? A zome-coined 1968 by Steve Durkee – refers to a built form with unusual structure and geometry, such as was derived by Durkee when he fused a zonohedron with a geodesic dome. Civil and structural engineer Richie Duncan takes the zome a step further, by unleashing its functional and aesthetic potential. Elevating the structure off the ground, Duncan creates a social seating option that brings fun back into time spent outdoors. The Kodama Zome – a hanging sitting pod – thus created is a versatile outdoor installation that straddles the boundaries between art and architecture.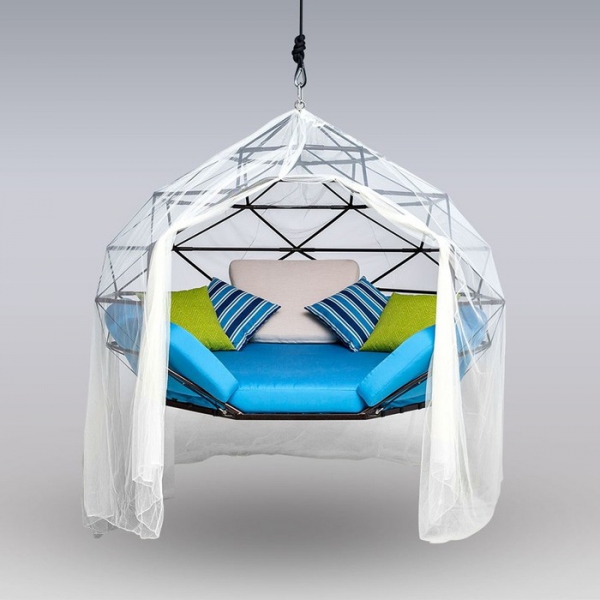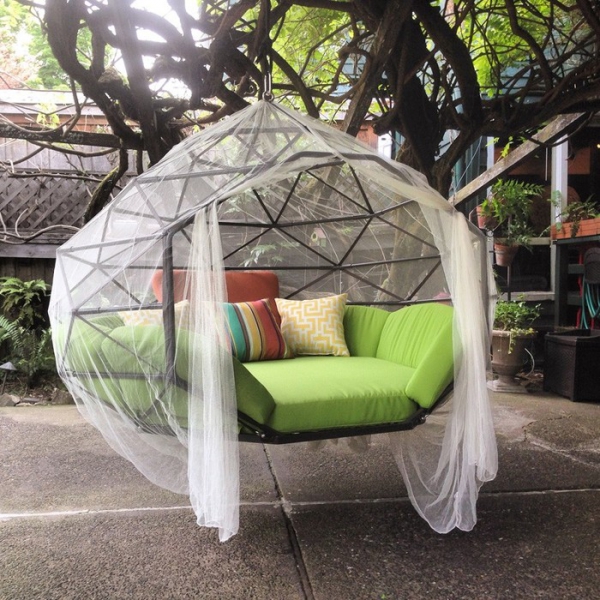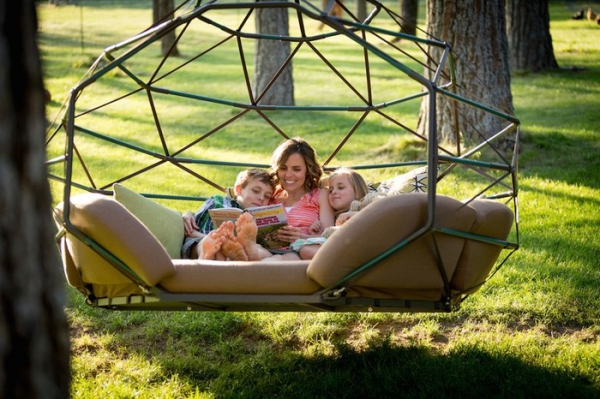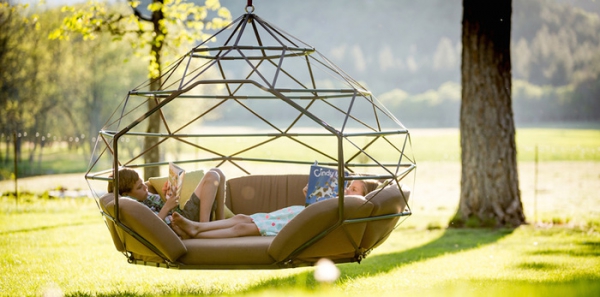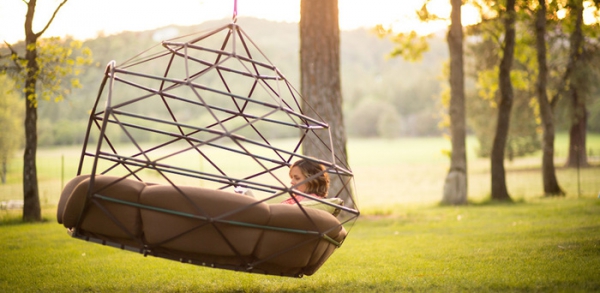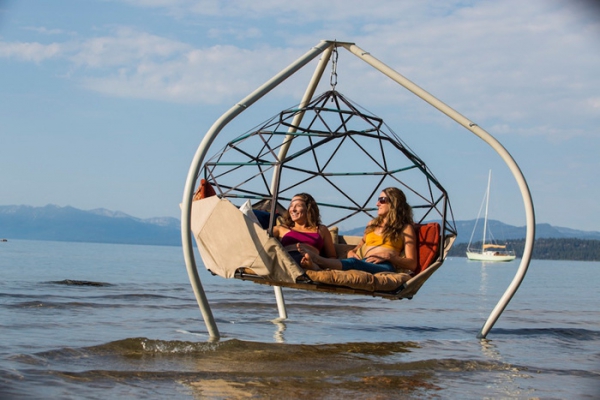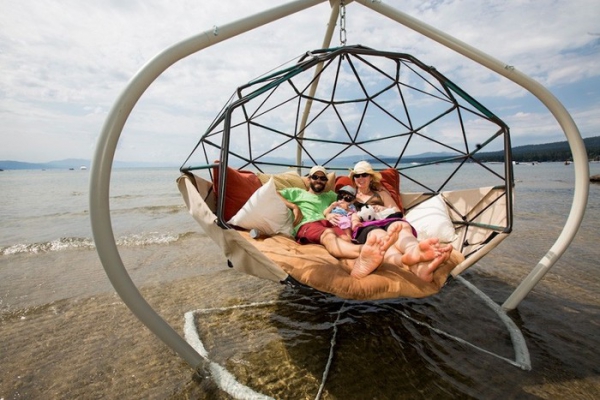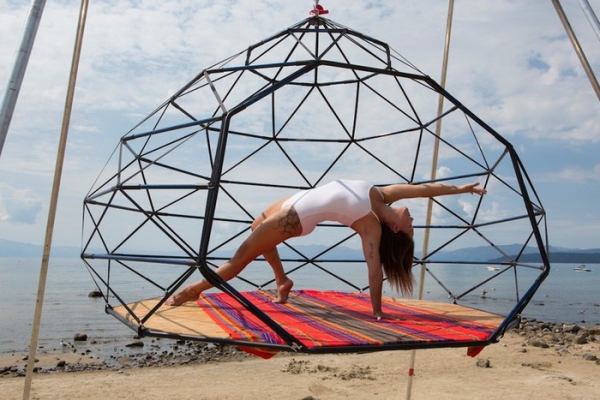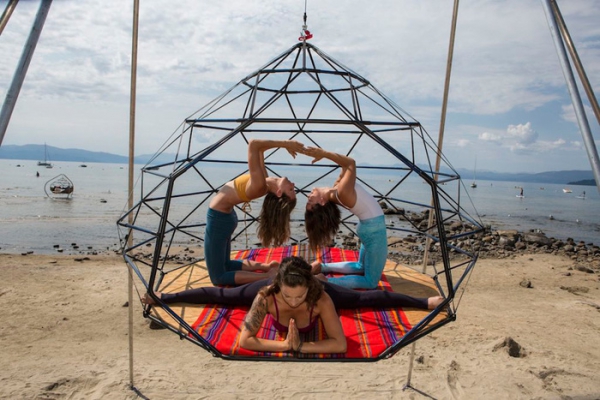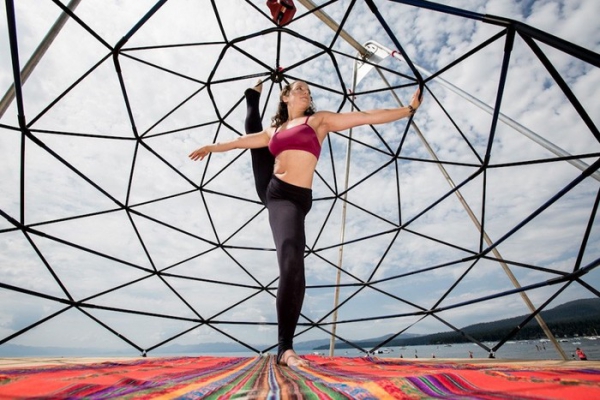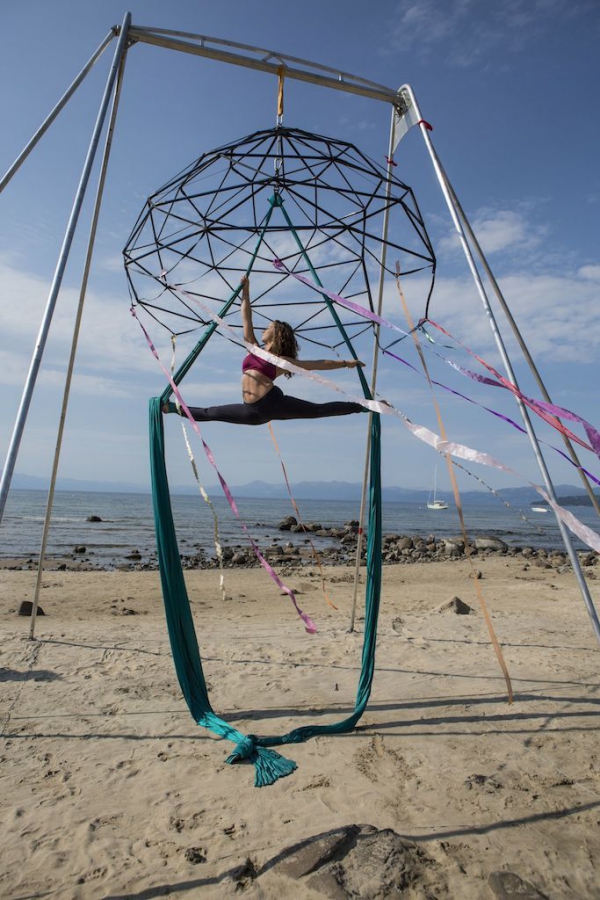 Each Kodama Zome consists of a powder coated steel structure with marine grade 316 stainless steel hardware and outdoor grade polyester webbing, and is hand built by a team of local crafts persons in Oregon, USA. Fitted with customized mattresses and cushions in Sunbrella outdoor canvas, this zome is built to embrace and effortlessly weather the great outdoors but looks just as good indoors too! Its fully customizable palette – from core colors to upholstery patterns – ensures it fits in perfectly as well, no matter what the setting, décor or vision.
Built as an invitation to bond, this hanging sitting pod gentle sways from side to side, bringing that added element of play and relaxation to good times together.