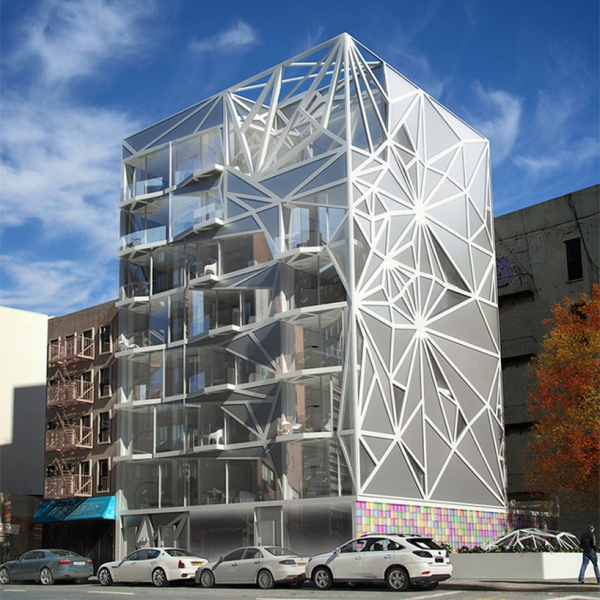 This beautiful and futuristic building in Manhattan may be a vision from the next century or it could be what we can expect to see in the next 20 years. Created by architect Karim Rashid, this dual purpose building is certainly interesting. On the ground floor you will find commercial or business units and above contemporary apartments. From the exterior the futuristic building is very striking with glass and modern materials being used to create a visually pleasing effect.
Inside the building is very light and airy, with clean lines and comfortable but minimalist furniture. Each apartment has its own balcony affording views of the city. Modern bathrooms with space age type fittings are both fun and vibrant. The living space inside the apartments is designed for our busy lifestyles and is sure to be a favorite with the younger generations.
On an evening when the apartments are all lit up the building looks absolutely spectacular, a multicolored glass wall helps to add color to the commercial units and provides a pretty facade. The futuristic building is part of an ongoing project close to Central Park and is sure to be a welcome addition that compliments other buildings in the vicinity.